QuickBooks Online vs. AccountEdge Pro: Inventory Management
Many or all of the products here are from our partners that pay us a commission. It's how we make money. But our editorial integrity ensures our experts' opinions aren't influenced by compensation. Terms may apply to offers listed on this page.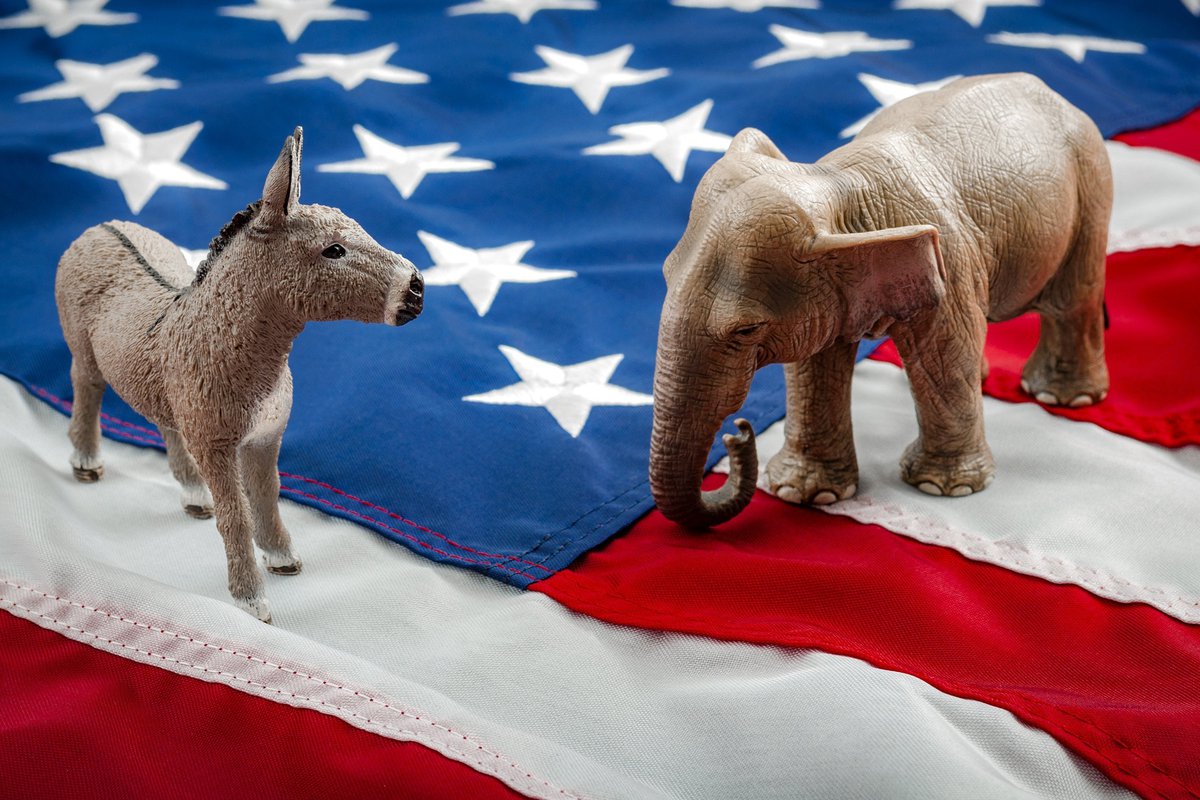 QuickBooks Online is a good option for general accounting, but you'll have to shell out more money for access to its fairly pedestrian inventory module. But no worries: There is an alternative.
offers good accounting capability, making it a favorite among small business owners. But if you're looking for advanced functionality such as inventory management, you might be better served elsewhere.
Considering other software options is particularly important to business owners who sell a wide variety of products. While QuickBooks Online Plus and Advanced plan subscribers have access to a decent inventory management feature, users of the less expensive plans don't have access to inventory at all.
And even for those who do, QuickBooks Online offers few of the advanced features found in competing applications, usually at a lower cost.
If selling products is only a small part of your business, QuickBooks Online's basic inventory management will probably suffice. But if your inventory is your livelihood, you'll need access to a comprehensive inventory management module, something that QuickBooks Online does not offer.
When might QuickBooks Online's Inventory feature not be a good fit?
If any of the situations below apply to your business, you may want to look for accounting software that offers a more robust inventory management feature.
1. You're on a budget
It's not impossible to get a good inventory module at a reasonable price. If you're looking for good inventory management but still need to stick to a budget, you'll probably want to look beyond QuickBooks Online. Though not as easy to find, there are good inventory management modules available at a price your business can afford.
2. You need to build items and kits
QuickBooks Online offers good but basic inventory management capability in its Plus and Advanced plans. But if you're building items or kits, you'll need an inventory management feature that supports that.
For example, if you sell a wiring harness, you'll need to use multiple inventory items to build the harness, which means you'll need to track inventory levels for each of those items, along with the finished product, something you can't do in QuickBooks Online.
3. You sell variations of the same product
Jan owns a small women's boutique. Her inventory of sweaters and blouses are offered to customers in a variety of colors and sizes. Jan needs a way to list all of these options in her inventory, so they can be better tracked. If you have to track multiple variations of the same product, you'll need a more powerful inventory feature than QuickBooks Online can handle.
4. You need to offer multiple pricing levels
Retailers seldom have one set price for an item. In many cases, a retail price, a wholesale price, and a sales price are often used for each item. While QuickBooks Online does offer a way to set multiple pricing levels, the process is time-consuming, requiring you to create a new rule for each price you wish to set.
AccountEdge Pro's alternative to QuickBooks Online's Inventory feature
QuickBooks Online does offer integration with a variety of inventory management apps. But why purchase a separate app when you can get a complete accounting software product that handles your accounting and provides you with excellent inventory management capability, all at a reasonable cost?
That product is AccountEdge Pro. Offered as an on-premise application, AccountEdge Pro is also easily accessible online using AccountEdge Pro Connect, AccountEdge Hosted, or AccountEdge Pro's Priority Zoom plan, with all plans $50/month or less for a single user.
For more plan options, check out The Ascent's complete AccountEdge Pro review
AccountEdge Pro overview
AccountEdge Pro is designed for small and growing businesses but is affordable enough for sole proprietors and freelancers looking for a comprehensive accounting software application with a powerful inventory management module.
AccountEdge Pro offers numerous variations of its product, including an on-premise only application that is available for a one-time cost of $399. You'll only pay extra if you want online accessibility, which is available in various forms, including a plan designed specifically for smaller businesses, with the option to change plans or add features at any time.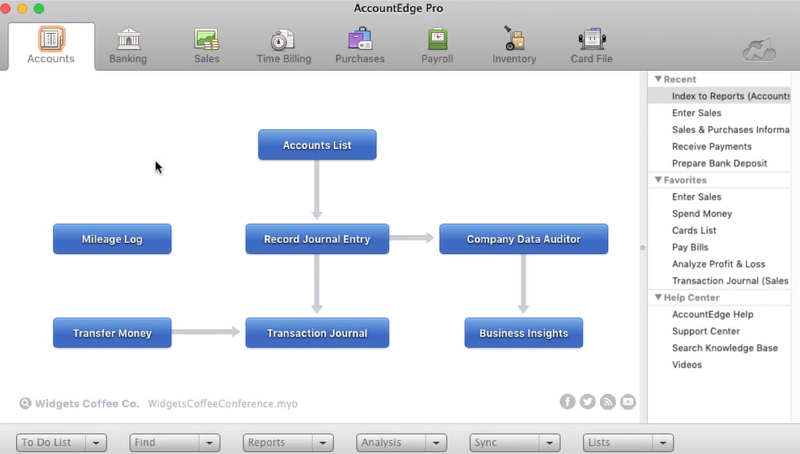 AccountEdge Pro offers a Shopify Connector and includes UPS integration, which, along with its comprehensive inventory management module, makes it a good fit for online sellers or brick-and-mortar retailers with a strong online presence.
Along with inventory, AccountEdge Pro also includes the following features:
General ledger accounting
Banking
Budgeting
Sales
Time billing
Purchases
Payroll
Customer portal
AccountEdge Pro has more than 100 templates for your chart of accounts as well as a custom chart of accounts options. The application also offers excellent budgeting capability, including the ability to create a budget for any active account, with an option to create job and project budgets as well.
A good sales module goes hand in hand with an inventory management module, and AccountEdge Pro has both, with the sales module easily adjusting current inventory levels automatically once a sale has occurred.
A time and billing module and the customer portal round out the list of available features, all designed to make it easy to manage all aspects of your business.
For more information on AccountEdge Pro, check out our complete review
Overview of AccountEdge Pro's inventory feature
Inventory management is much more than tracking product levels and inventory movement. Good inventory management also allows you to categorize your products, provides you with a history of each product in your inventory, offers good vendor management, and includes necessary inventory management reports including best sellers, worst sellers, and product sales by location.
A good inventory management product also manages multiple warehouses, allows you to create multiple pricing for each product you sell, and tracks variations of each product such as color, size, style, and other options.
All of these features are available in AccountEdge Pro's inventory management module.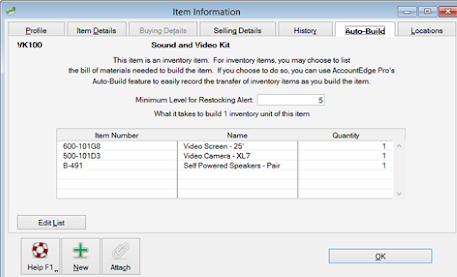 You can track both products and services in AccountEdge Pro. You'll also be able to set a default price for any product in inventory and record the product cost as well as obtain an accurate cost of goods sold.
To prevent out-of-stock problems, you can set an automatic reorder point and attach multiple pricing levels to any inventory item. Even better, if you're creating a build or kit, you can manage each, with AccountEdge Pro tracking both the individual inventory items along with the completed product.
For example, Ben owns a small manufacturing business. He purchases his materials from two suppliers, which he'll be able to better manage in AccountEdge Pro. Ben's business builds electronic harnesses for small aircraft. The build includes three products that are combined to create the harness. Because Ben is using AccountEdge Pro, he can easily track the inventory levels of each product so that he doesn't run out. Once the harness is complete, he can also track the finished product in inventory, enabling him to know when he needs to build more harnesses.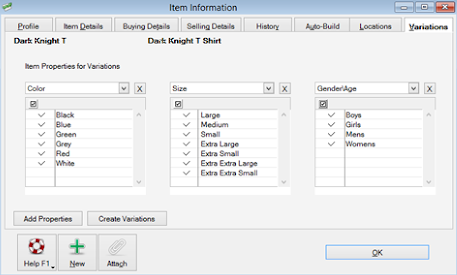 If you sell products that have variations, the Item Information feature lets you detail the specifics of each item. For example, Jane sells both men's and women's shoes in a variety of styles, colors, and sizes. Using the Item Information option in AccountEdge Pro, she can specify the shoe style, size, color, and even the gender for the product, allowing her to track each variation separately for better inventory control.
AccountEdge Pro offers a serial number tracking feature, allowing you to associate a serial number with a particular item. You can also choose to include costs such as labor in any inventory item by creating an inventory adjustment to reflect the cost.
AccountEdge Pro's inventory management feature allows you to easily manage inventory in multiple locations, combine items if desired, and even track your inventory by bin or shelves. And if you sell online, integration with Shopify allows you to track inventory in your brick-and-mortar location as well as any online sales, so you'll always know your inventory levels no matter how a product is sold.
Finally, AccountEdge Pro integrates with UPS, so you can easily ship products using a variety of UPS services, track shipments, and provide customers with a tracking number.
Setting up inventory can be confusing for new business owners. If you're not quite sure where to start, AccountEdge Pro has you covered with 30 inventory videos that will guide you through everything from initial inventory setup to how to integrate your application with your online store.
There are also instructional videos for completing inventory adjusts, as well as step-by-step instructions on how to create custom lists and fields in the inventory management feature.
Don't settle for basic inventory when you can get more for less
If you are selling merchandise, your inventory is the most important part of your business. You owe it to yourself to manage it properly.
AccountEdge Pro does just that, providing you with all of the basic inventory functionality you'll find in QuickBooks Online, along with advanced inventory features that can make running your business a lot easier. With a variety of plans and on-site and online options available, AccountEdge Pro offers the inventory management capability that small businesses need and is priced for affordability.
We're firm believers in the Golden Rule, which is why editorial opinions are ours alone and have not been previously reviewed, approved, or endorsed by included advertisers. The Ascent does not cover all offers on the market. Editorial content from The Ascent is separate from The Motley Fool editorial content and is created by a different analyst team.
The Motley Fool has no position in any of the stocks mentioned. The Motley Fool has a
disclosure policy
.