Amazon Arbitrage: The Ultimate Game of Commerce
Many or all of the products here are from our partners that pay us a commission. It's how we make money. But our editorial integrity ensures our experts' opinions aren't influenced by compensation. Terms may apply to offers listed on this page.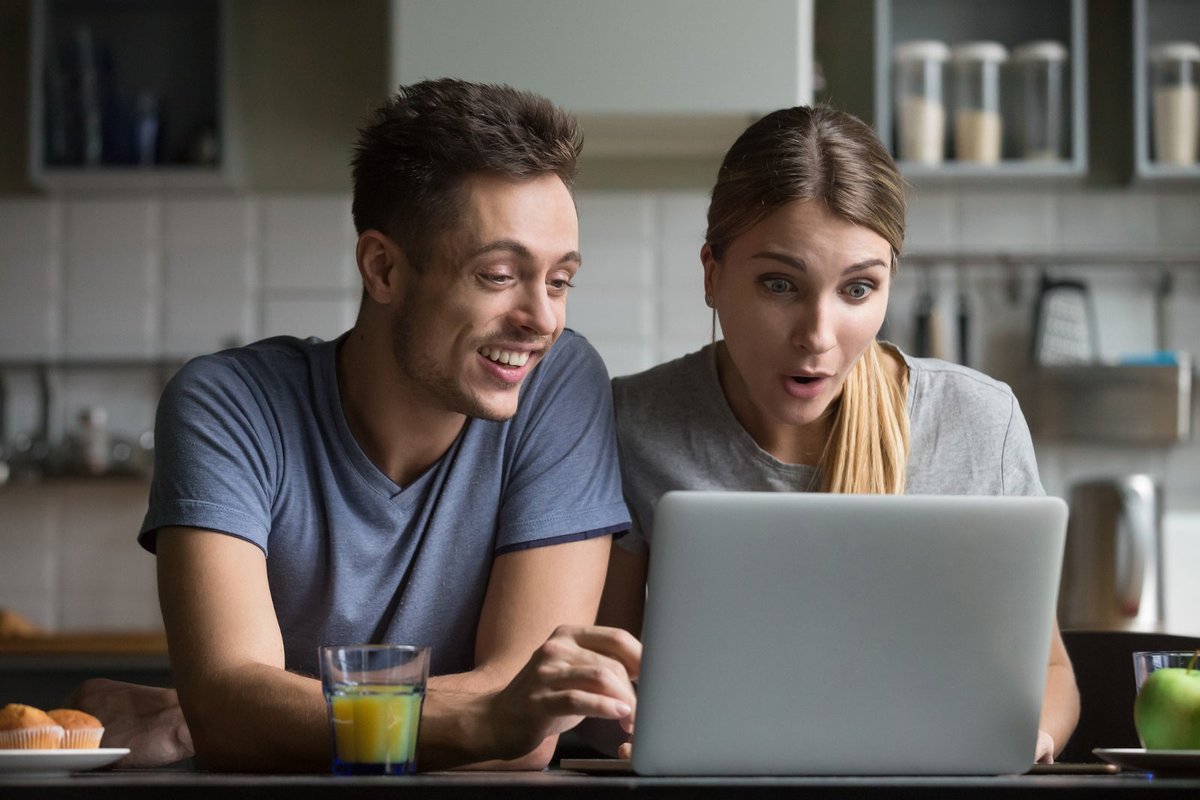 Amazon arbitrage is the practice of finding discounted products in other retail channels and selling them at a profit through the Amazon Marketplace.
Buy a product at a low price and market it at a higher price where all the buyers are, then pocket the margin. Sounds easy and risk-free, doesn't it? It is called retail arbitrage and also goes by the name of flipping. The key challenge is to find products that are below the market price, but that's not the only challenge.
Overview: What is Amazon arbitrage?
Amazon retail arbitrage is when a seller identifies a low-priced product in another retail channel and then markets and sells it on Amazon.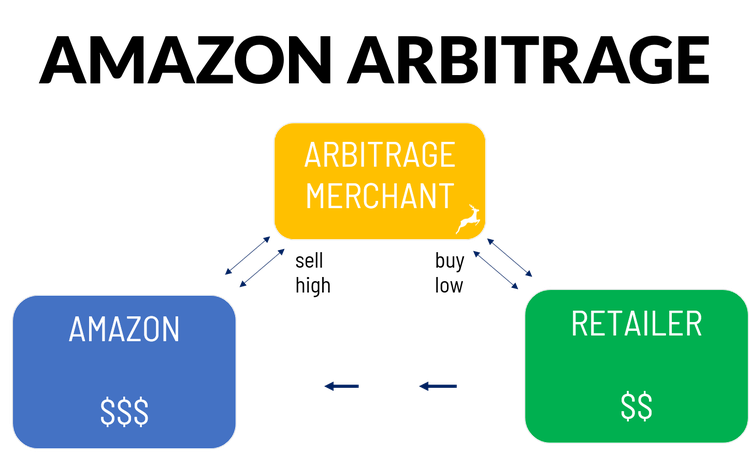 3 examples of retail arbitrage on Amazon
If there was an easy way to do retail arbitrage on Amazon, most people would probably try it. For retail arbitrage to work, you must source in-demand products with a sufficient price difference. The fear of any arbitrage merchant is to be stuck with unsellable inventory and thereby lose the money invested in the product. So, where do you start looking for products? Let's review a few examples below.
1. Wild promotions
Retailers have two major marketing challenges -- getting people to the store and maximizing each shopping cart. One common practice to attract people to a retail outlet is to offer incredible promotions on high-demand products.
The retail outlet may not earn much money on the wide-screen OLED TV they give you a bargain on, but once you are in the shop and just made a great buy, you are likely to fill your cart as the happy shopper you are. The retailer makes up for the heavy discount in the margin on other products.
If there is no limit on the number of promotional products you can buy, you may have found a great product to sell in another retail channel, where the price point for that product is much higher.
2. Clearance sales
The shop down the road has been closed for three weeks due to a coronavirus outbreak -- a sad reality for a lot of retail businesses these days. Whether the shop is liquidating its stock definitively or simply clearing inventory to free cash, there are perfectly good products you can acquire below the market value.
In retail outlets, you will often find a 50% margin and if the shop owner is discounting the goods even further, you may have a great deal on your hands.
Your retail arbitrage flipping in this example is when you acquire that inventory, then sell it on Amazon at the market price. Your margin must cover fulfillment, referral fees to Amazon, and potentially the cost of holding inventory as well.
3. Excess inventory
Sometimes category managers in retail outlets take bets on great wholesale deals and end up with excess inventory. This can be a great opportunity for product sourcing for arbitrage. This often happens with seasonal or event products.
Let's say we're expecting heavy snowfall for Christmas, so logically there will be a high demand for snow sleds, and the category manager stocks up. But, alas, there is no snowfall in that region, and the sleds just take up space in the storage room.
The category manager will want to sell off that inventory as quickly as possible, and the price may be quite low. An arbitrage merchant can acquire the stock at a low price and sell it online to people in regions that had all the snowfall.
So, you've flipped the sleds from dry country to snowy surroundings and made some kids happy, all while recovering the margin you made between the purchase price and the sales price minus fulfillment and other costs.
3 benefits of Amazon retail arbitrage
Retail arbitrage is a method that makes you exercise the basics of commerce. You analyze and understand the functioning of the marketplace by finding opportunities. And you can start quite small.
1. An easy way to become an Amazon Seller
Beginnings are always difficult. How do you build an online business? How do you develop products and for what market? By doing retail arbitrage, you jump to the heart of the e-commerce ecosystem and learn the fundamentals of becoming an Amazon Seller.
2. A low startup cost
In most cases, you will have to buy your product before you sell it. But if you are a really skilled negotiator and have an established company with a good credit rating, you may just be able to buy the stock on credit.
Flipping it on Amazon suddenly becomes an investment-free business with a high margin. Beware of failed bets, though, and make sure that you can cover a loss of any product you buy, as there is never a 100% guarantee that a product will sell.
Retail arbitrage also allows you to start small. You can buy one item at a great price and sell it on Amazon for a margin. Then invest your profit in the next purchase and keep increasing the stakes to build a business out of it.
3. Better than dropshipping
Retail arbitrage is better than dropshipping in that you actually see the product and hold it in your hands before you sell it. With dropshipping, you pick products in a catalog and market them on Amazon to customers who will receive them directly from the dropshipper without you ever touching the product.
You also have an opportunity to differentiate yourself more from other sellers because of the products you seek out in each arbitrage cycle.
How to source the perfect products for Amazon arbitrage
The key to succeeding in your Amazon arbitrage is sourcing the right product at the right price. Amazon has an app -- the Amazon Seller App -- that can assist you in the process. It is a great advantage to use a retail arbitrage app. You will find the following commercial product hunter companions, which you can read about on the EcomCrew website, in the app stores.
Profit Bandit
Scoutify 2
Scoutly
ScanPower
The advantage of these tools is that they provide you with competitive information on the go. You can simply scan a barcode when you find a discounted product to check whether it is a good candidate for retail arbitrage.
But the tool is not enough. Let's look at the whole process below.
1. Hunt product deals
To find great product deals you need to be on the move. Either going from one retail outlet to another, going through catalogs, or researching online. The retail arbitrage apps will be useful on the go to verify supply, demand, and competition. They will also tell you whether a product is restricted for sale on the platform or not.
2. Research product and competition
If you are looking at bulk buys, you need to conduct in-depth research of the product and competition. Is there a reason why the product is being discounted? Bad press? A wider promotional campaign in the works, which would erode the market price?
3. Set the right price level
Next, you need to find the right pricing strategy for the product. It is essential to provide a competitive price to avoid being stuck with the inventory. And the faster you can sell the products, the faster you make your profit. At the same time, discounting it too much will eat into the margins you planned, so staying slightly below competitors can be a great strategy.
4. Market impeccably
It is essential that you fully clear the inventory you bought, so the customer experience should be as smooth as possible. Don't make buyers suffer from slow delivery, unclear product descriptions, or other disadvantages.
To make for an optimal experience, professional arbitrage merchants use Fulfillment by Amazon (FBA) because of the shorter delivery times and Prime eligibility. They choose FBA over FBM (Fulfillment by Merchant) because of the flexibility and quality of Amazon's fulfillment for any type or shape of product. Amazon FBA retail arbitrage is likely to flip your inventory faster and provide a higher degree of customer satisfaction.

You can start hunting for products immediately
Finding in-demand products at a price that will make you a profit and not spending too much in the selling process are the keys to success for Amazon arbitrage. It is a compelling model, but finding discounted products may not be so easy. Luckily, you can start product scouting straight away to see whether it is an economic model that is suitable for your next business venture.
We're firm believers in the Golden Rule, which is why editorial opinions are ours alone and have not been previously reviewed, approved, or endorsed by included advertisers. The Ascent does not cover all offers on the market. Editorial content from The Ascent is separate from The Motley Fool editorial content and is created by a different analyst team.
John Mackey, CEO of Whole Foods Market, an Amazon subsidiary, is a member of The Motley Fool's board of directors. The Motley Fool has positions in and recommends Amazon. The Motley Fool has a
disclosure policy
.