The Sky's the Limit: Benefits of a Cloud-Based Phone System for Your Business
Many or all of the products here are from our partners that pay us a commission. It's how we make money. But our editorial integrity ensures our experts' opinions aren't influenced by compensation. Terms may apply to offers listed on this page.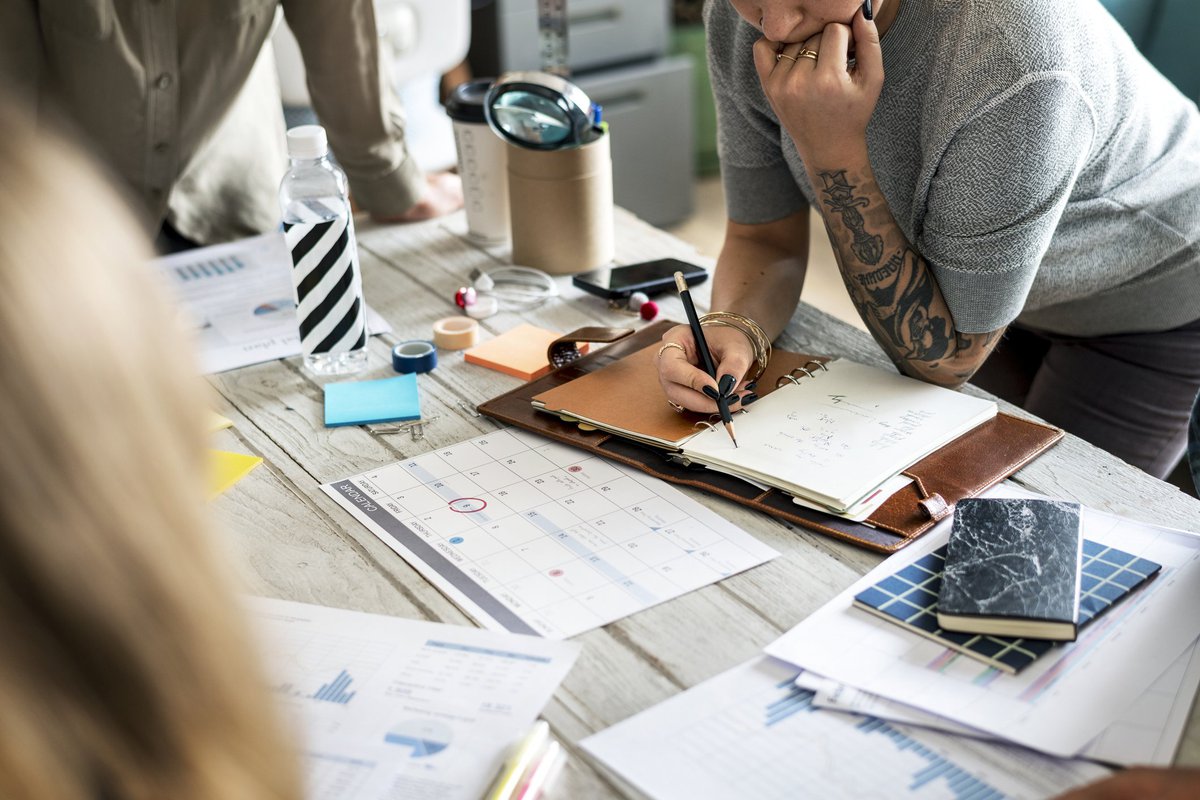 The future of business systems is in the cloud and more companies are turning to the internet to run their phone systems. Learn how your business might benefit.
Society has come a long way from the days of the Pony Express when messages were delivered by horseback and the time span between the sender and recipient was counted not in minutes or hours but days and even weeks.
So it goes in the early 21st century, with cloud telephony services breaking new ground in the business phone system arena and companies going all in on cloud telephone systems. The market for cloud-based phone systems is robust, according to Gartner, with sales forecasts set to rise by 17.8% in 2021. Market Research Future anticipates the market will reach a value of $20.8 billion by 2023.
Overview: What is a cloud-based phone system?
What do global business decision-makers see in cloud-based phone systems and what value do such services bring to the table? In a word, lower costs and improved manageability. These are at the top of the list of benefits derived by companies who've transitioned to cloud-based systems.
For businesses that haven't made the move to the cloud, job one is to understand what cloud telephones are and how they can make lives easier -- and business phone system budgets more amenable -- now and down the road.
Cloud-based phone systems, more formally known as hosted or virtual PBX systems, move voice telephone calls and data to the cloud, essentially turning a company's legacy phone system into a Voice over Internet Protocol (VoIP) network.
Since a PBX phone system doesn't have to lean on pricy hardware setups and associated maintenance, its implementation and service costs are substantially lower than traditional business phone systems. According to Virtual PBX, a cloud-based telephony systems provider, businesses can save anywhere from 40%-80% on their regular phone bill by leveraging cloud telephone systems.
From a features perspective, cloud-based phone systems not only offer a company the ability to transmit calls over an internet connection, but they also offer traditional services businesses want and need (virtual voicemail, call recording, paperless faxes, the ability to improve phone etiquette, and much more), thus improving customer service skills in the process. Just as importantly, they allow companies to operate multiple virtual phone networks without the hassle and cost of separating or isolating system components.
Plus, in an era of remote work, internet-based phone systems make it easier for remote workers to connect, automate tasks, communicate instantaneously, send short message service (SMS) texts, engage in a conference call a continent away, and use small business tools in new and efficient ways.
6 business benefits of using a cloud-based phone system
Digging deeper, cloud PBX phone systems offer businesses multiple operational benefits that go beyond saving cash. Here's a closer look.
1. Cost savings
Cloud-based phone systems allow companies to ditch the archaic all-encompassing business phone invoicing model, which charges a fixed rate no matter how much a company uses its phone system. With cloud phone systems, companies can opt for per-minute or per-second billing, saving businesses even more money by paying only for services they use -- and only when they use them.
2. Limited hardware requirements
Cost efficiency also comes from the absence of any special hardware needed to build a cloud-based telephone system. Businesses need only a reliable internet system, along with IP-based phones to get a cloud phone system up and running.
3. Abundant system flexibility
Scalability is an ongoing issue with business telecommunication systems, as companies traditionally struggle with substantial changes to company-wide phone system usage, such as business expansion or company relocation. In those scenarios, the cloud makes it easy to adjust phone system capabilities on the fly, reducing any negative production and performance from a company's workforce during periods of significant change.
4. More protection from fraud, damage, or theft
Historically, company phone systems were vulnerable to an array of threats, including theft of hardware, data fraud, and assorted terrors from Mother Nature. With cloud-based telephone systems, companies don't have to worry about the security and stability of their telecommunications systems, as the cloud not only securely protects data that's stored in the cloud but better protects against problematic issues like electricity outages and theft. Most cloud phone systems are stored safely in data centers around the world, depending on the VoIP provider the company uses.
5. Efficient management
With 24-hour support for customer needs and no pricy and glitch-ridden telecom hardware to worry about, cloud-based business phone systems are easy to manage and require little or no hands-on maintenance by company staffers. A good, dependable cloud PBX systems provider will likely not only take care of testing, monitoring, and maintenance of a company's phone system but also offer user-friendly system management tools so companies can handle small tasks like adding or deleting virtual phone numbers or changing client call options in seconds, via cloud-based system administration portals.
6. Symmetry with CRM
Cloud-based phone systems make it easy for companies to seamlessly integrate with their customer relationship management (CRM) operations. This can improve business acumen and improve data flow to the correct sales staffers. You may also have the option to program the system to make one-click calls to specific customers, partners, or vendors, and conduct company-wide sales campaigns via these more flexible and efficient phone system options.
3 drawbacks of using a cloud-based phone system
As promising as cloud-based telephone systems appear to be, there are no guarantees in business: Risks do exist with internet-based phone platforms.
1. You need stable internet performance
Any cloud phone service is only as good as the internet access a company is using. Simply stated, the better and more dependable your internet package, the better your cloud phone system will perform -- especially in critical areas like guaranteed access and sound quality. Thus, it's a good idea to test the reliability of your company's internet connection to see how it works with a VoIP network. Most VoIP providers offer that service free of charge.
2. Staff training may take time
A new phone network means training staff to use that network to maximum advantage. Companies can expect to spend money and time properly educating team members on using a cloud-based telephone system, with an emphasis on how internet phones differ from the landline variety and how changes in usage patterns -- like establishing one-click calls, message management, or learning how a new system can integrate with a company CRM platform -- can improve overall employee performance.
3. Faster network performance is required
Companies transitioning to a cloud-based telephony system need to ensure their telecommunications networking equipment is fast and efficient. For example, web-based high-performance switchers and routers handle key network tasks like segmenting networks, assigning internet protocol (IP) addresses, and streamline network bandwidth. Aging routers and switches may not be up for those tasks, which is why a network equipment audit is strongly advised before transitioning to a cloud-based phone system.
Tips for small businesses transitioning to a cloud-based business phone system
When your company does decide to move its phone system to the cloud, know that the outcome should provide improved business processes and performance compared to landline phone systems.
And there are steps you can take to increase the odds of obtaining that superior service and performance.
Perform a company-wide audit before you make the move
The companies that succeed in transitioning best to cloud-based telephony plan ahead -- and your company should, too. That means assessing your business's growth rate and relative network requirements, evaluating bandwidth needs, and figuring out how to maximize a faster and more capable phone system with your company's workflow needs and capabilities.
Again, a good VoIP provider can help assist with any testing and assessment tasks. Or, if you have the IT talent on board, conduct those assessments internally and leave your system purchase options wide open.
Build a wish list
Canvass your business contacts, friends, and network phone service vendors to see what VoIP features are in demand, work best, and trigger higher team member performance. Whether that means auto attendants, CRM phone integration, video conferencing, webphone options, or cloud-based call recording, build an internet phone system wish list that meets your company's unique telecommunications needs.
Also, make sure your cloud-based phone system optimizes remote work use. With the majority of global companies turning increasingly to remote work, deep-sixing legacy phone systems for cloud-based telecom systems makes even more sense -- as long as you do the job right.
While a good cloud-based phone system should provide value right out of the box, some priorities need to be addressed that ensure peak phone performance.
Team members should keep the same phone numbers so they are easily reachable by customers, other team members, and company managers.
Team members should be able to make and receive telephone calls using a VoIP software app (i.e., a business phone app).
Team members should have access to performance-enhancing features like automated assistants, video/remote conferencing that extends across continents, virtual voicemail, cloud-based call recording, and other helpful system features.
Team members should experience better, static-free call quality (HD voice can be a good option on the "clear call" transmission front) with no disruptions and no dropped calls.
The takeaway on cloud-based phone systems
Done correctly, a cloud-based telephony system can provide immediate and long-term benefits over legacy landline business phone networks.
Like any major business initiative, however, cloud-based phone system implementations require careful planning, prudent vendor research and vetting, and a good plan to ensure all team members know how to optimize their new system.
Check those "big ticket" items off your cloud telephone implementation network and you're already well on your way to leaving the old ways of business phone engagement in the rearview mirror, and transitioning to cloud telephony -- the 21st century's most promising and powerful telephone network technology.
We're firm believers in the Golden Rule, which is why editorial opinions are ours alone and have not been previously reviewed, approved, or endorsed by included advertisers. The Ascent does not cover all offers on the market. Editorial content from The Ascent is separate from The Motley Fool editorial content and is created by a different analyst team.
The Motley Fool has no position in any of the stocks mentioned. The Motley Fool has a
disclosure policy
.