7 Expenses Most Small Businesses Can Eliminate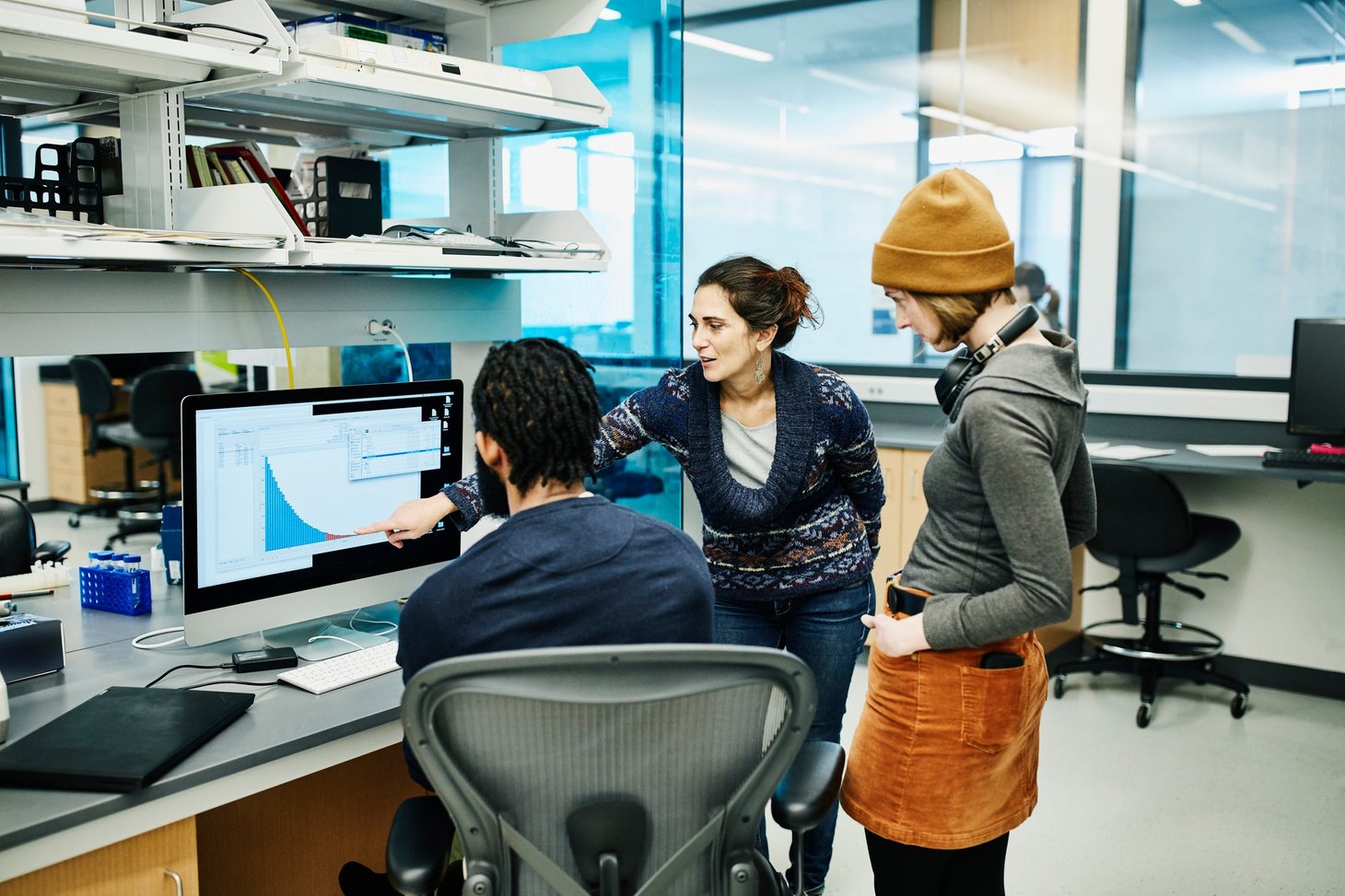 Many or all of the products here are from our partners that compensate us. It's how we make money. But our editorial integrity ensures our experts' opinions aren't influenced by compensation. Terms may apply to offers listed on this page.
Every dollar matters in a small business, and you must be careful with how you spend them. Here are seven expenses most small businesses can eliminate immediately.
Anyone who's ever run a small business is constantly in a battle with money -- or the lack thereof. Trust me, I know. I launched my own company a few years back, and while I had a small amount of outside investment, for the most part I was dipping into my personal bank account to keep things running.
The reality is that most of us don't have flashy startups with millions of dollars in seed money to throw around. We've got to bootstrap just about everything, so any expense that isn't an absolute must has to go.
But how do you identify which expenses you can do without? How do you make sure you're cutting fat and not muscle? Here are some common expenses small businesses encounter that most of them can reduce or eliminate right away.
1. Travel
Do not travel in the early phases of your startup. You simply do not need it. Why are you sinking hundreds or even thousands of dollars into flying to a city to attend a conference when your company is struggling to gain traction?
When you're seeing growing returns and focusing on growing and expanding, that's a fine expense to take on -- but for now, you've got to figure out how to make your company profitable. With how far we've come with video conferencing, any meeting should be done remotely.
What I did: When I had to meet clients, rather than rent out office space to have a professional conference room available, I'd arrange to meet them at a local coffee shop. If you can do this with your clientele, it's a great option because it provides for a more intimate setting to build a more personal relationship with a customer. These kinds of conversations can help you learn more about your business as well.
Software that can help: Video conferencing software lets you meet face to face with anyone, no matter where they are in the world.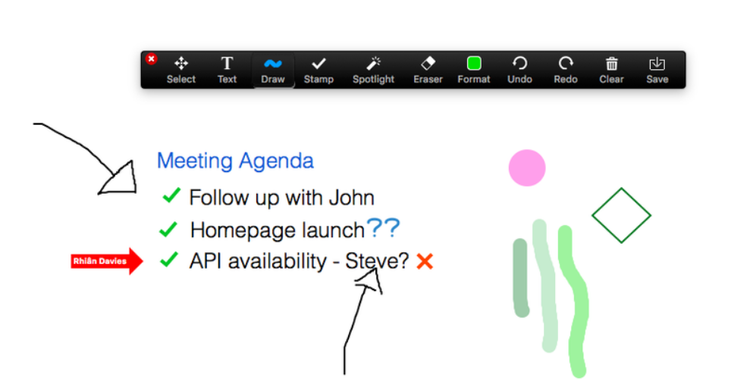 2. Office space
Do you really need an office to work? You probably feel all business-y with your big office chair and desk in your big office building surrounded by big businesses. But in today's digital age, it doesn't make sense for a business that needs to watch every penny.
Office space starts at around $300 per month (if you don't live in an expensive area) and goes dramatically upward from there. Even coworking environments may cost hundreds of dollars per month, and what do they really offer? A desk? What's wrong with the dining room table and home WiFi?
Skip the office space and save the money for more important things such as product development, marketing, or a virtual assistant.
What I did: I was tempted to get an office away from the distractions at home. But instead of paying through the nose for office space, I dropped by my local coffee shop when I needed to get out of the house and worked from there -- with the added benefit of coffee and snacks available whenever I wanted them. Other days I simply worked from home and found no difference between my productivity there versus a traditional office.
Software that can help: Project management software will help you stay productive even when you're not in a professional setting.
3. Staff
Labor costs vary widely by industry, but they will eat up a huge chunk of your revenue -- perhaps most of it. Payroll costs range between 20-60% of expenses for a company, so hiring full-time or even part-time staff is generally not a good idea for a small business struggling to make ends meet.
That said, sometimes it's unwise to try to do everything on your own, so experiment with hiring a virtual assistant for 10 hours per week to take on manual tasks that are distracting you from the important stuff necessary for growing your business.
What I did: Whenever I needed work done, I reached out to freelancers through Craigslist. The site makes it easy to find specialists in certain areas, and you can hire by the job. It's better than having a staffer and scrambling to find busywork so they can fill their hours. If you're having to do that, you're not ready for full-time staff.
Software that can help: If you do need help, use an applicant tracking system to ensure you get the right candidate for the right price.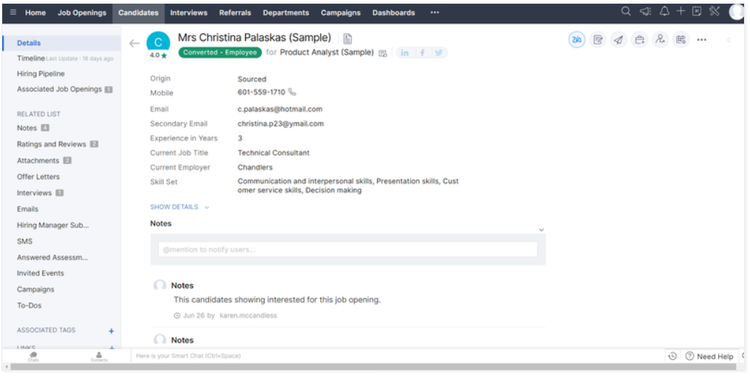 4. Software
Are you paying for premium software because it comes highly rated? Chances are you're spending a lot of money on features you don't even use. And even if you do use them, do you need to? Could free software do most of the work you need done?
Remember the 80/20 rule: 80% of the results come from 20% of your activities. If you can find software that does 80% of what you need for 20% of the cost, it's wise to go the free or inexpensive route -- at least until you have the business income to justify more.
What I did: I made use of a plethora of free software options to manage various aspects of my business. Since it was just me, and I didn't have a team of employees to manage, this was easy to do. I relied heavily on Google Drive to manage my documents and sales lists.
Software that can help: The Ascent has reviews in many software categories, so regardless of what tasks you need done, there's probably software for it.
5. Advertising
I've seen many people -- me included -- waste money on advertising when they don't have enough money for a proper campaign nor a comprehensive long-term strategy to bring in customers.
Most traditional advertising, such as a banner ad on a website, is about slowly building and maintaining brand recognition, not about bringing in customers right away. More targeted advertising -- like pay-per-click models offered by search engines -- is an improvement, but it still may not result in immediate customers.
As a small business, your best bet is probably to opt for free or inexpensive forms of marketing, such as email campaigns to your customer list or outside lists you can purchase for a fee. Or, just do it the old-fashioned way and hit the phones for some cold calling.
What I did: After learning some expensive lessons by spending hundreds of dollars on ads that didn't bring in a single customer, I spent my time creating phone lists of potential customers and then dialing each of them to make my pitch. It cost me nothing but time and led to slowly building a customer base.
Software that can help: Email marketing software will help you convert customers using lists you have at a minimal cost.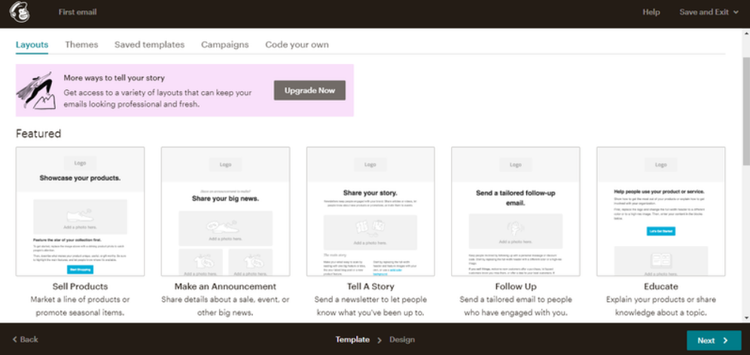 6. Branding and marketing
Is there another company you could partner with that has deeper pockets than you and can handle branding and marketing? This could be an ideal way to not only solve your money issue but also help your branding in the process.
For example, if your company improves on the performance of a widget, you might contact a company that makes widgets to see if you could partner. You improve their widgets so they can sell them at a premium, and you get a cut of the profits in return.
What I did: After creating my product from the ground up, I encountered a larger company that operated in the same space and was interested in what I made because it complemented their products. After some negotiation, we entered into an agreement where we would share profits, with them handling marketing and branding and me handling product development.
Software that can help: Use social media management tools to make yourself known to potential partners. Developing a relationship this way could eventually evolve into a partnership.
7. Consulting fees
Business consulting is actually very beneficial. For a fledgling business, the wisdom of a seasoned business professional is gold, opening your eyes to rookie mistakes you're making and helping you plot a path to profitability. However, they are often very expensive and charge thousands of dollars in fees.
As a small business, you probably can't afford that yet. Instead, look for a mentor. It could be someone you know, or it could be a local business leader you admire. Don't be afraid to cold call that person and ask to take them to lunch. Many successful business owners love to help others who are just getting started.
What I did: The county I live in offers an economic development program where people launching businesses can connect with local business leaders. They connected me with someone who reviewed my business plan and offered tips to improve it for free. Chances are your county or city offers similar resources in order to give local entrepreneurs a leg up.
Software that can help: A solid document management system makes sure that you have all of your business plans, finances, and other information readily available for a mentor to review and offer feedback.
Take a second look at your budget and get ruthless
When you're a small business, you must guard your finances with ferocity. You never know how long you'll need to survive on the meager funds you have or when you'll turn the corner on your business. In the meantime, you must be lean and mean to survive.
So instead of taking the next weekend off, set aside Saturday to really pore over your budget. Use the 80/20 rule to determine which activities in your business result in most of the results and use that as your guide.
Examine each expense in detail and ask yourself, "Do I really need to spend this money in order to support these core activities? What would the consequences be if I simply got rid of it?"
Then give it a try and see how well you can live without it. If you find that you're struggling, you can always bring that expense back in.
Alert: highest cash back card we've seen now has 0% intro APR until 2024
If you're using the wrong credit or debit card, it could be costing you serious money. Our experts love this top pick, which features a 0% intro APR until 2024, an insane cash back rate of up to 5%, and all somehow for no annual fee. 
In fact, this card is so good that our experts even use it personally. Click here to read our full review for free and apply in just 2 minutes. 
We're firm believers in the Golden Rule, which is why editorial opinions are ours alone and have not been previously reviewed, approved, or endorsed by included advertisers. The Ascent does not cover all offers on the market. Editorial content from The Ascent is separate from The Motley Fool editorial content and is created by a different analyst team.