Minneapolis Bakery Owner Adds New Products to Survive COVID
by Les Shaver | Updated Aug. 5, 2022 - First published on May 18, 2022
Many or all of the products here are from our partners that pay us a commission. It's how we make money. But our editorial integrity ensures our experts' opinions aren't influenced by compensation. Terms may apply to offers listed on this page.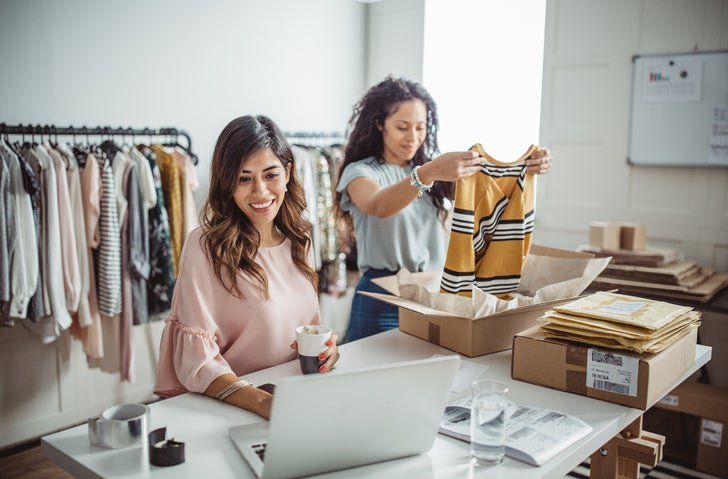 When Nicole Pomije's bakery, The Cookie Cups, closed as the coronavirus swept across the nation, she turned to mobile delivery services and started creating cooking kits.
To put it mildly, Nicole Pomije has the entrepreneurial bug.
Eight years ago, the Minneapolis resident launched NB Talent Services, a digital marketing firm with services ranging from public relations to social media, branding and e-commerce. It has 15 clients across several industries, including the medical and financial industries. But that wasn't enough.
Five years ago, Pomije decided to get into the bakery business, specializing in making gourmet cookies in the shape of mini cupcakes. First, she started baking in her house, producing sweets to share at farmers markets around the Minneapolis area.
"Minnesota is seasonal because we have such a long winter here," Pomije says. "So farmers markets go from early June to late September, if we're lucky," she says. "There are also holiday events that I would do as well, like Christmas villages where local vendors were selling things."
After two years, Pomije decided she wanted to sell her goods at a brick-and-mortar location. She found a spot on 3412 Shoreline Drive in Wayzata, Minnesota, and began renovating it in 2017.
The first The Cookie Cups location opened in April 2018. That went so well that a year later, in October 2019, she opened a second location. She was planning to open a third location this year.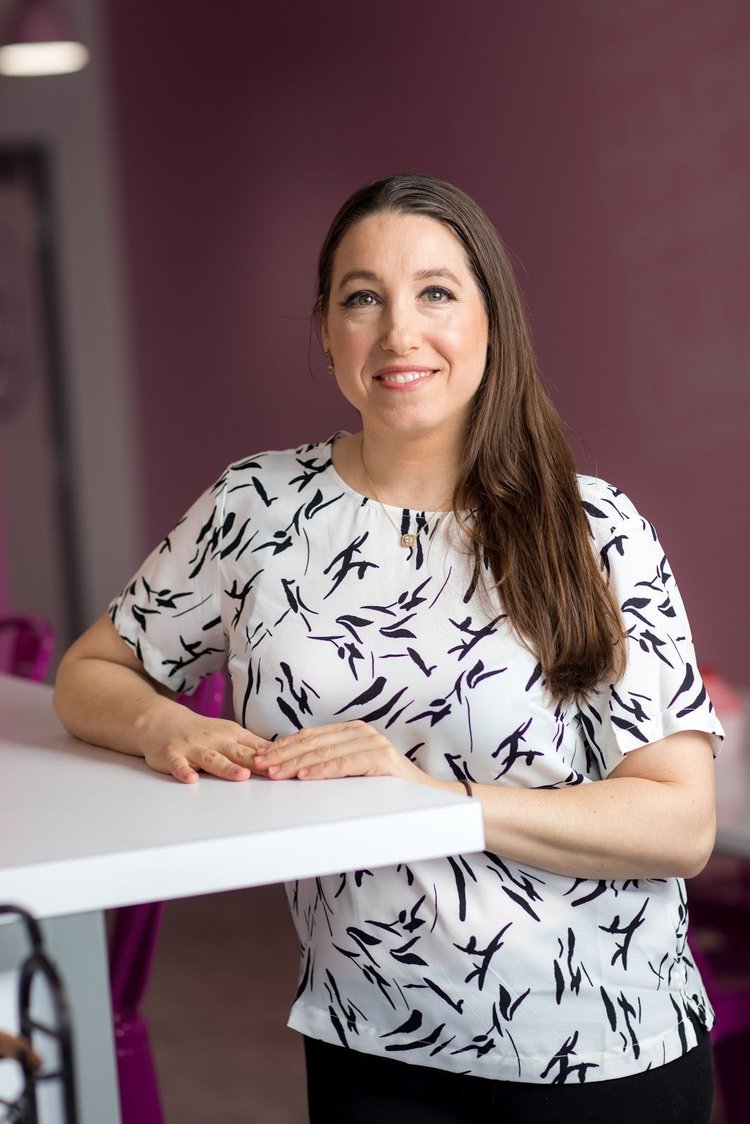 Between the two locations, Pomije employs seven people. In addition to selling baked goods, she hosts cooking classes and birthday parties.
"We're not just a bakery," she says. "We do kids' birthday parties, and we have public cooking classes and private classes where people can book a ticket and sign up. Then we also do corporate team building. We've had small teams from companies like Cargill [a private global food corporation based in Minnetonka, Minnesota] come in and do four-course dinner events."
The bulk of The Cookie Cups's income came from these in-person birthday parties and corporate events. That's why, when Minnesota Gov. Tim Walz issued a statewide stay-at-home order on March 20 in response to the COVID crisis, Pomije had to scramble.
Within 48 hours, Pomije had shut the doors at both her locations. She needed to quickly come up with a plan to keep her business, which relied on in-person interactions, afloat.
"COVID has changed everything," Pomije says. "I'm trying to do anything that will work in this time period to keep our customers engaged, buying things, and still excited about the brand."
Reopening with smaller-sized classes and precautions
While The Cookie Cups joined DoorDash and Grubhub once the COVID lockdowns hit, the revenue decline has been precipitous.
"We're not Jersey Mike's [Subs] or Domino's [Pizza]," Pomije says. "Our items aren't a necessity, but we've seen that people are ordering a box of cookies as a birthday gift and having it delivered to their friends."
The Cookie Cups locations reopened on May 20. But Pomije says things have been slow. Right now, she estimates that her stores are making about 20% of their pre-COVID revenue.
"Some days, we'll have relatively decent walk-in traffic, but it's just not near as much as it was."
While large national retailers have seen things rebound, small businesses are still suffering.
"People are going to Target and Costco for the essentials, but they're not coming to small businesses if they don't have to," Pomije says. "It's creating a major, major problem for everyone in this position."
Soon, The Cookie Cups will start hosting birthday parties, and eventually, it will begin to conduct classes. But things won't be the same as before COVID.
"It's going to be different if we're limiting it to six people, and everyone has to wear a mask," Pomije says. "We used to do some of the parts [of the classes] to be more family-style, but obviously, it has to be individualized now."
Using cooking kits to generate revenue
When Waltz issued the stay-at-home order in March, Pomije says her seven-person team at The Cookie Cups went "underground." Instead of preparing products to sell, the team was charged with coming up with a plan.
"We wanted to create something that would still bring our customers The Cookie Cup experience at home with the cooking classes," Pomije says. "So, we came up with two initial cooking kits that people can buy."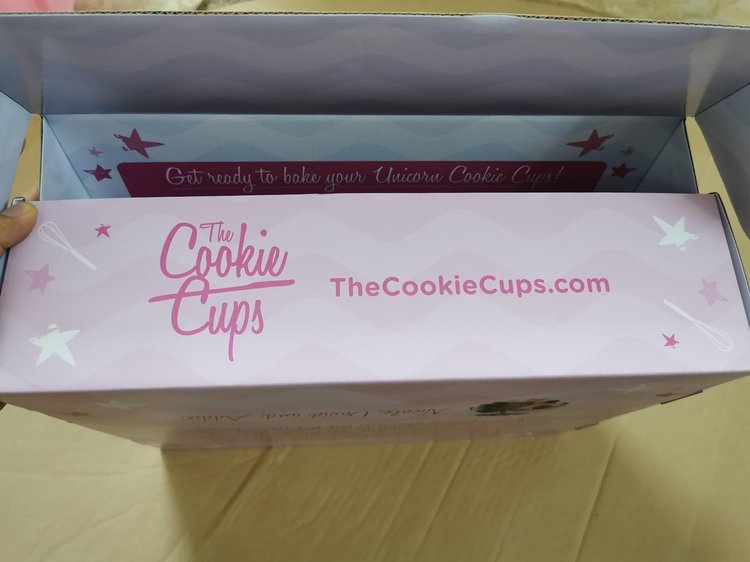 Pomije's team developed a "Unicorn Cookie Cup Baking Kit" and a "Pizza Making Kit." "They're geared toward families with little kids," Pomije says. "These are things that the family can do together. We'll be able to ship them nationwide, and they're shelf-stable."
While working from home, Pomije tasked her team with putting recipes together and sourcing products. However, this was only one part of the challenge.
To complete the kits, The Cookie Cups team needed to locate suppliers for aprons, baking pans, utensils, and cooking supplies. It eventually purchased enough supplies from around the globe to produce 1,000 kits.
The Cookie Cups already used Shopify as its e-commerce platform, so it will be easy to add the kits to its website. After Labor Day, people will be able to buy the kits on the site. If sales take off, Pomije has much more ambitious plans.
"We're hoping that with this pivot, we'll be able to see what areas would maybe like a Cookie Cups location in the future," Pomije says.
The post-Labor Day rollout will mean The Cookie Cups kits will be readily available for the holiday season. "We have plans for some additional kits as well, but we're going just to see how these go and hope for the best," Pomije says.
Utilizing print and digital marketing and public relations
Pomije mixed old-fashioned baking with a pinch of digital marketing to grow The Cookie Cups. The long-time marketer uses a lot of social media and even some print ads to get the word out about the bakery.
It uses Planoly for Instagram and Buffer for other platforms. But Pomije has had to cut back her spend to $250 to $300 a month since COVID hit.
"If you don't have a budget to put into it, you're not going to get a ton out of it," Pomije says. "So we're doing the best we can right now. I mean, we're not spending $1,000 a month. We just can't right now."
Pomije has spent some time getting the word about her kits through the media. Once the kits are in stock, she'll promote them nationally using social media and Google Ads.
"We will also be doing more media [when the kits come out]," she says. "We haven't been doing a lot, but we have really good relationships with local TV stations and other outlets."
Pomije admits she has a lot riding on the kits. While the company has been able to take advantage of government grants and loans, she has been paying her employees out of pocket.
"We're just hoping that the pivot [with the kits] takes us back to being able to cover the rent and the payroll," Pomije says.
While assembling and marketing the cooking kits will cost precious capital, Pomije says it's a risk worth taking.
"There's always a risk that it doesn't work, but you don't know if you don't try," Pomije says. "If it doesn't work, it doesn't work. We're just back to square one. We'll continue to promote our local business, but I'm hoping that this takes off on a national level."
Think about complementary products when you lose your main source of income
Here are three we can learn from the creativity and tenacity of Nicole Pomije and The Cookie Cups.
Takeaway No. 1: Put your business online
When you lose the ability to sell items in person, it's important to have a strong e-commerce presence.
The Cookie Cups is adding its cooking kits to its Shopify platform. Find ways your business can bolster its online sales ability.
Takeaway No. 2: Get creative
If your team members can't perform their regular tasks, look for ways to give them new responsibilities that can help you expand your business.
When COVID hit, Pomije tasked them with developing cooking kits and sourcing ingredients and aprons. Your employees are a great creative resource -- don't overlook their ideas.
Takeaway No. 3: Leverage local media
If you have a good story to tell about a new product or service, use local media to tell your story.
Pomije developed relationships with local media and they are helping tell the story of her company's pivot. Your local news outlets need content, and you need exposure. Try to develop these relationships whenever you have a newsworthy story to share.
Business disruptions can come in any form, at any time. Make sure you are thinking ahead and planning for the next challenge and not waiting to react to it.
We're firm believers in the Golden Rule, which is why editorial opinions are ours alone and have not been previously reviewed, approved, or endorsed by included advertisers. The Ascent does not cover all offers on the market. Editorial content from The Ascent is separate from The Motley Fool editorial content and is created by a different analyst team.
Suzanne Frey, an executive at Alphabet, is a member of The Motley Fool's board of directors. The Motley Fool has positions in and recommends Alphabet (A shares), Alphabet (C shares), Costco Wholesale, DoorDash, Inc., and Target. The Motley Fool has a
disclosure policy
.