Shopping for Software: The Good, the Bad, and the Ugly
by Sheryll Poe | Updated Aug. 5, 2022 - First published on May 18, 2022
Many or all of the products here are from our partners that pay us a commission. It's how we make money. But our editorial integrity ensures our experts' opinions aren't influenced by compensation. Terms may apply to offers listed on this page.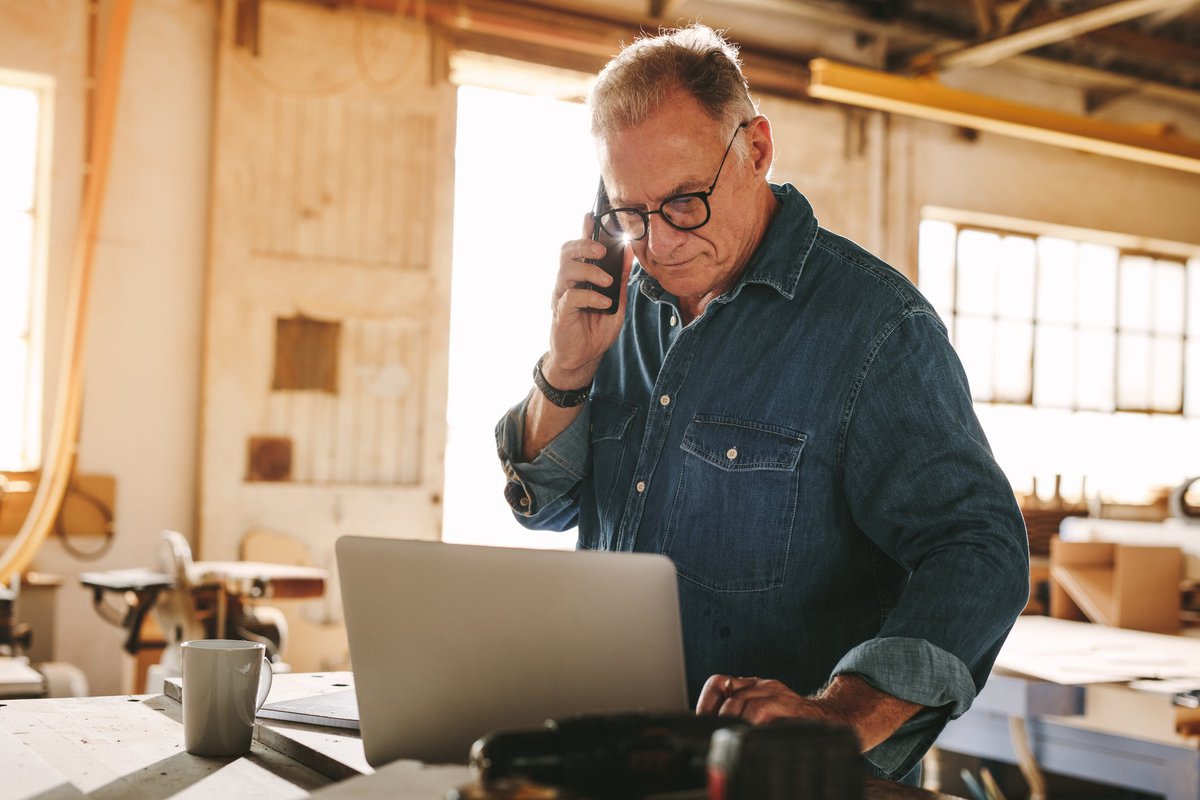 Shopping for software can be a complex process involving a lot of time and money. Here are several important factors to keep in mind when you are exploring different types of software.
Once upon a time, business was all done by hand – with pen and paper, on ledger books and receipt pads, and with actual cash registers containing actual cash (and even coins).
My, how times have changed.
Today, most businesses simply cannot function without technology. While it's true that great products, services, and employees are the main building blocks of any great business, technology is a big component in its overall success, and it can even make or break a business.
Technology goes hand in hand with running a business, from automating and simplifying the back-of-office functions to supporting customers in every step of their purchasing journey, from discovery to delivery. There is a software product for every business process, all designed to help business owners run their companies better and more efficiently so they can focus on what's truly important: growing their businesses.
But how do you choose the right software for your business? This guide breaks down what to consider when shopping and how to zero in on a product that will have a meaningful impact on your bottom line.
Why software is especially important for small businesses
If you work for yourself or have started a small business (or even if you haven't), you know just how exciting and chaotic it can be. Small business owners often have to wear multiple hats on any given day – accountant, HR department, inventory manager, salesperson – just to keep the business afloat. It's all about making do with the time and resources they have, both of which are usually in short supply.
This is where technology can help: by taking on the tasks a business owner might not have the time or desire to handle on a day-to-day basis. Most small business owners already understand the value of technology – it can help them speed up and streamline their daily operations, saving them time and money.
A new survey by CompTIA finds that 73% of small businesses with 99 to 249 employees, and more than half (56%) of micro-businesses with fewer than 20 employees, consider technology a primary factor in pursuing their business objectives.
However, small business owners are still not taking advantage of technology that can help them run their businesses better. One recent survey found that the majority of businesses are not using basic software for accounting, payroll, web hosting, website building, or email marketing.
While there are a number of reasons small business owners are hesitant to pull the trigger on business software, cost is one of the biggest barriers according to research from DaySmart Software.
Twenty-six percent of business owners said a lack of budget resources was the primary hurdle, while 23% cited a lack of internal expertise, 20% pointed to cybersecurity concerns, and 16% said they were unclear as to which tools would solve their particular business problems.
For example, if you're a restaurant owner who needs help scheduling staff and organizing timesheets, you likely need time clock software such as Hubstaff or TimeCamp as well as accounting software. That same restaurateur might also need accounting software, such as FreshBooks or QuickBooks, to keep track of payroll and vendor invoices.
Or, if you're a graphic design company with employees scattered all over the world, you might want to consider project management software such as Asana or Trello to facilitate collaboration and communication across time zones and various projects.
And while a real estate office might not need time clock or project management software, it definitely needs to track leads and analyze business metrics with a CRM designed for real estate agents like Hubspot or Jira, and have the right email software, such as Outlook or Postbox, in place to communicate with clients and other brokers.
5 things to consider when shopping for software
Shopping for software seems daunting, but by answering a few questions, you'll simplify the process and identify your ideal solution in no time.
What does your company need?
Maybe you need accounting and payroll software that can automate your financial management, reduce expenses, and give you regular reports on your company's financial health. Or maybe you're comfortable handling the accounting, but you need email software that lets you connect and work with your employees, suppliers and vendors, and customers, anywhere and anytime.
Speaking of customers, perhaps you need a CRM software that allows you to see all of your customer data, map the customer journey, and build stronger relationships. Or if your team needs a system to organize and collaborate, you might need project management software that can facilitate document sharing, assign and prioritize projects, track progress and resources, and enable smooth communication between employees working in different areas.
It's time to get to know your business. What problem are you trying to solve? What solutions do you expect the software to deliver? How will you measure success? These are all important questions to answer before you invest in expensive software.
Knowing your business and knowing what you need is the first step in narrowing down your software options.
Who will be using the software?
How many employees need to use the software? Will it be accessible to everyone or to a restricted number of employees? Will it only be accessible on-site, or can it be accessed remotely? What about on mobile devices? Is this customer-facing technology, and if so, how will they use it? How much collaboration does this software allow?
Ideally, your chosen software solution will be easy for all team members and stakeholders to use. But first, you need to know how and under what conditions it will be accessed and used so you can build a software licensing management plan.
How quick and easy is it to set up?
Most small businesses don't have an IT department to help them set up and train employees on how to use new software programs. That's one reason software-as-a-service (SaaS) products are so popular with small businesses and startups. SaaS is a web- or cloud-based distribution model for software, which means data can be accessed from any device via an internet connection and a web browser.
However, as with all software solutions, but particularly with cloud- or web-based options, you want to make sure your SaaS vendor is trustworthy and that you or your vendor have plans in place to protect all your business and customer data as well as data backup and recovery options.
How flexible is it?
Chances are, you already have software solutions supporting some aspects of your business. Is the new software you're considering compatible, or do you need to take additional steps to integrate it? If it doesn't work with your existing systems, it won't help you run your business more efficiently – it will just create problems.
Businesses are dynamic and prone to change, so you want to make sure your software solutions are as well. Some vendors want to lock you into a long-term contract, which might not work as your business grows and evolves. In addition, software that works for you now might not suit your needs as your business matures. So, try to avoid long-term contracts when you can.
Savvy small business owners will also want a software solution with easy data export capabilities in case you change systems or vendors in the future. Ask about a data processing agreement (DPA).
What's the budget?
When it comes to choosing software, one of the main deciding factors is always cost versus value. Here are some of the different pricing models you're likely to see:
Flat-rate based: Similar to traditional software licensing, a flat-rate based pricing model is a single product with a specific set of features offered to a limited number of users at a single price, usually billed monthly or annually. It's the least-flexible option, so make sure you're satisfied with all the features before you commit.
Usage-based: This is also known as pay-as-you-go, so the more you use the service, the more you pay. If you use less, your bill goes down. This pricing model could be a good option for companies that have fluctuations in demand, such as e-commerce software for an online shop with greater demand around the holidays.
Tier based: One of the most common pricing models, this means the vendor offers tiers of packages (such as "basic," "pro," or "enterprise") with different features that allow a different number of users and are offered at different price points. One of the benefits of this type of model is that as your business outgrows your existing package, you can easily move up to the next tier with more features and more supported users.
Freemium based: Similar to a tier-based structure, freemium based is usually the entry-level option that gives you free access with very limited features with the expectation that you'll buy into the next tier as you get comfortable with the software and want to explore more features and/or add more users.
User-based: This pricing model is particularly popular among companies in growth mode that need to give access to new employees fairly often. You pay a fixed monthly fee for the first user. When you add another user, your monthly bill doubles. With a third user, it triples, and so on.
Per active user: This is a variation on the user-based pricing model, except you sign up all of your employees upfront and are only billed for those who actively use the software. This pricing model is primarily geared at large companies with hundreds of employees and a yearly billing cycle.
Feature-based: This option is divided based on the number of features you want access to. More features mean a higher price. Feature-based pricing can be great if you know exactly what features you need for your business.
Software solutions are available at all price points, but it can be tempting to invest more for software that offers a specific feature you need. Only you can decide if it's integral to your business and worth the extra cost.
More helpful tips to guide you through the software selection maze
There can never be too much advice on choosing the right software for your business. Here are some more tips to get you started.
Know what you want your software to do. By now, you should have a good idea of what features you are looking for and what platforms you need the software to work on.
Come up with a comprehensive list of requirements. Now it's time to go beyond the basics and think of every specific feature you must have to achieve the desired business benefits. Think about every process you'd like to automate and what improvements could be made to your current system or process.
Get feedback from your peers. Other small business owners have been in the same spot you're in now regarding software. Ask your colleagues about products and vendors they've worked with and how their experience was.
Make a long list of options. Simply searching for "CRM software" on the internet will give you a small idea of some of the software available.
Whittle it down to a short list. There are hundreds of software review sites that can help you compare features and quickly knock out some of the options. For example, if a program only works on Windows, and your team uses Macs, that program won't work for you. Or, if a product is way out of your budget, you can cross it off the list and move on. Also, check to see if there's any one-on-one training available, or even a live chat support option to help you roll out the new software.
Try some out. Once you have a short list of around 5-10 options, reach out to the vendors and see if they offer a free demo or trial period. This can give you a feel for how easy and intuitive the program is and if it has the features you need.
Start negotiating. You'll want to discuss all the fees, including base purchase costs, any per-employee subscription costs, and support services fees before you spend any money. Make sure you understand all of the costs involved and keep an eye out for hidden expenses. Remember, the "enterprise" package is probably not for you.
Let us help you help your business
Finding and selecting the right business software can be overwhelming and difficult, particularly when considering the sheer range and number of options available. That's where we can help. The Ascent's team of experts have trialed and reviewed all the latest and most popular software platforms you need to run and grow your business. Whether it's accounting, time clock, email marketing, project management, or CRM software, The Ascent can help you navigate your software choices and spend your money wisely.
We're firm believers in the Golden Rule, which is why editorial opinions are ours alone and have not been previously reviewed, approved, or endorsed by included advertisers. The Ascent does not cover all offers on the market. Editorial content from The Ascent is separate from The Motley Fool editorial content and is created by a different analyst team.
Discover Financial Services is an advertising partner of The Ascent, a Motley Fool company. The Motley Fool has positions in and recommends Intuit. The Motley Fool recommends Discover Financial Services. The Motley Fool has a
disclosure policy
.