Spotlight on Women-Owned Businesses: Sirena Rana, Founder of Trails Inspire
Many or all of the products here are from our partners that pay us a commission. It's how we make money. But our editorial integrity ensures our experts' opinions aren't influenced by compensation. Terms may apply to offers listed on this page.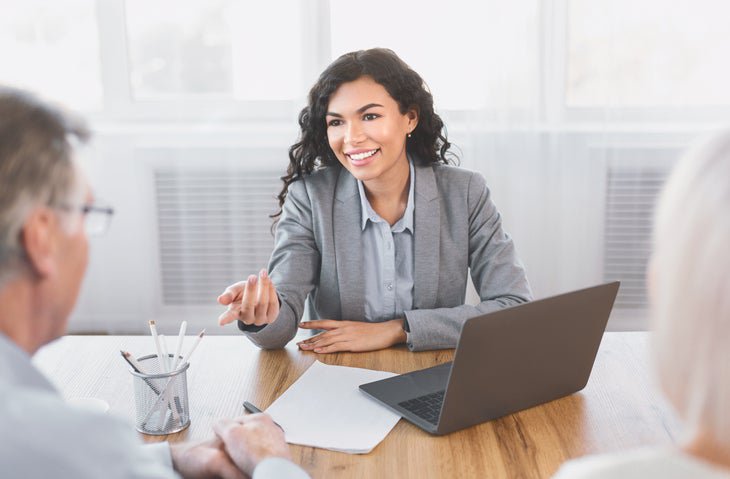 The Ascent sat down with Sirena Rana, founder of Trails Inspire, LLC, to discuss turning your passion into a small business.
Small business owners often have to get off the beaten path to turn their passions into a reality. In some cases, that saying is more literal than others.
In 2011, after hiking 800 miles from Mexico to Utah through Arizona's deserts, mountains, and canyons, Sirena Rana got a job with the Arizona Trail Association promoting the very path she had gotten to know so well. After five years with the association, she chose to shift her diverse skills to her own consulting business.
Trails Inspire, LLC offers public speaking, trail design, writing, and photography services dedicated to championing the outdoors as a place of personal health, economic development, and tourism. Sirena's small business also has a particular focus on promoting diversity, equity, and inclusion in outdoor spaces.
The following is an abbreviated Q&A with Sirena Rana about what she has learned establishing her outdoor consulting niche.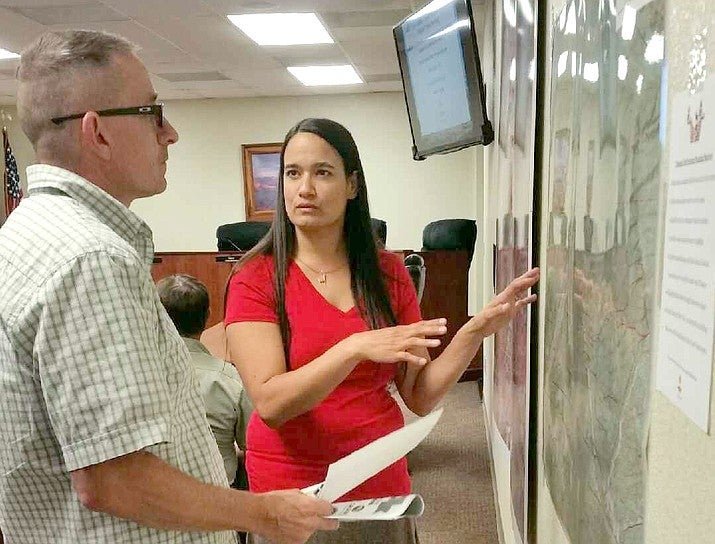 Q&A with Sirena Rana
The Ascent: Thanks so much for chatting with us! Let's start with what inspired you to become the founder of Trails Inspire.
Sirena Rana: The Arizona Trail, personally, is where I found my confidence. I hiked the Arizona Trail in 2008 and 2009 over a period of about 15 months. Prior to that, I'd been pretty sick with fibromyalgia, so accomplishing something like that, an 800-mile trail mostly solo, gave me the confidence to go ahead and do other things. Things like applying to become a Grand Canyon river guide, which I never would have the confidence to do before.
After hiking the Arizona Trail, I was helping build it as well. Back then, nobody knew much about it because it was brand-new. It was only just completely finished in 2011. I wanted to give back to this amazing experience I'd had, so just on my own, I started promoting the Arizona Trail.
That led to my position as the Gateway Community Liaison for the Arizona Trail Association, where I traveled the state to promote the trail to communities, businesses, community groups, town councils, chambers of commerce, you name it. My job was to be the interface between the trail user and the trail towns -- making the trail comfortable for the trail users, yes, but, almost more importantly, helping the communities understand how the Arizona Trail could benefit them and provide economic development for the town.
I decided to found Trails Inspire because I realized I had a lot of different skills I could put into use starting my own business and be able to diversify what I was doing.
The Ascent: What's one of the biggest challenges you've faced as a small business owner?
Rana: Being in charge of your own business, you have to be a self-starter. You have to be really organized because there's nobody sitting there being like, "OK, this is what I need from you today." It's all you generating those deadlines for yourself and keeping a really good calendar so stuff doesn't get overbooked. You really don't even get a day off unless you specifically give yourself a day off. It's all up to you. I think it's the best and worst parts of it.
The Ascent: Are there any particular tools you've used in your business that have made you more productive or helped out with that?
Rana: Yeah, I use Evernote a lot. It really helps me because I can capture everything -- to-do lists, contacts people mention, things to look up later -- and have them accessible on all of my devices. That's really helpful.
I also put everything on my calendar. That includes, for example, if you talk to a potential client, but now isn't the right time for them, and you want to follow up with them in a month -- put it in your calendar. Don't just be like, "Oh, I'll follow up with them in a month, and I will remember. " No. Put that in your calendar!
I also use lots of Excel spreadsheets. I'm just a fan of lists in general. They really help me organize my thoughts and keep everything straight.
The Ascent: What's one piece of advice you have for other female small business founders and leaders in your field?
Rana: Persistence. I think that's the most important thing, is being persistent, trying every avenue you can think of, and being OK with people saying, "No," which is hard.
Also networking and finding people that can support you so you're not totally alone. Having a couple of other business owners or people that are in your same field that you look to to get perspective, because that's another hard thing. Especially as a solo business owner, I don't have colleagues to discuss stuff with. It's good for me to sometimes step out of myself and just be like, "Hey, what do you think about this? Am I missing anything?" I've been lucky to have some really great mentors.
Another essential thing is, if you don't know how to do something, hire somebody to do it. Find somebody that can if at all possible. I've been really happy with having a legal person to consult with for contracts and things like that. My lawyer is amazing, and she is a really important part of my team.
The Ascent: Since you offer a variety of services as part of your consulting, how do you determine whether a project aligns with your mission and it's something that you want to take on?
Rana: When you first get started, you're trying to get any kind of business you can. But it comes to a point where you have to really decide what is the best use of your time. That might not be monetary, it might be choosing a really cool project that pays less because it's something that you really believe in. Because, like I said, you have to be a self-starter. If you choose stuff that you're going to have to make yourself do, then your work becomes a lot harder. It's easier to work on something you have a passion for.
When I came up with my business, I narrowed it down to four things I was going to concentrate on. I have my writing, photography, public speaking, and trail design. Now I have the framework for how I want to spend my time and energy. Because if you're trying to promote everything to everybody, you dilute your efforts. Having that niche is really important because then you can focus on the things that you enjoy doing. Concentrate your efforts on a specific set of services rather than just saying, "I'm a consultant, and you can hire me to do whatever."
Also, a lot of it comes down to just asking yourself, does this align with the plan I have for my business? Does this align with my judgment, my morals? Does it align with the vision I have for myself?
The Ascent: Thinking a little bit more about your particular field, what do you think is the most important issue facing the outdoor industry space right now, and how are you positioning your business to address that?
Rana: Personally, I am focusing on getting a wider variety of folks outdoors. I grew up in the Chicago suburbs and was a fashion major. I didn't know anything about the outdoors or anything about getting outside. Knowing how intimidating it can be for somebody who's never done it before was my whole goal with the Best Day Hikes on the Arizona National Scenic Trail guidebook I published recently with Wilderness Press. My guidebook has desert hiking tips and tricks. It has tips for if you want to go on a hike solo. It has tips for what to watch out for in the desert as far as plants and animals are concerned.
My angle has always been to try and make people who don't feel comfortable outside, give them the tools so that they can, so that they feel like the outdoors is someplace that's appropriate for them and safe for them. I think it's important, not only welcoming people, but giving them the tools to navigate properly, keep a proper trail kit, things like that, the stuff that, if you didn't grow up in an outdoors household, you may not know. I had to learn these things somewhere, and I want to facilitate that for other people, too.
The Ascent: Is there anything within your consulting that you've done with women and the outdoors in particular?
Rana: When I started promoting the outdoors, that was one of my main focuses -- getting more women outside, and also just providing through my social media imagery of me out there by myself backpacking and things like that, to inspire other people to be able to do it. I mean, that's why it's called Trails Inspire! That's my favorite thing to do in the whole world.
I think it's really helpful for people to see imagery that looks like them, so both women and people of color. I was looking the other day, I can't think of another guidebook that has a person of color on the cover, so that's pretty cool I was able to publish that.
The Ascent: There's always this warning about turning something that you're personally passionate about into a career. How have you managed to do that without losing your joy for the topic?
Rana: I think that if you lose the joy, then you need to cut it. That's the whole reason you're in this. You're doing this for yourself. This is the whole reason you're not working for somebody else, doing their vision. You're doing your vision.
For example, when I was a Grand Canyon river guide, I loved it. It was amazing. But after four seasons, I realized that I was not going to be a lifer. I didn't want my own boat like I thought I was going to. So even if you're doing what you thought you wanted to do, if it's not doing what you want for you personally, then maybe you're not doing the right thing.
You should be willing to pivot if you need to keep focusing on what you're passionate about.
Follow Trails Inspire to remember how to stay passionate with your small business vision
We appreciate Sirena Rana taking the time to share her passion for Trails Inspire with The Ascent community. If you're a creative or solo entrepreneur, make sure to follow along with her social media for more inspiration on turning the skills you enjoy into a meaningful small business.
We're firm believers in the Golden Rule, which is why editorial opinions are ours alone and have not been previously reviewed, approved, or endorsed by included advertisers. The Ascent does not cover all offers on the market. Editorial content from The Ascent is separate from The Motley Fool editorial content and is created by a different analyst team.