A Beginner's Guide to Upselling
Many or all of the products here are from our partners that pay us a commission. It's how we make money. But our editorial integrity ensures our experts' opinions aren't influenced by compensation. Terms may apply to offers listed on this page.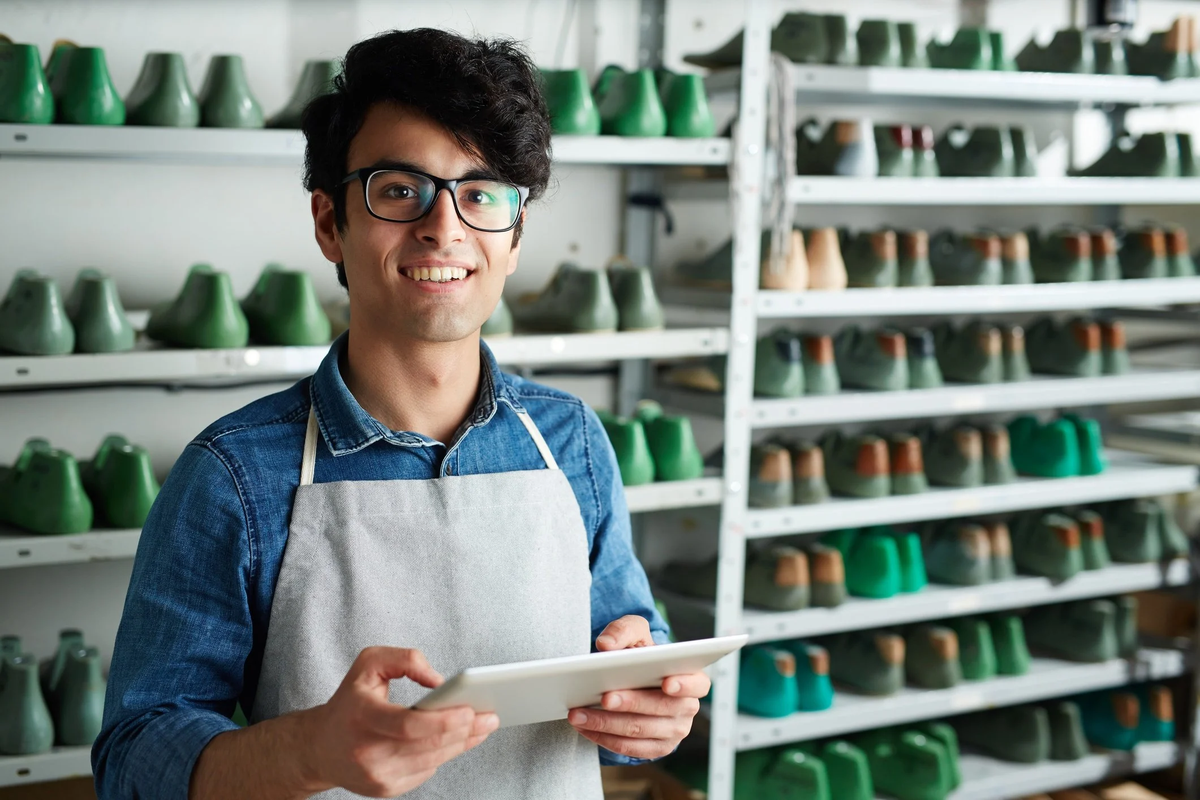 Companies that wish to boost revenues without extra effort and build long-term relationships with customers need to master upselling. It's the "secret sauce" to more robust sales and loyal customers.
Any fast-food consumer is familiar with the term, "Do you want fries with that?"
Equally, any auto buyer likely knows the term, "You really should have our paint protection package with your new car purchase."
There's a term for sales techniques like those -- industry professionals call it "the upsell."
Upselling involves a sales professional trying to add to a consumer purchase after a customer originally says "yes." The term "yes," it turns out, is the driving force behind the term upsell.
This, from an essay called "The Art of Upselling" by marketing guru Kelly O'Neil.
The hardest sale you will ever make to a customer is the first one. With the first sale, if you deliver on your promise to the customer, you establish a mutually-beneficial relationship. The customer gets what he or she wants, and you get what you want. Also, once you have received a "yes" commitment from a customer, it's easier to continue the positive pattern of continued "yeses". The customer finds it hard to break the affirmative sequence. You then will have the opportunity to Upsell them.
Once you have received a "yes" commitment from a customer, it's easier to continue the positive pattern of continued "yeses." The customer finds it hard to break the affirmative sequence. You then will have the opportunity to upsell them.
In a nutshell, extending the "yes" is what upselling is about -- it's a sales team tactic designed to upsell a customer to another product, service, or subscription on top of a product or service that the customer has just purchased. In general, the upsell is either an upgrade or complementary product or service tied to the original sale.
For example, after a consumer buys a new iPhone online from Apple, chances are good the buyer will receive an email, text, or digital popup offering a docking station for the new iPhone, usually at a discount.
The buyer is encouraged, usually by a special one-time offer to upgrade the purchase by clicking on the Add This To My Order tab. Once the tab is clicked, the customer has been upsold, as the new purchase -- and the new cost -- is added to the original purchase.
An upsell engagement doesn't necessarily mean an immediate attempt at an add-on sale. Yes, an upsell is usually offered at the end of a customer purchase. But companies can also use traditional sales strategies such as direct mail, email, text, or web advertising campaigns to attract a buyer well after a recent purchase.
For a business engaging in upselling, the inside sales goal is simple: boost a company's total sales while building an ongoing relationship with the customer.
With digital sales tools such as customer relationship software and, more recently, machine learning and artificial intelligence software, companies know a customer's purchase history, have mastered their browsing history, and can tailor upsell offers to that customer's specific needs.
After all that, upselling is all about getting the customer to say "yes" one more time.
3 reasons you need to upsell
Upselling may not come easily to a business owner reluctant to aggressively pursue customer engagements, but done right, it's certainly worth the effort. These are the best reasons to learn the upsell strategy for any small business.
1. Boosting revenue
Earning more money is at the top of the list for any upselling campaign.
Data shows that companies pay 5-10 times more to obtain a new client than to sell to an existing one. When a business can upsell to existing clients, it's opening up an easy and efficient revenue stream based on the needs of existing customers by steering them to the products and services they want.
2. Building strong relationships with customers
Companies that successfully build upselling campaigns aren't just making more money, they're actually strengthening long-term bonds with customers. People like to buy from trusted experts who look out for their best interests and upselling leverages that sentiment.
By knowing what customers want and offering upselling discounts on favorite products or services, companies forge better relationships with customers. They appreciate the special attention and keep coming back.
3. Optimize time spent marketing your products
Upselling boosts customer lifetime value (CLV). High CLV customers are at the top of the business revenue chain, well ahead of unprofitable, slightly profitable, and moderately profitable customers.
With a more robust CLV, businesses build stronger revenue streams without having to attract new customers, bolstering profit margins and giving them more financial resources to grow the company. Make no mistake, every company wants, or should want, highly profitable customers without making a major investment in acquiring them.
That's exactly what upselling does: it turns moderately profitable customers into highly profitable customers. And with little added effort, the business keeps those clients coming back again and again.
How to upsell a customer
Once convinced upselling is a sales strategy worth pursuing, how can companies launch and sustain a successful upselling campaign? Start on a brick-by-brick basis, with education as your primary platform. Then add execution, timing, and savvy marketing techniques, among other features, as you expand your upselling capabilities.
These tips can get you rolling.
1. Listen to what your customers are saying
Job one with any upselling campaign is to master customer priorities and fulfill those priorities on a regular basis. That means asking key questions like these, "What do my customers want to accomplish?" and, "What products and services best meet their needs?"
Knowing what your customers want on an ongoing basis will sustain a successful upselling initiative. To get a grip on customer priorities, use surveys, customer service feedback, and data-driven campaigns that study a customer's buying history and preferences. Then tailor your upselling campaign accordingly.
2. Frame your marketing and advertising efforts around customer preferences
Whether it's putting the products customers want upfront in-store displays or at the top of a company sales email, text, or web site page, make sure preferred products are highlighted visually in sales cycle advertising campaigns.
Remember, the idea with any upselling initiative is to incentivize customers to buy more of your products. Displaying those preferred products as prominently as possible, both in-store and online, makes that process easier to accomplish.
3. Don't push too hard
Sales professionals understand the risks involved in overly aggressive upselling tactics.
That means accepting the reality of customers saying "no" and not hounding them online with repeated emails, texts, and digital ad banners. Once a customer says "no," take a step back, and frame advertising campaigns around purchase options that allow clients to buy at a later date.
4. Offer a la carte purchase options
Customers like having control over their buying experiences. That's why building upselling campaigns that include a la carte options that enable clients to create their own purchasing packages are a good idea. Giving customers the ability to put their own personal stamp on a package purchase is smart business, as the digital age continues to create independent-minded consumers who like to customize their own buying experiences.
The takeaway in upselling to customers
Perhaps the best way for a business to maximize upselling is to treat it as a two-way street. The goal in doing so is to persuade customers that you'll provide ongoing value in exchange for their trust and loyalty.
It's all about reciprocal relationships.
Building trust and loyalty is a two-way street. The sooner companies understand those two attributes are the platforms that successful upselling campaigns are built on, the faster they'll see upselling become a major contributor to the company's bottom line.
We're firm believers in the Golden Rule, which is why editorial opinions are ours alone and have not been previously reviewed, approved, or endorsed by included advertisers. The Ascent does not cover all offers on the market. Editorial content from The Ascent is separate from The Motley Fool editorial content and is created by a different analyst team.
The Motley Fool has positions in and recommends Affirm Holdings, Inc. and Apple. The Motley Fool recommends the following options: long March 2023 $120 calls on Apple and short March 2023 $130 calls on Apple. The Motley Fool has a
disclosure policy
.