The Ultimate Video Marketing Guide: 7 Steps to Instantly Boost Engagement
Many or all of the products here are from our partners that pay us a commission. It's how we make money. But our editorial integrity ensures our experts' opinions aren't influenced by compensation. Terms may apply to offers listed on this page.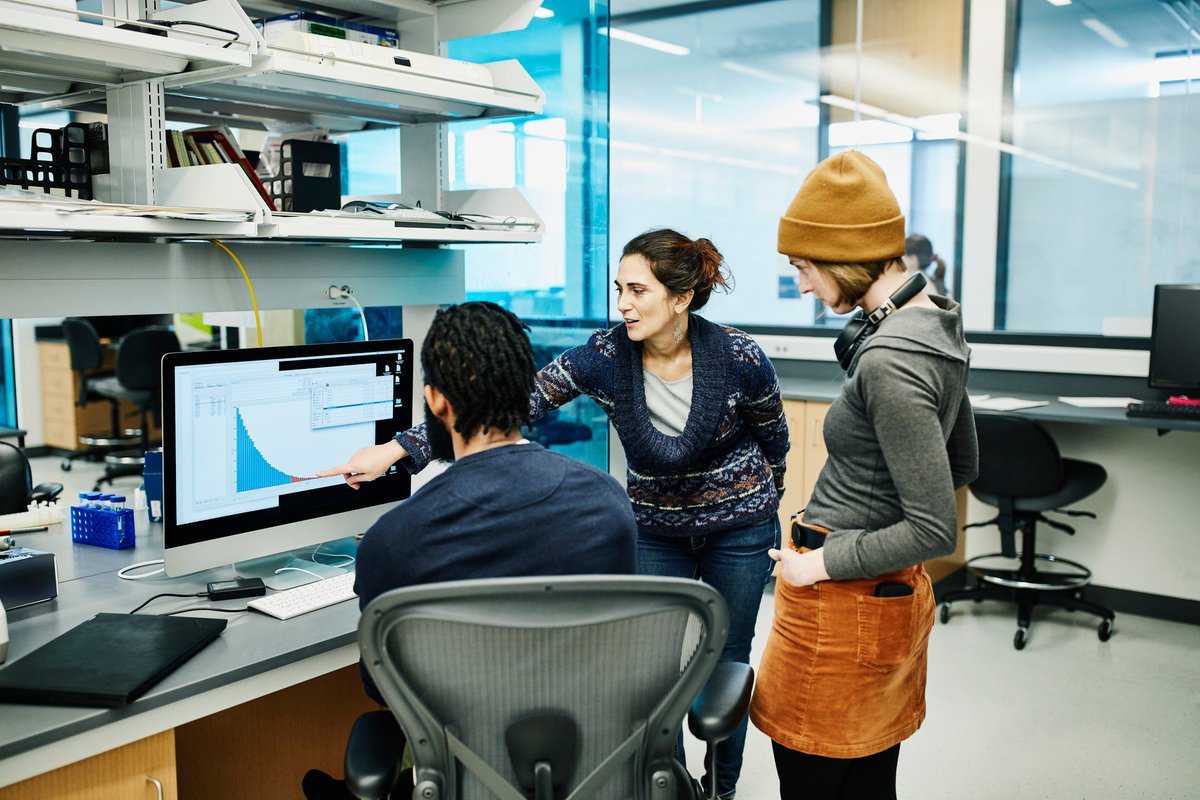 Video marketing is an important player in any marketing plan, but you should have a solid understanding of it and a strategic plan to implement.
Video production is a highly effective business promotion channel, but it is often overlooked for fear of it being intimidating or too much work.
But a video marketing strategy can be crucial to a successful communications strategy.
Did you know that 55% of people watch videos online every day and that consumers spend on average 2.6x as much time on a page with video compared to one without? That makes marketing videos one of the most conversion-friendly and efficient promotion tactics.
Overview: What is video marketing?
Using video to market your brand is a strategic move in which you use video content to promote your business or service. Just as you include social media, emails, digital advertising, etc., as part of your digital marketing strategy, video can be vital to your promotional plan.
Types of marketing videos
Not all content is equal, nor is it one note. When it comes to marketing with video, the types of video content you use can take many forms.
Behind the scenes
A behind-the-scenes video is a fun, informative way to bring customers into your brand and highlight brand transparency. You can document a look into company operations, a day in the life at the office, production manufacturing, etc.
Giving a virtual look behind the curtain is a fun and engaging way to generate interest and ramp up authenticity.
Educational
Informative videos are a great way to share important facts and messages about your brand in an engaging and approachable manner. They can take the form of webinar recordings, a simple "fireside chat" style, how-tos, and more.
Many people would rather watch a video than read through a data dump, and if the video has a casual vibe, it can attract more views.
Reviews or testimonials
People are more likely to buy from a brand that has proof of success with customers, so highlighting satisfied customer testimonials is a great digital marketing tactic to reel in potential new customers.
Interviews
Interviews can be a fun and informative part of a video marketing plan, as you can introduce partnerships and collaborations to your audience in an attention-holding manner.
Letting someone else speak about your brand not only spruces the content but also provides a little more authenticity as well.
Entertaining content
Not everything has to be purposeful! For community-building, not every piece of content has to be highly informative or promotional.
Videos that are more entertaining in nature (lifestyle shoots, exploration videos, etc.) can help consumers feel relaxed with your brand and more receptive to a call to action when they value the connection.
How to create a video marketing strategy for your business
You shouldn't just start throwing videos out into the marketing world without a plan. Take some time to develop a strategic plan for getting the most out of your video making efforts.
1. Set goals
As with any marketing plan, you should have quantifiable goals for your videos. You aren't just crafting content for the heck of it; you are specifically looking for increased brand awareness, traffic, conversions, etc.
You should be able to measure the success of your videos in accomplishing those end goals. When starting out, don't go crazy overboard with all kinds of goals: be selective and purposeful, so you can more easily track success and adjust plans.
Keep in mind where you want your videos to fall in the marketing funnel and be strategic about crafting content (and calls to action) that match.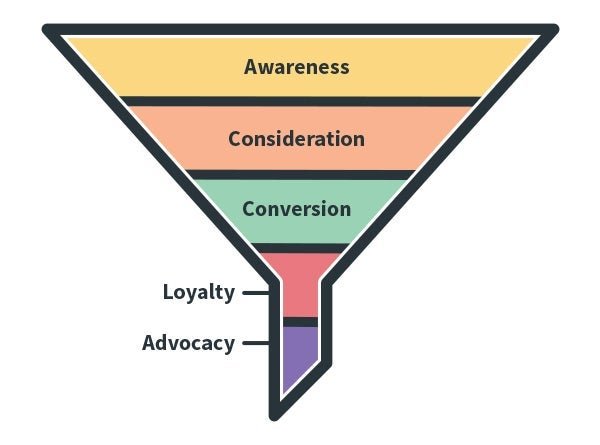 Many brands rely on videos in different ways: digital advertising, content building on social media, product pages, video for email marketing, etc. Figure out what areas you want to boost and focus on those to start.
2. Define your marketing statement
Knowing your audience and what you are going to say to them is key. Figuring out your target demographics ahead of time and defining a strong marketing message will allow you to craft more purposeful videos.
This also means deciding which of the above types of videos you will be producing. Be SEO smart with content and titles that will rank for keywords and are specific enough not to be overlooked.
3. Decide on platforms
Not all video platforms are the same, and video metrics vary between them. For example, Instagram and Facebook allow for multiple types of video uploads, whereas platforms like TikTok or Snapchat are single-format with one set of parameters.
If you are just starting out with video, it's best to focus your efforts on platforms where you already have a following, so you aren't cultivating an audience from scratch. Facebook and Instagram are great go-to's for video content, as you can also boost organic content into paid promotions, or transition into Facebook Business Manager for advertising with video.
If you are interested in creating a series, platforms like YouTube or Facebook are also great, as they let you curate videos into titled playlists, so related content is easily found.
4. Create timelines
Any good plan has a timeline with tasks and due dates. You should work backward from a preplanned launch and promotional date. Assign duties and deadlines from there, so you stay on track.
Keep in mind that scripting, editing, and other post-production tasks will likely take more time than the actual shooting, so don't schedule yourself short.
5. Plan content production and post-production
After you have your timeline, you can do the detailed work of planning out what production and post-production will look like. Keep in mind these essential components of production:
Sourcing and renting equipment
Writing and editing the script
Planning out the actual shooting dates
Scheduling the people who will be in the video
Identifying locations
Shooting the video
Editing
Ensuring you have proper licensing for any music or images you want to use
Final reviews and checks of the finished product
When shooting the video, you will likely need at least a full day or multiple days to account for various reshoots.
You should generously schedule post-production time, since editing and tweaking the video are some of the most tedious (and meticulous) parts of the task.
Post-production tasks include splicing scenes together, correcting lighting and focus, adding title cards and closed captions, editing sound, etc.
6. Schedule videos and plan distribution
After you have a finished production, you still need to upload your video to the appropriate platforms, strategically schedule its release, and plan promotions around its publication.
When uploading to YouTube, for example, be sure to craft a long, keyword-heavy description that includes links to calls to action to make the most of your content.
You can also (and should) make use of the keyword tagging feature since that is how your video will ping to rank for searches.
Be smart about your publication times and schedule video releases when you know they will get the most views. That also includes crafting a smart promotion plan, including mentions in your newsletter, website, and posting on social media.
7. Analyze data
Tracking analytics and analyzing the data is the last step of the video production strategy. Since these videos are meant to serve a marketing purpose, you should track their metrics on views, impressions, likes, comments, click-throughs to determine what content types and publishing times work best.
Video performance may vary from platform to platform. For example, you may find short unboxing videos posted around lunchtime do well on Instagram, whereas longer behind-the-scenes shoots posted in the evening perform best on YouTube.
Also, keep in mind that your older videos will likely be watched in addition to new ones, so be strategic with keywords and interlinking to previous content, since a video from a few years back can still be relevant.
Video marketing is an omnichannel treasure
Video content grabs prospects' (and past customers') attention, making it an invaluable marketing tool. As long as you are strategic and flexible, incorporating a video aspect into your marketing campaigns will likely bring you increased engagement and marketing success.
We're firm believers in the Golden Rule, which is why editorial opinions are ours alone and have not been previously reviewed, approved, or endorsed by included advertisers. The Ascent does not cover all offers on the market. Editorial content from The Ascent is separate from The Motley Fool editorial content and is created by a different analyst team.
Randi Zuckerberg, a former director of market development and spokeswoman for Facebook and sister to Meta Platforms CEO Mark Zuckerberg, is a member of The Motley Fool's board of directors. The Motley Fool has positions in and recommends Meta Platforms, Inc. The Motley Fool has a
disclosure policy
.