What You Need to Know About the SBA SOP
Many or all of the products here are from our partners that pay us a commission. It's how we make money. But our editorial integrity ensures our experts' opinions aren't influenced by compensation. Terms may apply to offers listed on this page.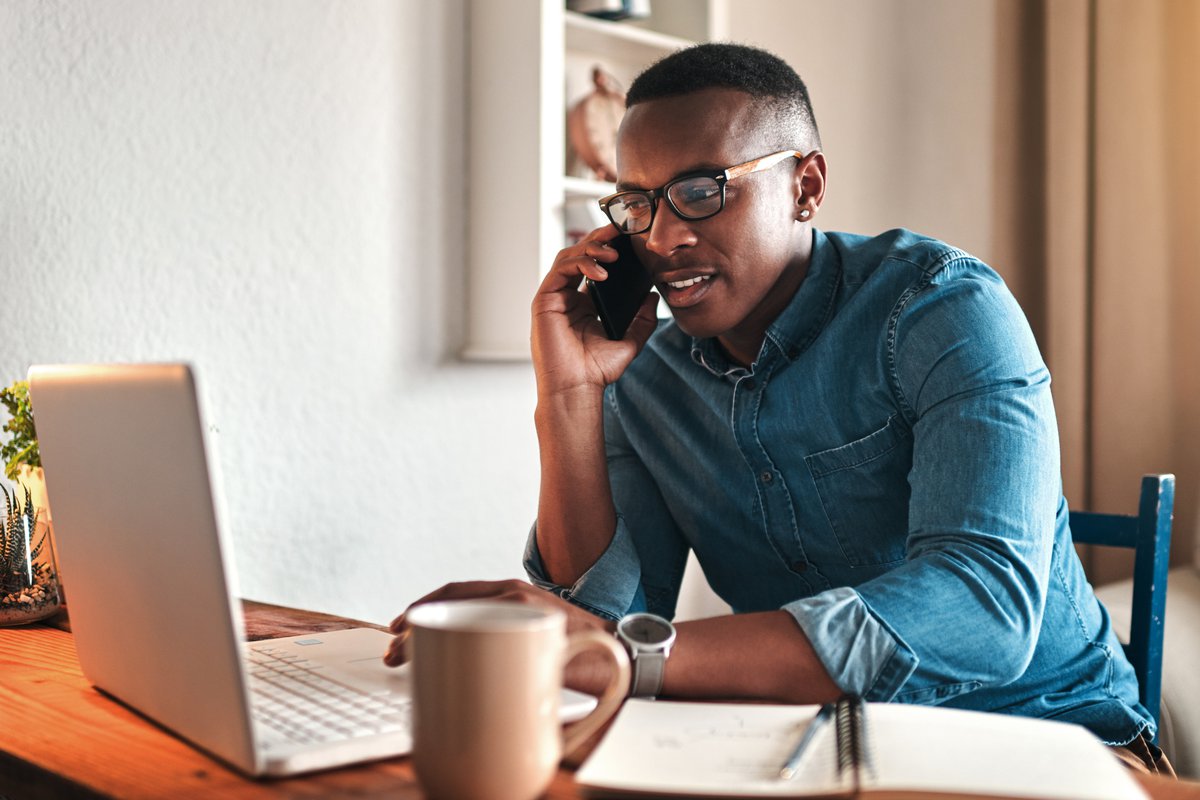 The SBA standard operating procedures dictate whether or not you'll be eligible for an SBA loan. Here's what you need to know.
On my third day of work underwriting U.S. Small Business Administration (SBA) loans, I was sent to a seminar on understanding the SBA SOP. About an hour or two in, the lecturer asked if anyone had any questions, and I confidently raised my hand and asked, "What does SOP mean?" I sometimes wake up in a cold sweat having just repeated that faux pas in a dream.
SOP, of course, stands for Standard Operating Procedures. The SBA SOP is the 350-plus page governing document that lenders use to underwrite and originate SBA loans.
The SBA is very strict about not allowing any loans to go to businesses that don't meet the various requirements in the SOP. Let's go over several questions you should consider before applying for an SBA loan.
Is your business small enough?
The SBA wants to make sure your business is actually small. Each industry has its own size standard, either based on the average of the past three years of revenue or on the current employee count.
When I was doing SBA loans, I had to create a formula to use with a massive spreadsheet to find the size standard. Today, the SBA has a fun tool on its website that you can go through.
If you don't pass this test, your company is likely ineligible. There's still an off-chance you can qualify for the secondary size standard or get an affiliate waived, so don't give up quite yet. Call your banker and see what they think. Just keep your expectations low.
Is your business eligible?
There are several ineligible business types. Let's go over each:
Lending: SBA loans are not meant for businesses that primarily engage in lending. There are some exclusions for pawn shops, mortgage servicing companies, and check cashing businesses, but only if less than 50% of their revenue comes from lending.
Passive: Passive businesses are usually real estate holding companies. You form the holding company, buy an apartment complex, and then lease it out. The exclusion here is for the EPC/OC relationship. You can form a real estate holding company, or Eligible Passive Company (EPC), that holds real estate and leases at least 51% of it to an Operating Company (OC), which you also own. The SBA requires that a lease be done from the EPC to the OC before the loan funds, and the term has to equal or exceed the loan term.
Foreign companies: These are ineligible if they're operating out of a foreign country or owned by undocumented non-US citizens. It is allowed to have operations in foreign countries, as long as the company is based in the U.S.
Multilevel sales: No pyramid schemes.
Gambling or speculation: The SBA only wants to lend to actual operating businesses so nothing that depends on chance.
Illegal or prurient: These two are self-explanatory.
Non-profit or religious: The loan has to be a for-profit business, and it can't promote any religion.
Discriminatory: The business can't exclude any groups as customers. The famous example of this is fitness clubs that only allow women.
Associates of poor character: Basically, if you have an owner who has committed a felony or previously ripped off the government, your business won't be eligible. If it's a felony that happened a long time ago, the SBA will review an application to get a loan anyway. You'll need to provide details of the crime and a letter explaining everything.
How much is your collateral worth?
There are collateral discount rates the bank must apply to the asset you're purchasing or existing assets that you want to use as collateral. The discount rates exist to make up for the increased risk of various assets.
If the asset's appraised value after the discount rate is applied isn't enough to support the loan amount, and the loan amount is more than $350,000, the bank will be required to seek additional collateral. This could mean taking a second lien on your house.
Do you have enough cash flow?
SBA Express loans do not have this requirement -- they just need to be scored by the SBA's algorithm.
All other loans must either have cash flow equal to 1.15 times total debt service or financial projections showing cash flow equal to 1 times total debt service in year two. Financial projections are typically only accepted if the loan is for a business acquisition or expansion or if the loan use can be directly tied to a new revenue source.
Earnings Before Interest, Taxes, Deprecation, and Amortization (EBITDA) is used as cash flow.
What is the credit available elsewhere clause?
Credit elsewhere is the bane of your banker's existence. Similar to the size standard, the SBA will only do loans to businesses that actually need them. That means if your business would qualify for the same loan conventionally, the bank isn't supposed to originate an SBA loan.
There are ways to get around this if the loan you would have to get conventionally has a balloon payment or a super short term. If you have a massive net worth and can get really good terms conventionally, you're probably better off doing a conventional loan anyway since it will be a lot cheaper.
Can you get a loan if you aren't a U.S. citizen?
The answer is yes, but it will take a while to make it happen. If your business has an owner with 51% or more who is not a U.S. citizen, the bank will be required to verify with the U.S. Citizenship and Immigration Services (USCIS) that the owner is either a legal permanent resident or otherwise authorized to be in the U.S. under a current visa.
This process is a huge PITA. I worked on a business acquisition loan where the business owner didn't have the requisite management experience, but his fiancee did.
So we had to classify her as a key employee and have her guarantee the loan while the other part of the process was verifying her citizenship. Gathering all the documents we needed took a few days, but the wait for USCIS to verify the other information was several weeks and almost killed the deal.
Be ready with any immigration documentation ahead of time if you aren't a naturalized citizen.
To SBA or not to SBA
The SBA offers a great service for a particular type of small business. This is usually one on the edge or growing fast and which otherwise wouldn't qualify for a loan. If that sounds like your business, it may be worth the pain to get an SBA loan done. If it isn't, keep your lending options open and only apply for an SBA loan if you know you'll be eligible.
We're firm believers in the Golden Rule, which is why editorial opinions are ours alone and have not been previously reviewed, approved, or endorsed by included advertisers. The Ascent does not cover all offers on the market. Editorial content from The Ascent is separate from The Motley Fool editorial content and is created by a different analyst team.
Citigroup is an advertising partner of The Ascent, a Motley Fool company.
Mike Price
has no position in any of the stocks mentioned. The Motley Fool has positions in and recommends Visa. The Motley Fool has a
disclosure policy
.