How to Leverage Brand Positioning For Your Small Business
Many or all of the products here are from our partners that pay us a commission. It's how we make money. But our editorial integrity ensures our experts' opinions aren't influenced by compensation. Terms may apply to offers listed on this page.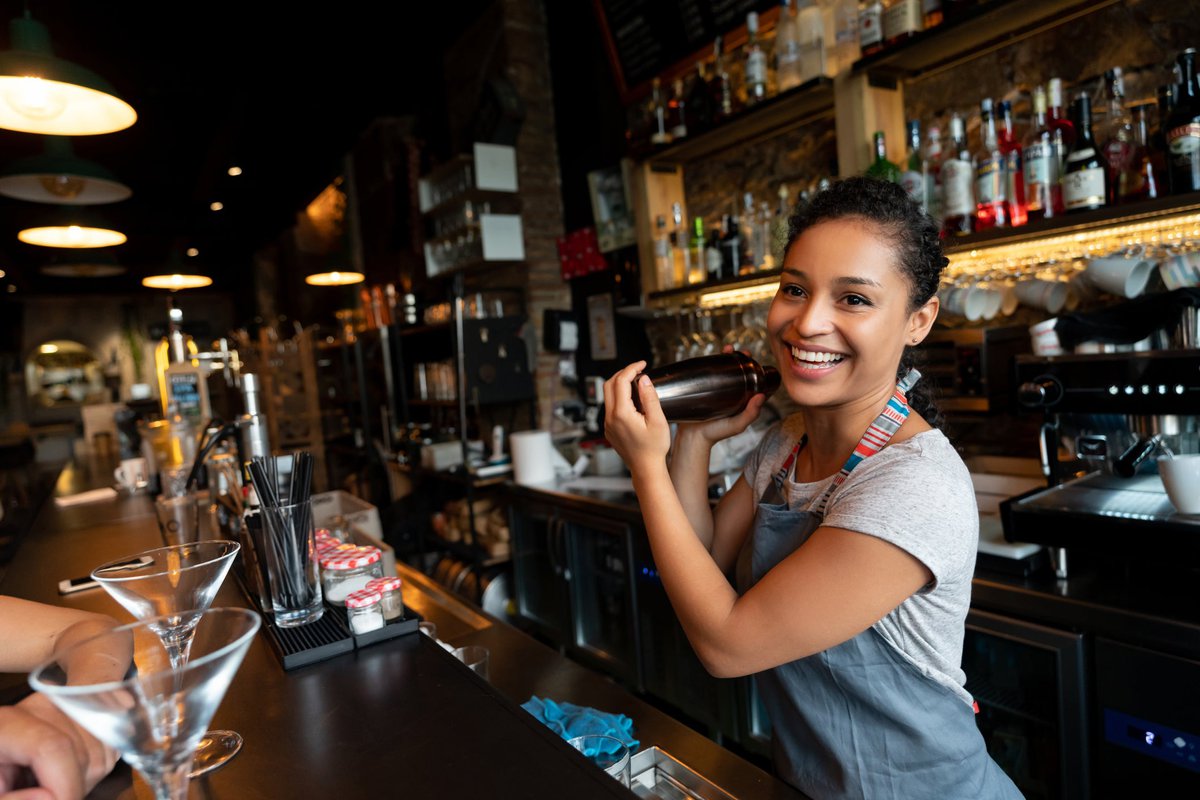 Brand positioning creates values, defines your target audience, and embody the brand of the company. Here are 3 examples of successful brand positioning strategies.
It's time to set your business apart. With brand positioning, be prepared to stand out in a sea of competitors and stay in peoples' minds.
Be the master of your branding domain with these brand positioning strategies.
What is brand positioning?
Essentially, brand positioning is the act and process of getting your brand noticed in the open market and in the minds of potential customers.
It is often also referred to as the slightly longer "brand positioning statement," but the theory stays the same: how is your brand going to distinguish itself, and how is it going to stick with customers?
There are different types of positioning strategies, so whichever one you choose needs to be used as your guideline to bring consistency to your messaging. This will help you get ahead of the competition.
In fact, according to Lucidpress, brands that retain consistent messaging and identity see a 33% increase in revenue. Plus, a strong brand position also leads to increased customer loyalty, higher brand recognition, and improved efficiencies for your own marketing.
Brand positioning should be created by you, the business owner, or your marketing head in conjunction with you and other business leaders. Incorporate it at the very start of your launch, or as the first step in rebranding the company.
It will determine the messaging, imagery, website marketing tactics, marketing collateral, even to some extent your offerings. Since all these pieces should align, it is an essential first step in organizing all your branding across marketing channels.
Brand positioning encompasses a lot: it is the big picture of advertising and the details of marketing, or if you like, the full marketing strategy, as well as the guiding tone throughout.
Elements of a brand positioning strategy
A good brand positioning strategy has to hit a couple of chords.
Though there is no magic "one size fits all" when it comes to any principles of marketing, there are key elements that make up a successful one.
Establish an emotional resonance -- the "why"
A popular TED talk on the "golden circle" by Simon Sinek in 2009 delves into the fact that consumers don't buy what you sell, they buy why you sell it.
The "what" is always easy to come up with, i.e., you sell baked goods or you offer consulting services, but why you entered into this business and why your vision matters is a harder, more intangible thing that needs to be sorted out to strike a chord with readers.
Let's say you sell security services. That's a natural "what." But when it comes to establishing an emotional connection with potential customers, the "why" needs to be baked into your vision.
Providing peace of mind for business owners is a core value of yours, and you believe in letting people control their chaos. Of the two, security services or controlling your chaos, the latter is more emotionally resonant and will make someone more likely to warm to your brand than a competitor who sticks with the matter-of-fact.
Create value
It is otherwise known as a reason to believe in you and your brand. Why does it matter that you are offering XYZ? What do your customers get out of interacting with your business?
You need to have some compelling evidence to deliver to your audience that you are different than the rest, that you're better, and that you're the right choice over the competition.
Include things like stats, case studies, testimonials, and comparisons in your brand positioning map. These things will not only help set you apart but prove why you are the superior choice.
It's important to draw your leads in with an idea and an ideal, but to really hook them, you need to give them something of substance if you want them to take you seriously.
A defined target audience
The hallmark of any good digital marketing strategy is making sure you know exactly who you are marketing to. Casting too wide a net leads to a muddled message and a lost opportunity to really home in on your best candidate to convert into a customer.
Who are you building your brand for? Identifying that clearly and using it to develop your positioning makes the strategy that much more streamlined and effective.
Embody the brand and tone of the company
Again, consistency is vital. So whatever brand marketing plan you have, you need to be sure to stick to it. Every piece of collateral you put out, everyone who speaks on behalf of your company, every email you send: everything becomes an ambassador for the brand, so it's essential to make sure they are all saying the same thing.
Examples of successful brand positioning strategies
When it comes to putting brand positioning into action, it's often a good idea to look to other successful brand positioning examples for inspiration.
1. Coca-Cola
If you're looking to stand out, here's a classic example of daring to be different and leaning into it. When it first launched, Coca-Cola positioned itself as something unique as a soda and a taste and emphasized its difference in flavor, all the while building up the hype and secrecy around its "mystery" spices.
As a result, Coca-Cola is now pretty much universally thought of as the "king" of soft drinks. The company also came up with a stellar new tagline: "Taste the Feeling," which really sets the tone for what it wants to achieve.
2. Tesla
Another company with a successful brand positioning strategy is Tesla. It has zeroed in on accentuating selling points over possible objections. Tesla positions itself as a fun brand while still offering a serious service, importantly setting itself up as the inevitable way of the future.
Tesla stands out from other standard electric vehicles by being higher quality and having a more extended range, as well as having a regular social and traditional media presence.
Tesla's downside is the fact that it's more expensive, and so pricing is never included in its branding. Leaving the pricing strategy out of the marketing equation lets the company focus on positioning its product as having superior quality and personality.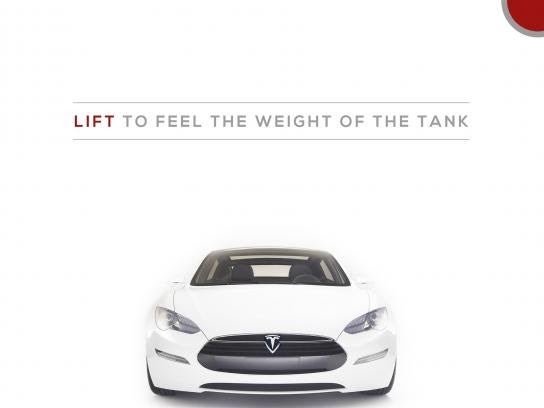 3. Apple
Apple taps into that "golden circle" TED Talk by keying in on the "why" with ease. It offers quality products that go beyond its computers. Apple positioned its whole schtick as if to say that, as an Apple customer, you are, by extension, also innovative and imaginative.
Apple's brand positioning relies heavily on the "why" and on the value and the emotional resonance, creating a community and a fanbase from its perceived desirable qualities.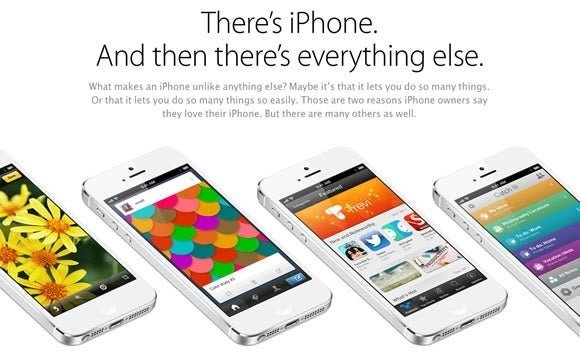 How to create a brand positioning strategy for your brand
When it's time to get your very own marketing and brand positioning strategy ready, there are a few steps you should follow.
While some of the work is subjective and depends on the particulars of your brand, there are certain non-negotiables that will set you up for success.
Step 1: Identify your target
Creating successful brand positioning can only be achieved with clarity: what is your goal, and who are you targeting?
Don't just think about what you are trying to sell, look at it from what consumers want to buy and zero in from there. This step does involve research: looking up stats, investigating focus groups, studying market trends, and more. It needs to be done to clarify your brand positioning.
Step 2: Educate yourself on your competitors
This time, you are not just researching what consumers want; you will be investigating how your competitors are positioned. You'll need to be thoroughly educated on them so you can, in turn, set yourself apart, as something different.
Keep your friends close, and your enemies closer is especially relevant in keeping tabs on the competition, their strengths, their weaknesses, and their niche positioning.
Step 3: SWOT analysis
It's not only your competitors' strengths and weaknesses that matter: how do yours stack up?
Conducting a SWOT analysis (strengths, weaknesses, opportunities, and threats) will help you narrow your best-selling points and where you should be showing up.
Strengths: What tools, such as CMS software or analytics tracking, are working well to generate leads? What are your biggest differentiators?
Weaknesses: Where is your lack of expertise? Where do you struggle? What do customers complain about?
Opportunities: What campaigns are working well and which could stand to work better? What is your market share looking like?
Threats: What worries you? Are there any changes on the horizon that could affect you?
Step 4: Lean into your selling points
Now that you've done a deep dive into your business and competitors, you should have a clear idea of what makes you stand out and what you do best. Really focus on where you shine and use that as your differentiator. A unique selling proposition will help your customers identify with you more quickly and remember your brand.
Step 5: Create that positioning statement or tagline
You know your strengths, your competition, and you've identified your strongest selling points. Now it's time to put that all together and create a positioning statement.
A tagline is a great first place to start, as it sets the tone for your customers and conveys a lot of intent with a little turn of phrase. A short tagline statement should encapsulate both your brand and the brand's promise.
Take a look at your buyer personas and match your business's benefits to consumer needs. Using that data, draft a tagline that is focused, direct, and engaging.
Step 6: Refine the identity and positioning
You now have a customer identity, a reason why you're in business, a knowledge of your strengths, and a guiding tagline.
From here, you simply need to refine your messaging to address and link back to those key points. Ensure your messaging encapsulates a solution to the struggles consumers are facing and go from there.
Create consistency by organizing all your research into a brand guide book, with brand colors, logos, marks, graphics, images, patterns, fonts, tone, wording, and your tagline and use it to design your brand collateral moving forward.
Brand positioning - your marketing's most important guide
There's a reason brand positioning is so important. Everyone, from restaurant marketing to selling products to advertising for freelancing, needs to tie back into a solution and a feeling of cohesion.
By educating yourself on the state of the market as well as your own strengths and weaknesses, you can create messaging that attracts your target market and outlasts the competition.
We're firm believers in the Golden Rule, which is why editorial opinions are ours alone and have not been previously reviewed, approved, or endorsed by included advertisers. The Ascent does not cover all offers on the market. Editorial content from The Ascent is separate from The Motley Fool editorial content and is created by a different analyst team.
The Motley Fool has positions in and recommends Apple and Tesla. The Motley Fool recommends the following options: long March 2023 $120 calls on Apple and short March 2023 $130 calls on Apple. The Motley Fool has a
disclosure policy
.