The 6 Best Church Website Builders for Your Congregation
Many or all of the products here are from our partners that pay us a commission. It's how we make money. But our editorial integrity ensures our experts' opinions aren't influenced by compensation. Terms may apply to offers listed on this page.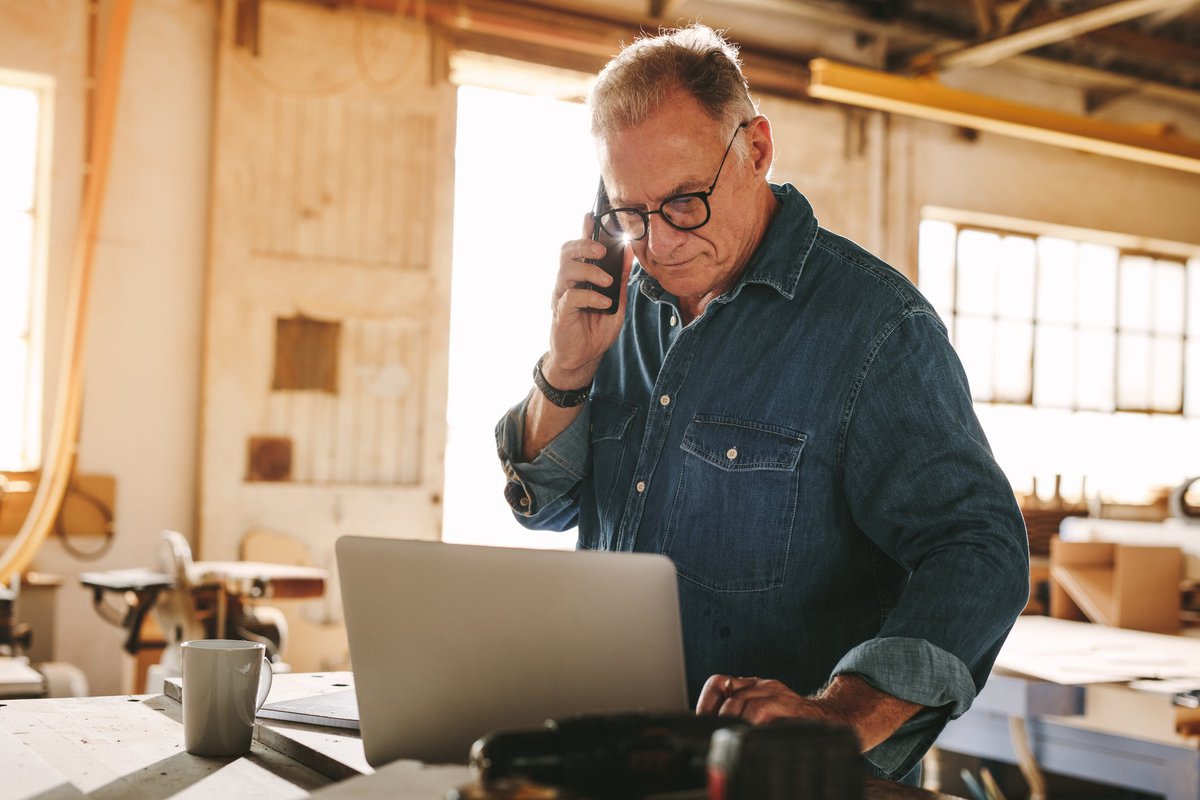 After the seventh day of rest is over, it's time to move on to your work week. And at the top of your to-do list, you need to build the perfect website for your church. Depending on your needs and your comfort level, there are a couple of platform options.
Whether you've got seven days, or 40 days and nights, there is an easy church website builder out there for you.
Here are the top church website builders:
Best for professional designs: Squarespace
Best for church-specific content: Sharefaith
Best for church-specific customer service: Ministry Designs
Best for overall ease of use: Wix
Best for efficiency: Church123
Best for serious flexibility: WordPress
What to look for in a great church website builder
Great church website development incorporates a few elements. Obviously, there are some non-negotiable expectations that need to be met.
1. Ease of use
The reality of the situation is that you are most likely not an expert coder. So building the site needs to be easy to do.
You don't have time and capacity to learn the intricacies of UX and backend coding, so you need an intuitive site builder. Whether it's drag-and-drop or well-organized, click-through sections, getting your site built shouldn't be your biggest headache.
2. Professional templates and designs
You want your site to look its best, so an array of sleek options at the ready is essential. Rather than having to design everything from scratch, a good web builder should have a library of pre-designed yet customizable templates for you to work from.
3. SSL
A Secure Sockets Layer, commonly known as SSL, is vital since it protects you and your website visitors. It encrypts information and keeps sensitive data safe -- think the confessional of the online world.
Our 6 picks for a church website builder
Taking all those characteristics into account, as well as some other features and needs, we can dive into our favorite six builders for church websites, keeping in mind what constitutes the best choice CMS.
1. Best for professional designs: Squarespace
It's not church-specific, but Squarespace is uniquely flexible to so many industries that it's easy to adapt it for your church's needs. It's a web builder that can be tailored for anyone and any sector, with a library of very sleekly designed templates that automatically give your site a professional look.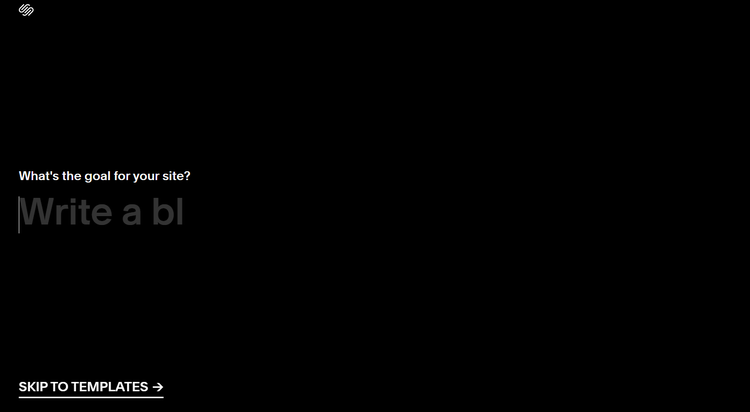 Squarespace is also effortless to use, so you don't need to know much about building a website before getting started. It's aimed at a variety of audiences but designed for someone coming in as a non-technical guru. Squarespace also provides a clean workspace. As you click into each section, you are not overwhelmed with distractions, so you can move at your own pace and focus on the task at hand.
It's not necessarily a drag-and-drop builder, but its instructions and sections are sequential. You click and save without fear of confusion or losing content.
Plus, it has an Unsplash and Getty Images integration to make image sourcing legal and easy.
2. Best for church-specific content: Sharefaith
Sharefaith is a Goliath. With multiple faith-based resources in one, website building and management is just one of its offerings, meaning you have access to a whole fleet of apps, media, and software. Sharefaith has a history of helping churches build sites, in fact over 8,000 websites have been built with this system.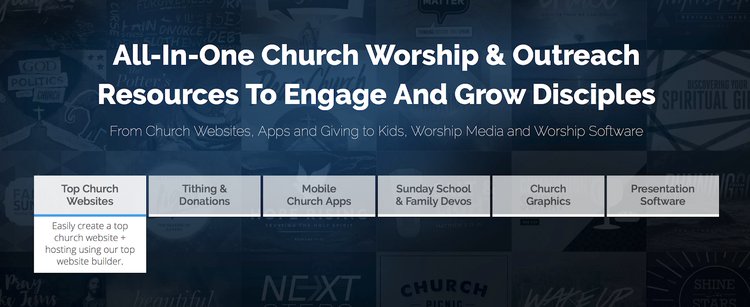 With an extensive media library, all available themes are prepped for churches, so you need only to pick your favorite. Each template is designed to look professional and graphically sleek and stylish. You also have built-in capabilities, such as the ability to upload files of your sermons and design via a drag-and-drop editor.
All this access comes at a bit of a higher price, about $88 per month for access to their suite of resources, including templates, hosting, a donations platform, a domain, and much more. It's not going to break the bank, but it is a lot more than other no-cost options or plans, hovering around $20/month.
3. Best for church-specific customer service: Ministry Designs
Not only is Ministry Designs set up to be easy to use, which makes it feel a bit heaven-sent, but it's also another fully drag-and-drop enabled option. You can know zero about coding and be just fine.
With Ministry Designs, you will never see any coding, so you can focus on building a good website and uploading relevant content, all effortlessly on your part. Ministry Designs has preloaded themes where you can choose the style that best reflects your parish.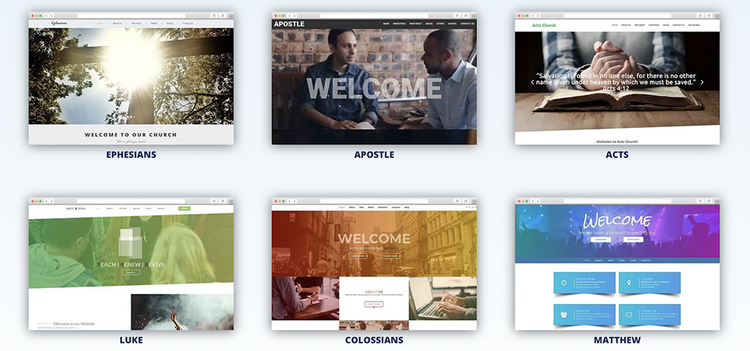 Another great feature is its unlimited file storage, which extends beyond just images and video, including audio integration to store and share sermons with ease.
Ministry Designs is uniquely designed for sharing with reminders and processes for managing monthly offerings and sending regular newsletters.
What really makes this website builder ideal for churches is that every member of the team has a background in church ministry, so they will understand your needs. It is a distinctly, church-tailored service.
Where Ministry Designs can be a bit off-putting, though, is in the pricing, as it is a little pricier than some options. With a $1,000 one-time upfront fee, the initial bill is a bit steep.
On top of that, you'll have an ongoing $20 monthly fee. The good news: you're not locked into a contract. If budget or an affordable church website is a significant concern, their pricing can be a big hurdle to overcome.
4. Best for overall ease of use: Wix
Though not all features are available as a free church website builder, the ubiquitous Wix does offer both free and affordable options.
One reason Wix is very popular, even though it is not explicitly for church websites, is because it is designed to work quite comfortably for just about any kind of site. Customization is intuitive and straightforward, and the ongoing maintenance is minimal.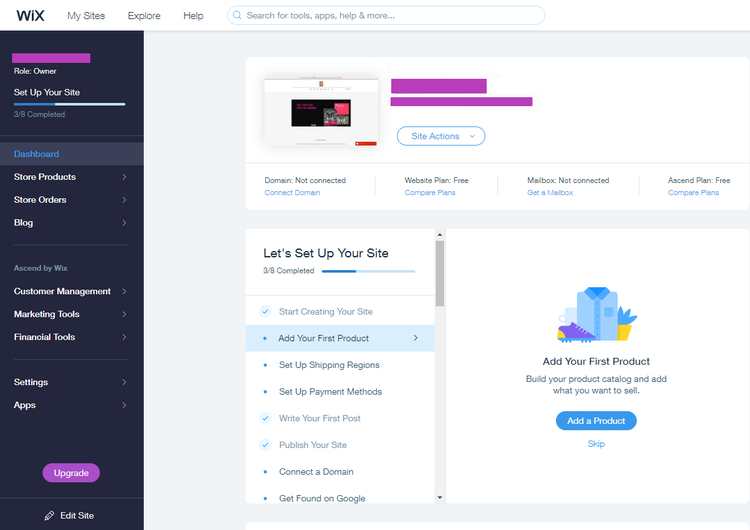 When you need to edit existing content, you can do so right on the page, so you can see how it will look in real-time and publish directly from the same page.
When it comes to designing your site itself, Wix can intuitively offer up themes and color choices that match best with your logo or a central image you upload. Building a site offers extensive drag-and-drop, too, which makes it that much easier to use.
Their dashboard, a highly popular feature, lets you access all parts of your site, frontend and backend alike. You can check out your traffic statistics, communicate with visitors, publish blogs, edit pages, and all from one, easy to understand hub.
5. Best for efficiency: Church123
Efficiency and simplicity are part of Church123's offer, making the building process a short, three-step process so you can launch your site immediately.
Step one is as straightforward as can be: you simply select one of their ready-made themes. They are designed to be compatible with various devices, browsers, web regulations, etc. The themes are optimized right out of the box, so you only need to browse and click.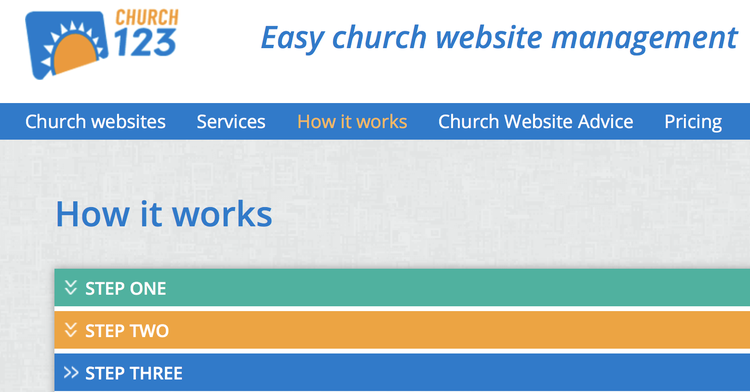 For step two, you get to play around with your selected theme and customize pages a bit to meet your needs. You can choose from multiple layouts within your chosen theme to make everything match.
One of the best parts of this builder is that there is no limit on pages or content: you can create as many pages and upload as much content as you need.
Step three involves more direct customization on each page, adding content as needed. You can type or copy/paste your content directly into the online editor, which is very similar to a word processor, so there's no learning curve.
And with those three steps done, you are ready to publish, making this a streamlined, efficient site builder.
6. Best for serious flexibility: WordPress
There are many reasons why WordPress is a behemoth in the website builder world: it's one of the first CMS options, it's open-source, and it's free to use. WordPress has evolved into a powerhouse that allows you to customize and build your site, however you need it. It also has a reputation for being easy to learn and easy to use.
Though it's not inherently church-specific, it boasts over 50,000 optional plug-ins, which means you are sure to find some parish-friendly additions to set you on the path to success.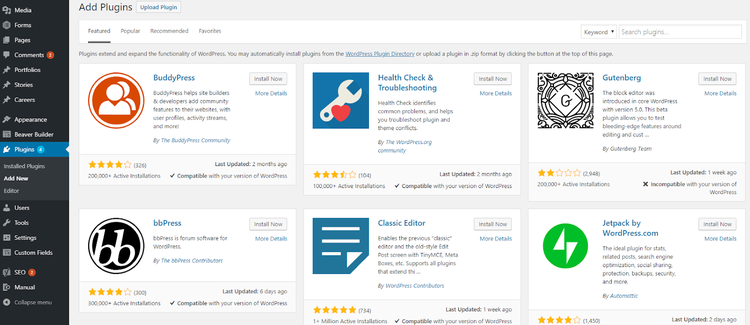 Aside from add-ons of Biblical proportions, WordPress lets you have a whole slew of users with varying permission levels. Plus, when it comes to building and publishing content, it couldn't be easier.
Pages are set up like word processing software and the media management tool makes it not only a breeze to store images and video, but super simple to upload: you simply drag and drop into the pop-up editor.
WordPress offers a lot of flex and ease of use, which makes it a perennial favorite for a reason and an excellent choice to create church websites.
Building your best parish, brick by digital brick
Depending on your devotional needs, there are several options in the web builder world to create your perfect site. With efficiency, ease of use, and essential features, whatever your budget or comfort level, there is a builder for you.
We're firm believers in the Golden Rule, which is why editorial opinions are ours alone and have not been previously reviewed, approved, or endorsed by included advertisers. The Ascent does not cover all offers on the market. Editorial content from The Ascent is separate from The Motley Fool editorial content and is created by a different analyst team.