6 Event Marketing Strategies to Promote Your Next Event
Many or all of the products here are from our partners that pay us a commission. It's how we make money. But our editorial integrity ensures our experts' opinions aren't influenced by compensation. Terms may apply to offers listed on this page.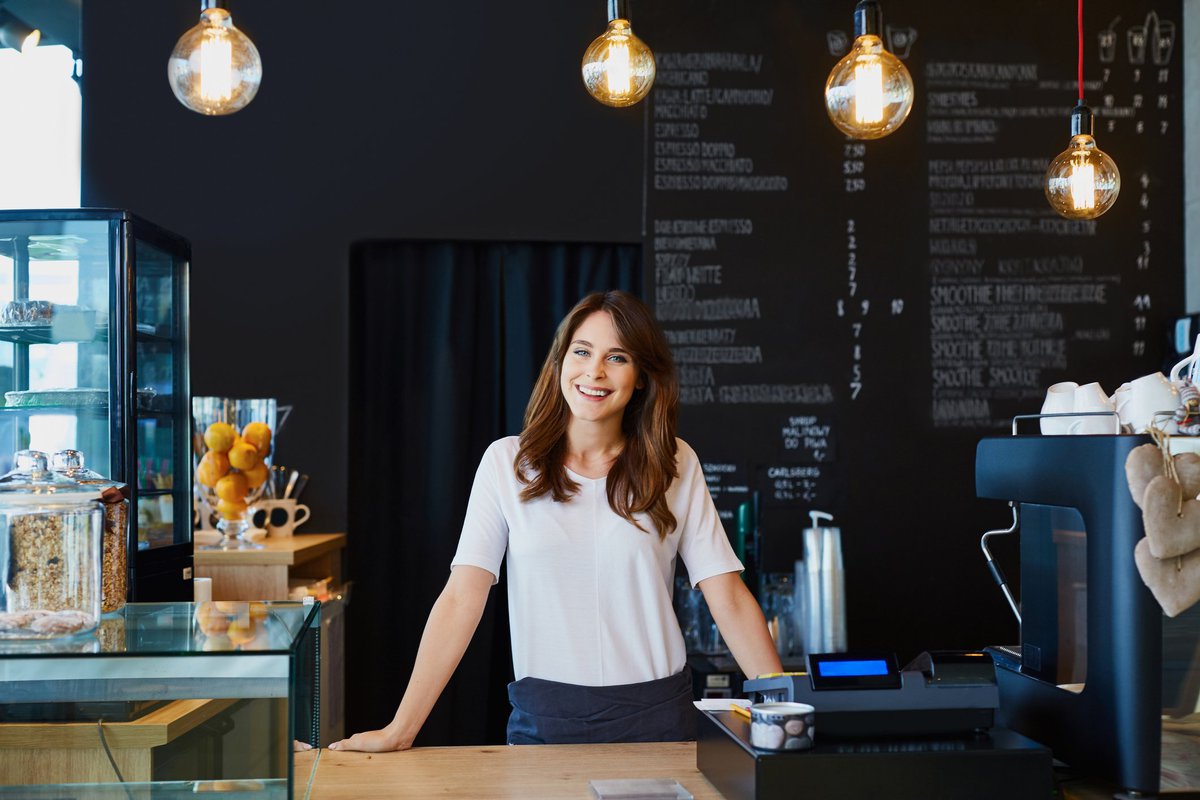 What is event marketing? Simply put, event marketing is the act of promoting an online or in-person event that occurs at a specific time. It's standard practice for everything from conferences to trade shows to webinars.
For small businesses, a successful event can boost sales, build brand awareness, and help fuel growth. However, if not enough people are aware of your event, none of that can happen. In this piece, we'll dive into some important considerations for event marketing as well as six specific tips for making the most of this strategy.
What to consider when marketing your event
What makes event marketing unique are the logistics of getting the right people to the right place at the right time. In order to effectively market your event, you need to frame your decisions with that in mind.
Let's take a closer look at three important considerations when marketing an event.
1. Why is the event useful for attendees?
Just like with any other aspect of your business, you need to keep the value proposition in mind. Time is valuable. Ask yourself: From your attendees' perspective, what will they gain from attending this event?
For example, maybe they'll learn something, or maybe it will be an excellent networking opportunity. It's your job to quantify exactly what that is to them.
From there, you need to ask if what they will gain is worth the time, travel, and planning it will take to get to the event. If it's not, you need to revise your plan.
2. Is the location right for the event?
All else being equal, a venue can make or break an event. If parking is a nightmare, or it takes most of your attendees hours to get there, turnout may be low. Additionally, if a venue has a bad reputation, it may be a non-starter for some of your invitees.
Alternatively, if a venue offers poor service or bad food, that may overshadow your messaging and reduce your event's effectiveness.
Of course, the reverse also holds true. The right venue can make events more convenient and enjoyable, resulting in a better overall guest experience.
3. Is the event occurring at the right time?
Time of day and time of year matter a lot when it comes to turnout. Taking this to the extreme for the purpose of conceptualization: Turnout for a dinnertime event on Thanksgiving in the U.S. will likely be very low.
Of course, setting the right date and time for your event is a little more complicated than simply avoiding major holidays. To help ensure your timing is right, ask these questions:
Will your guests be able to take off work to attend? If not, an evening or weekend may be better than the middle of a business day.
What other events are occurring in the area with a similar target audience? This is a double-edged sword. Competing with another event may reduce turnout, but timing things so attendees can conveniently go to both can increase attendance.
How much advance notice do your guests need? If they'll be traveling far or taking time off work, this will probably be at least several weeks.
When are viable venues available? Chances are that the ideal time for you is also an ideal time for others. Make sure to lock in a venue as well as a date.
Marketing strategies you can use to promote your next event
Now that we understand the basics of event marketing, we can explore specific strategies you can use for your next event. Some of these tips, such as those involving email and social media, will flow naturally out of a broader marketing strategy.
Others may be uncharted territory for a small business just getting into event marketing. In both cases, when implemented effectively, these strategies can be a big difference-maker for your next event.
1. Find the right venue
Location is vital to the success of your event. If it's too hard to get to, there's no parking, or the venue you choose has a bad reputation, turnout may be poor. In some cases, such as trade shows or job fairs, this takes care of itself. The organization hosting the event handles location and logistics.
However, if you're hosting the event yourself, finding the right location is a must. In addition to size and budget, you'll need to think about services such as food, drinks, security, and valet as well as amenities such as seating, air conditioning, washrooms, and presentation hardware.
Tips for finding the right venue:
To actually find the right venue, you need to ask yourself a few questions. For starters:
How far are your guests willing to travel?
How long will your event last?
How much parking is available?
Should you encourage public transportation?
Does the venue match the look and feel you want for your event?
What services do you need to provide?
As you begin to answer these questions, you'll get a clearer idea of what venues are viable locations for your next event.
Keep it simple: As a small business owner, it can be easy to get overwhelmed with all of the details surrounding an event. Fortunately, venues such as hotels and banquet halls can take care of a lot for you. Where possible, look to partner with a reputable venue that can handle the logistics while you focus on the event itself.
"Online" can be the right venue: In-person events definitely have an impact online events can't match. However, that doesn't mean you should overlook online webinars and presentations completely. Webinar marketing is popular for a reason. An online event can be an excellent way to create a low-budget and convenient (for you and your attendees) event. As a bonus, recording a webinar or online training session gives you a digital asset you can reuse across different marketing channels.
2. Create an event website
If you've been searching for event marketing examples, you may have noticed many events have their own website. For example, many event marketers use websites for conference marketing and trade shows.
If you're planning a large event, following suit and creating an event website can have a lot of value. Your event website should serve as a central hub for your event. That means a good event website will provide potential guests with all relevant information and a way to sign up, give you a platform to publish content around your event, and match your brand image.
As a corollary benefit, you may even be able to use the RSVP section of your site to help build your email list.
Tips for creating an event website:
As with finding a venue, building a website can be overwhelming if you don't know where to start. Fortunately, there are ways to simplify the process. You can outsource the technical side of things to an IT pro, or with the ease of use of today's content management systems, taking the DIY (do-it-yourself) approach is not only affordable, it can be simple, too.
For example, Wix is a low-cost content management system that makes it easy for non-technical users to build a website. Wix even has several templates with event themes to help you get started.
Whichever path you take to build your event website, here are three tips to help you along the way:
Make it easy to RSVP: Getting attendees to RSVP beforehand helps you get a better feel for what turnout will be. Additionally, an RSVP means the guests make a commitment to show up, which likely increases their chances of actually showing up on the day of the event. Make sure your site provides a highly visible and convenient way for your guests to RSVP.
Provide all of the information about your event: Think about the things you want to know before you attend an event: address, date, time, parking, food, nearby public transport, food, etc. Make sure your visitors don't have a hard time finding all of that information about your event on your website.
Use images: Text is great, but pictures -- especially pictures of past events or attractions at the upcoming event -- can go a long way toward helping your site visitors understand what to expect. Use relevant and brand-consistent images across your website to help make it more engaging.
3. Leverage your email list
We've touched on the importance of a quality email list in our overview of digital marketing tips. Event promotion is a great example of why an email list can be so important.
As a small business, building awareness of an event can be an uphill battle. If you invested the time upfront, an email list provides you with a great starting point to get your message out to an interested audience. Think of it this way: You already have a guest list; now you just need to send out your digital invitations.
Of course, manually sending emails to anything more than a few contacts can be tedious.
Whether you already have an email list or are just beginning to build one, email marketing software simplifies the process of list management and campaign creation. It doesn't have to break the bank, either. For example, Zoho Campaigns offers a free tier that allows for up to 2,000 subscribers and 12,000 total emails per month.
Tips for leveraging your email list:
Email marketing best practices, such as segmenting your email list, personalizing content, and tracking campaign performance, can go a long way to help almost any email campaign. This holds true for event promotion campaigns as well. Here are a few tips to help you get started:
Create an effective and targeted email blast: For an email campaign to be effective, it needs to catch peoples' attention and provide relevant content. Creating a targeted email blast around your campaign is a great way to do this.
Use a call-to-action to RSVP: When you're marketing events, RSVPs mean a lot. They help with projecting turnout and getting a commitment from your potential guests. As a result, it makes sense to provide a compelling reason, and a way, for attendees to RSVP directly from your email campaigns.
4. Create a press release
Small businesses often overlook press releases; they can seem like more of a large enterprise event promotion idea.
However, press releases can add legitimacy to an event and build awareness with an audience you may not have otherwise reached. Getting a press release with links to your website picked up by a major news site can also have a great impact in terms of search engine optimization (SEO).
Tips for creating a press release:
It's important to be realistic when it comes to press releases. A webinar usually doesn't warrant a press release, but a conference might. You'll need to make sure your event is legitimately newsworthy, and target media outlines -- online or in print -- where it fits. If you already know how to make an email newsletter, including your press release in it makes sense. Additionally, posting the release on your own website is often a no-brainer, but what else can you do? Here are three tips:
Use the right outlets: There are a number of PR sites that will gladly take your money to publish your press release. Don't blindly buy postings on sites. Define your goals, do your research, and only partner with reputable platforms.
Write it like a professional press release: Press releases have a professional tone and generally use the third person. Keep this in mind when writing your release, and avoid making it a casual blog post or over-the-top advertisement. Also, be sure your release includes valid contact information in case a reader wants to follow up with you.
Use relevant anchor text: Anchor text, or hyperlinked text, back to your website can provide readers with relevant information and boost your SEO.
5. Promote on social media
Events are all all about engaging your audience, and social media is a great platform for doing just that leading up to an event. Sharing interesting content related to your event, particularly user-generated content, is a great way to build buzz around an event.
Further, hashtags specific to your event make it easy for your followers to stay up to date with the latest news.
There's no one-size-fits all social media strategy, so you need to be sure to target your efforts toward your audience.
Fortunately, there tends to be a large overlap between the target audience for an event and the business throwing it, so if you have an existing social media marketing program, getting started with event promotion should be straightforward.
Tips for promoting on social media:
Depending on the platforms your users participate on, there are plenty of specific features you can use to promote your event. For example, Facebook Events, particularly when integrated with Eventbrite invitations, make it easy to organize events and even sell tickets. Snapchat geofilters can be a great way to create shareable, brand-related photo opportunities for your attendees.
Whatever social media platforms you use, here are three tips to help keep your efforts on track:
Make it easy to find the who, what, when, and where: Your followers should be able to quickly find all of the high-level details about your event on social media. Make sure to have the date, location, details, and speaker/presenter list for your event in conspicuous locations across all of your accounts.
Promote user-generated content: If you've thrown a successful event before and users have posted about it, or they're excited about your upcoming event, lean into that and reshare the content. It's a great way to help boost organic excitement around your event.
Stay engaged: This one is simple, but too many businesses overlook it. Don't post and disappear. Stay engaged with your followers, respond to comments and questions, and hop in on other threads relevant to your event.
6. Incentivize attendance
Ideally, the value proposition of your event alone should be enough to compel people to attend. Of course, sometimes an additional nudge is required. Promotional giveaways, raffles, and discounts can provide the extra incentive required to get an on-the-fence attendee to make the trip.
Depending on the theme of your event, you can even get creative and gamify giveaways. For example, if your event is a training of some sort, a trivia contest with an interesting prize becomes a win-win. It helps you get more people in the door and gives your guests an additional reason to retain the information you covered.
Tips for incentivizing attendance:
It's important to strike a balance when offering something in return for attendance. Make the giveaway nice enough to be compelling, but remember that the focus should be the event. You don't want to create an environment where attendees are only there for the prizes. The textbook example of this would be a time-share sales pitch where people attend expecting a free vacation if they stick around. To avoid creating a similar situation, make sure to offer incentives that compliment rather than distract from your core message.
Here are two ideas to help you get started:
Offer discounts: If most of your attendees are existing or potential customers, a discount is a useful and relevant way to incentivize attendance.
Give away products related to your brand: Branded swag be a great way to offer guests a little something that is brand-relevant and doesn't distract from your core message too much.
Final thoughts: Use the momentum from your event
Hopefully you're able to implement some of these strategies to successfully market your next event. However, keep in mind that it doesn't stop there. You'll want to take stock of what you did well and what you can improve on next time.
You should also now have some prospects to follow up with or new business to close. Additionally, you may also have some new content, such as videos, testimonials, and pictures, to share across social media and on your website.
Don't let the momentum stop at the event. Lean into it, and grow your business further!
We're firm believers in the Golden Rule, which is why editorial opinions are ours alone and have not been previously reviewed, approved, or endorsed by included advertisers. The Ascent does not cover all offers on the market. Editorial content from The Ascent is separate from The Motley Fool editorial content and is created by a different analyst team.
Randi Zuckerberg, a former director of market development and spokeswoman for Facebook and sister to Meta Platforms CEO Mark Zuckerberg, is a member of The Motley Fool's board of directors. The Motley Fool has positions in and recommends Meta Platforms, Inc. The Motley Fool has a
disclosure policy
.