How to Create a Free Landing Page for Your Site
by Rose Wheeler | Updated Aug. 5, 2022 - First published on May 18, 2022
Many or all of the products here are from our partners that pay us a commission. It's how we make money. But our editorial integrity ensures our experts' opinions aren't influenced by compensation. Terms may apply to offers listed on this page.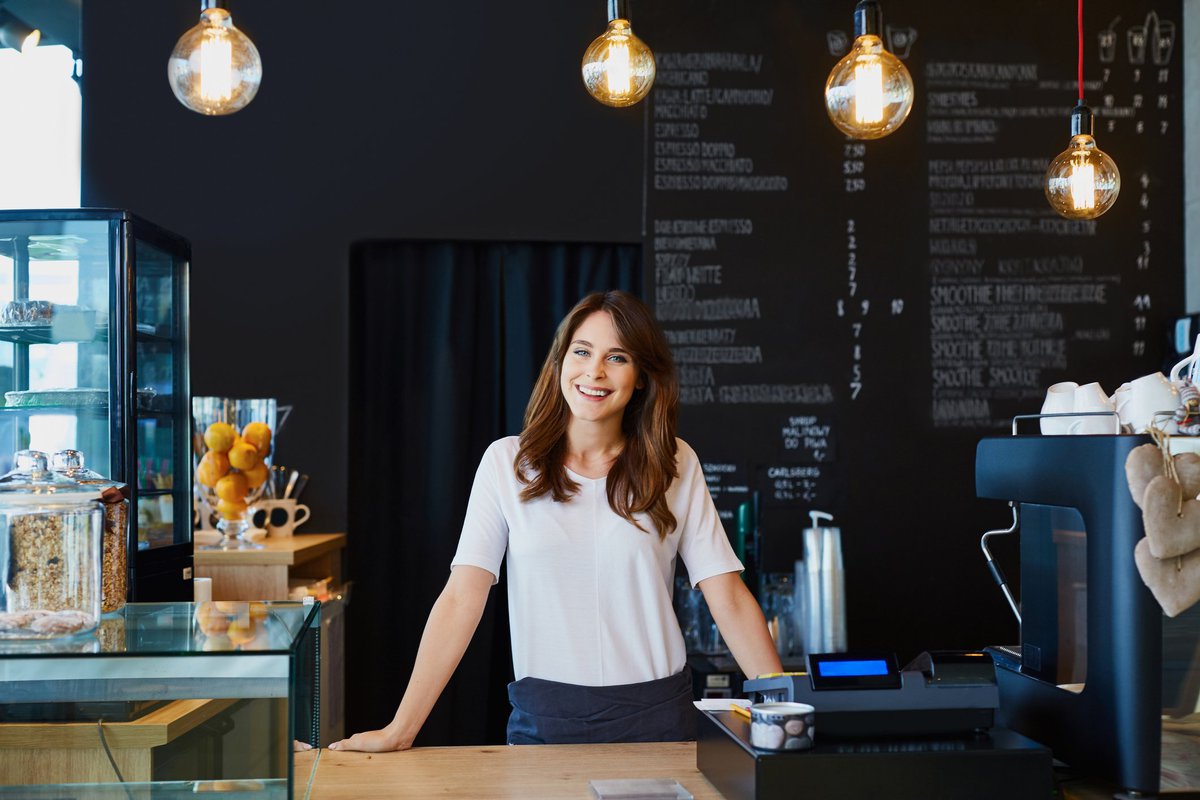 One of the most powerful tools in your website marketing arsenal is the landing page. Here are some quick steps to creating a free one.
Landing pages are a key component of inbound marketing and drive visitors toward conversion and into your funnel by encouraging click-throughs.
Landing pages can be used for a multitude of calls to action, whether it is making a purchase or signing up for a newsletter. They are a big part overall of website marketing, as their sole purpose is capturing leads.
Remember, a good landing page is a simple add-on and not a full website. Landing pages are highly specific and targeted, with an end goal of getting visitors to click through and take action.
Whether you are designing one as part of an existing system or using a free landing page builder for a new campaign, the steps generally remain the same.
Here are 7 steps to create your first landing page:
Define your goal
Give your landing page a header
Target keywords
Edit your content and add images
Create a CTA
Link to an ad or page
Make sure buttons are working before launching
How to create a landing page for free
It may sound like a lot, but it is actually pretty simple to create a landing page when you follow these steps. As far as building sites and components go, this can be relatively painless. You are only making one page and not creating a full website.
Step 1: Defining your goal
Before you can grab those leads, you need to figure out your end goal for them. Are you getting them to sign up for your business website's newsletter? Do you want them to purchase an item? Having a clear end goal in mind will determine your entire build and keep it clean and focused.
Tips for defining your goal
When defining a goal, it's best to keep in mind a few key concepts.
Plan your CTA: If you are feeling stuck on what your call to action (CTA) should be, consider a few tried and true ones such as filling out a survey, downloading a coupon, registering for a webinar, or signing up for a mailing list.
Have your endgame prepped: Before you build your landing page around your goal, be sure you have your content prepped. For example, if you want leads to download an e-book, make sure that its content is written before you even start the landing page, as it will delay your landing page launch.
Step 2: Write a catchy headline
By nature, most people are skimmers, meaning they will quickly read the headline more often than diving into the content. Your headline is the title to your page and is what people will see first, setting the tone and expectations for your piece, even hinting at what your CTA might be.
Tips for writing a catchy headline
There are a couple of schools of thought around headlines.
Keep it snappy: A long or complicated headline discourages people. You want to grab attention and capture action quickly.
Use strong words: You only have a few characters to get your point across, so don't waste them on fluff.
Step 3: Target keywords
Your landing page is still going to register on search engines, so, just as SEO is a part of your regular marketing analytics and planning, let it be with your landing pages as well.
This step can be a bit time consuming, but you will want your landing pages to rank on search engines and attract the right audience with your brand positioning. Focusing on specific terms will attract more of the exact audience you want.
Tips for targeting keywords
Keyword ranking and SEO is an art and a science, so consider these tips.
Long vs. short keywords: Long-tail keywords tend to have a higher conversion rate than short keywords, since they are more specific.
Start with a list: Begin by listing all terms and phrases you can think of that are relevant to your page, and then narrow down from broader ones to more specific options.
Step 4: Edit your content and add images
What good is a landing page without the right words? And, as any good digital marketer knows, it's often all about the visuals, too.
Landing page templates are typically just like regular page editors, meaning you can drop in a text module and type away, or upload your media from an existing library.
This is the time to make your content about getting traffic to your website and make it easy for visitors to take action on your landing page.
Tips for editing your content and adding images
Produce snappy landing page content by keeping these things in mind.
Don't neglect the background: Your landing page is usually going to be more sparse on words, so part of your image plan should include something for the background that is eye-catching and pops, but does not overwhelm the content on the page.
More visuals, less text: Set a featured image or video as the page's focus and keep the writing to a minimum: tell the audience what they will be signing up for or purchasing and let the headline, visuals, and CTA fields do most of the work.
Step 5: Create a CTA
A CTA is the desired result of your landing page, encouraging visitors to do something to complete the journey, be it giving their email for your newsletter, purchasing a product, etc. The entire point of a landing page is to highlight your CTA and capture new leads.
Tips for creating a CTA
There is a bit of an art and a science to a call to action.
Keep it simple: Remember, your landing page is specific, so there should only be one CTA available. Give your reader multiple choices, and you decrease all chances of conversion.
Make the CTA the point of interest: Don't hide your CTA. Make the submit button big, make the fields to fill out noticeable. Landing pages are not the place for the soft sell.
Step 6: Link to an ad and activate tracking
Landing pages are, again, highly targeted, and they don't exist on their own. They have a purpose to accomplish.
Make sure the landing page is embedded in either an ad or on a page on your website, so your visitors are directed to that page, rather than a more general part of your site.
You will also want to track the success of your landing page, so make sure you activate tracking and analytics.
Tips for linking to your ad and activating tracking
There are some best practices for linking and tracking a landing page.
You can link more than once: Some landing pages will be specific to just a certain ad such as a promotion or a keyword-based paid ad, while others may be used in multiple places such as for content upgrades that can be shared at the bottom of blogs, emails, and website pages.
Track multiple variables: Sure, the biggest KPI is completion of CTA, but it is also essential to keep track of things like number of page visitors and length of stay so you can have a clear picture of your conversion rates and what worked and what didn't.
Step 7: Make sure buttons are working before launching
Just like with regular website management, the key step before publishing is a final check to make sure links and buttons are working. You will want to be sure your submission buttons work, your fillable fields are accurate, and your loading time is quick to engage with guests.
Tips for making sure buttons are working before launching
Before you finally click publish, keep one last eye out for optimization.
Test and refine: Since landing pages are relatively straightforward to make, you should spend some time A/B testing to improve your landing page.
Check all tags: Before that final "publish," be sure you have meta tags, header tags, etc., all filled out.
The best CMS software to build a landing page
Creating landing pages is easy and is an included feature when using any of these top CMS software packages.
Many of these are often used as a free landing page builder by those aiming to make the best portfolio websites, grab e-commerce customers, capture an audience for a blogging platform, and much more.
1. Wix
Wix is a top-rated website builder that allows for simple editing and customization of both regular pages and landing pages. From your dashboard, you can start a new landing page right within the system and keep it customized to match your main site theme.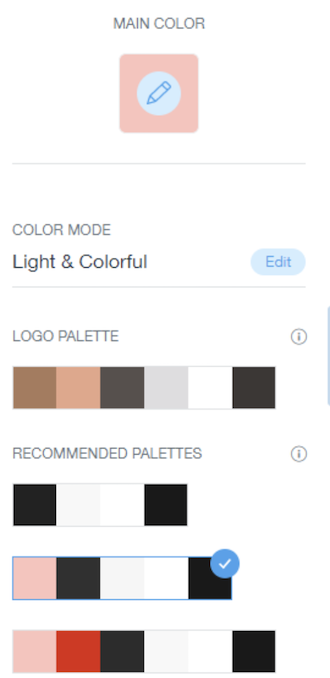 2. WordPress CMS
Another popular option, WordPress, has over 50,000 plug-ins, many of which are landing page builders. These are often free add-ons that work as a simple extension to your site.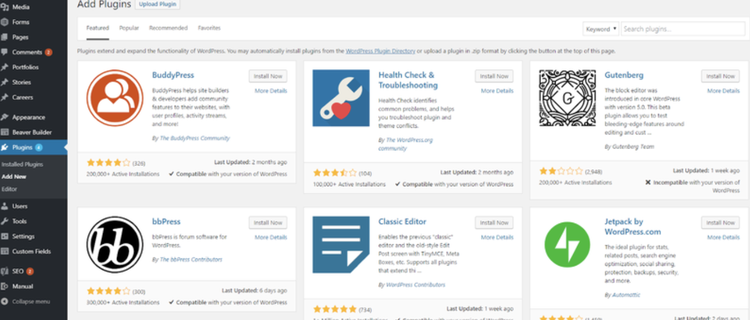 3. HubSpot CMS
Designed to be an easy-to-use builder and editor, HubSpot CMS has landing page software built in via its Publish software. They offer various levels of templates, from simple editable ones to more customizable wireframes.
And your central hub is set up to link and track all aspects, including landing page analytics and related ads, making this an efficient setup.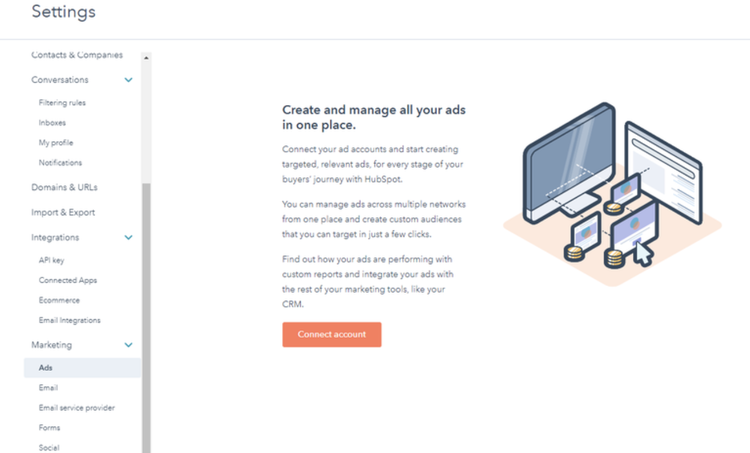 Landing pages are your friends
When it comes time to grab some conversions via a strong CTA, a good landing page goes a long way. These simple, one page setups are focused and not too heavy on content, but still require the right amount of thought. Following this simple guide, though, you should be set up for success, step by step.
We're firm believers in the Golden Rule, which is why editorial opinions are ours alone and have not been previously reviewed, approved, or endorsed by included advertisers. The Ascent does not cover all offers on the market. Editorial content from The Ascent is separate from The Motley Fool editorial content and is created by a different analyst team.
The Motley Fool has positions in and recommends Target. The Motley Fool has a
disclosure policy
.