The Top 8 Alternatives to WordPress CMS
Many or all of the products here are from our partners that pay us a commission. It's how we make money. But our editorial integrity ensures our experts' opinions aren't influenced by compensation. Terms may apply to offers listed on this page.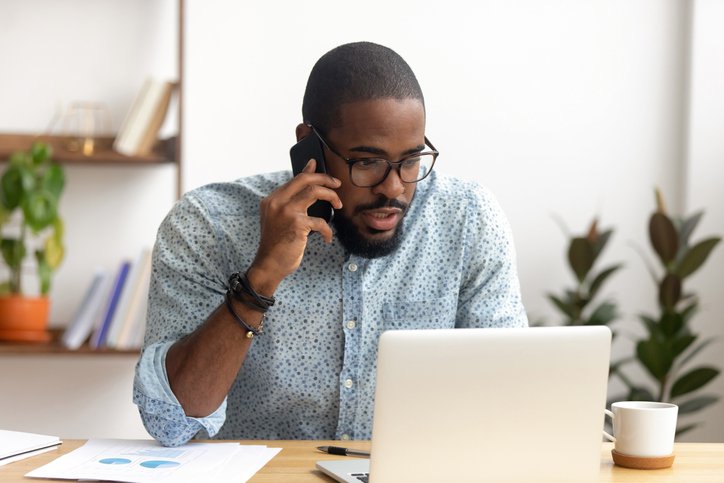 If you're looking for something like WordPress, there are several CMS options for you that are similar. With different strengths, eight content management systems offer an alternative to WordPress.
If WordPress CMS isn't quite grabbing you, fear not. You can choose from many other options, including these eight, that specialize in different qualities.
The top alternatives to WordPress as a content management system:
Best for easy editing: Wix
Best for easy customization: Kentico
Best for professional templates: Squarespace
Best for inbound marketing: HubSpot CMS
Best for flexibility: Drupal
Best for focused web page curation: Bolt CMS
Best for multi-functionality: Magnolia CMS
Best for blogging: Joomla
What to look for in a great WordPress alternative
There are certain qualities a recommended content management system must have to be a good WordPress CMS alternative so you can get all you need out of your website builder and content manager.
1. Ease of use
You're most likely approaching this not as a web developer, so why opt into a system that makes things complicated to use? It would help if you didn't have to worry about heavy coding or feeling lost, so any top CMS choice needs to be intuitive on the back end and allow for a smooth flow on the front end.
2. Support available
Whether a thorough online library or a fleet of dedicated customer support representatives, you should have somewhere to turn to when you're stuck. Even if not every CMS comes complete with live help associates, the good ones should still have enough resources and a decent user community to help you out with problems.
3. Extensions or integrations
The best CMS software knows they are only made better by expanding their basic offerings. For true customization and full ability to meet your unique needs, there should be some level of add-on you can integrate. Each website is going to be a little different, and you're going to have specific functionality needs, so having access to apps and extensions that make those needs possible is key.
Our top 8 picks for WordPress alternatives
WordPress was one of the very first CMS options, and so it has a huge following and a vast market foothold. But that may not mean it is the best choice for everyone. If you have an eye to something a little different, check out these eight examples of alternatives to WordPress.
1. Best for easy editing: Wix
Wix is a multi-industry website builder loved by many content managers. Over 160 million sites use Wix. It has secured itself a following thanks to its intuitive and easy-to-use editing and building functions, so you won't be confused about how to build a website.
It also understands the importance of brand positioning. So it makes designing your site around a logo or color scheme as simple as possible. Simply upload that central image, and it will suggest themes and color palettes optimized around it. From there, site building is drag-and-drop, pretty much the easiest CMS of all.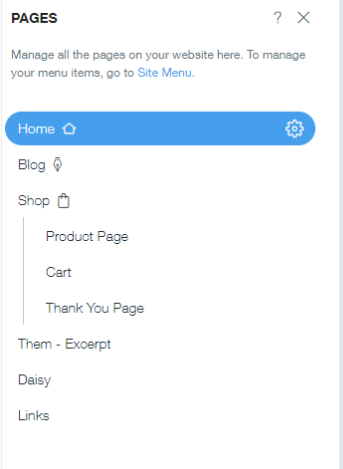 Even just navigating to pages to edit is made simple with a side toolbar. And what's really helpful is that you can live-edit those pages, meaning you don't have to take anything offline or sacrifice seeing a finished product. Plus, compared to WordPress, Wix autosaves for you, so there's no fear of losing your work.
You can customize and expand Wix as much as you need. Still, its solid foundation and ease of use make it a favorite among solo builders, small businesses, and medium-sized enterprises. What's more, it's affordable. It even has a free plan.
Read The Ascent's full Wix review
2. Best for easy customization: Kentico
Another of the WordPress competitors, Kentico, is a user-friendly, highly adaptable offering. It requires minimal coding to yield any number of customizations and functionalities. Digital marketers and tech enthusiasts flock to Kentico because it is fully APS-integrated (an open-source framework that allows for building apps in several programming languages in tandem) and lets you integrate with Google from the start.
Because of its highly developed technical nature, you have a lot of freedom to customize, while automatically being protected by constant security updates and a dedicated support team. And don't let the technicality scare you, as it has a pretty friendly interface and a dashboard that's easy to navigate.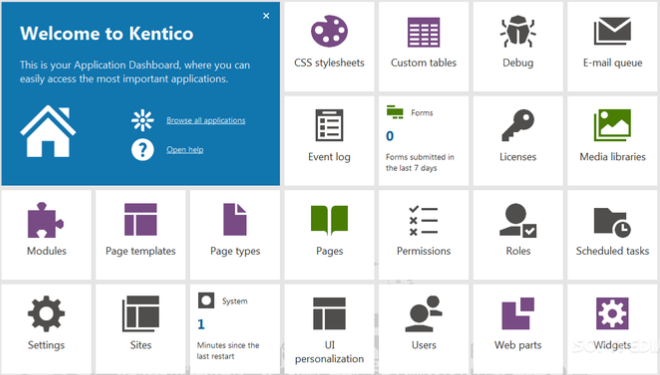 Plus, you have access to a lot of cool features right off the bat, such as automatic page translation, a surprisingly rare feature, and content recycling. Like Magnolia CMS and HubSpot CMS, it does come with a heftier price tag, but if you have the budget for it, you can accomplish a lot.
Read The Ascent's full Kentico review
3. Best for professional templates: Squarespace
Ask almost anyone, and they'll happily report that Squarespace offers up some of the most beautiful and sleek themes and templates in the business. You can even narrow down your scope by focusing on your specific industry and niche for theme ideas. Once selected, building a site is a simple process of stacking and selecting.
Having a site up and running allows you insight thanks to integrated marketing analytics. You have valuable insight into traffic and visitor patterns.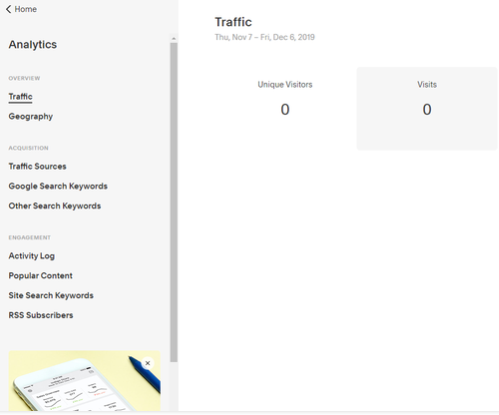 If you're looking for a super sleek website build other than WordPress, Squarespace is probably your best bet.
Read The Ascent's full Squarespace review
4. Best for inbound marketing: HubSpot CMS
HubSpot CMS is the content system of inbound marketing guru, HubSpot, so it really knows how to play into your marketing strategy. Built specifically with marketers in mind, this offering makes it easy for you to create a website marketing plan.
It's chock full of some pretty sweet features that will make your content managing life easier, leading its devoted fans to argue it's even better than WordPress. You can split-test two versions of web and landing page examples, build in easier content transition, take a deep dive with Google Analytics, for truly detailed marketing analytics, and even let HubSpot CMS analyze your pages to help you optimize them for higher search engine ranking.
Another nifty feature: the ability to run ads and manage your ad accounts directly from one hub.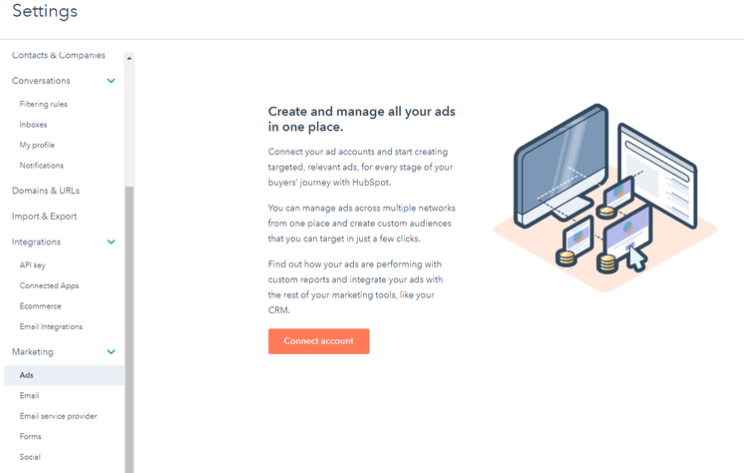 The catch to HubSpot CMS is that it's a lot pricier than most other options, but if you have the budget for it, the returns are well worth it.
Read The Ascent's full HubSpot CMS review
5. Best for flexibility: Drupal
Though there is more back-end work required and a more advanced level of work, Drupal is a developer's dream and a good fit for anyone expecting their business to scale, change, and grow. Because you take care of the specific customization, you can control the amount of built-in flex.
After you get it set up, Drupal, compared to Wordpress, is pretty standard and easy to use. Creating and editing pages is clean and straightforward, with an editor similar to a CMS like WordPress, as is managing things such as commenting and media libraries. You can also easily add or delete customizable fields to forms and pages.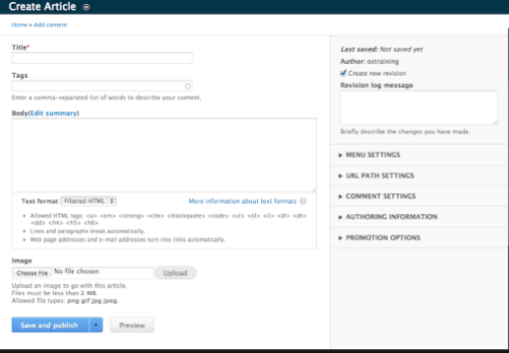 Read The Ascent's full Drupal review
6. Best for focused web page curation: Bolt CMS
Bolt CMS was built with a focus and a purpose, with no unnecessary bells and whistles, giving this CMS a more streamlined approach to content management. What it focuses on doing, though, it does well, prioritizing quality over quantity and acting intuitively.
You don't need a lot of technical training to use Bolt CMS, and its thoughtful system approach means that you won't run into much trouble navigating through it. Bolt CMS is organized smartly, so that you can pull up pages and items by recently edited or by location.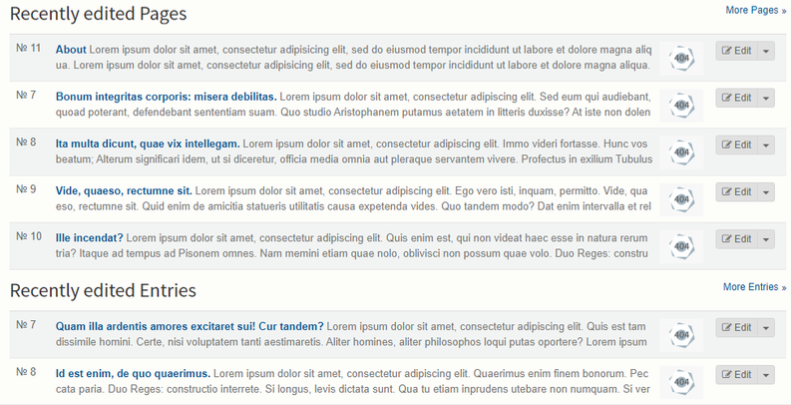 Bolt CMS is also an open-source and free CMS option for creating websites like WordPress, though it is certainly much more focused.
Read The Ascent's full Bolt CMS review
7. Best for multi-functionality: Magnolia CMS
Magnolia CMS is a big one. It's best suited for large scale enterprises, as not only is the functionality massive, but so is the price tag, which is revealed only after a consultation. However, if you need a large site or something that can handle a lot of functions and capabilities, this is a top choice. If you're only looking for a simple WordPress replacement, though, this may be too much.
When we say this system does it all, that's pretty all-inclusive. From auto-recycling older content to organizing content by levels and tags to a vast world of customizations available for everything from complex form building to event marketing, Magnolia CMS not only offers up a lot, but it keeps your world organized, too.

This CMS is often favored by large IT enterprises, complex startups, and even government sites.
Read The Ascent's full Magnolia CMS review
8. Best for blogging: Joomla
First off, Joomla is one of the only free WordPress alternatives, as it is also an open-source platform. It has also been around since the early 2000s, so there's a history and a foothold here.
It was built for blogging, and it still remains a solid choice for that arena. While perhaps a bit too simplistic for more complex needs, it handles word processing and content publishing well without a lot of distractions.

It may not have the theme options of Squarespace or the drag-and-drop capabilities of Wix. Still, it carries on the open-source nature of WordPress in a minimalistic way and is a safe choice if cross-functionality isn't your primary concern.
Read The Ascent's full Joomla review
WordPress is great, but it's not the only one
If you're looking for something like WordPress, but that software's not quite it, there are a number of CMS options for you that are similar to WordPress, but excel in their own way.
Whether you are prioritizing ease of use, website aesthetics, or even full flex and scope, there is a CMS alternative that's sure to meet your needs.
From the long term free plan of Wix to the costly but customized Magnolia CMS, you're covered at every budget level and for every need.
We're firm believers in the Golden Rule, which is why editorial opinions are ours alone and have not been previously reviewed, approved, or endorsed by included advertisers. The Ascent does not cover all offers on the market. Editorial content from The Ascent is separate from The Motley Fool editorial content and is created by a different analyst team.
Suzanne Frey, an executive at Alphabet, is a member of The Motley Fool's board of directors. The Motley Fool has positions in and recommends Alphabet (A shares) and Alphabet (C shares). The Motley Fool recommends Intuit. The Motley Fool has a
disclosure policy
.