Understanding Cost Control in the Construction Industry
by DP Taylor | Updated Aug. 5, 2022 - First published on May 18, 2022
Many or all of the products here are from our partners that pay us a commission. It's how we make money. But our editorial integrity ensures our experts' opinions aren't influenced by compensation. Terms may apply to offers listed on this page.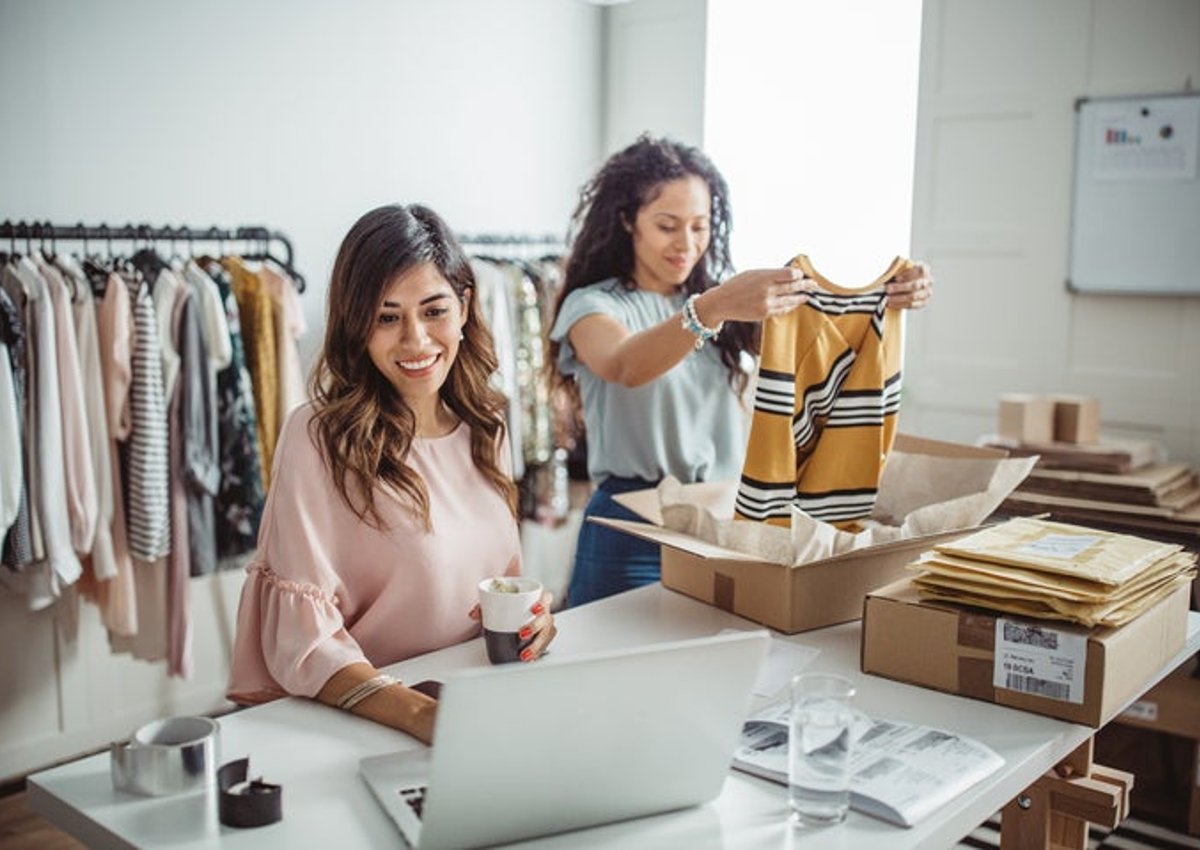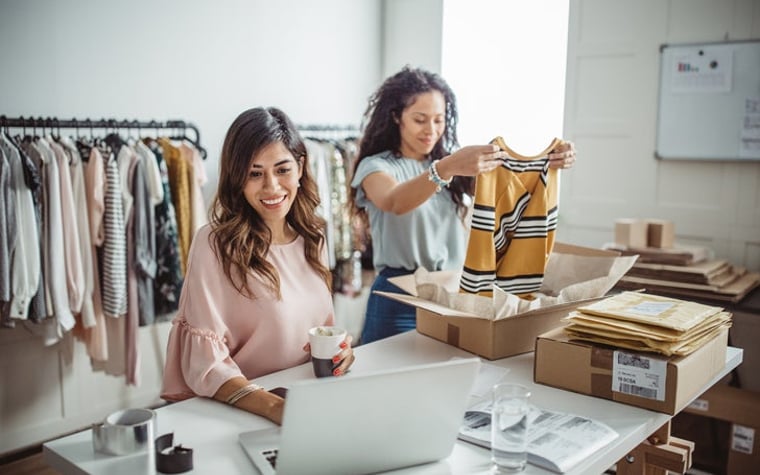 Cost control in construction is the difference between making a profit and absorbing a loss in many cases. This guide breaks down what cost control is and how to improve your own processes.
Construction projects are notorious for exceeding their budgets, but it's still eye-popping to see the actual figures. A recent study found that just 25% of projects came within 10% of the budget in the preceding three years.
That means that three out of four projects will not only exceed the budget, but do so by double digits in terms of percentage. That's positively demoralizing for any construction manager hoping to get their costs under control.
Yes, it's not easy to meet your budget if you run a construction firm. But it's not impossible. With just a few changes to your cost control processes, you can place yourself in that 25%.
Cost control is a key part of construction management -- if you don't do it right, your projects will be in constant chaos. Here's what cost control is all about, and how to do it right in your construction firm.
Overview: What is cost control in construction?
Cost control in construction is the process by which managers keep expenses under control by managing labor, material, and overhead costs to ensure that the project finishes on budget.
Cost control relies on sound estimates and constant monitoring over the course of a project. Without cost control, a project quickly burns through its budget and leaves the construction firm with very little profit or even a loss. As a result, good cost control is a must for any construction business that wants to be successful.
8 methods for construction cost control
It's OK if you haven't mastered cost control -- not many people in the construction industry have. It's a difficult skill, and even if you aren't perfect at it, you can take some concrete steps using proven cost control techniques on your next project. Here are eight cost control methods that will have an immediate impact.
1. Thorough estimates
All of the cost control techniques in the world will fail if you don't do the proper work when planning the project. Your cost estimates and cost control budget planning must be thorough -- you cannot rush through this phase of the project and expect not to pay dearly for it.
Look through total expenditures in past projects and come up with realistic estimates on labor, materials, equipment, overhead, permits, and any other costs you're almost certain to encounter.
Resist the urge to be optimistic when no evidence supports it -- it's much better to have an unexpected savings than to grapple with an overrun budget.
Quick tip: Don't make estimates in a vacuum -- get a quick gut check from your team. Have each person involved in your project take a look at the estimate. They may immediately spot a problem you didn't notice.
2. Strong communication
The better you communicate with your team, and vice versa, the more likely you are to stay on budget. If your team understands what they need to do and when, and you provide them with the resources they need when they need them, you can avoid busting the budget.
And with an open line of communication, you can come up with ways to deal with costly crises as they arise. Have everyone use the same communication app on their mobile devices to ensure that everyone is on the same page.
Quick tip: Designate some responsibilities to your crew for communication. For example, stipulate that your workers communicate what they accomplished that day to the foreman at a certain time each day. By ensuring regular communication about important tasks, you ensure that you are kept apprised of anything you need to know when it comes to costs.
3. Daily reports and continuous updates
As a corollary to that, have your team provide you with daily reports on what is happening at the job site and continuously update the plan.
That way, you can spot costs that are starting to get out of control or potential disruptions in the construction schedule, giving you the opportunity to take action to mitigate the issue.
Through constant monitoring, you will reduce the chances of nasty surprises when it comes time to review your budget at the end of the project.
Quick tip: Ensure the daily reports have enough detail. Many times, daily reports just have a broad description of the activities of the day. They need to have more detail, like specific actions, equipment usage, how much of any materials were used, man-hours expended, and so on.
4. Backup plans
If something does happen that threatens your budget, like a backhoe breaking down or a subcontractor pulling out of the project, you should have a backup plan in place.
While you're doing planning for the project, spot potential risks such as the ones mentioned above and draw up a plan that spells out exactly what you will do to prevent any further cost increases.
For example, you might have another backhoe on standby just in case, or you could find another electrician if, after talking to your current electrician, she can't guarantee her availability on certain dates when you might need her.
Quick tip: Consult with your team on what the chief risks to your project are. Chances are, they know of potential problems that you aren't aware of. Ask them for help in drafting the backup plan as well.
5. Trusted subcontractors
As noted above, subcontractors aren't your employees and therefore are a common source of delays and cost increases. They may be unavailable when you need them, or they may not complete work up to your standards, or you may run into simple communication issues.
Either way, you should have a cadre of trusted subcontractors that you can turn to rather than constantly look for new ones at the last minute when you need them in the middle of a project.
Quick tip: Rate the subcontractors after each project and keep track of their performance. By keeping a database of these subcontractors, you have something you can check when preparing for your next project.
6. Limited change orders
Change orders are one of the biggest cost drivers in construction. General contractors often have to constantly make costly changes to the project at the request of the client.
By limiting change orders in your contract to emergencies or your own errors, you'll limit the damage to your bottom line. You may significantly slash costs in future projects through this method alone.
Quick tip: A lot of change orders can be eliminated or minimized by preparing a thorough and clear statement of work. Coordinate closely with your client at the start of the project to manage expectations as far as change orders.
7. Post-project evaluation
Whether you stayed on budget or not, you should conduct a post-project review of how well you controlled costs once you wrap up a project.
Get together with key stakeholders and go over the initial budget compared to final expenditures. Discuss what went right and what didn't, and what adjustments should be made on the next project.
Quick tip: Take a deep dive into the data. Generate multiple reports from different angles. For example, look into stats on change orders, equipment usage, and labor. By examining every aspect of your project, you'll come up with more nuanced insights likely to help you with future projects.
8. Construction management software
Cost control in construction is basically impossible with simple spreadsheets, unless you're working on a very small project. Otherwise, you need construction management software to manage costs.
And not only can this software help you keep up with finances, it can also generate construction daily reports, assist you with construction planning and scheduling, streamline construction workflow, organize bidding, and do a host of other tasks that construction managers need.
Quick tip: Try a few software options out first before you settle on one. Just because a platform is highly reviewed doesn't mean it's right for your business.
It's time to overhaul your cost control process
Construction project management is hard enough when everything is going right. When your costs are exploding midway through a project, the job is positively overwhelming.
If you find that every project ends with costs being way higher than what you planned at the outset, it's time to do a complete overhaul of your construction cost management.
Gather the data, meet with your team, and brainstorm why construction project costs keep ballooning and what you can do to manage them better.
Do you need a more thorough construction timeline? Could construction in progress accounting help? Are there costs that happen in every project that you keep forgetting to include in the planning stage? Are there common incidents on the job site causing cost increases you could minimize?
The answers are out there -- you've just got to find them. And once you do, greater profits are in store.
Expert-picked business credit cards with rich rewards and perks
Cash back, travel rewards, 0% intro APR financing: all of these can be great credit card perks for business owners. But how do you find the right business credit card for you? There are tons of offers on the market today, and sifting through them to find the right one can be a big hassle. So we've done the hard work for you.
Get started with one of our top business credit card picks of 2022 today.
We're firm believers in the Golden Rule, which is why editorial opinions are ours alone and have not been previously reviewed, approved, or endorsed by included advertisers. The Ascent does not cover all offers on the market. Editorial content from The Ascent is separate from The Motley Fool editorial content and is created by a different analyst team.