How Account Management Can Impact Your Business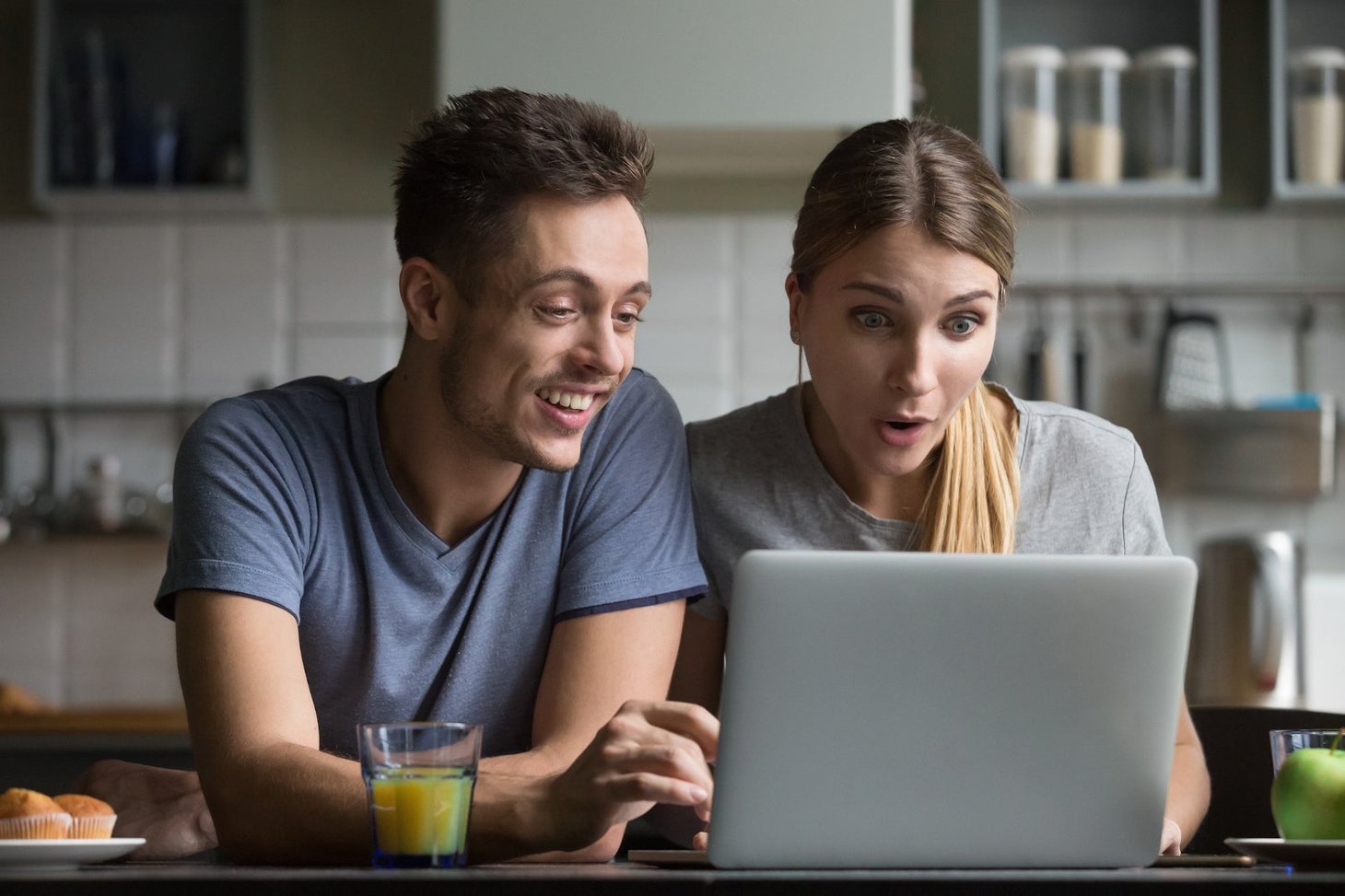 Many or all of the products here are from our partners that compensate us. It's how we make money. But our editorial integrity ensures our experts' opinions aren't influenced by compensation. Terms may apply to offers listed on this page.
In companies with a sales team, account management plays a critical role.
However, it's not always easy to identify the benefits of account management, and organizations may try to get by with their sales representatives performing account management duties in addition to lead management for new business.
This approach invariably hurts the business in the long run through higher customer attrition and lower profit. To understand the importance of account management to a sales organization, let's unpack what exactly the role encompasses.
What is account management?
Account management is a post-sales function focused on nurturing a company's relationship with existing clients, usually in a B2B sales environment.
The members of a customer account management team, called account managers (AMs), are charged with two primary responsibilities: Retain a customer's business, and grow that business over time.
Account managers accomplish these objectives by understanding what customers are trying to achieve through the purchase of the products and services offered by the AM's company, and by helping clients reach those goals.
In this way, account managers develop client relationships, reduce turnover, and subsequently help the company grow revenue by offering customers new products and services.
The value of an account management team is immediate when considering that it's five times more costly to acquire new customers than to retain existing ones, according to the Harvard Business Review.
Because the position is focused on building relationships, companies should evaluate an account manager's performance using metrics such as customer lifetime value.
There are other differences between sales and account management, and these distinctions illustrate why organizations need both teams.
Account manager vs. account executive: What's the difference?
A typical sales organizational structure follows a hunter-farmer model. The sales representative, also called an account executive (AE) (the hunter), is responsible for capturing new business, focusing their time and energy on prospecting for clients.
Once the AE has closed the sale, the customer is handed over to the account management team (the farmers) to grow the relationship post-sale. This model works well because it allows AEs to focus on the process of new business development deals.
Meanwhile, account managers can spend their time fostering the relationships initially created by account executives.
What are account managers responsible for?
It's easy to underestimate what's involved in growing customer relationships. The benefit of a dedicated account management team becomes clear when breaking down the scope of responsibilities.
Here are an account manager's key duties.
Serve as the day-to-day contact
One of the primary ways an account manager maintains a positive customer relationship is by serving as the main point of contact for customers. This can play out in several ways.
Any time a customer needs to contact the company, either to address open questions or solve a problem, the client does so through their account manager.
Even if the AM cannot resolve the concern on their own, the AM should still be the one to shepherd the client request through to the proper channels within the organization.
AMs should schedule regular client check-ins or meetings to ensure a recurring opportunity to touch base with customers.
AMs need to understand the client's short- and long-term business goals and create a strategy to tie these goals into the offerings from the account manager's company.
Execute data analysis and reporting
Another key responsibility of an account manager is to analyze data across clients and deliver regular updates to customers.
Providing regular reports and status updates ensures each customer is aware of the value being delivered. This is important not only to keep customers informed, but also because the client can share these reports with other decision-makers at their company, which helps when it's time for a client to evaluate a renewal or an upsell.
AMs should know how all of their accounts are doing in terms of product or service performance as well as upsell and renewal opportunities. AMs can create reports and perform analysis, typically through CRM software, to accomplish this.
Perform renewals and upsells
Account managers grow revenue for the company primarily by ensuring existing customers stay on and by upselling them.
Retaining customers is important for a business to grow because constantly replacing defecting clients is not only five times more costly, it can also reduce profitability, according to research by Bain and Company. That's why AMs who can limit customer attrition save their companies money and increase profit.
Customers who are happy not only stay with the company, they are also more likely to grow their spending. This allows AMs to find upsell opportunities that add value based on the client's goals.
Strategies to succeed at account management
It's not easy to gain customer trust. Successfully building a customer relationship and growing it into additional revenue opportunities requires specific strategies. Here are a few ways to achieve that success.
1. Be proactive
Even though the primary responsibility of an account manager is to maintain positive client relationships, this relationship building won't happen unless the account manager is proactively reaching out to customers.
Tips to be proactive
Clients are busy and tend not to contact a company unless they encounter a problem. So, account managers must perform outreach by promoting the benefits being delivered. They can achieve this in a number of ways.
Recurring performance updates: An AM should email performance results to customers with notes on how the client is doing on a regular basis.
Check-in meetings: Regular check-in meetings with clients show a proactive customer communication approach.
New client onboarding: With a new client, discuss onboarding procedures and workflows affecting the client, such as the escalation process when reporting an issue that isn't getting resolved fast enough. Customers appreciate this kind of hand-holding, especially in the beginning.
2. Consultative selling
An account manager must cultivate their role as a consultant to the client. This serves to build trust and deepen the relationship.
Tips for consultative selling
As experts in their field, account managers must keep abreast of not only the latest within their company, but also within their industry as a whole and how their company stacks up to competitors.
Stay updated on the industry: AMs should follow industry trends and new technologies as well as competitor products and services. Because clients will inevitably encounter the competition, AMs must understand the pros and cons of competitive offerings in order to maintain their authority.
Line up recommendations: To help clients reach their goals, the AM's recommended strategies must not only fit with their company's offerings, but also make sense for the industry in which the client operates. For example, if the AM works for an ad agency, and the client is a car dealership, the dealership may need to use online ad targeting to find buyers in the market for a vehicle whose lease is about to expire. The account manager should be knowledgeable enough about the industry to present these kinds of ideas to the client, which serves to build trust and deepen the relationship.
3. Upsells should align with customer goals
When upselling clients, an AM can easily fall into the habit of offering products or services simply to hit an internal sales quota. However, this approach can turn off customers if it's done randomly, without aligning the upsell to the customer's objectives.
Tips for upsells
Don't make upsells merely to grow company revenue; they must make sense for the client's strategies and increase the benefits of working with the AM's company. Otherwise, the upsell can create a feeling of mistrust that's difficult to remove.
Upsell timing: Only introduce an upsell opportunity after a relationship and client trust have been built. An AM should attempt an upsell only after establishing a track record of success with the products or services the client bought in the first place.
Matching customer goals: Upsells should make sense in the context of the client's strategies and goals and increase the benefits of working with the AM's company. For instance, in the ad agency example, an AM's company might have the ability to create television commercials, but if the client wants to focus its efforts on online advertising, it doesn't make sense to pitch a service centered on television ads.
4. Execute key account management (KAM)
If a business is successful, at some point, the number of customers under an account manager's purview can exceed the AM's bandwidth. Consequently, it makes sense to execute a KAM strategy.
KAM stands for key account management, and it refers to the idea that the AM should allocate their time and effort mostly toward accounts that generate the most revenue. Because no company has unlimited time and resources, a KAM strategy is a must for most businesses.
Tips for executing KAM
Because it's easier to add a client to the list of KAM accounts than to remove one, carefully define the criteria for this higher tier of service.
Limit KAM clients: The list of KAM accounts should be a small number, about 5 to 20 accounts depending on the overall total in an AM's list of clients (referred to as their book of business). In addition, AMs should routinely review their KAM accounts, perhaps quarterly, to ensure accounts that qualified previously continue to qualify -- and to identify new candidates.
KAM strategies involve the entire company: Because KAM clients should be handled with greater care and time than the rest of an AM's book of business, they usually require different work processes, such as separate steps to resolve issues, than non-KAM clients. As a result, a KAM program should be an organizational change that requires a change management plan and buy-in across the AM's company, not just a process within the sales team.
5. Use CRM software
Account managers have a lot of information to track for each client. That's where CRM software can help. CRM stands for customer relationship management, a concept focused on delivering an exemplary customer experience. CRM software is designed to support that goal through a number of capabilities.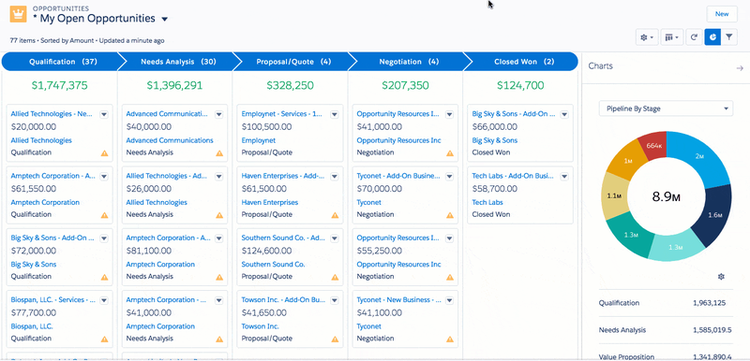 Tips for using a CRM
Today's CRM software is sophisticated. The team should be thoroughly trained on its use in order to get the most from it as well as to ensure it's being used efficiently.
Automate tasks: Use the software's built-in automation tools to automate repetitive tasks like sending out regular reports to customers.
Customer life cycle management: Track each client through the customer life cycle with CRM software to determine opportunities such as which accounts are ready for upsells and which are growing to the point of becoming eligible for the KAM list.
Ensure the CRM is truly helping: CRM software does not replace a customer strategy. Understand the needs of clients before leveraging a CRM. For example, before sending out weekly automated emails, determine if that's the right approach for the customer; for some clients, a weekly email may feel like spam.
How to best use a CRM for account management
Because CRM software has become a competitive advantage in today's business world, and its capabilities work well for account management teams, let's dive deeper into the ways in which a CRM can help account managers.
Leverage centralized customer data: CRM software houses all of the information about a customer, including every contact and purchase made, even their response to marketing outreach such as email open rates. Consequently, an AM has at their fingertips the insight needed to make decisions that best serve the client.
Improve customer support and revenue growth: Centralized customer data and the CRM's ability to automate ancillary tasks, such as sending templated emails through automation tools like those offered in HubSpot CRM, streamline an account manager's work processes. This frees up the AM to spend more time on tasks like customer communication, analyzing opportunities, and crafting pitches to encourage the adoption of new solutions.
Obtain greater data insights: CRM software is designed to help AMs analyze data about their clients. This includes automated dashboards, sales forecasting capabilities like those offered by Pipedrive, and insights into each client, such as identifying those who have not yet tried a new product.
Because there are many types of CRM software with varying strengths, it's worth exploring multiple CRM options to determine which one is appropriate for the needs of your organization. You can find reviews of top CRM software solutions at The Ascent.
A last word about account management
An account manager's success depends not only on client relationships, but also on internal relationships within the AM's company.
The account manager is not alone in fulfilling the client's needs; other teams, like marketing, play a role as well. Moreover, the transition from account executive to account manager doesn't mean the AE no longer talks to the client.
That's why the account manager must maintain strong communication with members within their organization to ensure client relationships are on the path to long, fruitful partnerships.
Alert: highest cash back card we've seen now has 0% intro APR until 2024
If you're using the wrong credit or debit card, it could be costing you serious money. Our experts love this top pick, which features a 0% intro APR until 2024, an insane cash back rate of up to 5%, and all somehow for no annual fee. 
In fact, this card is so good that our experts even use it personally. Click here to read our full review for free and apply in just 2 minutes. 
We're firm believers in the Golden Rule, which is why editorial opinions are ours alone and have not been previously reviewed, approved, or endorsed by included advertisers. The Ascent does not cover all offers on the market. Editorial content from The Ascent is separate from The Motley Fool editorial content and is created by a different analyst team.