9 Best Practices for Building Relationships With Clients
Many or all of the products here are from our partners that pay us a commission. It's how we make money. But our editorial integrity ensures our experts' opinions aren't influenced by compensation. Terms may apply to offers listed on this page.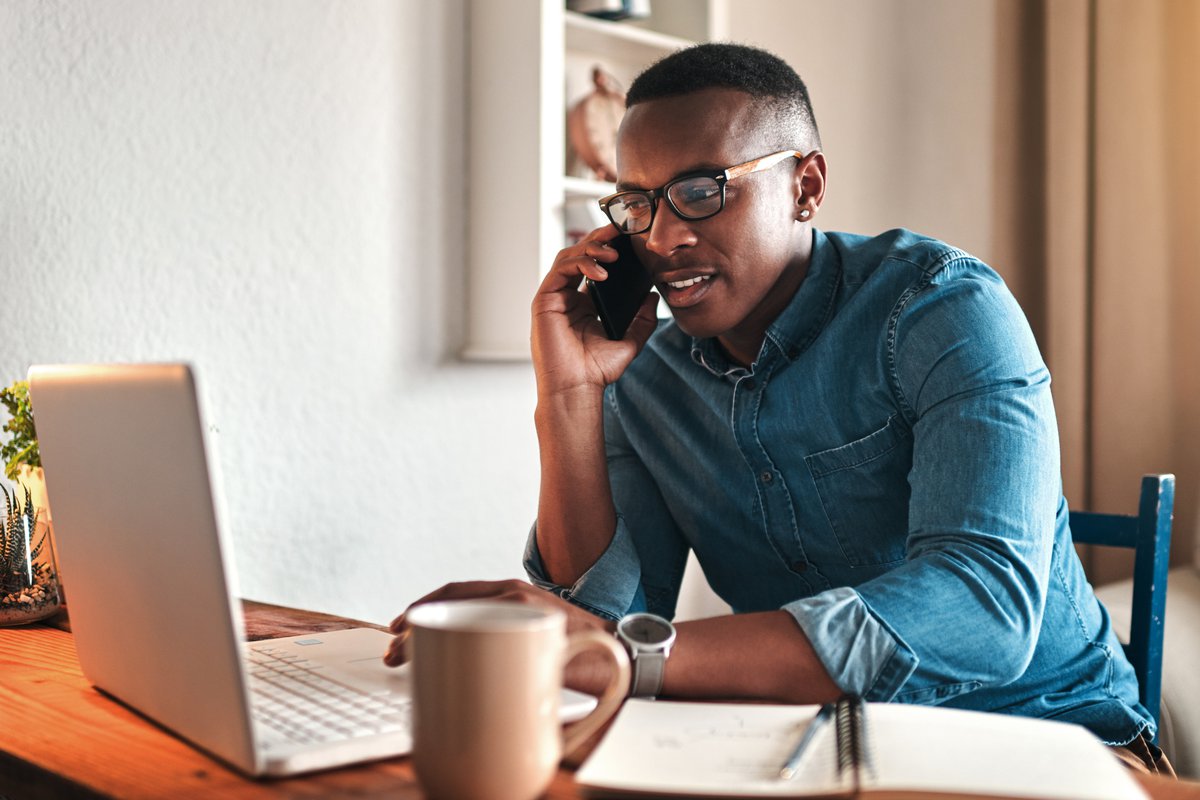 Long-term relationships with clients are key to building a successful business. These nine best practices will help you increase customer retention and boost referrals.
Landing a customer is one thing -- keeping a customer is another. Long-term relationships are such a different animal than closing a sale. After all, you could convince a customer to buy, only to have them ask for a refund a couple of weeks later. In that scenario, what have you accomplished other than wasting everyone's time?
Building a relationship with clients is a multifaceted process that involves trust, research, consultation, and concern for your customers. Relationship management is a lot more work than just closing as many customers as possible, but in the long run, it's worth it; good relationships mean future sales and more clients down the road.
If you're prioritizing a renewed focus on customer relationships at your business, here are nine best practices to ensure you get it right.
1. Act as a consultant
The first key to building customer loyalty is to take a consultative approach. Carefully listen to client needs and seek to provide solutions that specifically address those needs -- even if that solution is not one that would make you the most money or even any money at all.
When a customer feels that you've made their needs your top priority, that builds trust, and even if they don't buy from you today, they'll think of you the next time they have a need. That's key to fostering a long-term client relationship.
2. Be authoritative
Trust is critical in sales and client management in general. Your customer must believe in your abilities in order to buy from you, so make sure you know your stuff. Study the product as well as client needs so you can convey expertise at all times. Demonstrate knowledge and mix it with a bit of humility. Don't use it to dominate your client -- simply reassure them you have the answers.
To do this, study your product backward and forward. At the very least, you should know every facet of your product. Beyond that, study market trends, competitor activities, and anything else relevant to your industry. The more knowledgeable you are, the better.
3. Emphasize customer service
A key part of demand generation is ensuring the customers you have are happy. This leads not only to repeat buyers but also to new buyers through word of mouth. Put the client first and make sure their needs are satisfied. Anticipate their needs before they have them, and seek to over-deliver.
Don't take this to mean you should be subservient, however -- some customers are unreasonable and more trouble than they're worth. Prioritize customers who are reasonable and appreciative of your good-faith efforts.
4. Be transparent
Transparency is another key part of building trust. Communicate openly, clearly, and regularly with your client. Ensure that the terms of engagement are crystal clear, and avoid over-promising. If anything, promise less than you think you can deliver and pleasantly surprise them with more than they expected.
And if you think you may run into hiccups in trying to deliver for the client, be upfront about it early on, even if you think you can avoid it. There's nothing worse than having to tell a client who you gave an over-optimistic estimate to that you won't be able to deliver on that promise.
5. Seek long-term relationships
Sure, you could do a hard sell on a client and rope them into making a purchase they didn't really want to make, but is that really the key to long-term success for your business? Instead, seek a long-term relationship based on trust and mutual respect. This sets you up for more purchases in the future from the same client, as well as the possibility of referrals to new clients.
This client is also a valuable resource for helping you further develop the product to suit customer needs. Focus on the service you provide and be invested in the client's well-being, and you will reap the rewards.
6. Make their lives easier
In order to satisfy customer needs, you must constantly ask yourself, "How can I make their lives a little bit easier?" Demonstrate initiative and be proactive in identifying what can make them happy. Seek solutions to problems they didn't even realize they had. Anticipate their needs and eliminate hassles from their lives. Make the experience seamless and user-friendly, so that implementing your solution is as simple as saying yes.
The easier you make it to say yes, the more likely it is you will land the client.
7. Set clear payment terms
When working with clients, being clear about payment terms is paramount. Provide transparency when it comes to the amount and dates of payments. Ensure your pricing is appropriate for the market and the perceived value of your product. Setting the price too low may convey a lack of confidence in the quality of your product, while going too high may price out many clients.
Also, avoid missing out on new customers because of perceived budget concerns. People often use budget as an excuse to not pull the trigger, but typically all that they're communicating to you is that you haven't demonstrated the value of the product. People go over budget all the time if it's something they want badly enough, after all.
If your client literally can't afford the product, come up with an alternate plan -- that could be a features-limited version of the product, a monthly financing agreement so there isn't a big lump sum, or some other creative arrangement you can work out with the client.
8. Don't fear letting them go
You spend a lot of time building business relationships, but sometimes it's best to let customers walk. The Pareto principle is very important when it comes to making this decision. It states that 20% of your activities result in 80% of the results, and it can be applied to just about anything.
In business, 20% of your customers probably account for 80% of your revenue. But on the flip side, 20% of your customers likely result in 80% of your headaches.
Sometimes, customer-business relationships don't pan out. Expending a ton of energy on satisfying unprofitable customers who take up most of your time when you could be spending it on the profitable customers doesn't make sense from a business standpoint. Let those customers go and use the time to develop relationships with good clients, as well as find new ones.
9. Prioritize flexibility
Any sales strategy needs flexibility. If you're too rigid as a business, you risk losing customers, so be prepared to adapt to new client needs. Better yet, anticipate those needs before your customers ask. Demonstrate an openness to change and monitor the market for emerging trends and opportunities for growth.
Guide the clients through new market opportunities and show them why they should stick with you rather than jump over to the latest competitor. By evolving with the times, clients gain increasing confidence in your products and service.
Software will provide you with critical assistance
Our human brains can only handle so much info. When is that client's birthday? What did we last talk about? Should I reach out today or tomorrow?
When it comes to customer relationships, software is key -- particularly customer relationship management (CRM) software. These tools will organize your contacts in one place, provide a visual representation of what your sales pipeline looks like, and help you with account management and keeping detailed notes on your most valued clients.
With this kind of assistance, you'll be able to spend more time building those relationships that will be key to the future growth of your business.
We're firm believers in the Golden Rule, which is why editorial opinions are ours alone and have not been previously reviewed, approved, or endorsed by included advertisers. The Ascent does not cover all offers on the market. Editorial content from The Ascent is separate from The Motley Fool editorial content and is created by a different analyst team.