A Guide to Creating a CRM Database
by DP Taylor | Updated Aug. 5, 2022 - First published on May 18, 2022
Many or all of the products here are from our partners that pay us a commission. It's how we make money. But our editorial integrity ensures our experts' opinions aren't influenced by compensation. Terms may apply to offers listed on this page.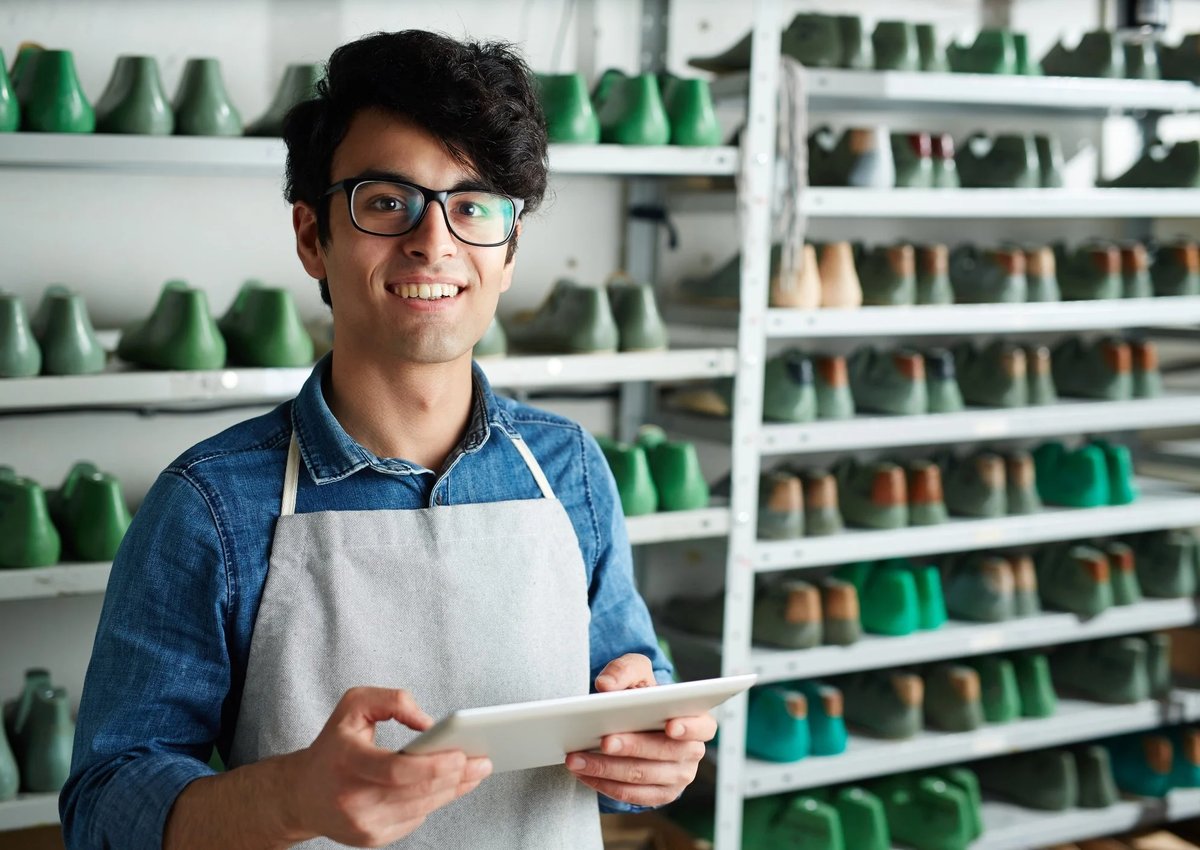 A well-organized CRM database is key to effectively running a business. This guide breaks down how to create a CRM database for your customer service and sales teams.
It seems like only yesterday that you were just a solo operation, dialing up names off a spreadsheet and selling them your product. That's all you needed, and it was fine.
But now your business has grown, you've hired a sales and customer service team, and -- all of a sudden -- everything is in chaos. Your team is constantly asking you where information is, and you have no idea what to tell them. What do you do? Chances are, a CRM database is the cure.
A CRM database organizes all your customers and prospects in one place, making it easier to find them and all of the information you need, when you need it.
But where do you even begin creating your own? This guide will help you understand what a CRM database is and what simple steps you can take to create your own.
Overview: What is a CRM database?
A customer relationship management (CRM) database refers to the system that organizes all the data you have on customers and leads. Businesses use a CRM platform to gather information on leads and current customers into one organized database, so their information can be accessed at any time.
The database may include information such as names, email addresses, phone numbers, job titles, age, gender, birthdays, and notes on specific needs and wants. The database may also track customer history, such as previous interactions with your employees or open and closed customer service inquiries.
How to create a CRM database
If you don't have a CRM database, you're probably struggling to boost sales or dealing with unhappy customers -- or both.
Failing to properly organize your customers and sales leads results in a situation where your employees aren't following up on customer issues or qualified leads in a timely manner, which ultimately costs your business money. That's why a CRM database is a vital part of customer relationship management.
Can you build a CRM database from scratch? Technically, yes -- but you'd need a lot of expertise in software development, as well as a team to maintain it and continue to build off it.
Since building a CRM is not something you want to spend your time doing even if you have the skill set in-house, we advise that you take advantage of currently existing CRM database software and focus your efforts on selecting the right software, compiling the information you need, and inputting it into the system.
Step 1: Choose your software
The first step is to find a capable software solution you can organize your CRM database around. The Ascent has reviewed the top top CRM software options and identified several with online CRM databases. Here are the top three, and what each offer in this area.
Freshworks CRM
Freshworks CRM uses a lead management system that allows you to store all your contacts within a database and then rank them based on the likelihood that your team will successfully convert them into paying customers.
This results in a numerical score associated with each contact that may go up or down based on future interactions, simplifying the prospecting process. You can also sort the database based on lead stage, last contacted time, and more, making this a great database for making your business more organized.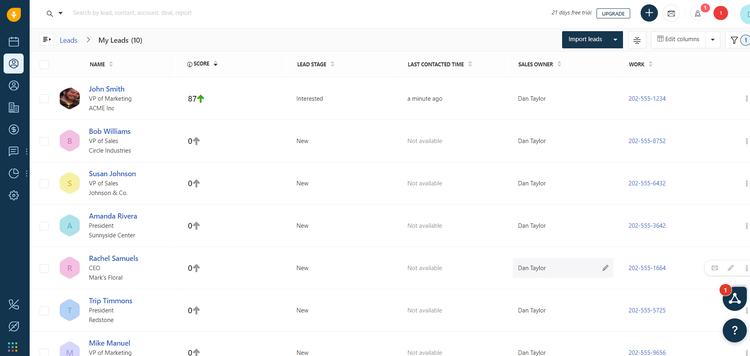 Agile CRM
Agile CRM has a contact management feature that keeps all your contacts organized in one place. It is a good, simple system that will get the job done and isn't too complicated in case your team isn't tech-savvy.
You'll also be able to include extensive details on those contacts so you can keep track of their interests and needs, as well as what conversations you've had with them in the past -- just the information you need for lead nurturing. This will help you develop deep, lasting relationships with your customers.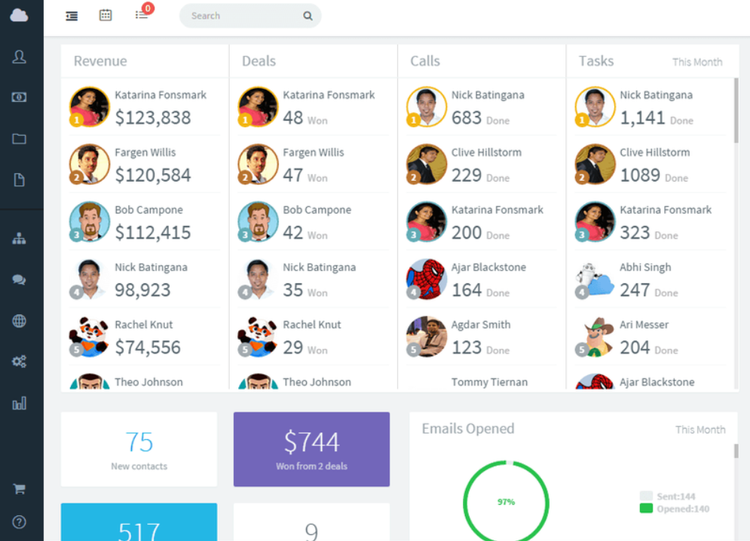 Redtail CRM
Redtail CRM's database is available prominently in the main menu at the left-hand side of the screen. In addition to organizing your contacts, it will pop up alerts if you have an appointment coming up.
It also tracks and archives email communications. And the contact cards provide a handy profile of each customer, including any pertinent details and a list of past conversations with them.

Step 2: Gather and input the information you have
Chances are, the information you currently have on your customers and leads is incomplete at best. However, this is a good opportunity to give your sales and customer service teams a boost by overhauling how you operate at a fundamental level.
Don't simply throw all your current data away and start fresh. Instead, build off of what you have. Gather all the information you have on customers and leads, which may be spread across your organization, and input it into the software.
Then, have your team build on this info when they make future calls. For example, if all your leads lack job titles, have your sales team go back and input that information by asking the potential customer for that information during their next call.
Step 3: Adjust your processes
Now that you have a CRM database, you should retrain your staff on how they should go about gathering information. Create a new standardized process for your team that lays out exactly what information they must collect on each lead or customer during a call, as well as how to enter it into the database.
For example, instruct your sales team to start taking detailed notes for each phone call they have so this information can be referred to later to assist with the sale. This transition represents a golden opportunity for your business to improve the way you capture and cultivate sales leads, setting the stage for future growth.
Step 4: Review and adjust
After a few months, take a step back to examine how the new database has performed. Has your team adjusted to the new system or are they finding it hard to use? Are they gathering the correct information? Is it helping them do their jobs better? And, most importantly, are your sales improving?
Sit down with the entire team to get feedback on the database, and encourage them to offer criticisms or highlight things that should be addressed. For example, your salespeople may find that your database doesn't sort well by certain categories.
This may be a simple fix -- or it may be costing so much time that you decide you need a new system entirely. You must understand how your employees are interacting with the database if you want to run your business at peak efficiency.
Create a CRM database ASAP
If you don't have a centralized, organized CRM database, you must create one right away. This isn't a can you can kick down the road -- every day you go without one, you are losing leads and customers.
The benefits of CRM databases are simply too great to ignore, and any effective CRM strategy is dependent on your ability to organize your operations.
Set aside some time this week to identify CRM tools and software with database capabilities, read up on CRM best practices, and revamp the way you operate for the better. There are great options out there to help you build your business, but you have to select one and put it to work for you to reap the benefits.
Expert-picked business credit cards with rich rewards and perks
Cash back, travel rewards, 0% intro APR financing: all of these can be great credit card perks for business owners. But how do you find the right business credit card for you? There are tons of offers on the market today, and sifting through them to find the right one can be a big hassle. So we've done the hard work for you.
Get started with one of our top business credit card picks of 2022 today.
We're firm believers in the Golden Rule, which is why editorial opinions are ours alone and have not been previously reviewed, approved, or endorsed by included advertisers. The Ascent does not cover all offers on the market. Editorial content from The Ascent is separate from The Motley Fool editorial content and is created by a different analyst team.