A Guide to Finding the Best CRM Help Desk Software
Many or all of the products here are from our partners that pay us a commission. It's how we make money. But our editorial integrity ensures our experts' opinions aren't influenced by compensation. Terms may apply to offers listed on this page.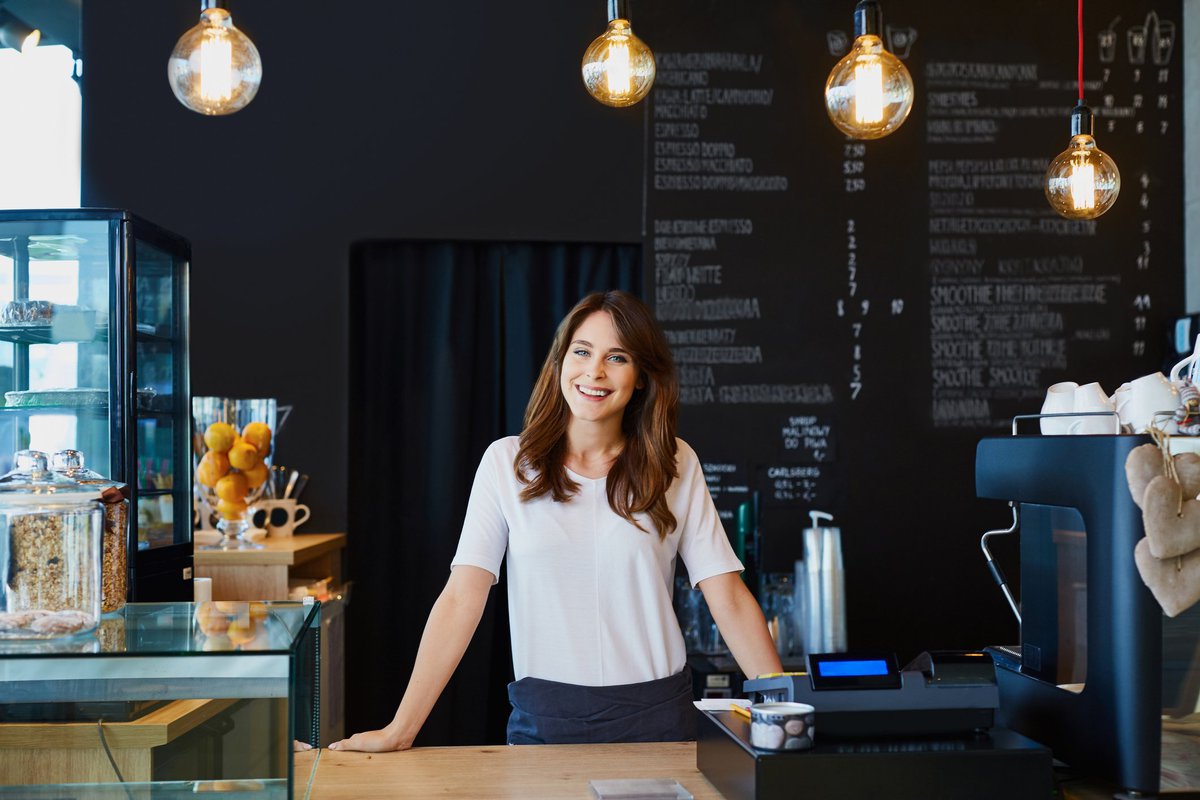 CRM help desk software is key to ensuring your customer service will earn you repeat business and referrals. Here's how to find the best software for your business.
Customers are notoriously finicky, but they're also the lifeblood of your business, so you've got to deal with it. Good customer service will set a strong foundation for future growth in your business, so it's important to get it right.
Software with help desk and customer relationship management (CRM) capabilities is key. Help desk CRM software differs from, say, IT help desk software in that it is focused on general customer service. It differs from a strictly CRM platform because it isn't focused on sales and marketing.
So, what makes a good CRM help desk platform, and how can it help your business? This guide breaks down everything you need to know.
Overview: What is a CRM help desk?
CRM help desk software is essentially a form of customer service software that businesses use to develop relationships with customers. It integrates sales and customer service efforts, syncing customer tickets and providing relevant sales data in real time to ensure a consistent, holistic customer experience.
Generally, the terms "CRM" and "help desk" refer to separate categories of software, but lately, the term "CRM help desk" has emerged to describe the relationship management aspect of such platforms.
3 benefits of CRM help desk software
CRM help desk software for small businesses generally provides three benefits to users.
1. Enhanced customer service
CRM help desk software better organizes customer service efforts at an organization, which results in an overall better experience for the customer. These platforms also collect more data to help an organization understand its customers and anticipate client issues, so they can be solved before they happen.
This software may show where customers stand in the pipeline and incorporate customer feedback so that the employee can provide ideal support.
2. Greater speed
With better organization comes greater speed, another perk that customers will appreciate. By having all the relevant information in front of them, employees can communicate more expediently with customers and give them a faster response. Additionally, clients can adopt the product faster, which opens up opportunities for upselling and cross-selling.
3. Enhanced efficiency
A customer service and sales team equipped with CRM help desk software operates more efficiently. Customer data is consolidated into one location and everything can be accessed from the cloud via mobile phones, computers, or tablets. This software often automates manual tasks, freeing up the team to focus its activities on solving customer issues and developing relationships with clients.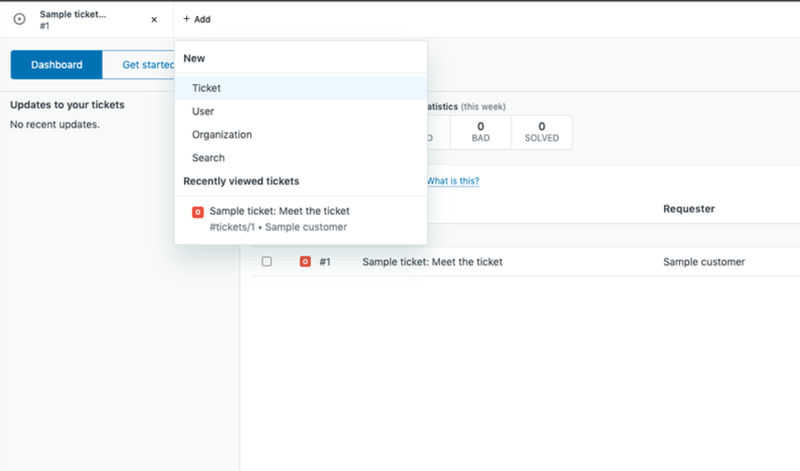 CRM help desk features
Businesses should look for the following features when choosing CRM help desk software.
360-degree view
Employees need easy access to a comprehensive, 360-degree view of critical data and customer information. All information collected from various devices and communication methods -- such as email, social media, surveys, and phone calls -- should be readily available.
Real-time notifications
In customer service, time is of the essence, so you'll need software that provides real-time notifications. For example, it should alert you every time there's a customer engagement, such as if a customer files a support ticket, if there's a response to that ticket, or if someone left a rating or a review of your product.
Two-way synchronization
Sharing information between key stakeholders is a must. The software should be able to pull a certain ticket and loop in the account manager. This enables the company to meet the client's needs quickly rather than having to wait for you to sort through the red tape. The software should be compatible across all devices or this may be impossible to achieve.
Ticket management
Any software that deals with customer service needs a CRM ticketing system. Every time a customer calls with some sort of issue that needs action, you need to be able to create a ticket within the system that can be managed and tracked until the customer's needs are met. This ticketing system should be intuitive and easy-to-use.
It should also track data on your tickets so you can examine factors like response time, which enables you to improve your customer service in the future.
Data analysis and reports
Every business must be able to crunch numbers and spot trends, so CRM help desk software should be able to do sales analytics and track customer metrics. Your software should track customer activities, sources, and scores, among other metrics. You should regularly schedule reviews of this data to make necessary changes to improve your team's performance.
Knowledge base management
The best way to reduce the workload on your staff is to create a self-help option for your customers. By creating a knowledge base, which may include how-to articles and videos, customers can often solve their problems without contacting your team. This makes them happy because the issue was solved quickly and easily, and it helps you focus more time on customers with more complex issues.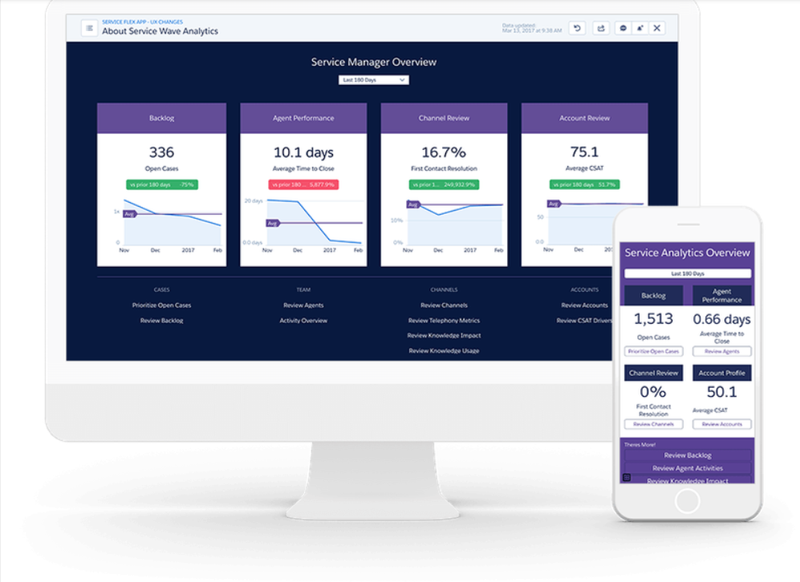 How to find the best CRM help desk for your business
If you're ready to pull the trigger on some new software, here's how to go about making sure you choose the right platform.
1. Assess your aims and objectives
What do you hope to achieve by getting this software? Do you want to improve your lead management best practices or boost your overall reputation with customers? All of these questions and more must be answered before you make any purchasing decision. Ensure this software does everything you need it to do by trying it out. Ask yourself if this needs to work for the entire business or just certain units.
2. Do your homework
Yes, we all have things to do, and browsing for software is probably not what you want to spend all your time doing. But if you do this right, the result is a one-time purchase that improves your company; if you don't, you'll be doing it again soon.
So, research some CRM examples to find some that interest you. Try each one out. Consult with your team on what they need. Consult with customers on how you can improve. Then judge the software's ability to help you do that.
3. Resist a DIY approach
When managers try the do-it-yourself approach, it's usually for one of two reasons: to save money or to have total control. But if you try to DIY a CRM help desk solution by having your internal IT team develop it, you risk making a costly mistake -- in terms of man-hours spent developing it and lost productivity from your team struggling to use it. Just go with a tried-and-true software system and make your life easier.
Now's a good opportunity to overhaul your customer service
If you're looking for CRM help desk software, chances are you aren't satisfied with how your company is handling customer service in general. So, instead of just swapping out your software, why not take this opportunity to totally overhaul your customer service operation?
Get all your key stakeholders in a room and get feedback on what's working and what isn't. Brainstorm some ideas on what you could do differently. Ask them to try out some software options and give you some feedback. Then draw up a new system and run with it, making tweaks along the way. It could have a major impact on your future as a company.
We're firm believers in the Golden Rule, which is why editorial opinions are ours alone and have not been previously reviewed, approved, or endorsed by included advertisers. The Ascent does not cover all offers on the market. Editorial content from The Ascent is separate from The Motley Fool editorial content and is created by a different analyst team.