The Power of Customer Segmentation
Many or all of the products here are from our partners that pay us a commission. It's how we make money. But our editorial integrity ensures our experts' opinions aren't influenced by compensation. Terms may apply to offers listed on this page.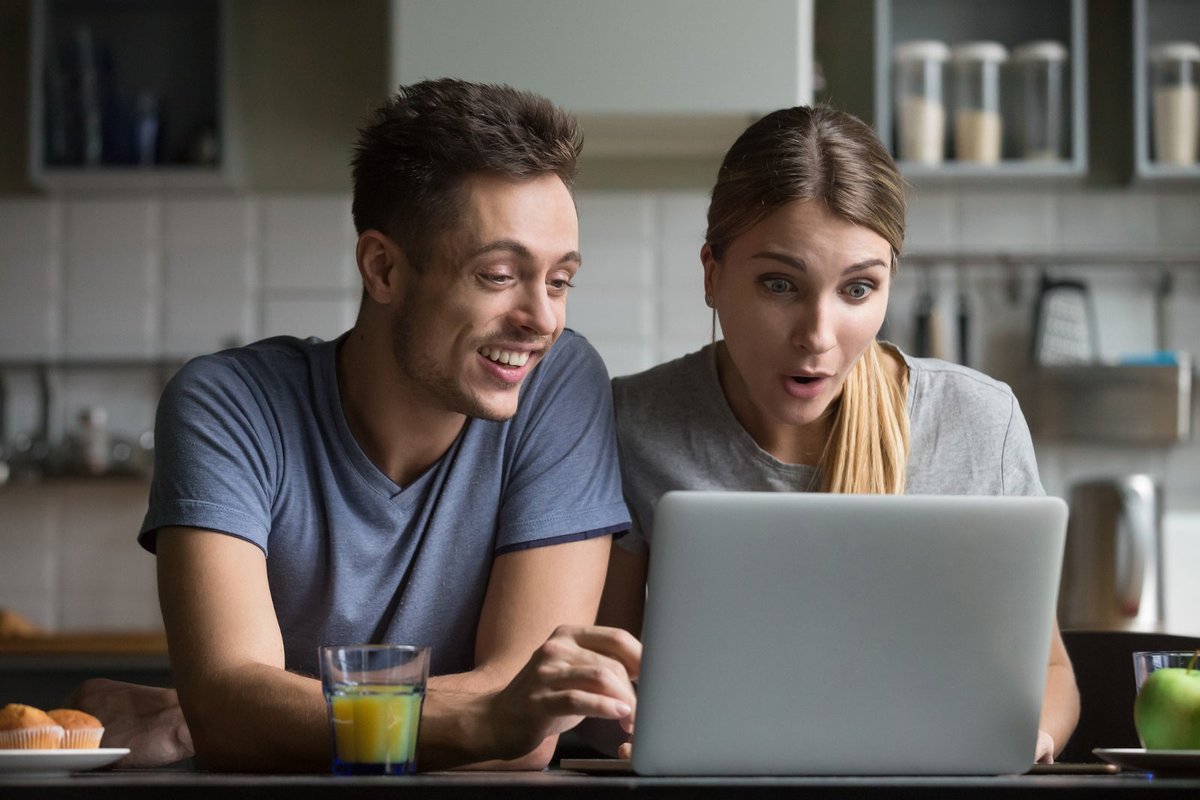 Customer segmentation allows small business to find customers with increased efficiency. The Ascent details how to create and leverage customer segments.
Only about 50% of all businesses survive for longer than five years, according to the Small Business Administration. But why simply survive when you can thrive? Take these clear steps to avoid failure and grow your business:
Understand customer needs.
Align your product or service to meet those needs.
Get the word out through the appropriate marketing channels to capture your target clients.
Customer segmentation is the linchpin in this process. Customers aren't all the same. To meet their needs and market to the appropriate audience, a business must evolve away from a one-size-fits-all approach.
This is accomplished through customer segmentation, which enables a business to deliver solutions personalized to individual clients. Similar to account-based marketing, this method cuts through the vast quantity of information bombarding customers today, making them take notice of your company's offerings and convincing them to buy.
Overview: What is customer segmentation?
Let's explore how customer segmentation can help by first understanding what it is. Customer segmentation, also known as market segmentation, is the process of dividing your universe of existing and potential customers into clearly defined groups based on different sets of criteria for each group.
The goal is to group together customers with similar needs, and then assign a value based on business goals (typically revenue potential) to each grouping.
This facilitates the company's ability to find the most valuable client types for its business and effectively market to them.
Customer segmentation affects your company's core marketing principles, and vice versa, because your product, pricing, place, and promotional strategies all depend on your client segmentation.
Even a simple product, such as sugar, benefits from segmentation. Brown sugar, raw sugar, and cane sugar are all used and marketed in a different manner from white refined sugar, each meeting the needs of different customer segments.
Benefits of using customer segmentation
Customer segmentation provides many business benefits. Here are just a few ways segmentation can help.
Better products and services
By understanding the needs of different customer groups, your products and services can evolve to better fit those needs. Doing so generates higher customer satisfaction, leading to sales growth.
For example, many traditional retailers have struggled with the consumer transition to e-commerce.
However, Williams Sonoma prospers thanks to customer segmentation. The company built its West Elm brand to appeal to millenials, who are attracted to businesses that support social and environmental justice. As a result, the company began offering organic fabrics and promoted its eco-friendly manufacturing processes. These efforts resulted in year-over-year sales increases of over 14%.
Increased revenue and profit
As Williams Sonoma shows, not only does customer segmentation improve products and services, it boosts your bottom line, too. That's because segmentation identifies the customer groups that best align with your business needs.
For instance, if you're looking to increase revenue, find the segments with the largest revenue potential or the highest conversion rates.
If the goal is to grow adoption of your offerings, pinpoint the segments that make these customers a better fit for your products than customers in other segments.
Through a segmentation analysis, business goals are achieved more efficiently. You can zero in on the leads most likely to convert, improving your lead management and return on investment (ROI). Consequently, you capture higher profits.
Improved marketing strategy
Client segmentation is essential for creating a strong marketing strategy and achieving marketing KPIs. For example, a marketing message personalized to specific segments leads to better response rates and conversions.
In addition, segmentation feeds into the development of positioning strategy that resonates strongly with your target audience. It also defines the marketing tactics that work best to reach each segment.
Segmentation is used to group where clients live in the customer life cycle in order to improve personalized messaging. As you can see, customer segmentation is used in virtually all areas of marketing.
Lower costs
Another segmentation benefit is its ability to lower costs. Through the segmentation process, you avoid wasting sales and marketing efforts pursuing potential customers who are not a good fit for your offerings, or who are not your most profitable customers.
Also, you improve customer retention, which is less costly than acquisition efforts.
A segmentation analysis reveals the characteristics of those who tend to be long-term customers, and the types of tactics, such as loyalty programs, that work best to retain the different client segments.
Moreover, your business benefits from economies of scale. Since your marketing methods will be the same across a customer segment, you're able to more efficiently manage the time and resources needed to execute that strategy.
How to segment your customers
Customer segmentation starts with data. This is where your company's business intelligence capabilities come into play.
To build market segments, a business collects many data points about its customers, and segments are then defined and built with this data.
For instance, customer segmentation can be along demographic dimensions for companies selling to consumers (B2C), or by size of a client's organization for companies selling to businesses (B2B).
Typically, companies segment customers based on factors like geography, psychographics, behavioral characteristics, and demographics -- or in the B2B case, firmographics.
That said, there are many more methods via which you can segment your customer base. You may want to establish segments using traits unique to your business, such as based on a customer's lifetime value, which represents the projected revenue a customer will generate for the duration of their interactions with your business.
One popular approach to segmentation is the STP framework. STP stands for segmentation, targeting, and positioning.
These elements mark the key decision points in building a customer segmentation strategy. They are defined as follows:
Segmentation: First, identify the markets and customers you want to approach.
Targeting: Narrow your customers to the groups that deliver the greatest business benefit, such as the most profitable or the fastest-growing groups.
Positioning: Define how to position your brand and your business to customers in your marketing.
You will likely need to do a fair amount of data analysis to implement customer segmentation. You can see the important role that data plays in these steps:
Define the characteristics of customers who are a fit for your products and services.
Collect data about your existing and potential customers to group them according to these characteristics.
Build a marketing and sales strategy tailored to these segments.
Roll out your marketing and sales tactics -- and collect more data. This time, the data helps evaluate the performance of each tactic to determine if changes are required. These changes may be in the strategy or even in the initial segmentation if the new insights show that fine-tuning is required.
Types of customer segmentation
There are a variety of methods by which you can group customers when employing customer segmentation.
Here are the overarching strategies that anchor these segmentation methodologies.
Concentrated strategy
In this approach, the company defines one or only a small handful of customer segments. The idea here is to concentrate on a niche market or a tightly-defined customer set.
This approach works well if:
Your product or service is designed for a narrow customer group.
You are a small company with limited resources, so you have to zero in on the types of customers who will maximize your revenue or profit.
You're launching a new product or service, so you want to focus on customers who are most likely to try the new offering, such as early adopters of new technology.
For instance, a company selling beeswax paper as a replacement for plastic wrap is looking for customers interested in environmentally-friendly alternatives. Given the narrow scope of the company's product, it's not necessary to create lots of customer segments.
Differentiated strategy
A differentiated segmentation strategy targets two or more customer segments at the same time.
The idea behind this approach is to address multiple niche markets; it's also useful if your business wants to capture customers beyond the narrow focus of a concentrated strategy but not over-extend its resources by creating too many segments.
A shoe store can create one segment for consumers who want a good price and a second segment targeting customers who care more about quality.
The demographics for these two segments might be similar, but for the price-sensitive segment, the marketing strategy can focus on providing coupons or promoting a sale, while marketing for the other segment can highlight the quality of the materials used in making the shoes.
Hyper-segmentation
Some companies may decide to build many customer segments. There are several reasons why a business may require a lot of segments:
The company offers many different products.
It's planning to execute a personalized marketing strategy where the messaging is tailored to each individual customer, such as reaching them at every stage of the customer life cycle.
Your customers exist in many dimensions that warrant separate segments. For instance, if your clientele have some overlapping demographics but live in varying geographies, you may want to build segments unique to each geography so that outreach to clients in sunny California differs from outreach to those snowbound in Alaska.
Ford Motor Company provides cars for many different customer segments. Its Mustang is for driving enthusiasts who want a sports car. Ford's truck line is for consumers who need cargo space, such as for hauling equipment. Its Lincoln brand of automobiles is designed for the upscale market.
What your business can do with segmented customers
Now that we've covered the basics of customer segmentation, let's turn to how you can apply this knowledge in your business.
Achieve your business goals
It's easy to get carried away with customer segmentation. One of the biggest pitfalls is creating too many granular segments without clear ties to business objectives.
Quantify the goal you're trying to achieve with each segment, such as estimating the segment's impact on revenue and profit. By doing so, segmentation can help you focus on your most profitable markets.
So, while you can have hundreds or thousands of customer segments, concentrate on the ones that help you achieve your business goals, and deprioritize the rest.
Use a CRM
CRM software was designed to collect customer data and help you uncover insights to improve your customer relationship management.
As such, implementation of a CRM, such as Insightly, is one of the best ways to execute customer segmentation.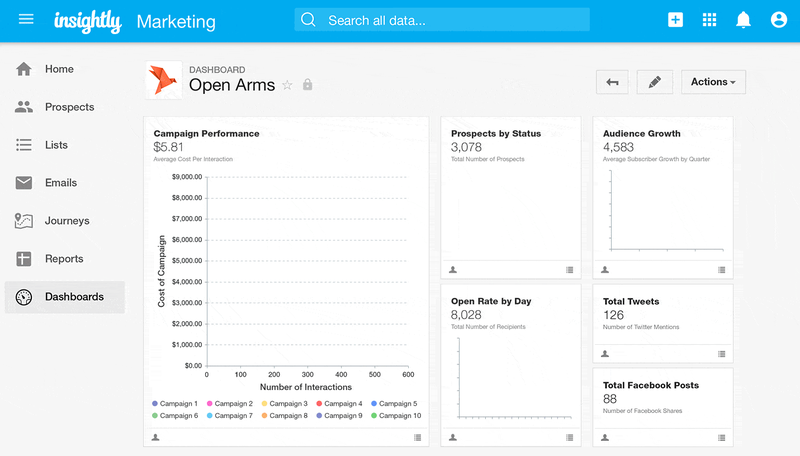 All customer data can live in a company's CRM. The software can also track every action a customer performs on your emails, your website, or when contacting your organization, and it can even note when clients pass from one stage of the customer life cycle to the next.
Harnessing this massive amount of data is easy with a CRM. In fact, many will automatically create customer segments for you. That's why it's the ideal tool for your segmentation needs.
Leverage email marketing software
Email marketing is one of the most effective direct marketing tactics to reach your customer segments.
Email marketing is so often a part of the marketing strategy that some CRMs even provide built-in email marketing capabilities.
But if you use a stand-alone email marketing software like Mailchimp, it not only creates the segmentation automatically, it can also integrate with a CRM to pull in and use all of your customer data.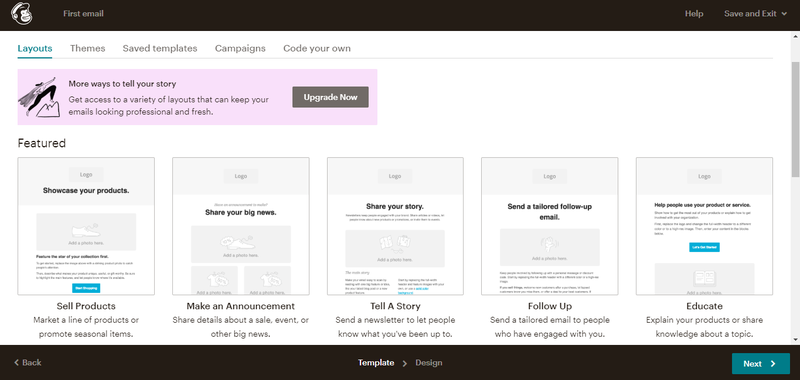 Email marketing software also uses customer segmentation data to send messages customized for each segment. It tracks a variety of data points associated with client actions and creates segments based on those actions.
For instance, potential customers who opened your email might form one segment, while those who clicked from the email to your website form a second segment.
Because the second segment showed greater interest after reading your email, customers from this group are more likely to convert into sales.
Take advantage of ad networks
Along with email marketing, the power of ad networks can put your customer segmentation to work effectively and efficiently.
An ad network is an advertising company that allows your business to reach a wide swath of customers across many different sites.
Google and Facebook are the two largest ad networks with the ability to deliver ads to billions of Internet users. Both companies allow you to import your customer segments in the form of lists to their systems. Then you can run ads that target those specific customer types.
Parting advice on customer segmentation
Segmentation isn't a one-time exercise. Customer characteristics change as new technologies are introduced or the competitive landscape evolves. Your business can react to these changes by revisiting your segmentation on a regular basis.
You should plan to do this at least once per year, or even quarterly depending on how quickly transformation occurs in your industry.
By mastering customer segmentation, you'll position your business for maximum success.
We're firm believers in the Golden Rule, which is why editorial opinions are ours alone and have not been previously reviewed, approved, or endorsed by included advertisers. The Ascent does not cover all offers on the market. Editorial content from The Ascent is separate from The Motley Fool editorial content and is created by a different analyst team.
Randi Zuckerberg, a former director of market development and spokeswoman for Facebook and sister to Meta Platforms CEO Mark Zuckerberg, is a member of The Motley Fool's board of directors. Suzanne Frey, an executive at Alphabet, is a member of The Motley Fool's board of directors.
Robert Izquierdo
has positions in Alphabet (A shares), Meta Platforms, Inc., and Target. The Motley Fool has positions in and recommends Alphabet (A shares), Alphabet (C shares), and Meta Platforms, Inc. The Motley Fool has a
disclosure policy
.