Lead Management 101: What It Is and How to Manage It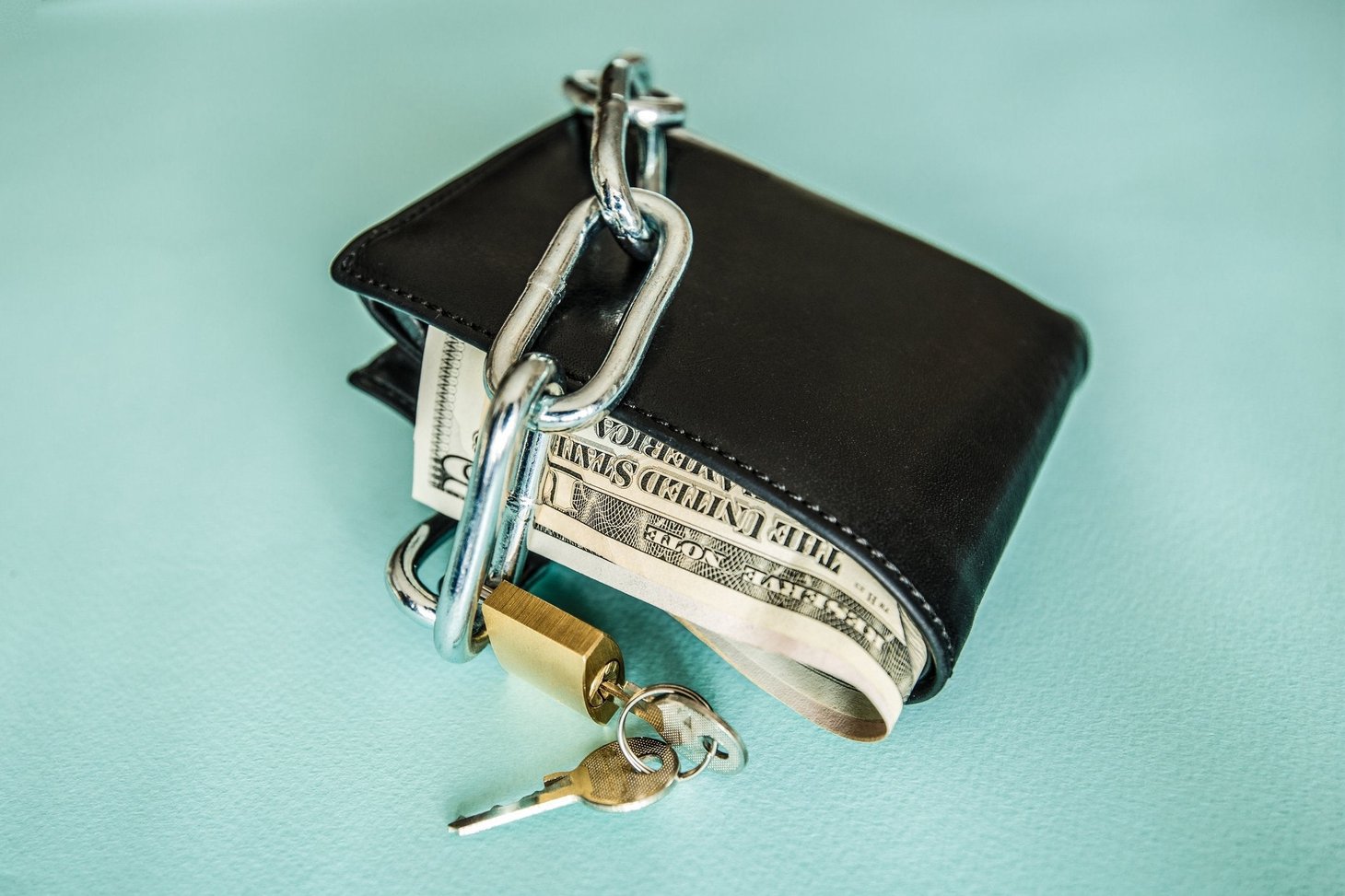 Many or all of the products here are from our partners that compensate us. It's how we make money. But our editorial integrity ensures our experts' opinions aren't influenced by compensation. Terms may apply to offers listed on this page.
Lead management is a vital component of the sales process. Here, we discuss how to better manage your leads and when to use CRM software.
You're using every trick in the book to get people to click your ads, visit your website, attend your events, and leave you their calling cards. You follow up with leads that look promising, transfer a few to sales for demos and walkthroughs, follow up some more, and add more names to your growing list of leads that need following up.
Then an ad of yours suddenly goes viral, and the next thing you know you're getting questions from everywhere: email, social media, referrals from friends and past customers, organic search, even a former classmate you have not spoken to in a long time is calling about your product.
Awesome, right?
Not necessarily. If you're getting way more leads than you can handle, lead leakage isn't far behind.
And that's exactly why you need to take a good, hard look at how you manage your leads.
Overview: What is lead management?
A lead, or sales lead, is a person or organization interested in your product or service and, who, with good nurturing, may become a client in the long run.
Lead management is a process that includes systems and activities designed to acquire and capture leads, monitor their activities and behavior, educate and engage them, and when they're sales-ready, hand them off from marketing to the sales team.
Leveraging CRM marketing to nurture leads is a necessary precursor to both the B2C and B2B sales management processes. If you manage your leads well, your sales team can focus on actually making sales instead of looking for qualified buyers.
How does lead management work?
Not all sales leads are created equal. Each customer's buying journey is unique. Some come to you ready to purchase right off the bat, while some are in the early stages of the sales process. According to Salesforce, some leads may need approximately six to eight touches to qualify as a viable sales lead.
Others are simply "looking around" and have no interest in buying at all.
A solid lead management system weeds out weak leads and nurtures those with strong potential to convert.
Adopting one streamlines the overall sales experience for your customers and makes your marketing and sales teams more productive and efficient.
Here's how to manage your leads in four steps:
Step 1: Lead generation
Lead generation is the process of creating awareness for your products or services through ads, articles, how-to videos, website downloads, promotional events, PR campaigns, and various B2B and B2C marketing strategies and advertising campaigns.
Once you've generated enough consumer interest, you can start reaching out and validating your leads.
You don't want to attract just anyone to your campaigns. Instead, you want your target market to notice. You want your marketing messages to resonate with them, which is why prospecting your potential audience is a critical first step. Information you need to know includes:
Demographics (gender, age, marital status, occupation, income level, etc.)
Psychographics (values, opinions, interests, personality, lifestyle, etc.)
Behaviors (what they watch and read, buying patterns, what benefit they're looking for in a product, volume and frequency of purchase, etc.)
Their pain points and how your product or service addresses them
Step 2: Lead capture
As soon as potential customers start responding to your lead generation strategies is when you start collecting vital intelligence about them.
You want to know who they are so you can promptly decide if they're a good fit for your product or service.
Attach tracking codes to content you push out via email or social media to understand and track the type of content your audience responds to.
Tools like Google Analytics provide key insights including the types of content visitors consume, how they're coming to your website (social media, paid search, email, organic search, etc.), their category interests, age, gender, location, language, the device used, even their browser information.
Use lead capture forms when offering content such as whitepapers, ebooks, or webinars. Your form will capture critical information such as the visitor's name and email address, which you can later use in lead nurturing and other phases of the process.
Step 3: Lead scoring
To make the lead handoff from marketing to sales as frictionless as possible, it's worth emphasizing that the marketing and sales teams must be aligned in their definition of a sales-ready lead.
Marketing might tag leads as anyone responding to an ad or social media campaign, while sales may categorize leads as only those who are ready to make a purchase.
This is where lead scoring steps in.
Lead scoring is the process of ranking leads to determine their readiness to buy. You assign each lead a score. It can be a numerical value or labels such as "hot," "warm," or "cold," based on several elements, including:
Their current position in the sales pipeline
Demographics
Level of engagement with your company
Online behavior
The score determines how you prioritize your leads, how you respond to them, or what type of content to offer them, with the goal of accelerating the buyer's journey.
For example, a company's CEO will score higher on the lead ranking scale than the same company's marketing intern. That's because the CEO is a decision-maker. If you can educate and engage the CEO, convince them that your product is the solution to their problems, you're more likely to turn them into a customer than the intern who usually has no authority to make decisions for the company.
Step 4: Lead nurturing
Lead nurturing is the process of cultivating relationships with prospective buyers who are not yet ready to buy. The objective is to educate them about your brand, products, and solutions by sending them targeted, informational content at each stage of the buying journey.
Your existing customers also need continued nurturing.
Just because they've already made a purchase doesn't mean their journey has ended. They've demonstrated a deep interest in your company and a capacity to buy, and building relationships with them through after-sales support, inviting them to events, and providing them with useful information keeps you at their minds' forefront when they're again ready to buy.
Here are some lead nurturing techniques and examples:
Send follow-up emails or call your leads right away. Leads lose interest if you don't contact them quickly enough. According to an Inside Sales study published by the Harvard Business Review, the chances of qualifying a new web lead decreases by 10x after five minutes.
Connect with leads using different channels. Use a combination of email marketing for your email list, social media, direct marketing, retargeting, etc. to reach out to them.
Deliver content or services tailored to your prospects' specific needs. For example, send content on the same topic to leads who downloaded an ebook on your website. Or book a demo with someone who checks out your pricing page.
Personalize your emails. Segment your email lists based on specific attributes such as interests, location, or buying preferences. Send your prospects birthday greetings, category-based discounts, or personalized user stories recounting buyer experiences they can identify with.
Benefits of lead management
Marketing and advertising are costly, time-consuming, and labor-intensive endeavors. Sales is a demanding process as well. It's only fitting that you treat lead management with the same rigor and care.
Lead management comes with a host of benefits, including:
Engage with the right leads. With lead management, you can quickly spot unqualified leads. You can focus your time and effort on high-value leads and, thus, maximize sales opportunities through higher close rates.
Improve marketing and maximize advertising dollars. Lead management makes it easier to identify where leads are coming from. With this information, you can revisit your marketing strategies and take advantage of the platforms that bring in the most leads.
Improve the buying experience. With data-driven lead management, you can send timely updates or useful, informational material to help your leads in their buying decisions.
Boost marketing and sales productivity. Knowing which leads to prioritize and which to pass off to sales can significantly boost your marketing and sales teams' efficiency.
Should you use a CRM for your lead management?
Nowadays, it's completely normal to hear people speaking about the benefits of lead management automation using CRM software. And they're right. When used properly, CRM software provides a whole host of advantages, including sales pipeline visibility, contact management, real-time analytics, and so on.
Keep in mind, however, that CRM software isn't ideal for every sales scenario, as you'll see below.
When you should consider using a CRM
You will benefit greatly from CRM software in these instances:
More leads than you can handle manually. As lead volume grows, lead management without CRM will be challenging. With CRM, you can automate the entire lead management process and monitor lead and sales activity through one centralized dashboard.
When using multiple disparate tools. If you're using a bunch of different applications to get a handle on lead management (e.g., spreadsheets to track leads, AdWords for lead generation, an email management system for email campaigns, and your business phone for outreach), chances are you don't have a consolidated view of the process, are keeping inaccurate or duplicate data, and wasting time alternating between different tools. CRM systems have integration capabilities, allowing you to keep all your data in one place. You have a centralized inbox for emails, and you can even dial a lead's number straight from the application.
You're losing leads and you don't know why. To provide the best-fit content to your prospects during the nurturing stage, you have to know where they are in the buying process. You have to track how they behave on your website and other places online. Which type of content do they consume? How many times have they visited your website in the past week? Are they engaging with you on social media? Contact management software can provide this level of detail, which means you know exactly what's going on and can take the steps necessary to move your leads through one stage of the pipeline to the next.
When you can skip the software
Using CRM software might not be for you if:
Your process is broken. Software won't fix a defective lead management process. It will only magnify its faults. Build your strategy from the ground up if you must, but ensure you have a working process before automating.
You're generating more unqualified leads. The goal of using CRM software is to help you save time. If this is not the case, and you're spending more time reaching out to leads but converting less of them compared to when you were doing things manually, it's time to ditch your CRM software.
Manage your leads for better business results
Your business not generating the revenue you expect despite having enough leads in your pipeline means an evaluation of your lead management strategy is in order. Lead management, when done right, lets you focus your energy and resources accordingly.
Alert: highest cash back card we've seen now has 0% intro APR until 2024
If you're using the wrong credit or debit card, it could be costing you serious money. Our experts love this top pick, which features a 0% intro APR until 2024, an insane cash back rate of up to 5%, and all somehow for no annual fee. 
In fact, this card is so good that our experts even use it personally. Click here to read our full review for free and apply in just 2 minutes. 
We're firm believers in the Golden Rule, which is why editorial opinions are ours alone and have not been previously reviewed, approved, or endorsed by included advertisers. The Ascent does not cover all offers on the market. Editorial content from The Ascent is separate from The Motley Fool editorial content and is created by a different analyst team.
Suzanne Frey, an executive at Alphabet, is a member of The Motley Fool's board of directors. The Motley Fool has positions in and recommends Alphabet (A shares), Alphabet (C shares), and Target. The Motley Fool has a
disclosure policy
.