Marketing vs. Advertising: What's the Difference?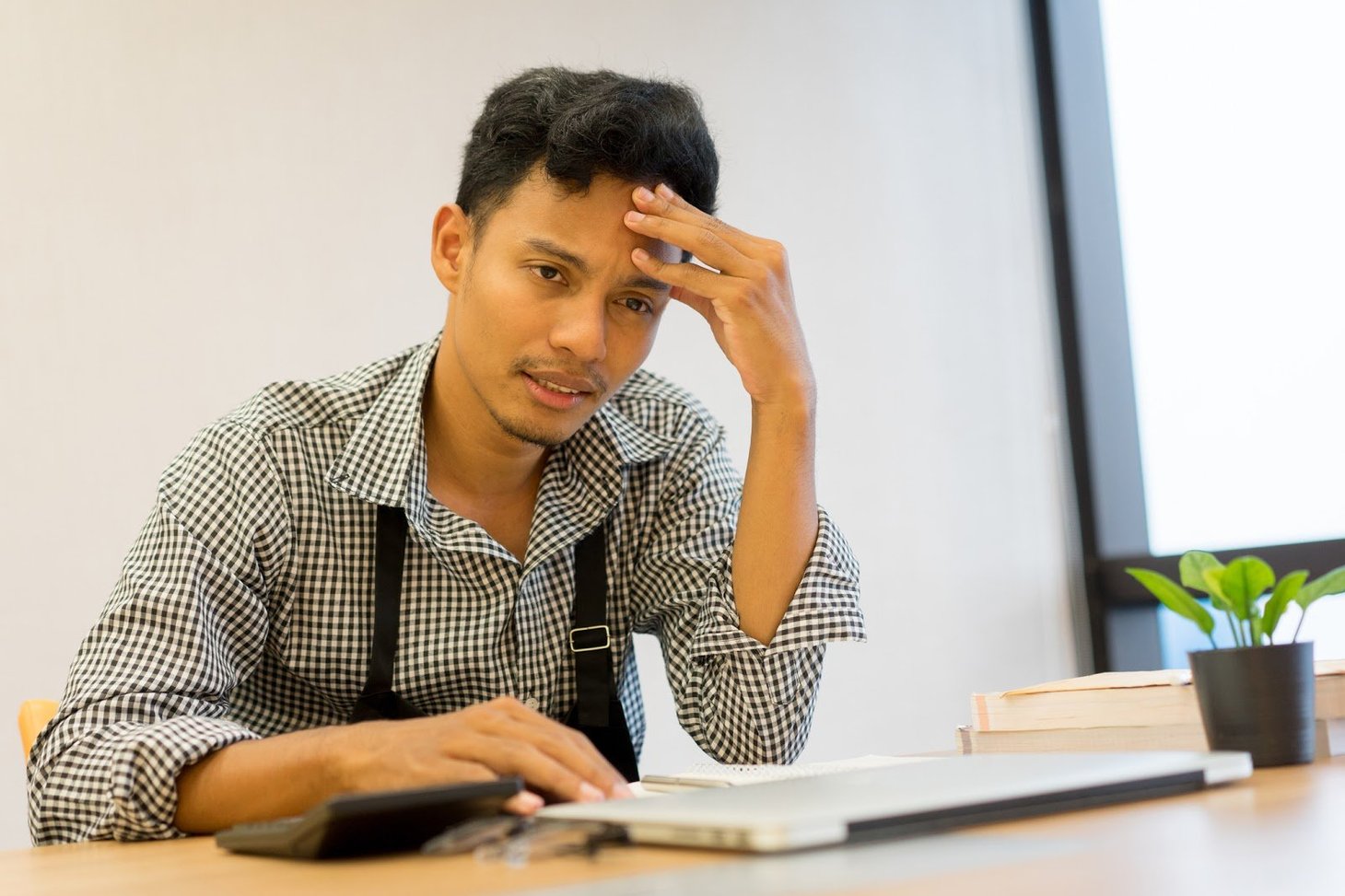 Many or all of the products here are from our partners that compensate us. It's how we make money. But our editorial integrity ensures our experts' opinions aren't influenced by compensation. Terms may apply to offers listed on this page.
Marketing and advertising are two similar words and are often used interchangeably but each have a different meaning. The Ascent highlights the key differences.
My friend John is a graphic designer. He shares samples of his work on Facebook every now and then. One day, he sent me this email: "This is a spam test. Please let me know whether you found this email in your promotions, updates, or spam tab."
As you can probably tell, John was doing research. I'm guessing the spam test had something to do with the domain name he just started using at the time -- most likely gauging its reputation.
John sharing his work on Facebook and sending out test emails was actually John doing marketing. If he decides to run a campaign using Facebook Ads, Google AdWords, or LinkedIn Ads to get the word out about his graphic design business, then that is John advertising.
Many people think advertising and marketing are concepts that can be used interchangeably. They are related, yes, and one is instrumental to the success of the other. However, they are not one and the same.
In order to reap the benefits of both for your business, it's vital that you understand how they're different.
What is marketing?
At its core, marketing is making your product or service interesting to potential buyers, which is a very involved process.
You build relationships with prospective clients, reach out to them using the communication channels they prefer, keep existing customers satisfied, seek feedback, provide timely pre- and after-sales support, and so on.
Marketing requires several different activities. Market research, audience analysis, market segmentation, pricing, branding, and promotion are all governed by what is known as a marketing mix.
Breaking down the marketing mix
An organization's marketing mix allows marketers to craft a sound marketing strategy and then successfully carry it out. It's broken down into the following four elements, known as the four P's.
Product: A product or service that addresses specific consumer needs
Price: The amount that customers pay in exchange for a product or service. The price also determines whether a company will be profitable
Place: How customers access your products or services, e.g., direct selling, franchising, through wholesalers or resellers, exclusive distribution, selective distribution, etc.
Promotion: Communication techniques used by a company to provide product or service information, e.g., advertising, public relations, or sales promotion
Service-oriented businesses use three additional P's to complete what is called the seven P's:
People: The people providing the service
Process: The process standard or blueprint followed by service personnel
Physical evidence: The physical space surrounding a customer when they consume your service, e.g., the interior design of your restaurant, the smell of your salon or spa
Your marketing mix is vital for pinpointing your target audience, identifying their needs and wants, and determining the best avenues and methods to sell them your product or service.
What is advertising?
Advertising is the act of getting the public to notice your product or service, usually via advertisements or paid announcements. Said differently, if you have to spend money to promote your brand or offering, then that is advertising.
Advertising's principal goal is to sway consumer buying behavior through promotion. To understand how advertising does that, it's vital to also understand the different advertising theories that advertisers subscribe to, one of which is the hierarchy of effects model.
The hierarchy of effects theory
The theory follows six key stages: awareness, knowledge, liking, preference, conviction, and purchase. These are further categorized into three stages, namely:
Cognitive (awareness and knowledge): Consumers process the information the ads have provided. Ads, therefore, should be attention-grabbing and informative.
Affective (liking and preference): Consumers start connecting with the brand. Ads should resonate and evoke positive emotions by appealing to consumers' values and lifestyles.
Conative (conviction and purchase): This is the stage at which advertisers attempt to convince the consumer to take action -- specifically, purchase the advertiser's product or service and dissociate themselves from a rival offering. Ads, therefore, should serve to expedite both B2C and B2B sales processes, not make them complex or the consumer walks away without purchasing.
Communication between groups: Liaising between the department needing advertising and the team that produces and places the ad.
The hierarchy of effects theory suggests 2 things. Exposure to advertisements moves consumers from one stage to another, and consumers' purchasing decisions are rational and follow the learn-feel-do sequence.
Marketing vs. advertising: How they differ
To keep things simple and less confusing, keep in mind that advertising is just one part of the overall marketing umbrella. So if marketing were a band, then advertising could be the vocalist, market research the guitarist, public relations the bassist, branding the drummer, and so on.
1. Responsibilities
Now, let's try to differentiate marketing from advertising even further by first outlining the tasks and functions of each, and what these functions entail.
Marketing
Business profitability is one huge responsibility every marketing department must carry. To achieve that, the average marketing department is responsible for the following:
Branding: Creation of a brand, a symbol, name, or any feature that distinguishes a product or service from similar offerings. It covers the communication techniques used to stand out and create a lasting impression.
Developing strong customer relations: The use of surveys and feedback tools to understand what customers need to ultimately meet their demands and expectations.
Tracking trends and keeping pace with the competition: Knowing where your company stands in relation to the market. Involves closely watching your competition to monitor what they're launching, what they're doing right or wrong, and how not to make the same mistakes.
Finding the right partners: Looking for the best companies or individuals to outsource certain activities and processes, as well as to conduct partnership and influencer marketing with.
Communication with other departments: Informing pertinent departments of your marketing activities and philosophies through talks and presentations, training sessions, or workshops.
Creativity and innovation: Constantly engaging your target audience, whether through promotions or introducing new products. Gathering market intelligence to help with brand positioning strategy and generating additional revenue.
Managing strategy and research: Planning for the long term using actionable insights gleaned from the marketing research process, as well as searching for better marketing tools, such as marketing automation, product management platforms, and sales enablement tools to close a sale as quickly as possible.
Budgeting and ROI (return on investment) awareness: Planning, managing, and working within marketing budgets to keep ROI healthy and positive. Measuring initiatives to understand which activities, channels, or strategies, e.g, direct marketing, database marketing, traditional marketing, etc., are worth pursuing.
Advertising
Advertising responsibilities include:
Research and oversight of creatives production: Development of the advertising message and images.
Audience analysis: Analysis of audiences to figure out how to best communicate a message.
Consumer media behavior analysis: Determining the media consumption trends or patterns within a specific market segment to pinpoint the most appropriate advertising outlets to pursue.
Pitching of advertising plans: Creating proposals that outline the advertising campaign's objectives and how you intend to deliver the results. Clients usually ask ad agencies for pitches to select the most suitable proposal for their objectives.
Media buying: Researching appropriate channels, such as TV, radio, print, billboards, or online for placing ads.
Creating estimates and budgets: Drafting promotional budgets that are in line with the company's overarching marketing and sales goals.
Communication between groups. Liaising between the company needing advertising and the agency that produces and places the ad.
2. Goals
Goals are what keep you on track. In business, they're vital for success. Below are just some of the goals that marketing and advertising departments aspire to achieve:
Marketing
Generate leads
Acquire new customers
Retain existing customers
Increase sales
Identify upsell and cross-sell opportunities
Boost customer satisfaction
Build the right product
Launch a new product, service, or initiative
Track, measure, and improve your marketing initiatives
Advertising
Influence consumer purchasing decisions through ads
Inform, convince, and remind customers about your brand or product
Maintain a strong image and brand reputation
Create more favorable attitudes toward your brand to increase brand loyalty and price points
Increase top-of-mind awareness for your company, brand, or solution among consumers
Attract first-time buyers
Motivate existing customers to make repeat purchases
3. Channels
A marketing or advertising channel is the avenue or medium through which campaigns are distributed. Over the years, and particularly with the continued adoption of the internet, marketing and advertising channels have grown in number.
Marketing
Popular marketing channels that have proven to be effective include:
Content marketing
Search engine optimization
Social media marketing
Affiliate marketing
Influencer marketing
Word of mouth marketing
Offline marketing
Brand building
Partner marketing
Retargeting/remarketing
Advertising
Some paid advertising channels you can use, both online and offline, are:
Television and radio spots
Billboards
Print advertising
Social ads: Facebook Ads, LinkedIn Sponsored Content, Twitter Ads, YouTube Ads
Paid search: Google AdWords, Bing Ads
Digital display advertising: banner ads or popups on websites
Video ads
Native advertising
4. Strategy and techniques
Marketers and advertisers include the following B2C and B2B marketing strategies in their repertoire to engage target audiences and promote their products:
Marketing
Leveraging user-generated content
Collaborating with influencers and brands whose audiences, products, or services are in line with yours
Using data and market research to target customers
Solving customer pain points through helpful content
Providing customers with a platform to interact with each other
Getting employees involved using employee engagement tools
Nurturing relationships with existing customers so they eventually become brand ambassadors
Testing new channels, tools, and platforms
Advertising
Promotional advertising, which includes giveaways, coupons, or temporary price reductions
Bandwagon advertising, which uses the fear of missing out
Patriotic advertising, which leverages national pride
Surrogate advertising, or the use of indirect advertisements to promote banned products, such as tobacco and liquor
Celebrity endorsements
Appealing to the emotions
Inclusion of facts and statistics in advertising copy, as well as "weasel" words, which are statements intentionally designed to convey the appearance of truth to prevent any legal problems
Complimenting the consumer, which uses flattery to influence buying decisions
5. Technology and tools
Imagine a plumber trying to fix a leaky faucet without the right set of tools. Hard to imagine, right? The same is true for marketing and advertising. Both use specialized platforms, technologies, and tools to get things done as efficiently as possible.
Marketing
Market research: Social media listening tools to understand user sentiment, Google Keyword Planner for keyword research, Google Analytics for website data analysis, Google Trends for spotting trends, survey tools such as SurveyMonkey and Zoho Survey for target group identification and finding out what customers want
Lead generation: Email marketing software for lead capturing and list segmentation, CRM software for account and records management, landing page builders for creating captivating landing pages, and agreed-upon lead scoring guidelines to know whether a lead should be nurtured by marketing vs. sales
Product development: Tracking and analysis tools to understand how website visitors and app users interact with your content, roadmap software for creating and communicating product roadmaps, flowcharting software for customer journey mapping and creating diagrams, apps to record interviews, presentation tools like Keynote or PowerPoint, project management software, and file sharing tools like Google Drive and Dropbox
Advertising
Advertising and promotional campaigns: Facebooks Ads, Google AdWords, local publications, billboards, television and radio spots, search ads
Tools and equipment for creating your ads: photography tools, audio/video equipment, editing software such as Adobe Photoshop, Canva, and Filmora
Mobile advertising platforms for app developers: Examples are Criteo and AdRoll
Other tools: Collaboration tools such as Slack and Skype, customer survey tools, advertising questionnaire templates, ad-testing services to validate your ad concepts and creative executions
6. Roles
How you fill marketing and advertising roles will depend on the size of your organization. Larger companies usually have in-house teams, while smaller ones tend to partner with agencies or independent service providers.
Marketing
Typical marketing roles include the following:
Marketing director: They lead the entire marketing department, and that includes overseeing the work of individual managers.
Product manager: Product managers see to it that the company's products are successful. They make strategic product decisions based on competitive analysis and market demand.
Brand manager: They're responsible for the brand's success through a strategy that solidifies the brand's market positioning. They set brand guidelines, including how the company's media and communications activities should be carried out across channels.
Sales manager: Sales managers lead a team of sales professionals and are responsible for providing training, crafting sales plans, setting targets, analyzing performance data, and assigning sales territories.
Research analyst: They conduct research and gather data for analysis, with the goal of finding better ways to market a product or service. Data they collect includes audience demographics, consumer needs and preferences, as well as buying habits.
Other roles are:
Public relations manager: PR managers see to it that the company maintains a positive public image. They answer questions by the media, prepare media kits, organize press conferences, and pitch stories.
Social media manager: They oversee the marketing team's social media activities. Duties include planning, implementing, and tracking the performance of a social media strategy.
Community manager: They're the company's relationship builders and serve as the face of the organization. They engage and interact with leads and customers online, and their job duties may overlap with the responsibilities of the social media manager, PR manager, and even the customer service manager.
Advertising
The advertising jobs listed below could be in-house or outsourced, as the majority of small businesses do not have in-house advertising departments and will have to find either an agency partner or independent contractors for their advertising needs.
In some cases, a marketing manager may have to assume an applicable advertising management role, such as that of a media buyer to locate the best sites to purchase banner ads online.
We're adding this section simply to provide information on some of the most common advertising jobs.
Advertising jobs are generally categorized as management and creative. Management focuses on managing campaigns and clients, pitching new business, and coordinating the work of internal team members. Common roles include:
Creative director: The creative director conceptualizes advertising ideas and sells them to the client, then oversees the execution of those ideas, making sure that the images used and the message conveyed are what the client expects.
Art director: They're responsible for the visual elements of an ad or media campaign. They also coordinate and guide the work of other design staff.
Account executive: Account executives function as the bridge or liaison between clients and ad agencies. Their job includes sales, customer relationship, and business development duties.
Media buyer: They're responsible for purchasing desirable advertising spaces and time slots from various media outlets, as well as crafting strategies for effective media buying.
Creative roles focus on developing campaigns (including slogans, taglines, ad copy, and visual presentation):
Copywriter. They write the words, scripts, and slogans that accompany advertisements distributed across multiple channels, including television, radio, print, and online. Copywriters are also responsible for producing direct mail, writing product descriptions, and creating marketing materials.
Graphic designer. Graphic designers are responsible for the overall layout of an ad or brochure. They also create graphics to communicate ideas, such as logos and product illustrations.
Photographer. Advertising photographers capture eye-catching photographs for campaigns. They photograph a variety of subjects, such as products and models, depending on the requirements of the campaign.
Videographer. Videographers are responsible for filming and editing video content for commercials and other creative projects.
Management and creatives work together to create messaging campaigns that convey the essential points in an engaging, appealing, and entertaining way.
Use marketing and advertising to your advantage
To sum up, marketing is how a company handles product or service promotion, distribution, and pricing overall, while advertising is just one slice of the entire marketing pie, albeit usually the most expensive.
Marketing involves various processes such as market research, market analysis, segmentation, and positioning strategy. Therefore, it's more time-consuming, in terms of strategizing, than advertising.
Marketing seeks to understand consumer behavior through research, while advertising uses market research insights to guide its communication strategies. Advertising assists marketing by generating awareness and the right kind of buzz for a company's product or service.
It focuses on brand communication, while marketing prepares the product or service for the marketplace.
Both activities share the same objective, which is to alert consumers to products or services being sold.
All told, marketing and advertising aren't used independently of each other. For best results, they should go hand in hand.
Alert: highest cash back card we've seen now has 0% intro APR until 2024
If you're using the wrong credit or debit card, it could be costing you serious money. Our experts love this top pick, which features a 0% intro APR until 2024, an insane cash back rate of up to 5%, and all somehow for no annual fee. 
In fact, this card is so good that our experts even use it personally. Click here to read our full review for free and apply in just 2 minutes. 
We're firm believers in the Golden Rule, which is why editorial opinions are ours alone and have not been previously reviewed, approved, or endorsed by included advertisers. The Ascent does not cover all offers on the market. Editorial content from The Ascent is separate from The Motley Fool editorial content and is created by a different analyst team.
Suzanne Frey, an executive at Alphabet, is a member of The Motley Fool's board of directors. The Motley Fool has positions in and recommends Alphabet (A shares), Alphabet (C shares), and Target. The Motley Fool has a
disclosure policy
.