A Beginner's Guide to Writing a Positioning Statement
Many or all of the products here are from our partners that pay us a commission. It's how we make money. But our editorial integrity ensures our experts' opinions aren't influenced by compensation. Terms may apply to offers listed on this page.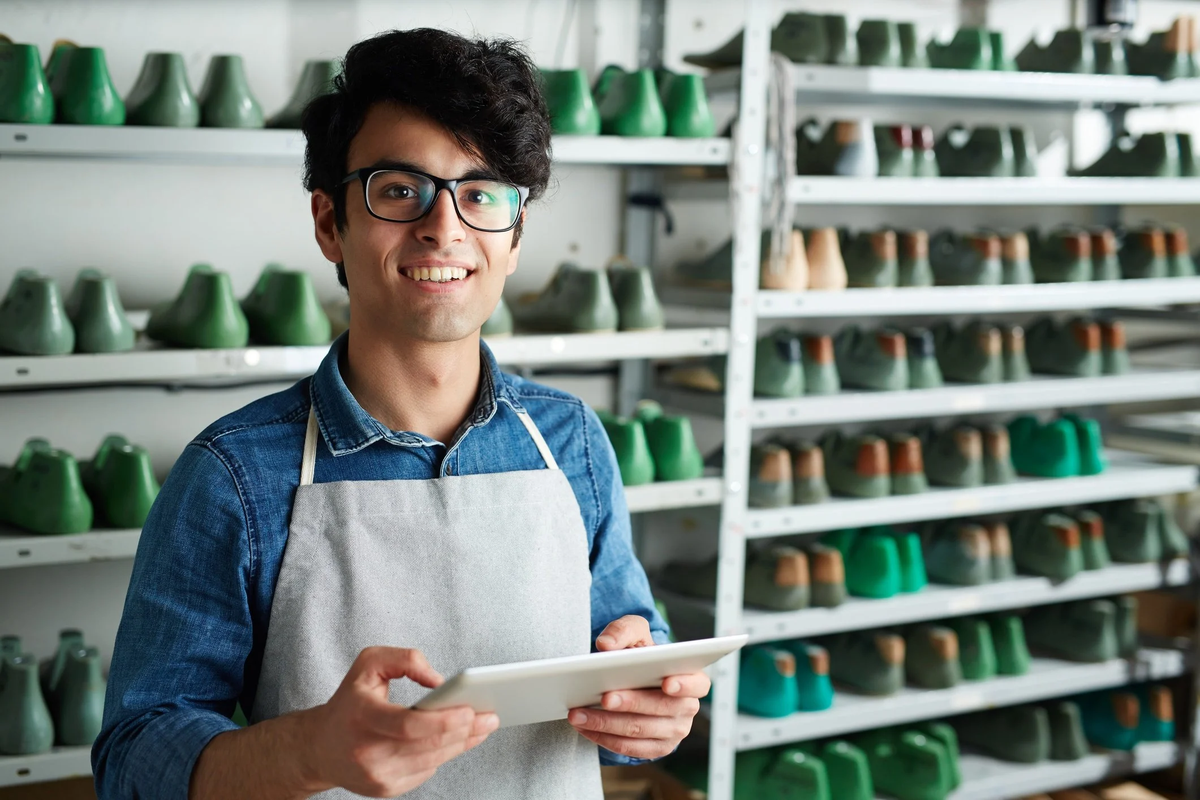 It can be hard to express yourself. You know everything about your business and what makes you great, but putting it down on paper? That's a different story.
Still, every business needs a great product positioning statement. It's the elevator pitch that describes your company and what value you offer to customers in a nutshell. It's short, to the point, and packed with meaning.
Coming up with a positioning strategy requires a lot of soul-searching, and ultimately a lot of work. But the principles of marketing dictate that it's work that must be done, so let's get down to it.
What is a positioning statement?
A brand positioning statement -- which can also be called a mission statement, or vision statement -- is how a business describes its particular product or service, and exactly what customer need that product or service meets in a way competitors don't.
Positioning is vital to any business, because without it, a company can easily get lost in the shuffle as customers end up gravitating to companies that are able to specifically address their needs.
Your business must come up with a specific positioning statement in order to differentiate yourself from everyone else and create a customer profile that will allow you to come up with a targeted marketing and sales campaign. It's important whether you're in restaurant marketing, law firm marketing, or website marketing. Basically, it's marketing 101.
One of the best digital marketing tips for all businesses is the suggestions that they put together a good positioning statement, which has the following five key elements:
Brand or product name
Target customer
Industry category
Benefit
Differentiating factor
How to write a positioning statement for your brand
The first thing to keep in mind is that a positioning statement should be short and sweet. You don't want pages and pages describing what your company is all about; save that for the business plan.
The purpose of a positioning statement is to quickly and succinctly describe your company and what makes you different. There should be no wasted words in this statement, so here's how you should approach each of the five elements.
Step 1: Define your brand and product
Your brand and your product are really two things that go hand in hand. The first is your brand, and it is essentially the image people have of your company. The second is the actual product (or service) you create that results in the image your brand has. You can use one to enhance the other in your positioning statement.
For example, your brand can be that you provide exceptional IT security for small to mid-sized online retailers, and your product is software for online retailers with small budgets that protects sensitive customer data from identity thieves and hackers.
Tips for defining your brand and product:
Defining your brand and product seems simple, but it's not. You may find yourself describing one aspect of your product, when really you should be focused on an entirely different aspect. Here's how to come up with the right definition.
Talk to your customers: Nobody does a better job of describing your product than a happy customer, so reach out to them and ask how they would describe your product. That's the description that will earn you more customers.
Ask yourself some key questions: Why does your company exist? What are some of the things you do to make customers happy? Why do you get up in the morning? Answering these questions will guide you to a good definition for both your brand and your product.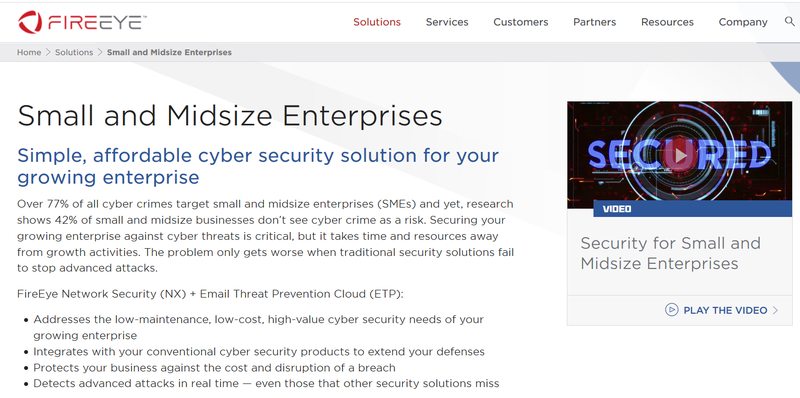 Step 2: Identify your target customer
If you haven't taken the time to sit down and write out a customer profile, now's a good time to do that. Chances are, you have a good idea of what the typical customer looks like, or you can look at data from past customers to come up with one.
Find a way to boil this down to one sentence, such as, "Our customers are middle-aged small to mid-sized online retailer owners who are worried about being hacked and having their customers' data released online, resulting in lost sales, angry customers, and even lawsuits."
Tips for identifying your target customer:
You need more information about your customer than, say, "needs IT services." How big is their business in terms of revenue? Do they have an IT team, or is the owner basically doing all of that work alone? What kind of IT services do they need?
Crunch your data: Use a CRM software platform with good reporting and analysis tools that will collect your data, and then set aside some time to do a deep dive into that data. You should be able to spot common aspects of your customers that will allow you to create a customer profile.
Research the market: Lots of research is published on your industry, so you should read up on that to get a better idea of what the typical customer looks like for your products and services.
Step 3: Figure out your industry category
Your industry category may be obvious to you, but it might not be to others. For example, if you produce software that provides targeted information to help contractors find new clients, are you a media company? Are you a consultant? Or are you something else entirely?
There are a couple of ways to do this. One way is to look at your competitors and see how they classify themselves. Another is to examine the customer and how they classify themselves. Doing this will give you clues as to your own industry.
Tips for figuring out your industry category:
The best way to figure out what industry you fit into is to look around you.
Use NAICS codes: Look up your competitors' NAICS (North American Classification System) codes to see if you might fit in that industry category, too. You can also find industry research that explores specific NAICS codes for additional insight.
Use SIC codes: You can also try looking up your competitors' Standard Industrial Classification (SIC) industry codes. SIC predates NAICS and is sometimes used instead of a NAICS code.
Step 4: Describe the benefits you offer
Now you need to describe what your product or service actually does. You should go back to the description of your product and the target market and meld those two things together.
For example, if your product is IT security, and your target market is small to mid-sized online retailers, the benefit you offer is that you provide affordable IT security to help small to mid-sized online retailers sell without fear of hackers and identity theft.
Tips for describing your benefits:
Describing the benefits is tricky, but the most important thing to remember is to put yourself in your client's shoes. What are they hoping to hear from you?
Focus on the customer's problem: The temptation is to describe what a product does, but you should actually be talking about the problem it solves. Instead of saying, "Our content management software has tools that automate tasks and allow writers and editors to communicate efficiently," you should say, "Our software helps content teams save time and increase production at the same time."
…and then go into features: Once you've described the problem your product solves, then and only then should you go into how the software does this. But always tie a feature to the problem you are solving, or it will mean nothing to the customer.
Step 5: Differentiate yourself from the competition
This might be the most critical step of all: How are you different from the competition? What value proposition makes you stand out? What makes the customer say, "I want to do business with them rather than these other guys"?
If you're a small law firm that specializes in protecting people from debt collectors, you could be the friendly neighborhood lawyer who puts your clients' minds at ease so they can live their lives without fear. You invite worried people to just have a cup of coffee and talk about things. Really, you're selling peace of mind, not legal services. Marketing tactics like these really help you get results.
Tips for differentiating yourself from the competition:
Offering a value statement that separates you from the competition is where a lot of businesses fall down, but there are a couple of sure-fire ways to do it.
Ask the customer: No one knows what makes you superior to your competitors better than the customer, so ask current clients why they chose you over a competitor -- what made you stand out? The answers may surprise you and give you new insights into how to market yourself.
Offer a little something extra: Late American statesman Bruce Barton once said: "Sometimes when I consider what tremendous consequences come from little things, I am tempted to think there are no little things." We often dismiss the little things we can do for our clients as inconsequential, but it is in those little things that you have the greatest opportunity to differentiate yourself. Does a big IT services firm pay your clients a personal visit to thank them for their business and to ask if everything is running smoothly? If not, this could be your opening. Does your chocolate shop offer special, personalized creations just for clients? You could really wow your customers with special treats available to no one else.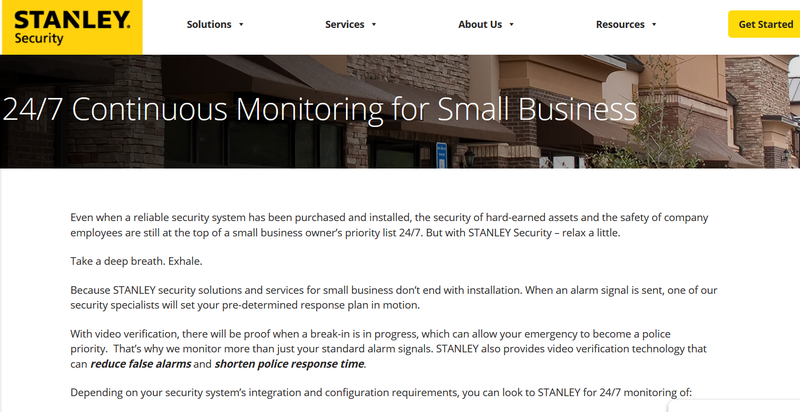 Create your positioning statement
Once you've defined all of the above elements, it's time to actually write the positioning statement. There are a number of ways to do that. Here are a few formats to consider:
For [target customer] in [industry], [brand/product] delivers [differentiator] so [benefit].
For [target customer] in [industry] that wants [product], [brand] provides [benefit]. Unlike competitors, [brand] is [differentiator].
At [brand] in [industry], we help [target] to [benefit]. Clients hire us because [differentiator].
Or, you can come up with your own wording. But if you do, follow the examples above in terms of not adding a bunch of extraneous words. It's OK to add another couple of sentences talking about other differentiators and benefits, but keep it simple.
Once you have a positioning statement, it's time to get it out there. Recite it at sales pitches. Use it to guide you when you discuss marketing or advertising campaigns. Use it to develop your small business marketing plan and marketing collateral. Put it on your website. Blast it out with email marketing software. Use whatever marketing channels you have at your disposal to spread it.
Get your entire company rallying around it, and you'll forge a clear path forward for your company.
We're firm believers in the Golden Rule, which is why editorial opinions are ours alone and have not been previously reviewed, approved, or endorsed by included advertisers. The Ascent does not cover all offers on the market. Editorial content from The Ascent is separate from The Motley Fool editorial content and is created by a different analyst team.
The Motley Fool has no position in any of the stocks mentioned. The Motley Fool has a
disclosure policy
.