A Guide to Sales Prospecting: How to Find and Convert Customers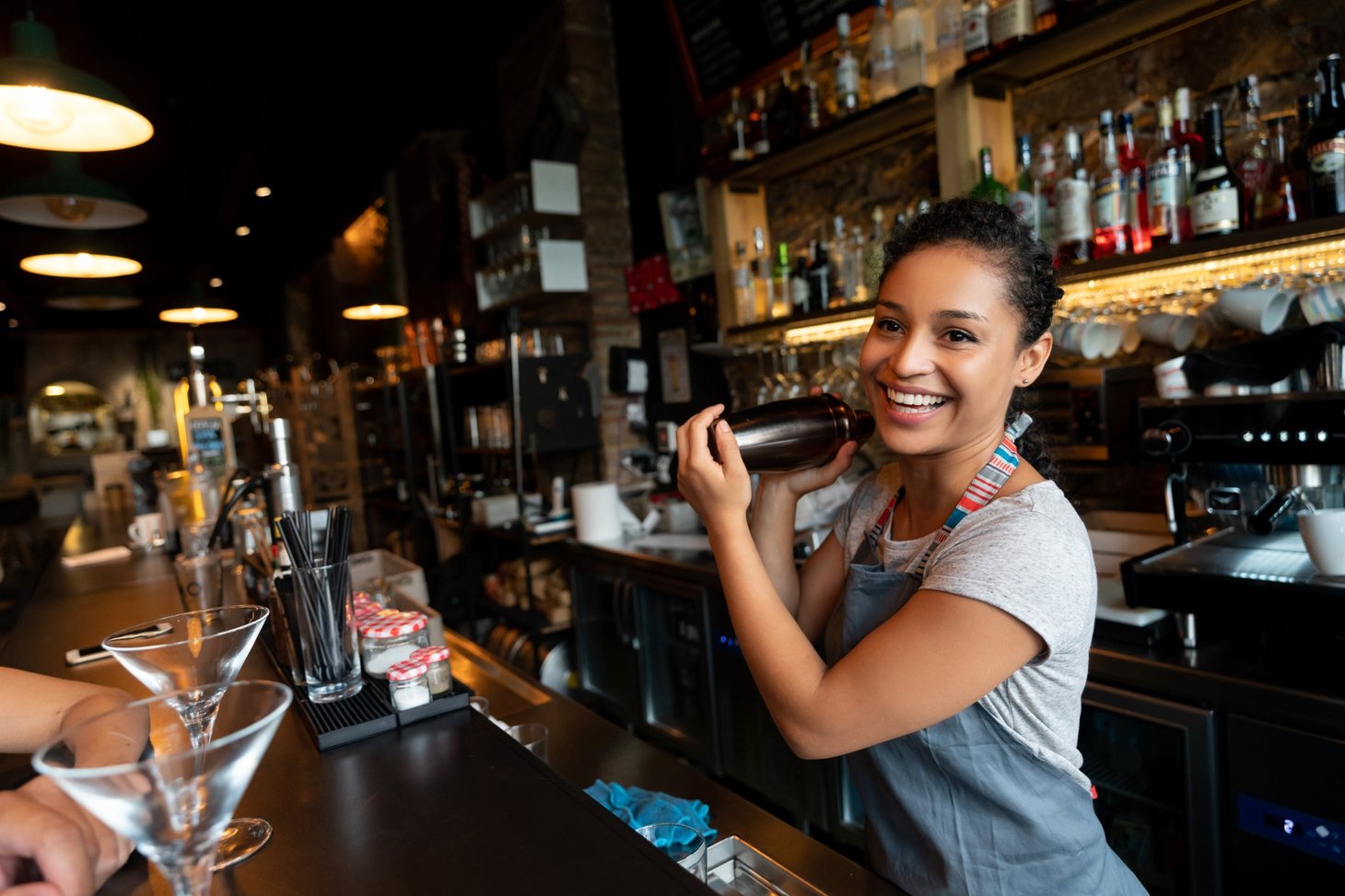 Many or all of the products here are from our partners that compensate us. It's how we make money. But our editorial integrity ensures our experts' opinions aren't influenced by compensation. Terms may apply to offers listed on this page.
Prospecting for future customers is the first step in the sales process. Here's how to use sales prospecting to find your target market and reach new customers.
If you're new to sales prospecting, you might have only heard the term "prospecting" as something that happened during the Gold Rush, when there was a frenzy to find and mine the most gold.
However, the sales process is essentially the same: know where to look to uncover the customers who can benefit from your product or service. Our prospecting guide helps you understand how to fill your sales pipeline to create that wealth of customers.
At a glance: How to use prospecting to find potential customers for your business
Step 1: Define your customer
Step 2: Use online channels
Step 3: Collect prospect information
Step 4: Mine other channels of opportunity
Step 5: Make contact with your prospects
Step 6: Continue to follow up and refine your prospect list
Overview: What is prospecting?
Customer prospecting is one of the first steps in the lead management process. The sales team uses specific sales prospecting tools to identify the type of customer to acquire and the market opportunities available to capture their business.
As part of your prospecting strategy, your sales team must decide how to approach these prospects, what channels to use to engage with them, and what to say that will prove your product or service will solve their problems. By engaging in these prospecting activities, your sales team will be able to start building relationships with these leads in the hopes of converting them into customers.
How to prospect potential customers
To get started, here are some steps for creating an effective sales prospecting strategy to boost your leads.
Step 1: Define your customer
Before doing anything else, you'll need to identify and describe the type of customer that could benefit from your product or service. This means deciding if you'll be engaging in B2B sales, working directly with the consumer, and generally defining what your customers look like: their pain points, income, geographic location, and how you can reach them online and offline.
How you can define your customer:
Create a customer persona that identifies all the defining qualities of someone who would value your product or service.
Identify the channels where you can reach out to them in order to start the prospecting process.
Step 2: Use online channels
Across all personas, more prospects spend time using various online channels rather than traditional offline channels such as magazines, newspapers, television, and radio.
Social media platforms such as Instagram, Twitter, YouTube, and Facebook are now the preferred sources for information, recommendations, and assistance. Additionally, you'll need to have a valuable, content-rich website, thought leadership content on other sites, and a mobile/text strategy.
How you can use online channels:
Benchmark and build your website based on the sites you have identified as being engaging and popular with your audience. Focus on fresh, relevant content, easy navigation, and a seamless experience.
To attract the prospects you have identified, generate content for your social media profiles based on what you see your prospects engaging with through these channels.
Step 3: Collect prospect information
During this step, it's time to start getting information about each prospect so you can reach out to them with more information and start building a relationship with each person.
When prospecting, it's important to start making a database to track individual interests and actions taken going forward. This requires offering those prospects something of value that incentivizes them to give you those specific contact details.
One of the best ways to accomplish this is to give your prospects the opportunity to sign up for something through social media or your website, such as a digital newsletter, special gift guide or report, or ongoing promotional opportunities.
How to collect prospect information:
Develop engaging content that gives your prospects information that can help them address certain issues.
Make sign-up easy with an online form that allows for quick data input. Put it on the home page and/or a link on your social media profile.
Address privacy concerns by telling prospects what you will and will not do with their personal details.
Step 4: Mine other channels of opportunity
A good salesperson always goes beyond the obvious channels. While much of your prospecting can be done online, that doesn't mean offline channels should be neglected entirely. Depending on your audience, there may be some value in focusing some of your prospecting activity on print and radio, local community organizations, trade shows and conferences, and networking events.
How you can mine other channels of opportunity:
Look to your current network for potential prospects. They may also have leads to pass on to you. These are invaluable connections, and they can also build awareness for future prospect mining. Be sure to send a properly formatted networking email when you reach out to these connections.
Incentivize any current customers by giving them a reward (discount, cash, etc.) for referring you to potential customers. This can work even if you don't have any customers yet by rewarding family, friends, and colleagues for referring your business to others.
Step 5: Make contact with prospects
After you've started compiling a prospect list, it's time to start reaching out to them to move them through the sales funnel. During this step, you'll need to focus on sales techniques that highlight how your product or service can help alleviate the prospects' pain points and why you offer something different than anything currently available.
How you can make contact with prospects:
Create a script focused on consistent, results-oriented messaging that you can adapt and customize for different segments of your prospect list. Keep the script brief so you don't overwhelm the prospects during your first contact with every way you can help.
Listen intently to what the prospect tells you rather than simply selling to them. Effective prospecting focuses on building relationships.
Make prospecting a daily contact process, keeping detailed notes about their reactions, engagement levels, and what they're looking for from a company.
Step 6: Continue to follow up and refine your prospect list
Think of the follow-up process as more of an opportunity to continue developing your relationship with each prospect. Look to move the relationship to the next step, either meeting in person or sending them additional information about how you can help them.
Even if every prospect is not responsive during this follow-up, plan to contact them in the future when you have more information they may find valuable.
How you can continue to follow up and refine your prospect list:
After the initial contact, send a follow-up message, thanking them for the opportunity to speak with them. A follow-up email provides an unobtrusive way to reach out and paraphrase your conversation so they understand you were listening and are interested in helping them.
During follow-up communications, you can use different approaches to further the relationship. These approaches might include asking for feedback, sharing new insights and recommendations, inviting them to an event, or offering a promotion or deal.
Sales prospecting strategies your business should try
During these steps, you may also want to try these sales prospecting techniques to win customers.
Referrals
We discussed referrals above, but they're worth mentioning again. This is one of the best prospecting strategies because the leads come to you as qualified in many ways.
A referral is when someone else has recommended you to an individual who they believe can benefit from your product or service. This helps you skip many steps in the prospecting process, moving right to the stage of contacting them directly.
Pro tip: To keep the referrals coming, you need to do more than just give that person a reward for the recommendation. Be sure to follow up with those who pass your name on to let them know how it's working out. When they see you actively taking advantage of each referral they pass on, they are more likely to keep feeding prospects to you.
Community groups and activities
When you participate in local events and groups, your prospects can put a face to the product or solution they are considering. You'll be able to build trust more quickly and also potentially gain more insights into what your audience wants through in-person conversations.
At the same time, you can qualify prospects right away and move them to the sales lead funnel.
Pro tip: Reach out to local community groups and activities to learn more about them and the audience they attract to ensure you are targeting the right local audience. Also ask the group or organization what you can do to provide the best assistance for their audience.
Seminars, workshops, and fairs
Getting involved in online or in-person educational events can position you as an expert in your market or niche.
Instead of prospects feeling like they are being sold something, your participation in these events shows them you are focused on providing them with assistance and actionable advice. That builds trust and potentially creates interest in what else you offer while also encouraging your audience to share more about themselves and sign up for additional information.
Pro tip: Use what you know about these prospects based on the personas you've developed to tailor your participation and content, focusing on those seminars and events that align with your solution and values.
Cold calling
While it's one of the oldest sales techniques in use, cold calling still works, even if it does involve reaching out to someone who you've never interacted with previously. With the amount of research you've already developed in terms of personas, market and competitor research, and social media tracking, prospecting via cold calls could be considered warm rather than cold.
While it may seem like you are contacting people out of the blue, you already know enough about these prospects to leverage that intelligence to start building a relationship.
Pro tip: If you use cold calling as part of your prospecting strategy, be prepared to spend a lot of time on it, including investing more resources into each contact for listening to the individual and keeping the prospect interested. Also, don't take it personally if you get a negative reaction; just move on to the next contact on the list.
Direct mail
Although this direct marketing technique is essentially a traditional print tactic, today's prospects still respond to receiving some type of flyer in their physical mailbox. This tactic can help create important calls to action, such as having the prospect look up your website or social media profile to learn more.
In this way, it does some of the sales prospecting for you: If prospects get the information in the mail and then reach out to you through another channel, they are candidates for direct contact due to their interest in seeking you out.
Pro tip: Use this prospecting technique in conjunction with the online steps and techniques previously mentioned to further develop relationships while widening your prospecting net to a larger audience.
Should you use a CRM for prospecting clients?
As part of prospecting, you may consider using a CRM (customer relationship management) platform. Here are some prospecting examples that illustrate why you should consider leveraging CRM software while prospecting for customers.
Centralizes data: Having one place for all prospect data makes it accessible to the entire sales team and provides a way to also easily share it with marketing or other key decision makers. Scripts, templates, and personas are all in one place to streamline the prospecting process.
Integrates with a host of prospecting tools: Many CRM platforms integrate with many types of prospecting tools, marketing software, and sales analytics solutions that further optimizes the prospecting process. The integration capability helps minimize or eliminate duplicate work for greater productivity while also heightening the insights from the ability to mine the data for other metrics and patterns.
Saves time through increased automation: Because prospecting can take considerable time, it's helpful to use CRM software due to its automation capability. This time-savings potential means you can find more prospects in less time, which can also lead to greater conversions.
Enacting your prospecting process
These prospecting tips can help your sales team successfully start and manage a scalable prospecting system. Now's the time to implement a structured sales prospecting activity that helps you find, engage, and convert more people to build brand awareness and revenue.
Alert: highest cash back card we've seen now has 0% intro APR until 2024
If you're using the wrong credit or debit card, it could be costing you serious money. Our experts love this top pick, which features a 0% intro APR until 2024, an insane cash back rate of up to 5%, and all somehow for no annual fee. 
In fact, this card is so good that our experts even use it personally. Click here to read our full review for free and apply in just 2 minutes. 
We're firm believers in the Golden Rule, which is why editorial opinions are ours alone and have not been previously reviewed, approved, or endorsed by included advertisers. The Ascent does not cover all offers on the market. Editorial content from The Ascent is separate from The Motley Fool editorial content and is created by a different analyst team.
The Motley Fool has positions in and recommends Target. The Motley Fool has a
disclosure policy
.