How to Perform a Value Chain Analysis
by Mark Roy Long | Updated Aug. 5, 2022 - First published on May 18, 2022
Many or all of the products here are from our partners that pay us a commission. It's how we make money. But our editorial integrity ensures our experts' opinions aren't influenced by compensation. Terms may apply to offers listed on this page.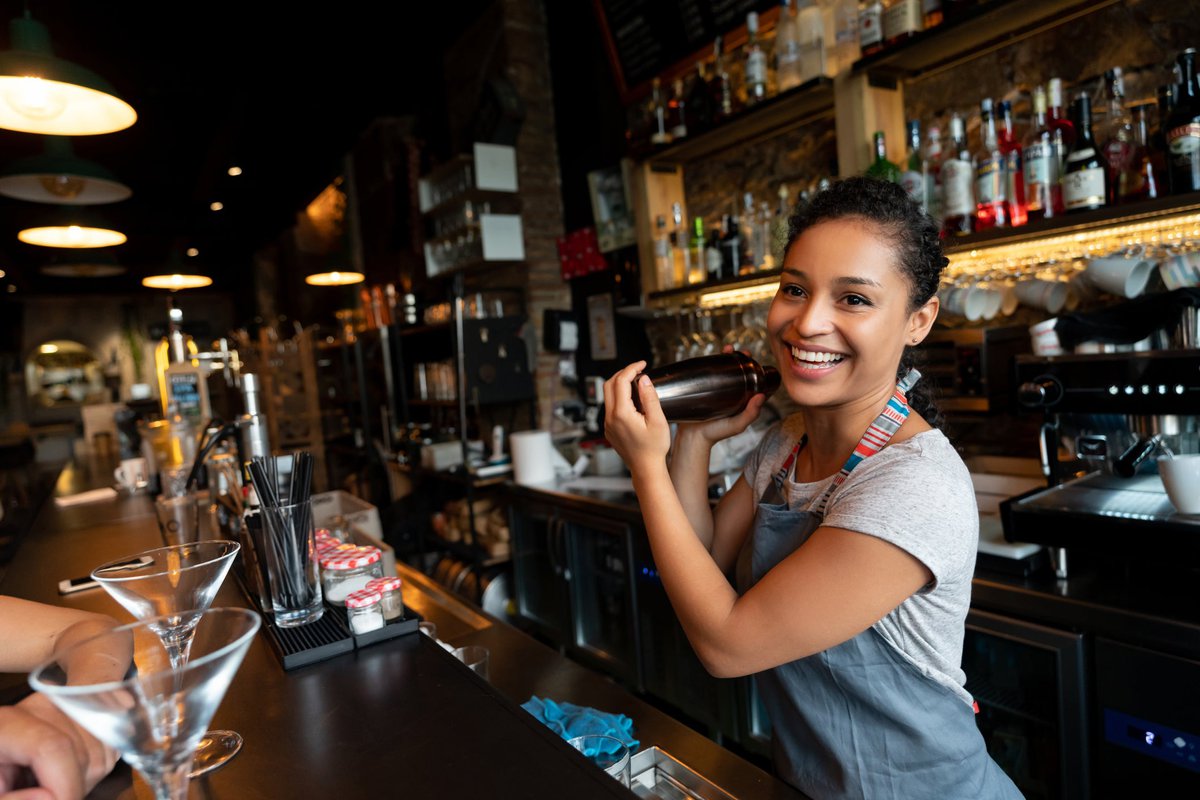 Every business owner is always searching for a competitive advantage. Performing a value chain analysis will identify the best options for lower operating costs and product differentiation.
During the day, business owners are consumed with the task directly in front of them: running their companies. Once that's finished each day, though, most of them have had their fair share of sleepless nights worrying about the big picture and endlessly kicking around different ideas to gain a competitive advantage over their rivals.
Maybe that means streamlining production to lower operating expenses. Or perhaps it's utilizing a new marketing campaign that results in increased sales due to greater perceived value by customers.
No matter what, you don't have to wait until the dark of night to consider the different possibilities available to you. Instead, you can conduct a value chain analysis.
Overview: What is a value chain analysis?
A value chain analysis calculates the cost of all activities that contribute to a company's products. Once those costs are determined, there are two ways to leverage that information to increase profits: introduce cost savings or create greater product differentiation.
The value chain model was widely introduced in 1985 by Michael Porter, a professor at Harvard Business School, in his best-selling book, Competitive Advantage: Creating and Sustaining Superior Performance. Porter separated nine fundamental business activities into two categories: primary and support.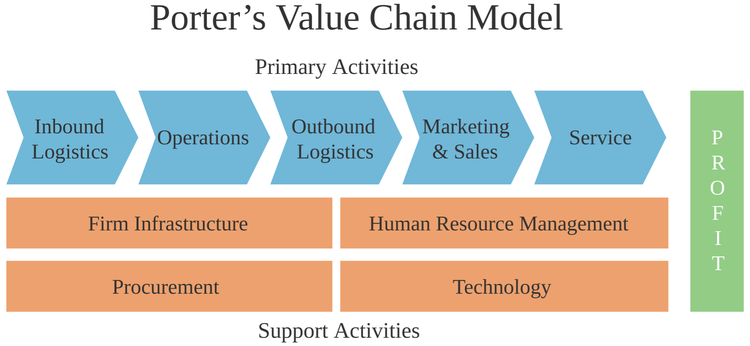 What to consider when conducting a value chain analysis
Performing a value chain analysis is a complex, time-intensive project as you will have to closely analyze firm infrastructure, perform at least one gap analysis, and utilize wide-ranging business metrics. It also requires gathering additional external information from competitors and customers.
1. Data collection
You will need to use multiple "instruments" -- that is, data collection methods -- to capture varied but necessary information.
For example, Mann Global Health (MGH), in conjunction with the Bill and Melinda Gates Foundation (BMGF), developed separate questionnaires for importers, distributors/wholesalers, retail outlets, and consumers to perform a value chain analysis of condom market performance in African countries to help combat AIDS.
2. Real cost vs. perceived value
Real cost is the quantitative expense to produce a good or service broken out step by step in the value chain: supplies, production, equipment, employee salaries, marketing, and service.
A common value chain analysis example is manufacturing, and according to "Automobile Industry Retail Price Equivalent and Indirect Cost Multipliers," the average total cost of a car breaks out as follows:
Raw materials and auto parts: 57% of total price
Research, development, engineering, and facilities operations: 16% of total price
Average advertising cost per unit sold: $1,091
Average dealership markup per unit: $1,497
Estimated sales tax per car: $4,984
Perceived value is customers' qualitative assessment of a product's worth. An example of the subjective nature of perceived value is Frederick the Great's rebranding of the potato in Prussia in 1774.
He had encouraged people to grow potatoes to avoid famine, but there was little interest because they were seen as tasteless and unappealing.
In response, Frederick declared it a "royal" vegetable to be grown only in the royal garden under continuous guard. Suddenly, people saw the potato as a desired item given its elevated status. However, the king told his guards not to be particularly vigilant in their efforts.
The result was that people began to steal potatoes out of the royal garden to grow on their own, and the potato became increasingly popular.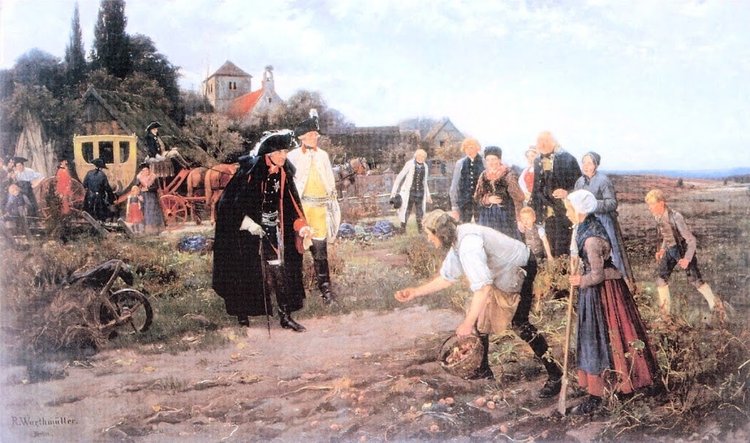 3. Lower costs vs. product differentiation
According to Porter's model, there are two ways to increase profits through value chain analysis: either lower costs or create added value through product differentiation. In the car manufacturing example above, you could achieve savings by using different suppliers to lower raw material costs.
On the other hand, Frederick the Great created increased perceived value for the potato without changing the potato itself.
How to do a value chain analysis
In order to perform a company value chain analysis, be prepared to capture a large amount of internal and external information. After that, you will closely analyze that data using business intelligence (BI) processes.
Then, you'll be able to determine whether reducing costs or product differentiation offers the best opportunity to increase profits.
Step 1: Identify all value chain activities
The first task is to determine every step in the value chain. Being comprehensive here is critical, otherwise your subsequent analysis and conclusions will be fundamentally flawed.
Tips for identifying value chain activities:
Given the breadth and depth of data you'll need to gather, this is not a task suitable for one person. Instead, you'll need a team that likely utilizes project management software to be methodical, thorough, and timely.
Use cross-functional teams: Not only should this process not be left to one person, it should not be tasked to a single department, either. Instead, use a cross-functional team to encourage feedback from multiple perspectives throughout your organization.
Create Gantt charts: Most project management software will allow you to create a Gantt chart similar to the example below. Not only can you use these to track your team's progress with this project, you can also use Gantt charts to create a visual value chain chart for the processes being examined.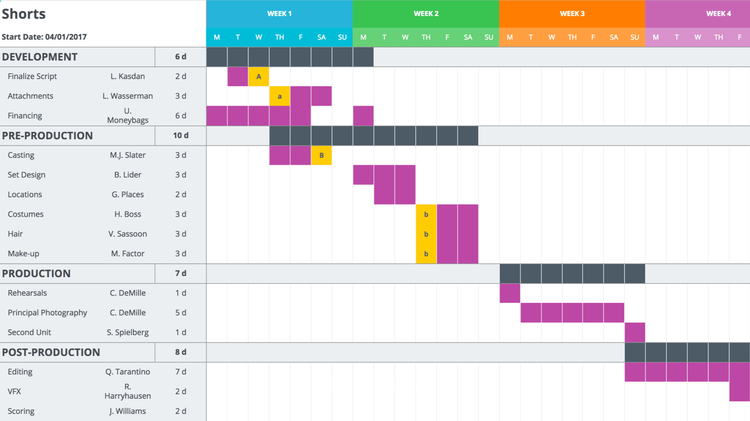 Step 2: Calculate the cost of each value chain activity
As you'll be told on the first day of almost any intro to business class, if you don't know your costs, you'll probably go broke. That's why the financials you calculate here will be a key metric for your business development strategy.
Tips for calculating the cost of each value chain activity:
You must take a hard-nosed approach in determining the true cost of each value chain activity as well as those that make the most significant contributions to revenue generation.
Actual vs. perceived cost: This distinction is similar to customers' subjective definitions of worth. That is, everyone sees what they contribute to the overall production process as equally -- or more! -- important than every other step, but that's not the case. In fact, a prioritization matrix could identify which steps you don't need at all.
Calculate contribution margin: Another important business metric is the contribution margin. Once you've established the overall costs for your value chain versus revenue generated, the contribution margin is how much money you have left to cover fixed costs such as rent and utilities.
Step 3: Identify customer perceptions of value
To determine if product differentiation is the best means to increase revenue, you'll need to examine how your customers perceive your products in particular as well as comparable products within your market sector.
Tips for identifying customer perceptions of value:
Apple co-founder Steve Jobs famously said, "People don't know what they want until you show it to them." While this may be true regarding the introduction of both the iPod and iPhone, you still need to understand your customers and their purchasing behaviors.
Collect quantitative and qualitative data: Quantitative data can be represented statistically and is collected by surveys and similar instruments. Qualitative data is subjective and will be most effectively captured via focus groups or one-on-one interviews using open-ended questions.
Create consumer profiles: Based on your existing customers as well as your target customers, create consumer profiles based, as applicable, on age, gender, education, income, geographic location, job title, and other factors to productively narrow the scope of potential product differentiations to consider.
Step 4: Evaluate competitor value chains
Unless you happen to have a monopoly, your business does not exist in a vacuum. That means your relative success is not just measured internally but also against your competitors, so you need to know how your value chain compares to theirs.
Tips for evaluating competitor value chains:
Sure, evaluating a competitor's value chain may seem akin to investigating a "black box": You can only examine it from the outside and likely won't know what's really going on the inside. It is critical, though, to generate this information.
Know your industry benchmarks: First, by way of industry associations and publications, identify key financial and operational benchmarks. For example, in book publishing, a standard rule of thumb is that you need to generate at least $250,000 in revenue per full-time employee per year to break even.
Use outside consultants: While your competitors are understandably unlikely to share their granular-level financials, hiring outside consultants who have worked with a wide range of clients in your industry can give you access to important insights about comparable value chains.
Step 5: Identify potential competitive advantages
For any type of research, having a predetermined outcome in mind will undercut your efforts from the outset. That's why you need to complete the steps above before deciding if a cost advantage or differentiation advantage will be the most effective means of increasing profits.
Tips for determining value-add areas:
You'll need to keep your company's mission and purpose in mind when deciding which competitive advantages to develop. If you're known for low-cost products, for example, developing high-end versions may not appeal to your existing customer base or attract enough new customers to be financially worthwhile.
Cost advantage: Cost savings will typically be an outgrowth of economies of scale, capacity utilization patterns, linkages and interrelationships of existing processes, additional process integration, and process timing.
Differentiation advantage: Product differentiation will most often occur via design and development, marketing and sales, and customer relationship management.
Common pitfalls to avoid when conducting a value chain analysis
While Porter's value chain model can provide actionable insight for change management, it does have some limitations depending on the industry being examined as well as the degree to which business operations are now integrated.
For-profit vs. non-profit industries
Porter's model works best for manufacturing and related for-profit industries that have a clearly defined product. It is less effective in the non-profit sector, where the "product" is more intangible.
For example, in higher education, is the student the customer? In some ways, yes, which has led to the growth of campus services and amenities to increase enrollment. On the other hand, the company that ultimately hires the student could also be seen as the customer, which makes the student the product.
Separation of processes
Porter's model also assumes it is possible to clearly delineate company operations into primary and support activities. Given the increasing level of complexity and integration of business operations, though, in practice, this may not always be the case.
Reap the benefits of your own value chain analysis
The value chain analysis process is not to be taken lightly or conducted in fits and starts. If you decide to undertake this project, make sure to safeguard your efforts with project risk management strategies. In the end, you could wind up with a competitive advantage that will also allow you to sleep better at night.
We're firm believers in the Golden Rule, which is why editorial opinions are ours alone and have not been previously reviewed, approved, or endorsed by included advertisers. The Ascent does not cover all offers on the market. Editorial content from The Ascent is separate from The Motley Fool editorial content and is created by a different analyst team.
The Motley Fool has positions in and recommends Apple and Target. The Motley Fool recommends the following options: long March 2023 $120 calls on Apple and short March 2023 $130 calls on Apple. The Motley Fool has a
disclosure policy
.