Harness the Power of Customer Perceptions
Many or all of the products here are from our partners that pay us a commission. It's how we make money. But our editorial integrity ensures our experts' opinions aren't influenced by compensation. Terms may apply to offers listed on this page.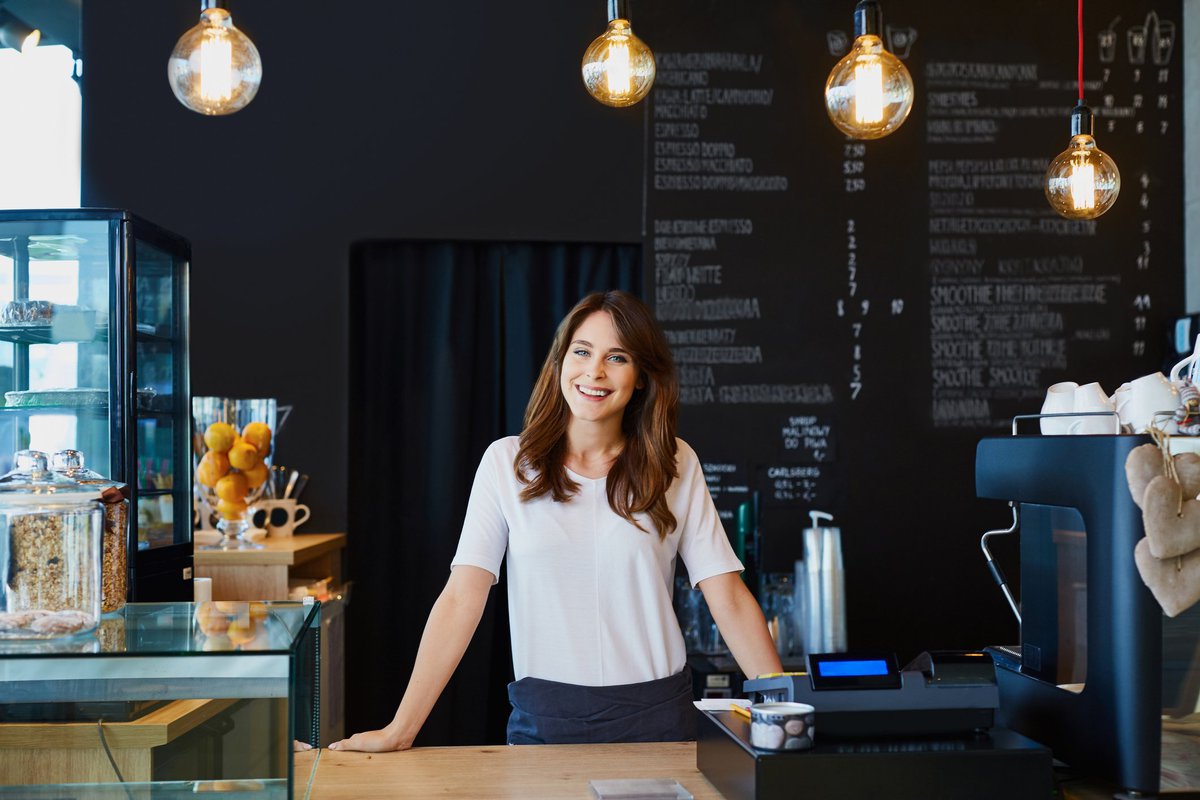 People make snap decisions about products and services. Once an opinion is formed, it's hard to change it. Create positive customer perceptions to keep your brand in customers' good graces.
It's human nature to make instantaneous judgments about people, places, and products. Such opinions are directly connected to a company's bottom line. Once a consumer's perception is formed, it's hard to change their beliefs.
So it's a good thing when the customer perception is positive. Even if an individual has an issue, they'll look to the company to fix it before slamming them to others. If they feel taken care of, they'll continue buying.
But when the perception remains negative, it may never be possible to convince a customer to change their mind. That's why companies must work hard to influence and measure their brand perception.
Overview: What is customer perception?
Customer perception is the opinion a person has about your brand or company. It's based on a combination of factors such as:
Online reviews
Product spots on TV shows
Paid spots on social media videos
Recommendations from family, friends, and coworkers
Monitoring the perception of your company is worth the effort. Feedback tools such as customer reviews and customer experience surveys can reveal your strengths and weaknesses.
Why is customer perception important?
Listening to the voice of the customer is critical to developing an effective marketing strategy. Be proactive in shaping that tone rather than reacting to it by using consumer perception in your marketing. Here are three reasons you'll want to understand the consumer perception process.
1. It drives sales
Perception in business directly impacts profits. Customers today spend more time researching companies and brands than ever before. Customer perception develops based on what they find gathering information before making a purchase. If they're put off by a brand because of an advertisement, a personal interaction, or a review, they'll be less likely to buy.
2. It's the brand's image
At one time, businesses could win new clients based on quality, price, and availability. That's no longer enough. Customers expect brands to represent their lifestyles and core beliefs. Up to 64% of shoppers trust brands who share their values. Millennials in particular seek out brands that address social problems.
Subaru is one brand that understands its customers' needs to have an impact on society. The automaker touts its annual "Share the Love Event" to let customers know the company is delivering on its brand promise.
3. It impacts employee morale
Employees who feel good about the work they do deliver empathy in customer service. When staff feels appreciated and believes in the company mission, that positivity shines through in interactions with customers.
That's not the only benefit either. Happy employees stay longer and are more likely to offer referrals for family and friends. Considering that it costs companies with a bad reputation 10% more to hire good workers, managing perceptions is worth the investment.
How to improve customer perception for your business
It takes seconds to pop on a social media platform and post a review. The anonymity of sitting behind a screen has made it easy for shoppers to call out companies on service, quality, or values.
Sometimes the customer perception shifts because of industry-wide changes. For example, changing attitudes about dairy, meat, and gluten have prompted companies with the best reputations to revisit their perception marketing strategy.
If you've found your company is out of step with customer perceptions, these strategies can help you see improvement.
1. Stay positive
There are about 171,000 words in the English language, according to the Oxford Dictionary. That's a lot of options to use when describing a brand. Harness the power of positivity by using upbeat words in marketing messages. Studies suggest that a negative brand name might encourage negative customer perceptions.
2. Put people first
Don't let the processes of business interfere with customer satisfaction. Policies and procedures improve efficiency but don't always create that warm and fuzzy feeling customers crave. Start by treating frontline customer service staff well so those good vibes flow out to customers.
Then analyze how you're interacting with shoppers. Customer confidence can be influenced by empathy, personalization, and delivering on promises.
3. Ask for customer input
You don't need supernatural abilities to gain insight into customers' thought processes. One way you can ask for customer input is through a focus group. When used strategically, these interactions can provide valuable information about what motivates consumers' buying decisions.
Dan Costa, founder of Noble Outfitters, has said some of the company's best-selling products, such as its Best Dang Boot Sock, Viper Knife (which comes in pink!), and even the company's name, have emerged from focus groups.
4. Know customer sentiments
The proliferation of technology has made it easier than ever to gather data on customer sentiments. Customer service software and social media listening platforms make it simple to collect what people are saying about your brand. Here are some ways to augment that process:
Set up alerts on a social media dashboard to gather comments made across multiple platforms.
Use keywords and your company name to track references to your brand.
Establish Google Alerts for instantaneous updates any time your business is mentioned online.
The results can be overwhelming, but don't let the information sit idle. Mine it for nuggets you can turn into gold.
3 best practices when using perception marketing
These best practices are a great starting point for introducing perception marketing to your customer retention strategy.
1. Connect with customers
People feel more comfortable engaging with brands they trust. Trust develops when companies understand customer needs and use words that demonstrate it. Know as much as you can about your market audience to build advertising campaigns that speak the customer's language. Choose words that encourage people to see themselves using your products and services.
2. Be seen
The mere-exposure effect is a psychological approach to understanding people's preferences. The premise is the more often they see a product or a service, the more familiar they are with it, and the increased familiarity leads to an openness to adopting a brand or service.
That's why brands spend millions to run commercials on multiple channels. It's also why companies negotiate sponsorship deals that show characters using certain brands.
Watch your next show more closely. Is the cast driving a specific brand of car in every episode or eating a specific type of cereal? If so, it's no coincidence.
3. Cater to existing customers
Businesses trip over themselves to acquire new customers. They buy lists and launch advertising companies to reach new audiences. Sustainable growth relies as much on existing customers as potential new ones. Provide deep value to your existing customers, and they will reward you with loyalty. Here are a couple of ways to do that:
Set a reminder to reach out to loyal customers regularly.
Provide them with the information they need.
The power of the customer
"Beauty is in the eye of the beholder." In business, that means customers hold the power in determining the value or benefit of supporting a brand.
Brands that are customer-centric invest time and money into following customer sentiments. This offers opportunities to stay relevant, prepare for risks, and shape a positive perception rather than a negative one. Companies that understand how people form perceptions of their brand can make the most of their marketing efforts.
We're firm believers in the Golden Rule, which is why editorial opinions are ours alone and have not been previously reviewed, approved, or endorsed by included advertisers. The Ascent does not cover all offers on the market. Editorial content from The Ascent is separate from The Motley Fool editorial content and is created by a different analyst team.
Suzanne Frey, an executive at Alphabet, is a member of The Motley Fool's board of directors. The Motley Fool has positions in and recommends Alphabet (A shares) and Alphabet (C shares). The Motley Fool has a
disclosure policy
.