The Top 10 Customer Service Skills Employees Should Have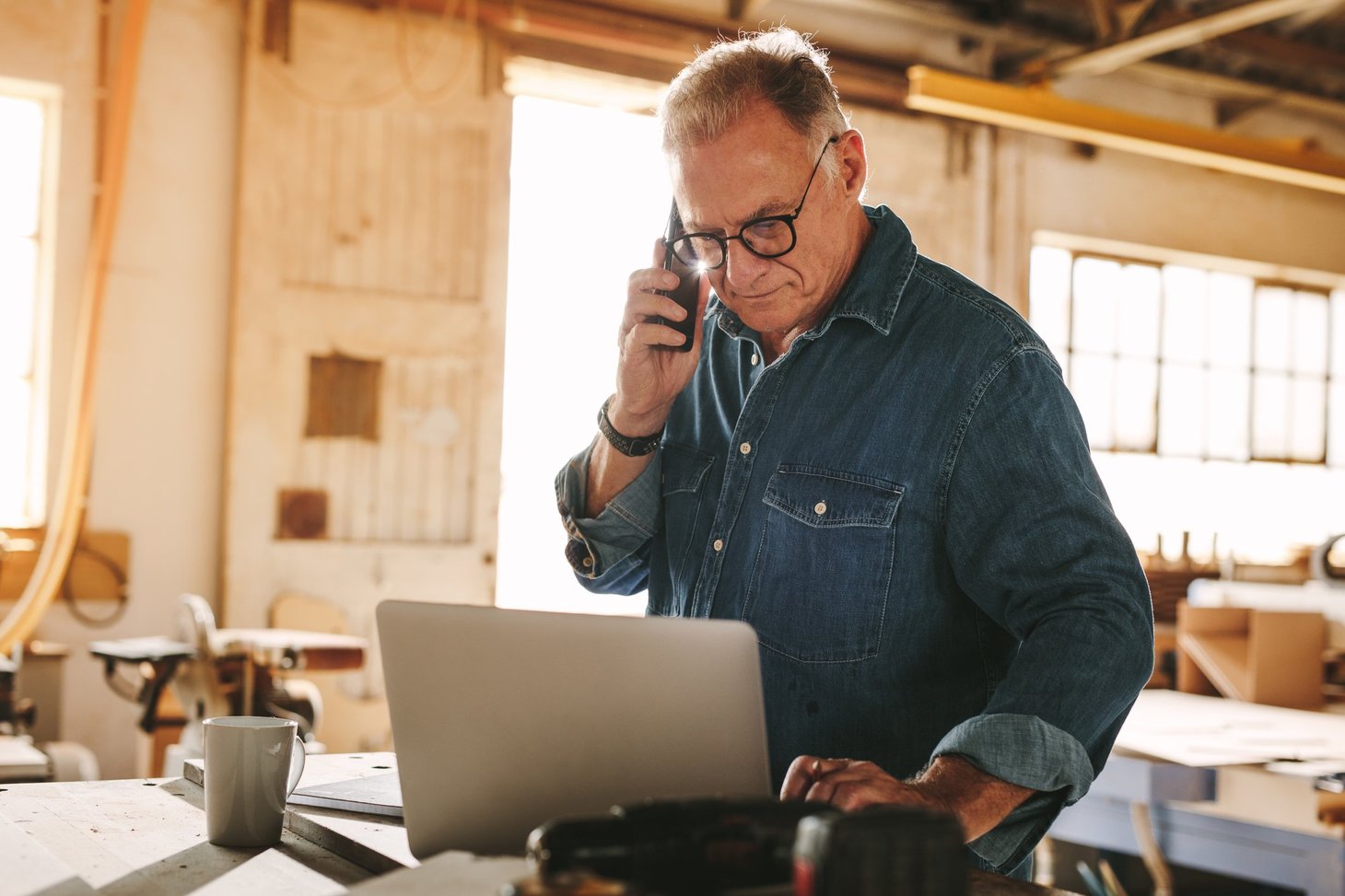 Many or all of the products here are from our partners that compensate us. It's how we make money. But our editorial integrity ensures our experts' opinions aren't influenced by compensation. Terms may apply to offers listed on this page.
Customers expect more from their service interactions, whether they are buying online or in a store. The Ascent examines the top customer service skills needed for any industry.
We often think of good customer service as being about keeping the customers you have, but did you know 77% of customers would recommend your company to a friend if they had one positive experience? Companies have built their entire brand on customer service, and there's no reason why you can't do the same.
Whether your customer is a consumer or a business professional, you must meet their service expectations to both retain your target audience and attract additional customers.
From a customer service agent to a customer relations team, every employee in your company who has one-on-one customer interactions must deliver an exceptional experience. To provide this level of customer care, your team needs a certain set of skills.
At a glance: Skills every customer service representative should demonstrate
Listening
Problem-solving
Patience
Service heart
Positivity
Persuasive speaking
Time management
Empathy
Flexibility
Communication
What to consider before speaking with customers
Before diving into the 10 customer service skills that every employee needs to develop, it's important to explore and understand where a customer is coming from in terms of their expectations about what defines superior customer service.
Here are some considerations to make before speaking with customers.
Customers want to be heard
One of the biggest issues with customer service is that companies often don't give their customers an opportunity to speak, or they don't actively listen to what their customers have to say.
This behavior can truly frustrate a customer who wants to be heard and have their feelings and impressions valued by a company that they choose to do business with.
Rather than letting customers feel like they are talking to a wall, your company's customer service reps should maintain eye contact, take in what is being said, and nod or say something briefly to let the patrons know they are being heard.
Customers look for help
Have you ever been to a store, restaurant, or hotel and you needed help, but when you asked an employee for assistance, it seemed like you were annoying them?
No one wants to feel like they are causing a problem just by seeking out the very people that are there to answer questions and provide assistance.
After all, when customers approach an employee, call your company, or open the online messaging app on your company's website, they are reaching out for assistance.
When you are considering this expectation, remember that if your employees can't show that they are eager to help, then your customers will go to your competition where employees are happy to assist.
The top customer service skills your employees should master
Each of these skills plays a critical role in the overall customer service environment. We'll also share some key tools and platforms that help facilitate and enhance these customer service skills.
Listening
Listening is an important part of your overall communication skill set (which is another skill listed later in this guide).
Besides the aforementioned consideration that a customer wants to feel like they are being heard, active listening helps minimize any misinterpretation that could further impact the customer service experience.
Listening is about hearing what the customer says but also what they've left unsaid. It means considering the customer's tone and body language to truly understand how they feel and how you can help.
While listening may be more critical when a customer is unhappy, it's also important to exhibit this skill when the customer is explaining what they need, what they are looking for, or how they think your company can improve a product or service.
Whether you speak to the customer in person, on the phone, or through a follow-up email, paraphrase what the customer said to let them know you've been listening and want to ensure it's what they meant.
Problem-solving
Problem-solving involves focusing on ways to fix issues by both developing solutions and helping alleviate conflict, a customer's pain point, or anything else that stands in the way of a customer feeling good.
As previously mentioned, problem-solving is a critical skill because it addresses the customer's desire to get some type of assistance from you. It might be directions on where to find something, information on how your product works, or what your service costs.
This assistance might even include recommendations if the patron is searching for a gift or not sure what product would solve some type of problem.
Showing a desire to help and putting your knowledge, expertise, and creativity to work can create an exceptional service experience for customers.
Patience
Patience is the ability to remain calm despite being under pressure while dealing with an angry client or confused customers.
Even in the face of conflict, holding onto your patience can make the difference between alleviating the anger and stirring up the client even more.
No matter what the situation, working in customer service requires you to separate personal feelings from the exchange even if a customer is verbally abusive. These altercations are never easy, but remember that other customers and prospects are watching to see how you handle the situation.
Whether it is an online review or you are face to face with the customer, showing patience makes a good impression on the unhappy customer as well as everyone else around you.
Service heart
Having a service heart means having the ability to put others first in thought and action and doing so with a passion to help others. It's a term that's been adapted from the more religious phrase "a servant's heart," but it essentially means the same thing.
It shows humility and gratitude as well, illustrating to customers that you find them all more important than anything else.
Customers will rate an experience as exceptional when service far surpasses their expectations.
Most consumers are just happy they get attention or acknowledgment. When they come across a customer service agent or in-store service staff that goes over and above this type of interaction, perhaps by calling other stores to find that last available sweater a customer wants, or hunting down a lost package, they are delighted. These customer service examples -- even seemingly small things -- show that you put the customers first and want to "serve" them.
Positivity
Positivity is looking on the bright side.
It means being kind, polite, and cheerful. Customer service staff who smile exude this positivity. In tying this skill to problem-solving mentioned earlier, a positive employee is always focused on a solution.
Now compare this skill to a negative sales clerk in a store.
When a customer walks in or checks out at the register and the staff are frowning the whole time or glare at the patrons who speak to them, those patrons have no reason to return. Instead of losing customers, a smile, greeting, and friendly exchange draws customers back.
Persuasive speaking
This customer service skill can also fall into the list of essential sales skills. That's because using a customer's name along with action words can help you sell what you are offering without making the customer feel like that's what you are doing. Instead, this persuasive speech makes clients feel like you are putting them first and appreciate their business.
To deepen this skill, it's important to spend time getting to know your customers and leveraging what you know about them to create a personal experience.
This information can include data about what they've previously purchased or shown interest in, as well as anything they've shared that's related to their opinions and preferences.
Whether you have a physical location or you operate online, you can use CRM software to collect and organize the type of information that shapes the persuasive speaking tactics used. A few of our favorites are HubSpot CRM, Insightly and Agile CRM.
Time management
Businesses want customers to be on time for appointments. Otherwise, they might have to cancel their appointments and charge a fee. However, it's often customers who are left wondering what recourse they have when employees at your company don't show up on time.
Just think about being on time for an orthodontist appointment, only to sit in the waiting room for 45 minutes. Or taking time off from work for a service at your home and the plumber you booked doesn't show up. In these situations, the customer does not feel like they are getting the best service.
Therefore, being mindful of your time and the appointments you set or the deadlines in place can translate into a better customer service experience. Customers truly appreciate that you respect their time. That can mean sticking to appointment times, offering a fast checkout experience, and meeting all deadlines (or delivering earlier than expected).
Empathy
Empathy is the ability to understand another person's emotions and their point of view because you have experienced something similar. In other words, if a customer feels that they are being treated a certain way, you, as the employee, can express that you understand what they mean. This helps you provide better service or figure out how to fix a problem in a way that shows the customer that you empathize with them.
When customers believe a company "gets" them, they are more likely to return and share their positive experience with others.
Although you may not always know the exact feelings that your customers have, an empathetic approach will help you focus on a similar experience or what you imagine they are going through. Even just reminding yourself that business isn't always about the bottom line but is based on the ability to connect with each customer might help develop this critical customer service skill.
Flexibility
While every business has to be framed by certain rules and terms, it doesn't mean they have to be immovable on everything. Every customer is different. No business day is ever the same. Being able to adapt, pivot, and bend the general rules to please a customer enhances the service experience.
Mental flexibility is a skill because it involves the willingness and creativity to adapt on the spot. It's important to also have an organizational structure and culture that allows customer service personnel to make decisions and execute on their own rather than wait for permission.
For example, providing a discount, squeezing a client in for an appointment, or delivering a product earlier are all ways to show the customer your business is about their needs.
Communication
Besides listening, communication skills involve how clearly you speak (not mumbling or using confusing words), your focus, and body language. All of these tell the customer how interested you are in them and their needs, how willing you are to help them satisfy those needs, and how you feel about what you are doing.
For example, enunciating your words, using simple language, and avoiding jargon are good ways to create a positive customer service experience.
Creating a memorable customer service experience
Finding customer service talent with all these customer service skills can be challenging. However, over time, you can help those with some of these skills develop more by giving them customer service training and professional development opportunities.
Many of these customer service skills build on each other, so they can be improved over time. Just make sure the fundamentals of customer service are there from the beginning to help build your customer service department in a way that puts customers first.
Don't forget to explore customer service software, which will help organize your team members and make them more responsive to your customers. These platforms offer tools such as live chat, self-service portals, and many other features that will make things easier for your team while improving the quality of service. This adjustment alone can do a lot to improve customers' view of your company.
Alert: highest cash back card we've seen now has 0% intro APR until 2024
If you're using the wrong credit or debit card, it could be costing you serious money. Our experts love this top pick, which features a 0% intro APR until 2024, an insane cash back rate of up to 5%, and all somehow for no annual fee. 
In fact, this card is so good that our experts even use it personally. Click here to read our full review for free and apply in just 2 minutes. 
We're firm believers in the Golden Rule, which is why editorial opinions are ours alone and have not been previously reviewed, approved, or endorsed by included advertisers. The Ascent does not cover all offers on the market. Editorial content from The Ascent is separate from The Motley Fool editorial content and is created by a different analyst team.
The Motley Fool has positions in and recommends Target. The Motley Fool has a
disclosure policy
.