A Guide to Document Management for Your Small Business
by Rose Wheeler | Updated Aug. 5, 2022 - First published on May 18, 2022
Many or all of the products here are from our partners that pay us a commission. It's how we make money. But our editorial integrity ensures our experts' opinions aren't influenced by compensation. Terms may apply to offers listed on this page.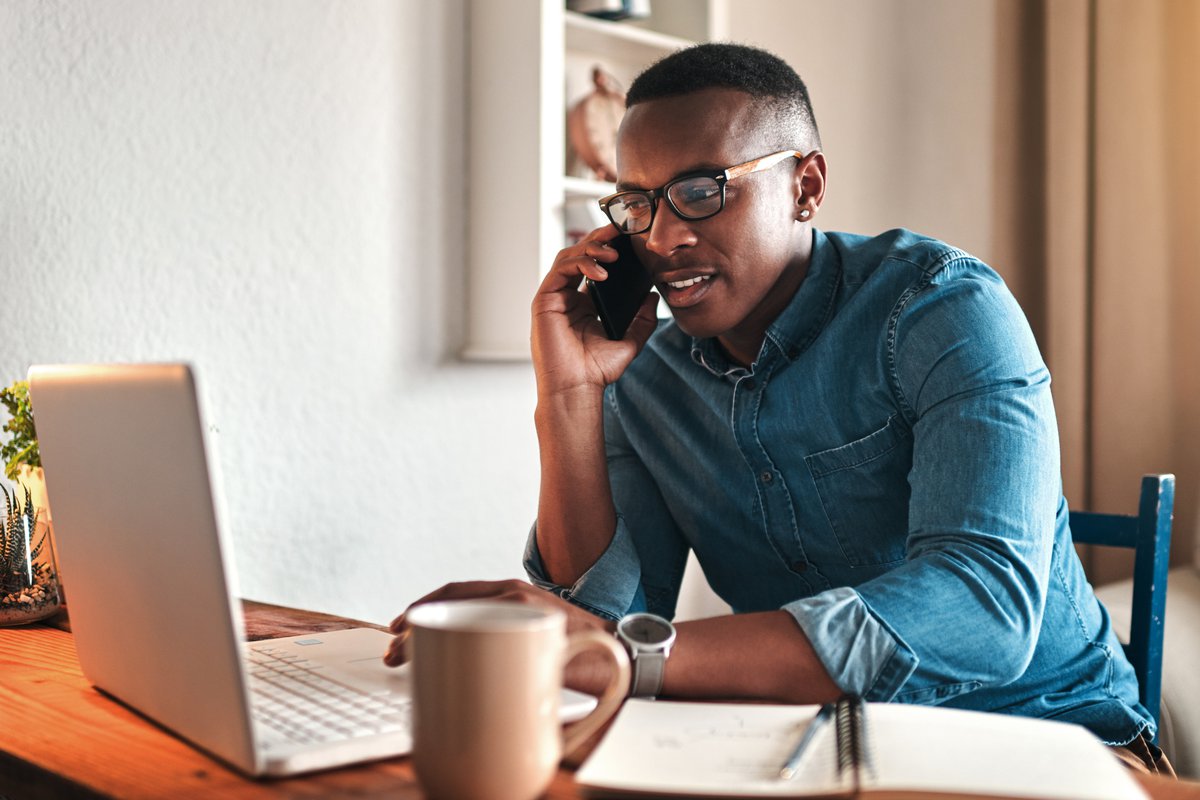 Migrating document and file management online for your small business is not only an important step to take, it also has essential best practices to follow.
Taking your business documents online with a document management tool is a crucial step that will declutter your office and keep your files secure.
Business documents pile up, and the opportunity for lost files or a lack of accountability in tracking is a threat in a paper-run world. However, setting up a paperless system takes planning and implementation.
Overview: What is business document management?
Business document management lets you use a cloud-based system to store, edit, manage, send, and track electronic documents, from invoices to contracts to HR records. Business document management is the digital answer to paper storage.
How to create a document management system for your business
By following best practices to manage documents, you can set your business up for streamlined success. Like anything new, you must take stock of what you have, make a list for what you need, and schedule time to learn so you can make the transition seamless.
Step 1: Planning document creation and retention
Step one involves putting your plan onto paper. Before you can jump into action, you need a full outline.
Plan for creating documents: You undoubtedly have a lengthy business documents list, including proposals, master copies, contracts, and more. You'll not only be uploading only existing documents to the system, but once installed, your document storage system will be where you create new files. New questions will arise, such as, should you create new templates or use an existing framework? Write these down so you can ask about it when you implement step two.
How to share documents: Sharing documents is a big part of electronic document management. Before you hit "send," you should figure out a document sensitivity score. Any documents you share, both internally and externally, need to have security parameters. Will you use email verification? Password protection? With internal collaboration, you should have different permission settings for various uses.
Where to store documents: Since the majority of system options charge based on storage amount, you should have an approximate idea of how much space you will need to stay on budget. Also, figure out how you want to categorize files: by group, department, or size?
Step 2: Choosing a system
After you know what you need and want, your next move is to pick the file organizer system. You must consider features, integrations, and capabilities before choosing a winner.
User-friendly interface: Software that needs to be adopted by your entire team and used day in and day out needs to be easy to use. Setting it up on the back end should be smooth, and so should the user experience on the front end.
Offline and desktop use: The easier a storage system can be to use, the more it will get used. Instead of having to open up and use a separate system, there should be an offline (or off-app) sync function where you can change documents on your desktop and have them automatically sync to the stored files online.
Easy to integrate: Just as using the system should be seamless with your day-to-day tasks, it should just as seamlessly integrate with your office software. By integrating with your existing framework and asking minimal habit changes, a good document management system syncs up with current programs, email, web use, etc.
Step 3: Implementing
After you've done the prep work, it's time to set things up in the office, from file transfers to how the system syncs with your current tools.
Define permissions and rules: As you're setting up users and structuring the system, assign permissions and access levels. While user rules vary depending on the software, you should structure hierarchy around viewing, editing, authoring, and owning documents. Ensure everyone who accesses documents and folders follows the rules for consistent naming conventions, storing, sharing settings, etc.
Make sure your systems match: Going from paper to digital needs to be a structured process so that you don't lose or leave something important behind. However, if you are currently recording and categorizing your documents, you'll likely want to refer to that system when transferring them electronically. Keeping organization styles similar eliminates the risk of losing information.
Step 4: Set up storage
After your system is set up, it's time to upload, store, and share files. It's important to keep things organized. The same care and order you used to transfer files should also carry over to ongoing storage.
Setting up subcategories: A tiered level of organization is a great way to make navigation and searching easier. By setting up larger folders or categories, such as general departments or document types (marketing materials, contracts, receipts, etc.) and then setting up other, smaller categories within, you can organize things easier.
Rules for naming: It's also important to follow naming conventions to make finding files easier. By using practices such as having file type first or ending with creation date, categorization is made that much easier.
Step 5: Keep up with maintenance
Ignoring maintenance and upkeep will lead to an unorganized mess. You'll need regularly scheduled upkeep to make sure things are staying streamlined.
Do regular checkups: Every month or quarter, set time aside to run through your system. Regular health checks ensure there are no duplicates and that documents follow the correct naming conventions and are stored properly.
Archiving documents: As part of regular upkeep, archive older files that are no longer used or referenced. This strategy will keep the interface free of clutter. Since you're merely archiving and not deleting items, you won't lose data that you may need to reference later.
The best document management software for your business documents
For document management, you need the right online filing system for your business. Considering things such as cost, capabilities, scalability, and more, here are three top choices you'll want to explore.
1. eFileCabinet
eFileCabinet is built for efficiency and centralizing document management. It's easy to set up and install, and just as easy to navigate.
You can migrate files, archive as needed, and search from a streamlined interface. Administrators can audit file histories and track edits using custom links.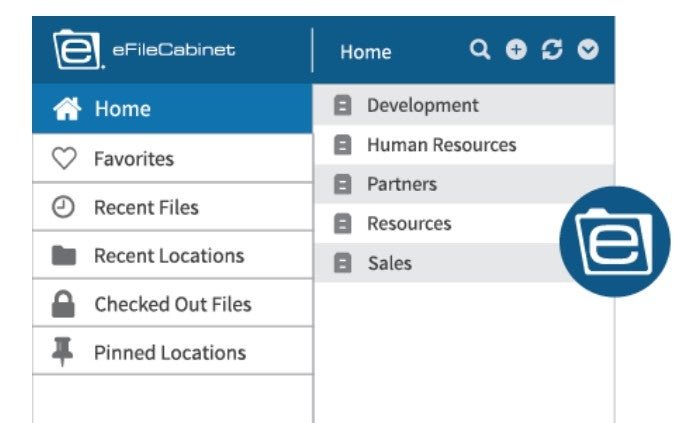 eFileCabinet also uses an open source document management API (application programming interface), so any software can connect to it. You can drag and drop files off your desktop into an uploader without having to dive into eFileCabinet via a browser using its Sidekick application.
2. Box (for Business)
Box is an efficient and easily integratabtle solution. Beyond the basics of uploading, sharing, and editing documents, you can expand your capabilities by setting up workflows, tracking document history, creating multiple user permissions, making custom outbound links, and more.
Its interface is easy to use, as the toolbars are intuitive and straightforward. Uploaded documents have full navigation bars that can be accessed on a file-by-file basis or for entire folders at once. Directly send items or share clickable links with others that carry a range of permissions, from viewing to editing.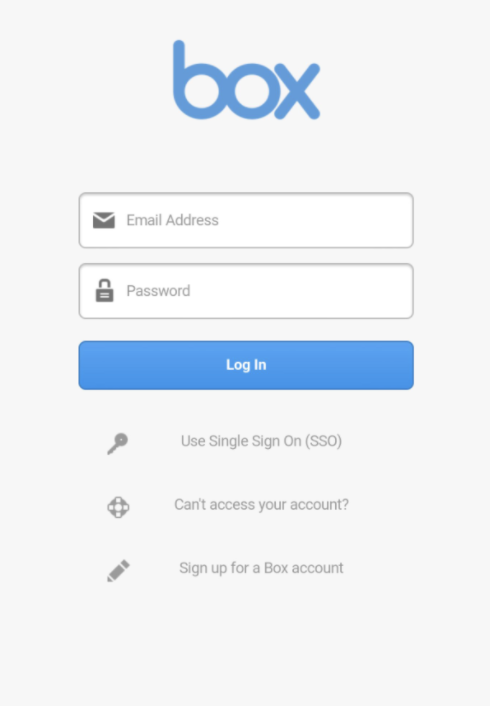 It's an affordable option, too, with a free plan for personal use, and its cheapest paid option being only $5/month per user, with at least three users.
3. DocSend
DocSend places a high value on ease of use, as it syncs right into your existing software structure. By integrating with the systems you're already using, the learning curve is super minimal.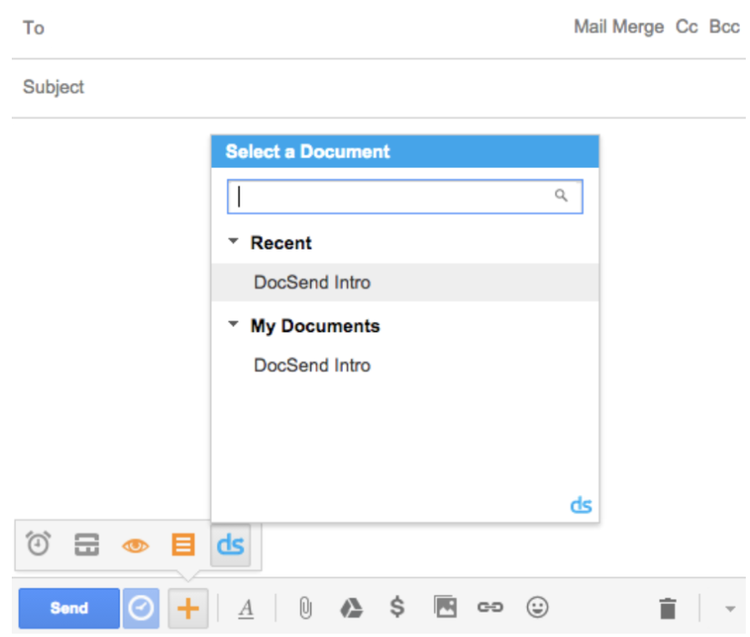 Plus, it lets you customize permissions that can be toggled on and off. You can set up email verification and even visibility expirations, protecting sensitive information. It starts at $10/month per user.
Document management streamlines efficiency and security
Taking your business into the security of the digital age is as simple as setting up document management software. You can easily transition your physical files into a searchable and secure digital bank by planning out your organization categories and conventions.
We're firm believers in the Golden Rule, which is why editorial opinions are ours alone and have not been previously reviewed, approved, or endorsed by included advertisers. The Ascent does not cover all offers on the market. Editorial content from The Ascent is separate from The Motley Fool editorial content and is created by a different analyst team.
The Motley Fool has positions in and recommends Intuit. The Motley Fool has a
disclosure policy
.