A Beginner's Guide to Document Archiving
by Mark Roy Long | Updated Aug. 5, 2022 - First published on May 18, 2022
Many or all of the products here are from our partners that pay us a commission. It's how we make money. But our editorial integrity ensures our experts' opinions aren't influenced by compensation. Terms may apply to offers listed on this page.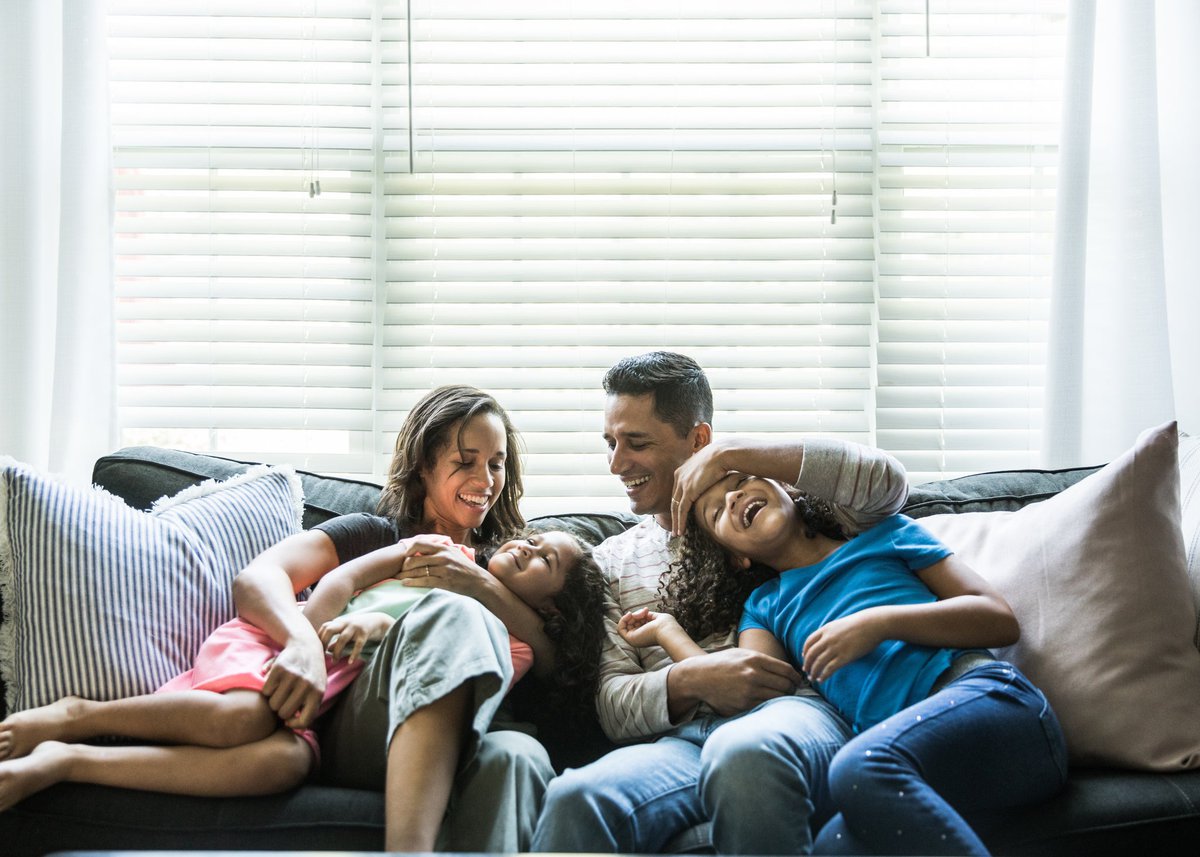 Your business needs a document archiving policy to protect records, comply with regulatory and legal guidelines, and streamline daily operations. The Ascent covers the steps to create your policy.
Ever needed an old quote or other information from a vendor you stored on a computer that you no longer have? Or maybe you were looking for a financial report from a few years back and dug through a mountain of boxes in a seldom used storeroom?
If you can relate, or if you'd like to keep it from happening, you need a document archiving plan for your older records. We'll go over the six steps below to help you get started using document management best practices.
Overview: What is document archiving?
Document archiving is the process by which static records are stored until they need to be accessed in the future. The key word here is "static" because archival documents are fixed and unchanging.
For example, if you're negotiating a contract with a vendor and send multiple drafts back and forth, you're dealing with dynamic document. Once the contract is signed, however, it is a permanent, static record.
The fixed versus dynamic distinction is also an important difference between archived data and backup storage, which people often assume are the same thing.
Here's the difference: archived documents are unchanging, data backup is temporary and meant to provide a fixed recovery point if files are damaged or lost. Backup data will be periodically overwritten, usually every day or week, as part of your network or website management.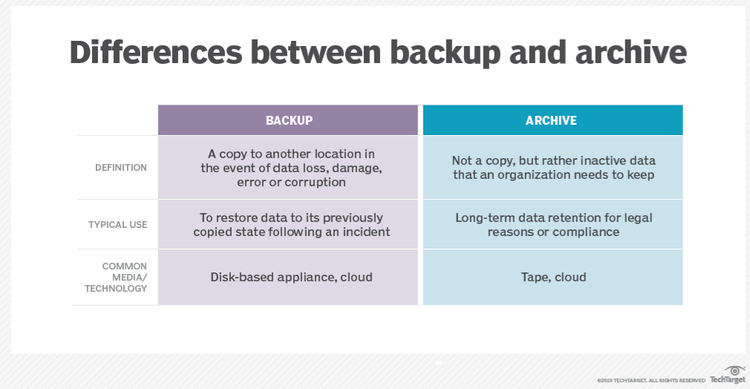 You'll get many benefits from implementing a document archiving process as part of your overall content management policy:
Frees up resources -- The majority of data on companies' networks hasn't been accessed in at least a year, so archiving reduces processing time and provides more local storage space.
Reduces costs -- Archival data storage costs less than primary storage, and most businesses can easily archive terabytes of data. And moving this information will reduce the size of recurring data backups.
Achieves compliance -- Whether it's the IRS, other government agencies, industry bodies, or state and local governments, you face multiple records retention and security standards your business must meet to avoid fines or other penalties.
How to implement a document management system to archive your documents
Document archiving is not a one-and-done activity. You must devote resources to both set up a document archive and maintain it. This will be a line item in your business budget, but the benefits outlined above will more than justify and offset the cost.
Step 1: Initial assessment
Identify your current document system and handling process. Is it formal, ad hoc, or a combination of the two? That will include how each record is produced, received, processed, stored, and deleted.
You also need to inventory your existing records to determine the quantity. You should categorize all documents by function, including financial, personnel, insurance, shipping and receiving, and so on.
Step 2: Identify goals and roles
Explicitly identify your document archiving goals. Do you want to lower daily operating costs? Achieve recordkeeping and data security compliance?
Allow day-to-day office processes to function more efficiently? Have easier access to older records via online document storage? Enhance business metrics?
Sure, you would probably like all these things, but you need to explicitly prioritize them to keep your archiving efforts on track.
You also need to determine organizational roles. Who will oversee the initial archiving process and manage it going forward? What permissions levels will you use to limit access to archived data? How will you promote compliance by all employees?
Step 3: Implement a retention schedule
Once you know your archiving goals and have established who will implement and oversee your archiving policy, set a retention schedule for your business documents.
You must keep permanent copies of records such as annual financial reports and deeds, but almost every other document has a lifespan of no more than 10 years.
You won't find a universal business document retention schedule. Instead, research the local, state, federal, and industry-specific guidelines you have to follow. One rule of thumb you must know: Keep all tax and IRS-related documents for a minimum of seven years.
Next, destroy all documents that don't need to be archived or never will be permanently stored at all such as junk mail, vendor catalogs, and duplicate copies.
To reduce potential liability, hire a National Association of Information Destruction (NAID) vendor for the secure transport, destruction, and subsequent disposal of materials.
Step 4: Digitize paper files
You'll reduce costs and required storage space while improving organization and ease of access by digitizing all your hard copy files. You may want to keep records as hard copies, but digitize them too for safekeeping.
This is where using a specialized third-party vendor for at least the initial setup of your document archive will produce more consistent results than relying on the unpaid office intern.
To guarantee access to these records, save them in open file formats: PDF and ODT for documents, SVG and PNG for images, and ODS for spreadsheets.
If you save files in a proprietary format, you might not be able to open them in the future because the software is no longer available or you no longer have a license to use it.
For each digital file, use its metadata, extra information about its contents.
Metadata use will aid file organization and subsequent access because you can include information like document title, author, a brief description, keywords, and more. Metadata is typically accessible by right-clicking a file and selecting "Properties" or "Get info," depending on the operating system you're using.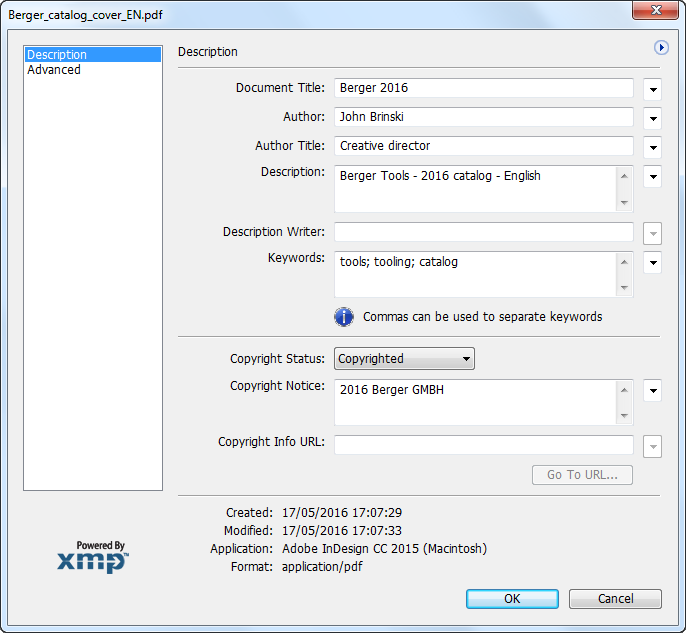 Step 5: Choose a storage provider
The most secure method to archive documents is off-site hard copy or electronic data storage via a third-party provider. These facilities will be hardened against multiple man-made and natural events, including unauthorized access, theft, and floods and earthquakes.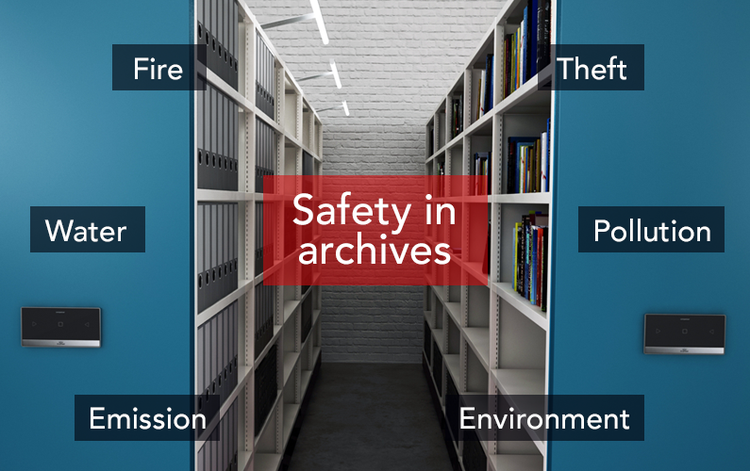 Electronic data storage gives you three basic options: disk, tape, and cloud. Each has its pros and cons that relate to long-term integrity, security, and ease of access by records management software. Consider using two methods in tandem to ensure data redundancy.
Step 6: Evaluate internal processes and external storage
Document retention and archiving is an ongoing process. As part of your overall policy, revisit your procedures each year to see how well they're working and make necessary adjustments.
All employees must do their part to ensure effective document retention and archiving. Use communication strategies such as a policy overview during employee onboarding and a refresher course each year along with other mandatory training.
Finally, periodically review the access to and integrity of your archived materials. The last thing you want is to need information for a legal case, tax audit, or after a natural disaster only to discover there was a problem with your archival storage.
FAQs
Moving documents off-site physically and from your primary network and/or business website reduces storage space. It also lowers costs and improves the speed of day-to-day processes. Document archiving also keeps you compliant with government and industry regulations regarding records retention and data security.

Data storage is temporary, meant to provide copies of dynamic files if data corruption or loss occurs. Archived data is fixed, and while it may need to be accessed at a future date, it will not change.

Hard copies of documents may be archived and digital versions on disks, tape, or in the cloud. Documents important enough to be archived should typically be stored in at least two formats in one or more off-site facilities.
Don't wait to begin document archiving
Document management is much like insurance: You don't want to wait until a crisis occurs to realize you need it. Formulate and implement your digital document management policy now.
Not only will your archived records be stored securely, you'll reduce costs, increase regulatory compliance, and have easier access to older information.
We're firm believers in the Golden Rule, which is why editorial opinions are ours alone and have not been previously reviewed, approved, or endorsed by included advertisers. The Ascent does not cover all offers on the market. Editorial content from The Ascent is separate from The Motley Fool editorial content and is created by a different analyst team.
Discover Financial Services is an advertising partner of The Ascent, a Motley Fool company. The Motley Fool recommends Discover Financial Services. The Motley Fool has a
disclosure policy
.