A Beginner's Guide to Customer Retention
Many or all of the products here are from our partners that compensate us. It's how we make money. But our editorial integrity ensures our experts' opinions aren't influenced by compensation. Terms may apply to offers listed on this page.
No company survives unless it holds onto customers. Fortunately, there are many ways to retain clients. This guide will give you some customer retention strategies for your business.
While every business needs new customers, once you have clients, it's critical to retain as many of them as you can given the acquisition cost to gain new customers is five times more than the cost to retain clients.
Advertising and other expenses are required to convince new consumers to try your offerings with a likelihood of success as low as 5%.
Meanwhile, existing customers have already bought from you, so there's a greater probability they'll make additional purchases. In fact, existing customers are up to 70% more likely to buy again.
Existing clients also refer your business to others, creating more customers. Consequently, retention is key to business success. So, how can you retain more clients? This guide provides the answers.
7 strategies to improve customer retention for your small business:
Employ customer relationship marketing
Communicate how you're helping customers
Set proper expectations
Create a feedback loop
Establish a loyalty program
Overview: What is customer retention?
Customer retention refers to a company's ability to keep its customers over time, which in turn means they continue to buy your products and services. The quantity of existing customers that churn out along with newly acquired clients both affect your retention numbers.
Keep track of your retained customers so you can work to ensure retention -- measured by the customer retention rate -- remains strong.
What is a good customer retention rate?
The customer retention rate is calculated by first defining a time period, such as monthly or quarterly. Then, look at how many customers you have at the end of that time period compared to the beginning, subtracting out any newly acquired customers during that time.
This is the formula:
(((Number of customers at end of time period) - (Number of new customers acquired during time period)) / (Number of customers at start of time period)) x 100 = Retention rate percentage
For example, if you had 100 customers at the start of the month, acquired 15 new clients, and lost 7, then you ended the month with 108 customers, and your retention rate for the month is 93%.
To know if your customer retention rate is good, find a benchmark to compare it against. You can use your historical data to compare the current rate to the past, which also reveals trends, or use customer retention rates by industry as your benchmarks.
For example, a study by Mixpanel found that an eight-week retention rate above 25% was excellent for finance companies.
7 strategies and techniques to improve customer retention
A business can use many methods to keep its retention rate as high as possible. In fact, we recommend adopting multiple customer retention solutions, because the more of them you use, the greater your ability to retain clients. Here are seven superior strategies to strengthen your customer retention rate.
1. Cultivate customer relationship management
To improve customer retention, start by creating a customer relationship management (CRM) mentality within your organization. This means every part of the company embraces principles emphasizing positive customer experiences and puts into practice customer retention processes to support that goal.
It starts with the CEO, who acts as the primary champion to infuse a CRM mindset across the company. To instill meaning into this approach, the company must set concrete, measurable goals such as improving turnaround time for customer inquiries by 50%.
A CRM mentality is a must in today's competitive market, because customer expectations are higher than ever. Develop a CRM strategy as the first step to building your company's CRM strength. Figure out the kinds of customer experiences you can deliver that align with your business model.
For instance, if you're an e-commerce company, those higher customer expectations may translate into a demand for free shipping. Find a way to provide it while maintaining profitability, such as requiring a minimum order size.
Tips for cultivating customer relationship management:
Given how important CRM is to consumer retention, here are some suggestions for injecting it throughout your organization.
Utilize customer analytics: Leverage customer analytics to gain insights into areas that will improve the customer experience. Analyzing customer data, like knowing which customers are your most profitable, helps identify product improvement opportunities, revenue potential, and marketing strategies.
Implement CRM software: As part of executing a CRM strategy, set up and use CRM software. The benefits of a CRM platform, such as Hubspot, are numerous. It collects and centralizes all customer data, including a history of client interactions with your business, so you can deliver a consistent customer experience. It serves as your key tool with which to execute customer analytics. It also automates many mundane yet important tasks such as scheduling and automatically sending emails to your customer base.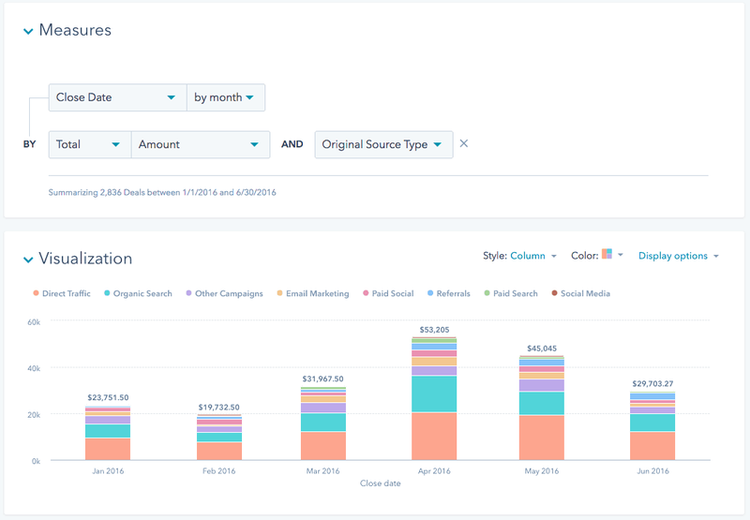 2. Employ customer relationship marketing
Part of growing customer retention is to create a dialogue with customers. You can do this through integrated marketing channels in an approach designed to increase retention rates called customer relationship marketing.
This involves creating strong client connections in order to increase customer loyalty and brand affinity. It avoids the transactional nature prevalent in traditional and many e-commerce marketing activities, which prioritizes growing company revenue over improving the customer experience.
Think about how your marketing strategy can execute customer outreach in a way that's inviting, not intrusive or spammy. You can accomplish this by employing inbound marketing solutions, which draw customers to you rather than you trying to reach them through advertising.
Also, maintain relationships with your customers by regularly performing outreach to remind busy consumers of your company and its offerings. Again, this must be done in a thoughtful manner that aligns with your brand positioning.
A retailer pushing an aggressive e-commerce email marketing campaign may drive customers to unsubscribe.
Tips for employing customer relationship marketing:
There are several ways to build a customer relationship marketing strategy.
Create a newsletter: A great way to maintain customer relationships is to deliver a newsletter that clients will receive on a consistent basis, reminding them of your company. The newsletter should provide educational opportunities so customers receive value from it and don't view it as simply a sales pitch.
Offer incentives: Reward customers by surprising them with a discount on their next purchase or offering a free promotional opportunity, such as early access to your latest product. These incentives increase client affinity and loyalty toward your brand. You can also use this approach to bring back customers who haven't made a purchase in a while.
3. Communicate how you're helping customers
When you're doing good work on behalf of customers, you need to communicate it. Otherwise, most of your customers will never know about it.
A simple example of this is when a retail store offers products on sale. When customers buy the sale items, the receipt summarizes their total savings. This summary amplifies how the store is helping its customers save money.
When you're starting a business, what you can do to meet customer expectations is understandably limited. As your business grows and you improve how you meet customer needs, whether that be expanded store hours or new products and services, keep performing outreach to announce these efforts.
It builds brand loyalty when clients see you making regular improvements that benefit them.
Tips for communicating how you're helping customers:
Announcements to your client base must focus the communication on how the company is delivering an improved experience for customers. Try to avoid sounding like you're simply promoting your business.
Identify the right comms channel: Develop communication channels based on what's appropriate for your business model. If you're a business-to-business (B2B) company, a face-to-face meeting with clients works best. If you're offering consumer products, email is the ideal channel for announcements.
Highlight benefits: When reaching out to customers, be sure to clearly explain the new benefits you're delivering. Don't assume it's obvious, and take the opportunity to communicate why you're doing what you're doing.
4. Set proper expectations
A key part of improving customer retention is to ensure customers understand what they can expect from your business, such as your refund policy.
Customers are understanding as long as you set expectations for what you can accommodate, but they're very unforgiving if you fail to meet those expectations -- or worse, don't set them in the first place.
For example, if you offer free shipping on e-commerce purchases over $50, make that clear on your website before a customer places a product in their shopping cart.
Otherwise, they may choose low-cost items, then become frustrated that shipping costs are higher than the amount of their selected products, prompting them to leave without making a purchase.
Tips for setting proper expectations:
Here are suggestions for setting proper expectations with your customers.
Communicate expectations early: Let customers know upfront what you can deliver and when. This prevents them from making their own assumptions and getting frustrated later. For example, if your response time to customer inquiries is 48 hours, clearly note that on your website in the place where customers submit questions.
Set the expectations that matter: Inform customers about what you can offer only in the subject areas that matter to your clients, such as how you handle returns. If you're unsure what those areas are, ask your customers what information they need.
5. Create a feedback loop
You can't retain customers if you don't know what they think about your company. That's why it's important to establish a feedback loop with clients to continuously collect their input.
This is particularly impactful in today's digital world, where customers have many avenues, several of them public, to communicate feedback to an organization. Social media is one, but others include business directory sites such as Yelp and popular multipurpose apps such as Google Maps.
A company must respond to negative feedback to retain customers. Since a client can post a frustrating experience for all to see online, a lack of response from the company means potential customers might be turned off from doing business with you.
On the other hand, a quick response creates trust and confidence in your company.
Along with collecting and addressing customer feedback, proactively reach out to customers for their input. You should do this on a regular basis, but especially when planning product enhancements or other changes to your offerings.
Tips for creating feedback loops:
Feedback loops deepen a company's connection to its customers, which improves retention. Use these suggestions to implement feedback loops.
Deploy surveys: Collect customer feedback using surveys, which allow you to gather input from a large swath of your clients. In the survey results, look for trends and areas where multiple clients have noted challenges with your business so you can address these. Also note where they are happy in order to preserve those areas.
Set up focus groups: Another means of creating a feedback loop is to establish focus groups or a customer advisory board, where you can talk directly to clients in an open forum. This qualitative feedback adds to the customer data collected by your client management software to give you a full picture of retention improvement opportunities.
6. Establish a loyalty program
A loyalty program is a great retention tool. It rewards your customers for conducting business with you and encourages them to continue choosing your business over competitors.
For example, when airlines offer frequent flier miles, customers who choose that airline for as much of their travel as possible receive various perks and discounts.
A loyalty program can be as simple as a punch card, where customers make a designated number of purchases to get a free item. It can be as complex as setting up a system where customers sign up online and earn points through tracked purchases.
If you're an online shop, an e-commerce platform such as Shopify can help you set up a loyalty program through its integrations with third-party apps.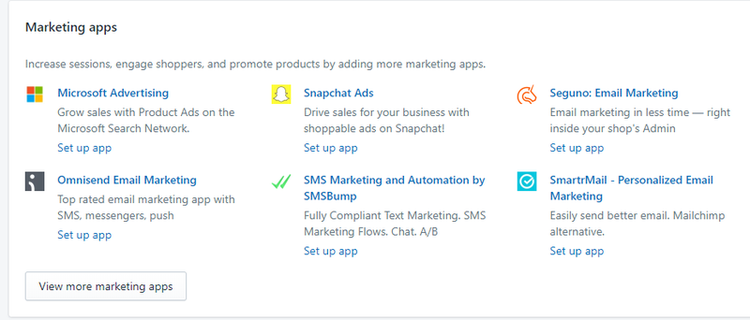 Tailor the parameters of a loyalty program to your business model and budget. You'll want to determine your customer lifetime value to create a program that delivers enough value for your customers while maintaining profitability for your company.
Tips for creating a loyalty program:
Here are some recommendations to assist you in launching a loyalty program.
Deliver value: Be sure the loyalty program delivers value to customers. This can take many forms. Special discounts or access to promotional items, hosting events, and running members-only contests are all examples of how a loyalty program provides added value.
Leverage partnerships: Few companies have enough resources to offer many perks on their own. A solution is to partner with complementary businesses to expand the array of offerings available at both companies. For example, a toy store can partner with a local ice cream shop to offer a special promotion that drives customers to both businesses.
7. Continuously enhance customer experiences
The most important method of retaining customers is to keep improving all aspects of your company. This includes your products, your customer service and support, and your operational processes.
Whether you're just starting out or are an established business with products at the mature stage of the product life cycle, there are always opportunities to improve in all areas of an organization. Identify these areas by focusing on how to create greater convenience for your customers.
Amazon, for example, began offering two-day shipping at a time when the industry standard was a week. That may seem like enough of a win on its own, but Amazon didn't stop there. It recently enhanced the customer experience further by tightening that shipping window to one day.
The move created extra costs for Amazon, but not only does it improve customer retention, it also helps Amazon increase its inventory turnover ratio, raising sales.
Initially, your customer objectives may seem challenging. But if you make small, incremental steps towards your goals, you'll deliver client experiences that are superior to competitors, strengthening customer loyalty and retention.
Tips for enhancing customer experiences:
Use these tools to identify opportunities to enhance the customer experience at your company.
Customer journey mapping: Build a customer journey map to understand the client's various touchpoints with your company. Look for areas where customer convenience can be improved or where the experience is negative to begin with. If a client must take multiple steps to make a purchase online, take a hard look at which steps you can simplify or eliminate altogether. The benefit of customer journey mapping is that you're experiencing the customer interactions from their perspective, so you get a good sense of what's creating friction.
Gap analysis: After identifying improvement areas, you'll need a plan of action to achieve results. A gap analysis provides this. Look at where you are compared to where you want to go, and build a plan to close that gap. A gap analysis is a flexible approach, allowing you to apply it to any part of your organization, from product enhancements to employee resource needs.
Customer Retention examples
Let's look at some customer retention strategies in action. Here are three real-world companies that have benefited from applying various customer retention techniques.
1. IKEA
IKEA retains its customers through a multipronged array of customer relationship management strategies. First, its products are designed to solve traditional customer challenges with furniture purchases.
The furniture isn't pre-assembled, which means lower prices and compact packaging that makes it easy to transport home. IKEA also offers many design ideas at its stores and online to help customers decorate their homes.
In addition, IKEA offers services completely unrelated to selling furniture to enhance the customer shopping experience. It provides baby-sitting services. It even put restaurants in its stores so customers are incentivized to stay and shop.
Lastly, the company's IKEA Family loyalty program provides a range of benefits to customers. Special discounts, free items, and hosted workshops and events are all part of its perks.
2. Starbucks
Iconic coffee company Starbucks provides a great example of the power of customer retention. Customers keep going back to Starbucks because it continuously improves its customer experience.
Starbucks allows customers to pay through its mobile app. Its loyalty program incentivizes repeat purchases through a gamification model, challenging customers to try new products for bonus loyalty points. Customers can even place orders online to avoid waiting in a line.
3. Amazon
Amazon has built a powerful customer retention model through its Amazon Prime subscription service. By joining this program, customers gain a range of perks, from faster shipping to access to free music and movies.
Not only that, but because you must create an account and be logged in to obtain your perks, Amazon can track all of your activity and behavior, allowing it to use customer analytics to tailor your shopping experience, such as by recommending products based on your past purchases.
These features lead to a retention rate greater than 90% for Amazon, according to Consumer Intelligence Research Partners.
A last word about customer retention
Building up and implementing customer retention strategies takes time. To track your progress, establish a set of metrics that align with the strategies you're using and your business model, such as e-commerce KPIs for a social commerce website.
This is in addition to your retention rate, which serves as your overarching customer retention metric. Even large companies such as Starbucks took years to evolve their retention programs to where they are today.
So, implement the strategies that are possible for your business right now, and continue improving to keep your customers coming back.
Alert: highest cash back card we've seen now has 0% intro APR until 2025
If you're using the wrong credit or debit card, it could be costing you serious money. Our experts love this top pick, which features a 0% intro APR for 15 months, an insane cash back rate of up to 5%, and all somehow for no annual fee. 
In fact, this card is so good that our experts even use it personally. Click here to read our full review for free and apply in just 2 minutes. 
We're firm believers in the Golden Rule, which is why editorial opinions are ours alone and have not been previously reviewed, approved, or endorsed by included advertisers. The Ascent does not cover all offers on the market. Editorial content from The Ascent is separate from The Motley Fool editorial content and is created by a different analyst team.
John Mackey, CEO of Whole Foods Market, an Amazon subsidiary, is a member of The Motley Fool's board of directors. Suzanne Frey, an executive at Alphabet, is a member of The Motley Fool's board of directors.
Robert Izquierdo
has positions in Alphabet (A shares) and Amazon. The Motley Fool has positions in and recommends Alphabet (A shares), Alphabet (C shares), Amazon, and Starbucks. The Motley Fool recommends the following options: short October 2022 $85 calls on Starbucks. The Motley Fool has a
disclosure policy
.
The Ascent is a Motley Fool service that rates and reviews essential products for your everyday money matters.
Copyright © 2018 - 2023 The Ascent. All rights reserved.