The Best 5 E-Commerce Alternatives to Etsy
Many or all of the products here are from our partners that pay us a commission. It's how we make money. But our editorial integrity ensures our experts' opinions aren't influenced by compensation. Terms may apply to offers listed on this page.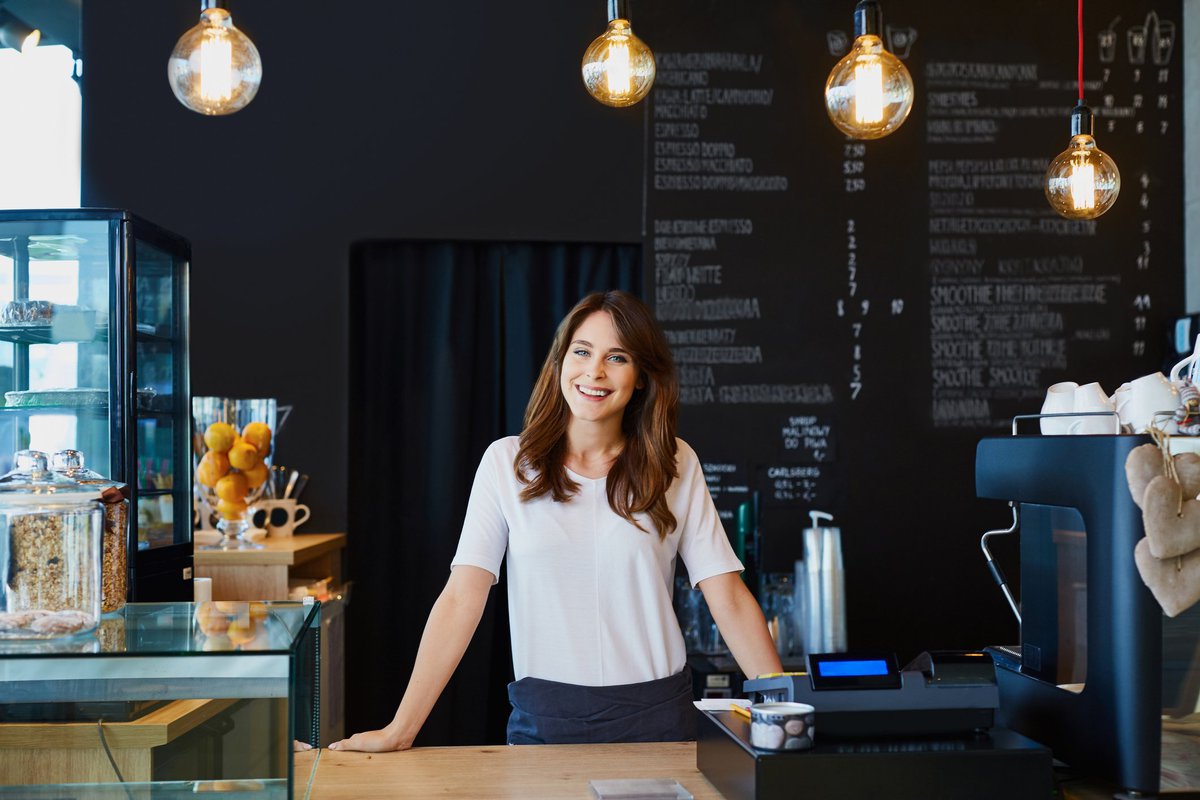 When you are looking to sell your products, Etsy is often advertised as the first-choice platform for a product launch. However, there are many Etsy alternatives you can use for your e-commerce store.
It's not 1999 anymore, and selling your products over eBay is just not the way many people conduct business these days. With the rise of online artisans, Etsy became the go-to place to sell anything unique, handmade, and artsy. But in the ensuing years, it has become the favorite place to sell any wares.
And while it does provide a good platform for selling, it is also a very crowded one. There's also the matter of Etsy taking a cut of your profits, which doesn't give you the control you may need. This is why so many people are looking for e-commerce alternatives to Etsy.
Here are the top alternatives to Etsy as an e-commerce software:
Best for multi-platform selling: Squarespace Commerce
Best for managing products:
Best for large orders: Magento
Best for online store speed: Volusion
Best for total control: WooCommerce
What to look for in a great Etsy alternative
While Etsy is a good platform for basic selling, it doesn't do much in the way of building your brand and controlling your own business. There's a lot of control and creative direction lost by using a third-party platform as a middleman for sales, so these are some things to keep in mind when searching for an Etsy replacement.
1. Customization
Your business is your brand, and your brand is your business. When you are trying to stand out in a sea of competitors, having the ability to customize your selling space matters.
From cohesion with color themes to logo population, the best way to stay in the customer's mind is by sticking out from the rest. With your e-commerce storefront, you can align your online store with your brand vision and have a more fully cohesive business.
2. Keeping more of your own profit
Yes, you'll have to pay some monthly fees for setting up and running your business, but they have the potential to be very nominal. Plus, they are generally fixed costs that you can plan for and budget against, allowing you to scale and grow with bulk sales, rather than with cost per acquisition. And the more you sell on your site, the more you get to keep.
3. Customer life cycle analytics and marketing
Building a business means you need to be kept abreast of your customers' buying habits and be able to stay in close contact with them.
Sure, with Etsy, you can message buyers, but you can't manage the customer journey or have any significant metrics available for tracking the consumer life cycle, which you can with Etsy competitors.
With your own e-commerce store, you can see sales and customer metrics, and have the ability to do more meaningful marketing, such as in-depth e-commerce email marketing.
Our top 5 picks for Etsy alternatives
If you are ready to sell your stuff but want something a little different and would like to have more control of your store, consider these e-commerce solutions that are more in-depth, yet similar to Etsy.
1. Best for multi-platform selling: Squarespace Commerce
Squarespace Commerce is designed to be used across a variety of industries. Not only does it start you off from the very beginning of your site-building journey with an industry-tailored approach, but it is also able to adapt with scale and growth.
Squarespace Commerce is excellent for both launching an online business and growing existing sales. The library of themes available look super professional, and the variety ensures you will find a template that is just right for your business.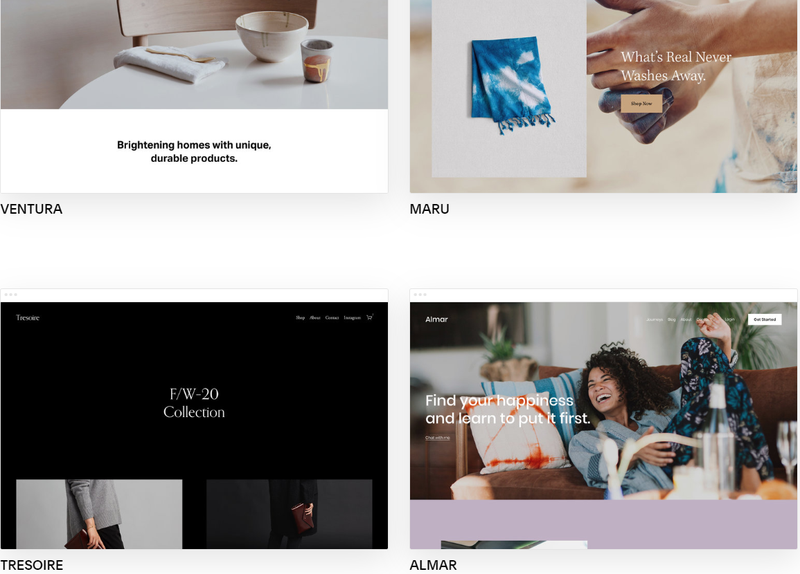 Where Squarespace Commerce really shines is in its ability to let you sell across platforms. You can sell via your online store through social media "click to buy" integrations and, especially useful, you have the ability to use it as a physical point of sale (POS) system so you can sell your wares offline.
Plus, it is set up to be smart, meaning any sales sync up to your online inventory management, so your stock is accurate. This also means the marketing analytics insights are pretty on point!
Squarespace Commerce also makes your sales journey easier by automating tax, making product management easy, emailing customers, and even helping with SEO.
Read The Ascent's full Squarespace Commerce review
2. Best for managing products: Shopify
Shopify, often compared with Squarespace Commerce, is made for business owners and sellers, not for coders. The journey of setting up a Shopify store is not too much more involved than it is with Etsy. Shopify has a ton of themes built to draw the eye.
The many options of sleek templates all revolve around a common thread of showcasing your work in a variety of ways, making it an ideal choice for highlighting your products. But it's not just about showing off your wares: The management of product additions and inventory is very streamlined, so you have greater control over the full product life cycle.

Your inventory is shown and can be organized in varying ways, while in-stock information is displayed. Doing routine inventory checks is easier with this readily displayed information, as is removing old products or repricing items to be on sale.
You can use just a few clicks and the drag-and-drop media editor to add new pieces and have them live on your site in mere minutes. It's a lot easier to manage your wares when you have full inventory management capabilities, not just basic uploading capabilities.
You also get email functionality and hosting, plus the unique ability to buy an already established store and take over as a new owner via The Exchange.
Read The Ascent's full Shopify review
3. Best for large orders: Magento
If you are more into the large-scale side of things, you will simply be stunted by going with Etsy. Magento, an Adobe software, is built to take on your big inventory and to grow with you, no matter how large you need it to be.
Part of Magento's power comes from its ability to handle mass orders, even giving you the ability to let customers, especially B2B companies, request a quote or negotiate a price for bulk ordering. It's probably too much software (and comes with too high of a price tag) for smaller businesses. Still, expansive industries will benefit from its many capabilities.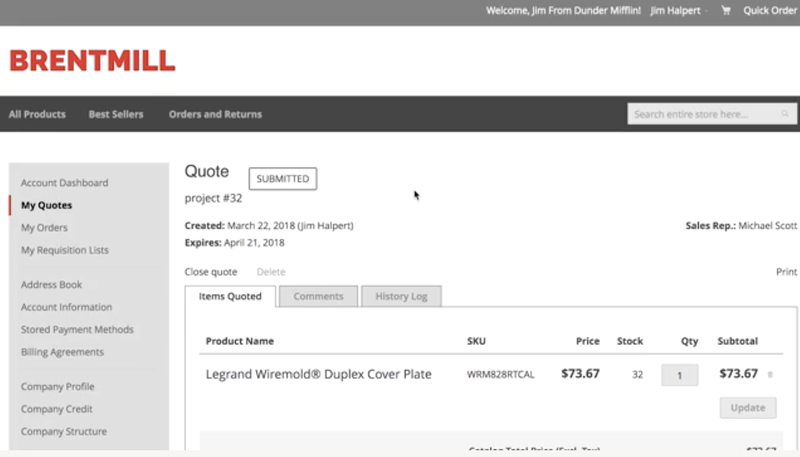 Magento lets you sync your inventory across multiple points of sale while giving you incredibly detailed analytics on your sales and trends. You can create many detailed permissions for levels of access, and mass uploads of inventory.
You can even see a sandboxed view of how your site will look at a future date, pending scheduled changes. If you have a small business, Magento simply is too much, but if you run a large operation, Magento is even better than Etsy.
Read The Ascent's full Magento review
4. Best for online store speed: Volusion
Volusion has been an e-commerce option for many years (more than 20, in fact), being one of the originators in the field. What sets it apart is that it has been able to evolve with the times and refine its offerings. Often, thanks to its mix of scalability and efficiency of use, Volusion is a top choice for medium-size businesses.
It offers thoughtfully designed themes with enough choices to give you options but not so many as to overwhelm you. Your customers are well-managed, too, with similarly straightforward efficiency as the rest of Volusion. You can import customers externally, manage them internally, and even use Mailchimp to communicate with them.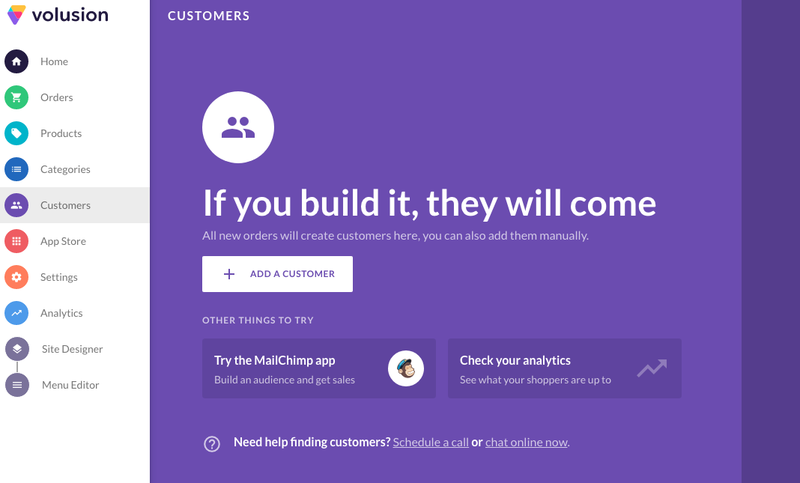 What Volusion really excels at, though, and where many others struggle, is in page loading speed, an important factor in high search engine ranking. Plus, customers have pretty much zero patience for long wait times. Since Volusion hosts its sites on servers designed to handle heavy traffic, they load quickly. Plus, that loading speed carries over from desktop to mobile optimization.
Read The Ascent's full Volusion review
5. Best for total control: WooCommerce
Though there are other associated costs with using this platform, since there is no base fee, Like platforms such as Shopify, WooCommerce is a popular so-called free Etsy alternative. As an add-on to WordPress, it is a hugely popular choice since many sites are already run through WordPress.
Adding and editing products is an easy task; it is very similar to regular WordPress page editing. And you can select from themes for your WooCommerce content, just as you can with your regular WordPress content.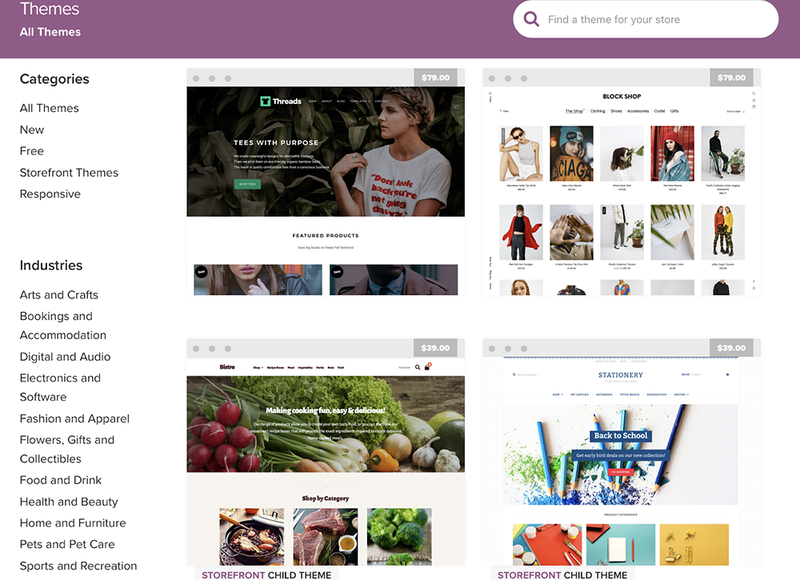 While having to host your WooCommerce store yourself is an extra expense, it does put you squarely in control. You own your site, and you're not at the mercy of a platform changing direction, being sold, updating terms, etc.
You also find more control simply by the sheer customizable and essentially "no limits" nature of open-source software. With Woocommerce, you can upload and upgrade plugins that allow you to have more precise control over your store.
Read The Ascent's full WooCommerce Review
You don't always need Etsy
While Etsy is certainly a fine option to start selling, if you really want to grow your brand, keep more profits, and maintain brand awareness, you've got options. What matters most to you? Is it speed, customization, or mass orders?
Whatever your business needs, there's an alternative e-commerce software to match.
We're firm believers in the Golden Rule, which is why editorial opinions are ours alone and have not been previously reviewed, approved, or endorsed by included advertisers. The Ascent does not cover all offers on the market. Editorial content from The Ascent is separate from The Motley Fool editorial content and is created by a different analyst team.
The Motley Fool has positions in and recommends Etsy. The Motley Fool has a
disclosure policy
.