How to Start a T-Shirt Business in Only 2 Weeks
by Anders Hjorth | Updated Aug. 5, 2022 - First published on May 18, 2022
Many or all of the products here are from our partners that pay us a commission. It's how we make money. But our editorial integrity ensures our experts' opinions aren't influenced by compensation. Terms may apply to offers listed on this page.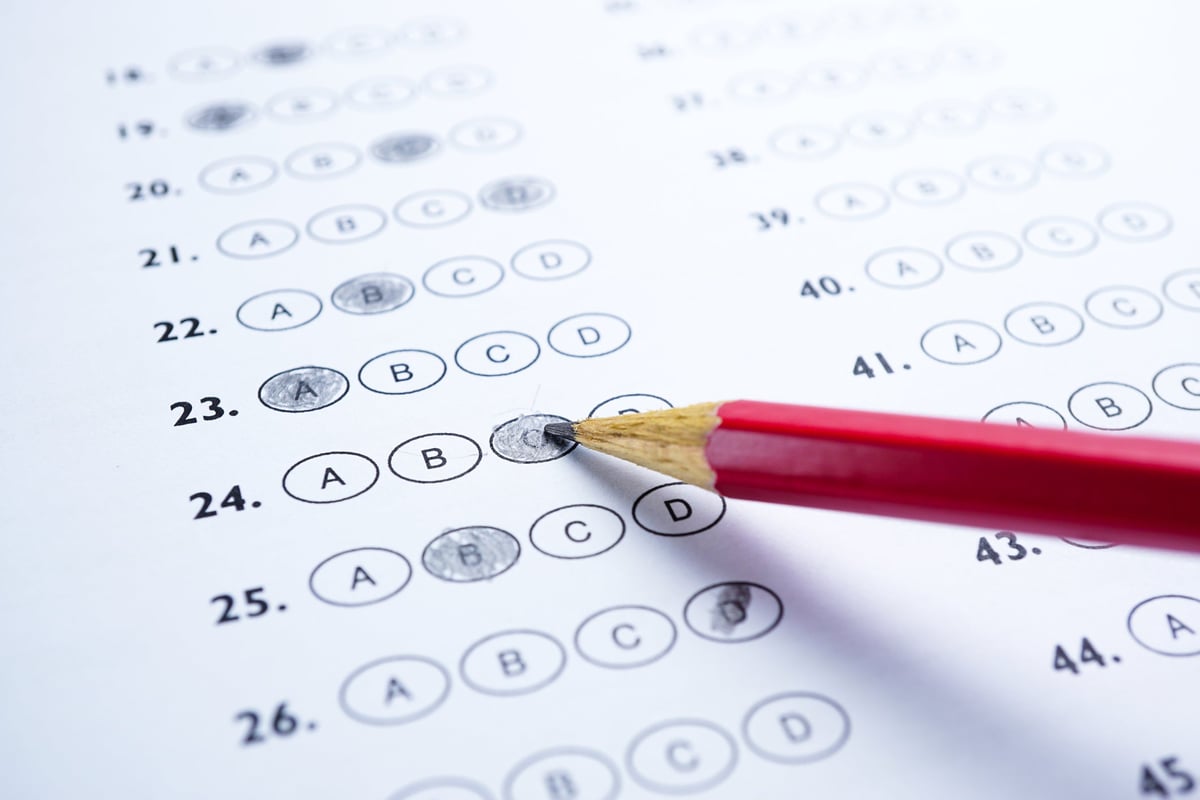 Setting up an online business can be done in five steps from concept to product launch and marketing via an e-commerce platform.
T-shirts have become identity statements. We wear them like jewels, and their value is no longer determined by the cloth, but rather in the potency of the message and the glitter of the design. This is one reason why an online t-shirt business has high margins.
A further attraction is that the product development process for a new t-shirt company is simple. Within 2 weeks, you could be selling your first t-shirts to people practically anywhere in the world.
Such is the power of e-commerce and globalization.
Here's how you can start your own t-shirt business online
Step 1: Define concept and positioning
Step 2: Choose your production solution
Step 3: Create artwork and design
Step 4: Set up e-commerce
Step 5: Activate marketing and distribution
What to consider before starting your t-shirt business
When you investigate the characteristics of a t-shirt business you can easily get carried away by the attractiveness of the figures. The market size is practically infinite, production costs are low, and if you outsource printing and sell online, you have low-to-non-existent fixed costs.
But don't be fooled by the figures. Although a break-even analysis might show that the initial investment costs can be covered within the first 20 sales, there could be more variable costs than you expected, and the time to first sale could also be longer than you thought.
Some things will be easier than you think, others will be more difficult.
1. Prerequisites and equipment you need
The most time-consuming task might end up being your business registration. Without a legal entity, a tax identification number, and a bank account with a credit card, you really can't get started building your t-shirt business.
Depending on the type of production solution you choose, you may also need some space in your home for material and for printing, and you may need to invest in a heat press and a cutter.
2. Product differentiation
Selling t-shirts online is a business with low entry barriers, and as a result, the competition level is very high. This is where your positioning strategy is important: what materials will you use, what style of artwork, what messaging, and what customization will you allow?
Positioning yourself as a custom t-shirt business is very different from a high-volume business with standard designs.
3. Long-term plan
You have a fabulous design idea for a t-shirt that thousands of people want to buy. Great. And after that? Once those clients have ordered once, what customer lifetime value will they represent?
Will they buy something else? What will be the product life cycle for your fabulous design? Will you change the designs every year? Will you start printing your designs on other fabric?
Will you still be an online t-shirt business five years from now, or was this just the first step on a more extensive journey?
How you can start your online t-shirt business
In order to start your business, you first define the concept, then you figure out how to turn the concept into a product, then you design it, set up an e-commerce site, and start marketing and selling your product.
Step 1: Define concept and positioning
Your concept and positioning are key to a successful venture. Perhaps your concept is to sell unique hand-crafted designs. It would be an entirely different concept to start a t-shirt line that was mass-produced by yourself or a supplier.
Whatever it is, write it down on a piece of paper. Is this a unique positioning in the market? Or will you have to be competitive on the price and the marketing of your product?
Tips for defining concept and positioning:
Describe the core value of your concept. What fabric, color, quality of t-shirts will you sell? Will your designs be aimed at a specific audience? What kind of person will fall in love with your t-shirts? Where do these people live? What size t-shirt do they need?
Make it tangible: Perhaps your idea is very precise, and you can make a mock-up of the t-shirt and show it around you to see how people react.
Competitive analysis: In order to position your offering, you need to get a good understanding of the competitive space, and where you fit. Research your competitors on the online platforms they use. Why not buy a t-shirt from a competitor to feel the user experience.
Step 2: Choose your production solution
A big decision you must make is whether you will print at home or outsource. If you want to set up a print shop at home, you will need to choose the printing process you will use. Then you must invest in equipment such as a heat press and a cutter, as well as supplies of ink, consumables, and blank t-shirts.
It won't take up too much room, but do you have space for it?
If your business concept is direct to consumer online sales, and you don't wish to invest in a print shop and produce the t-shirts yourself, then you can turn to drop-shipping and print-on-demand.
A number of online services will take care of the production and delivery of your t-shirts and let you concentrate on design, marketing, and sales.
Tips for choosing a production solution:
Research your production options and available equipment or online solutions, then decide on specific material or platforms you need and test them thoroughly.
All-around t-shirt expert: If you have the time and resources, you could become a t-shirt expert by setting up a print shop at home before you choose to ramp up your business and outsource to a print-on-demand service.
Price is not the only parameter: When choosing a drop-shipping or print-on-demand service, don't just take the one with the lowest price. Check reviews, ask around, and scrutinize the business terms closely before you choose.
Step 3: Create artwork and design
Your t-shirt artwork and design is the best way to stand out from competition. You can choose to focus on the message or the graphic illustration, and your choice of colors will be restricted by the production solution you chose.
You can, of course, outsource this job to designers if you are not comfortable with the creative process, but that can be an expensive affair, and most t-shirt businesses are based on proprietary artwork.
Tips for creating artwork and design:
If you have an artistic background, perhaps your format is not digital. In that case, you will need to scan your designs and perhaps rework them digitally. You can also create graphics directly in design software or do it online with a service like Canva which is very easy to learn and work with.
When the design is finalized in a digital format, it is ready to be input into the production solution you chose.
Resolution: As for any type of printing, the higher the image resolution, the better the printed result will be.
White space and sizing: When the design is printed onto a t-shirt, it will be in a central position surrounded by white space. Playing around with image sizes and positioning on the t-shirt can help you find the best balance.
Step 4: Set up e-commerce
With your designs in place and your production solution ready, it is time to organize the sales process. You will need an e-commerce platform which can present your products, take purchase orders, integrate a payment module, and allow you to perform client management tasks.
We will get back to some of the technical solutions at your disposal a little later. Once the e-commerce solution is in place, you are ready for your product launch.
Tips for setting up e-commerce:
E-commerce solutions are online platforms that will require an overall design and a business name on top of all your product information. It's more complex than a simple web page, but e-commerce platforms make it straightforward to build.
You may need a domain name, and you might also need assistance from a web developer and a graphic designer.
Popularity over price: When looking for an e-commerce solution, make sure you choose a well-known service, not just the lowest priced. This will make it easier to find help and support, due to the size and experience of the user community.
Great visuals: You are selling a visual product. People won't be able to touch it, and you, therefore, need to make up for the sensory deficit by using great visuals. Pick a platform that has an attractive graphical layout, and one which allows for large product visuals.
Step 5: Activate marketing & distribution
If you have completed the steps above, your shop is now open for business and you simply need to get customers through the door. Your customer acquisition activities will be key to driving prospects through the conversion funnel and building your sales pipe.
It is not sufficient to make amazing t-shirts, to have a beautiful e-commerce website, and a fluid and seamless purchase and delivery process if people don't know about it. You won't generate much revenue if you don't get the sales and marketing of your products right.
Tips for activating marketing & distribution:
It is time to set up your go-to market strategy: value proposition, market position, pricing strategy, distribution approach, sales tactics, and marketing plan. Find the right places to show your products and the right channels to address your target audiences.
Test and learn: In online marketing, you should focus on learning along the way. This requires tracking your marketing efforts. If a channel doesn't work for you, make sure you at least learn from the time and budget you invested.
Build captive audiences: It's a good idea to set up an email newsletter from the very beginning. People who are not yet ready to buy your t-shirts may be curious enough to subscribe to a newsletter and become prospects for later sales.
The best e-commerce platforms for starting an online t-shirt store
E-commerce platforms are technical solutions allowing you to manage the full range of tasks necessary to sell your products online: purchase orders, payments, product management, client management, and sometimes even marketing.
1. Shopify
Shopify is a very popular, all-around e-commerce platform. It allows you to set up an online store from scratch or add e-commerce functionality to an existing site. It also neatly integrates with a number of marketing channels including Amazon, eBay, Facebook, Instagram, and Google Shopping.
2. BigCommerce
BigCommerce is a versatile e-commerce solution with many built-in tools and the possibility to integrate with other platforms via its API.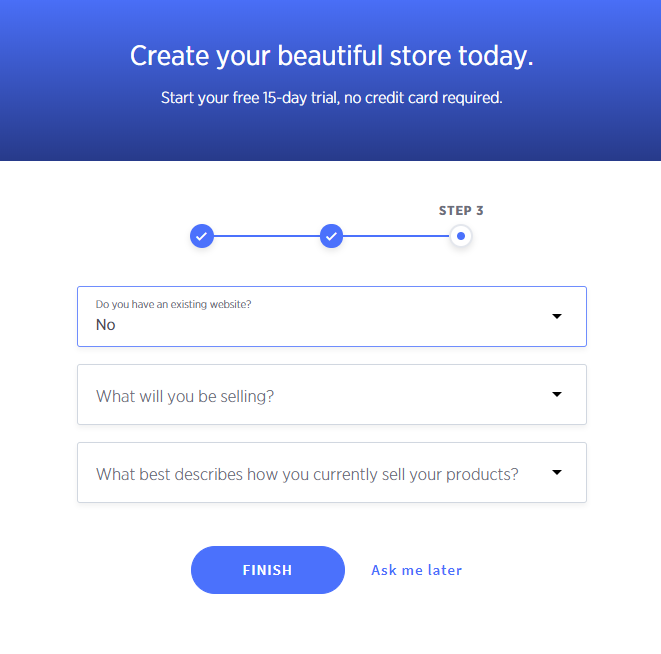 3. Squarespace Commerce
Squarespace Commerce "empowers people with creative ideas to succeed" and is very focused on the visual aspect of their stores.
Your design on everybody's t-shirt
Have you always dreamed of having your creative ideas showcased in all sorts of public places? Or are you the start-up dreamer who wants independence and needs a scalable business idea to get you going?
Perhaps your online t-shirt business is the beginning of that journey. Online platforms can empower you and enable you to live that dream. Now.https://www.canva.com/print/tshirt/
We're firm believers in the Golden Rule, which is why editorial opinions are ours alone and have not been previously reviewed, approved, or endorsed by included advertisers. The Ascent does not cover all offers on the market. Editorial content from The Ascent is separate from The Motley Fool editorial content and is created by a different analyst team.
John Mackey, CEO of Whole Foods Market, an Amazon subsidiary, is a member of The Motley Fool's board of directors. Suzanne Frey, an executive at Alphabet, is a member of The Motley Fool's board of directors. The Motley Fool has positions in and recommends Alphabet (A shares), Alphabet (C shares), Amazon, Target, and The Graph. The Motley Fool has a
disclosure policy
.