How One Small Beer Shop Tapped Into Online Sales in Response to COVID-19
by Les Shaver | Updated Aug. 5, 2022 - First published on May 18, 2022
Many or all of the products here are from our partners that pay us a commission. It's how we make money. But our editorial integrity ensures our experts' opinions aren't influenced by compensation. Terms may apply to offers listed on this page.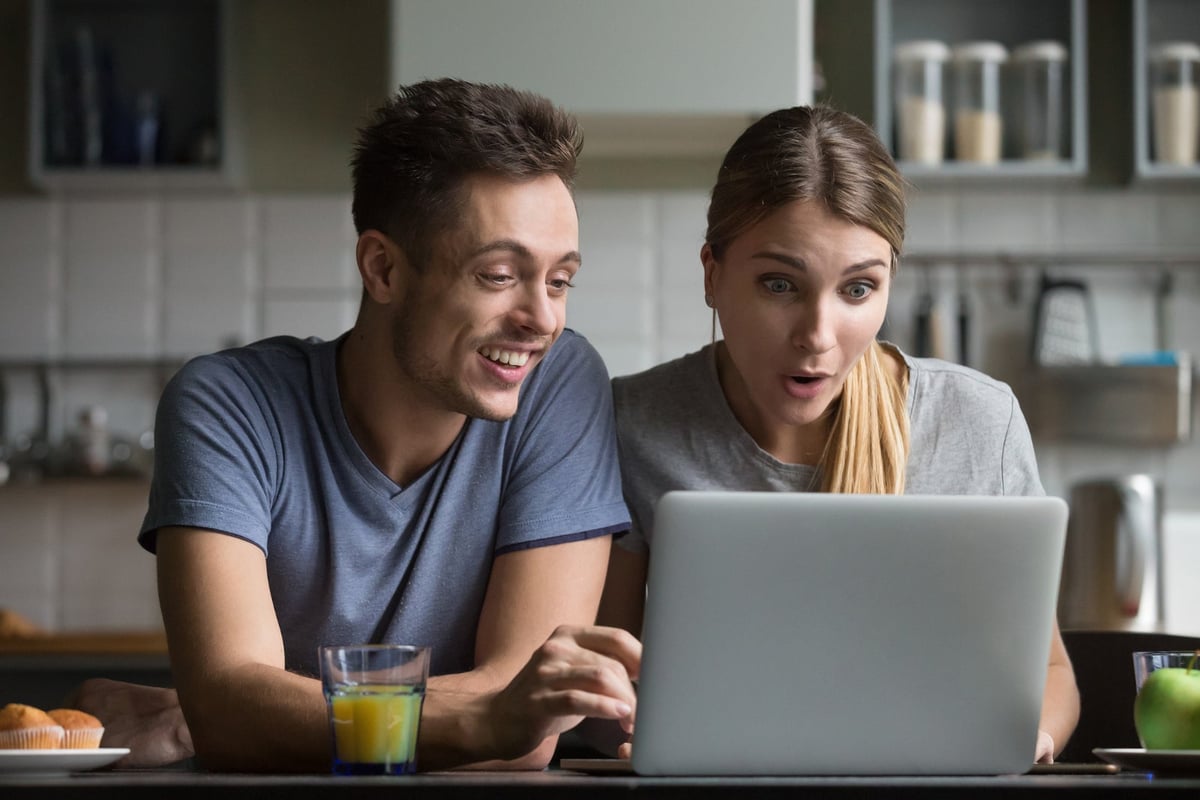 One small beer shop adjusted to COVID-19 with online sales and delivery, and the early results appear to be promising.
In 2016, Julie Drews and Beth Helle took a chance.
After developing a passion for brewing beer and seeing the need for a metro-accessible bottle shop in northern Virginia, the two friends decided to leave their director roles at accounting firms and start The Brew Shop, a beer and wine store in Arlington, Virginia.
Over its four years in business, the shop had gained quite a following among its regulars.
Customers liked the store owners' willingness to let them peel one or two beers off a six-pack if they wanted to try something new, as well as Drews' and Helle's in-depth knowledge of the broad selection of beers and wines in the shop.
As The Brew Shop charted a path for 2020 in January, which is typically the slowest month of the year for beer stores as people cling to their New Year's resolutions to drink less alcohol, Drews and Helle recognized new business in the office buildings that dot Arlington's Orange Line metro route.
"There are a lot of offices in the neighborhood, and a lot of offices have Kegerators and just serve alcohol as a regular thing," Drews says. "We were thinking about how to target the right companies, since not every corporate culture has that kind of environment."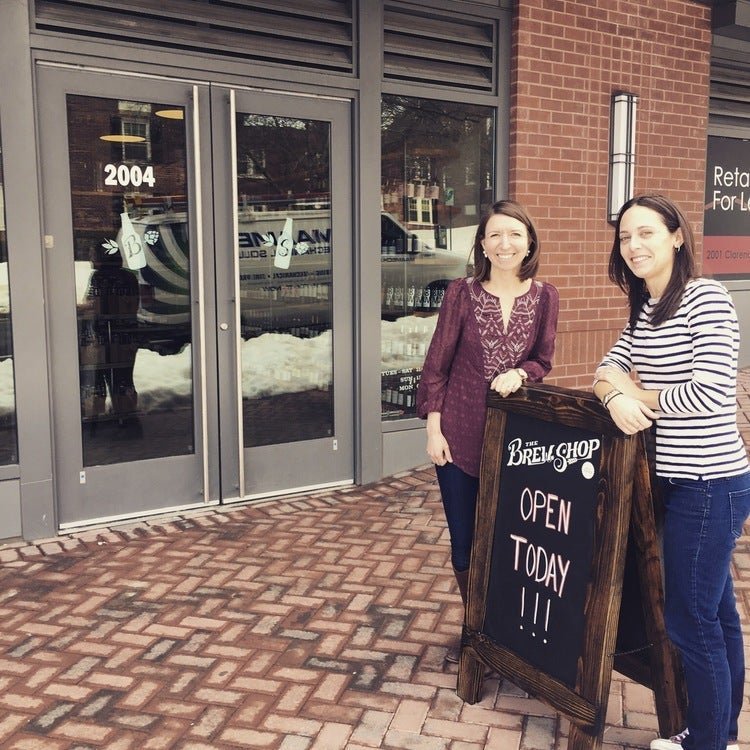 Enter: COVID-19
Just as Drews and Helle were zeroing in on companies that had the right environment, Mother Nature, in the form of COVID-19, intervened. "We were starting to make deliveries [to those offices], and then coronavirus hit and every office closed down," Drews says. "So obviously that is on the back burner at this point."
In those uncertain days in early and mid-March, the owners of The Brew Shop had more significant concerns than deliveries to offices. They wondered what was going to happen to their walk-in business as people started to hunker down, and words like "social distancing" became part of the lexicon.
"I think it was the week leading up to St. Patrick's Day that it got weird in here," Drews says. "We had an event scheduled for that Friday that we had planned probably three months in advance. That was a bit heartbreaking."
Some people still showed up to the event, which was a tasting with the founder of Charles Towne Fermentory, a brewery in Charleston, South Carolina. And they bought beer and wine -- lots of it.
"They were looking to stock up in anticipation of having to be home for a little bit," Drews says. "I don't know that anybody thought we would be home as long as we have."
Sales vs. safety amid stay-at-home orders
As the stay-at-home orders went into effect, Drews and Helle had to weigh sales versus safety since the store was considered an essential business. At first, the owners were only allowing five people into the store at once.
"Everyone was very cool and understanding," Drews says. "We had people waiting outside, but that lasted only about a week. It was just uncomfortable for our employees and for us to try to function and move around. We're trying to stay far enough away from people, but our store is not that big. It's hard to do that when you've got customers."
So, The Brew Shop closed for walk-in customers. While safety won out, people still wanted their beer. The demand for alcohol was still rising. Instead of going out to bars, restaurants, concerts, and movies, people were drinking at home. That's not just a northern Virginia phenomenon. Nationally, alcohol consumption has risen 27% since March, according to Nielsen Research.
To meet that need and stay in business, Drews and Helle needed to solve some problems. They needed to collect orders and payments.
Pivoting on the fly to fill orders online
Early on, the pair relied on somewhat rudimentary, technologically "clunky" solutions. Fortunately, The Brew Shop owners had the background and basic technical infrastructure to quickly adapt.
"Beth and I are accountants," Drews says. "We run stock reports all the time. It's not hard for us to pull a stock list down and kind of sanitize it for public consumption. We just needed to communicate that to people so they can order it. And we knew we had the ability to set up forms on our website."
On those forms, customers could go on the site and enter what they wanted -- a keg or a gift basket (which has been a big seller in the era of COVID) -- and hit submit, and the store received the order. The store employee would then call that customer to get credit card information. "It was clunky, but it was a start," Drews says.
The system worked fairly well in the beginning, but there were issues. The inefficiencies often occurred in the payment process.
"You call people, they answer and they may or may not have their credit card right there," Drews says. "You have to wait for them to find it. They may not even answer, and then you're just leaving a message. That's a lot of, like, back-and-forth and time spent."
Helle and Drews knew the longer-term solution was an online shopping system where customers could choose what they wanted, pay, and either pick it up curbside or get it delivered (for orders over $75). "We already had a delivery license in place [from its corporate deliveries]," Drews says. "The fact that we had our delivery license set up was serendipitous when coronavirus hit. We could just seamlessly start delivering to individuals."
How software helped them succeed
Rather than use one of several e-commerce platforms, such as Squarespace (which hosts The Brew Shop's website) and Shopify, they used a recently introduced system from their point-of-sale processor, ShopKeep.
"The advantage of that is that the inventory systems talk to each other," Drews says. "So our in-store inventory talks to the online store. If we went with someone else, we'd have to limit what's available online."
Furthermore, The Brew Shop, like many bottle shops in the area, maximized its existing regular (widely anticipated by beer geeks) email. It goes out every Thursday, listing the new beers and wines that are arriving in the store. In a post-COVID world, it's likely that SMBs will increasingly rely on email and other forms of digital marketing.
In any one week, The Brew Shop will carry 375 to 450 beers. Drews and Helle wanted to make that entire selection available to customers. "We don't want to only sell 50 things, which we could have done… and call it a day," Drews says. "We wanted to figure out a way to have our whole inventory available to everyone."
The only thing missing right now is they can't sell singles of beer through their online store.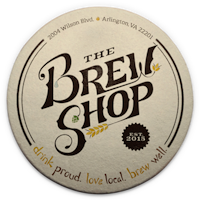 What business looks like now
Drews and Helle review sales regularly. While the calculus around profitability has changed now that the shop has to buy personal protective equipment and make deliveries to residences around Arlington, the store has been able to survive as buying habits have changed.
"We're seeing people purchasing more at one time, and there are some people we're delivering to every third week," Drews says. "They are probably spending the same as what they used to spend. They're just doing it in chunks now."
There has been one main added cost in The Brew Shop's transition to an online system. Through four years, Drews and Helle were able to negotiate reasonable prices on in-store credit card purchases. But online sales systems are pricier, often starting at 3.5% or $0.30 plus 2.9% per transaction. For a low-margin business like a beer shop, those costs sting.
But desperate times call for drastic measures. And these are most definitely unprecedented times, so Drews and Helle decided the investment in the online store would ultimately be worth the cost.
"Sometimes, you gotta just leap and figure it out the rest after you get there," Drews says.
We're firm believers in the Golden Rule, which is why editorial opinions are ours alone and have not been previously reviewed, approved, or endorsed by included advertisers. The Ascent does not cover all offers on the market. Editorial content from The Ascent is separate from The Motley Fool editorial content and is created by a different analyst team.
The Motley Fool has positions in and recommends Target. The Motley Fool has a
disclosure policy
.