6 Ways to Optimize Your Online Store for M-Commerce
Many or all of the products here are from our partners that pay us a commission. It's how we make money. But our editorial integrity ensures our experts' opinions aren't influenced by compensation. Terms may apply to offers listed on this page.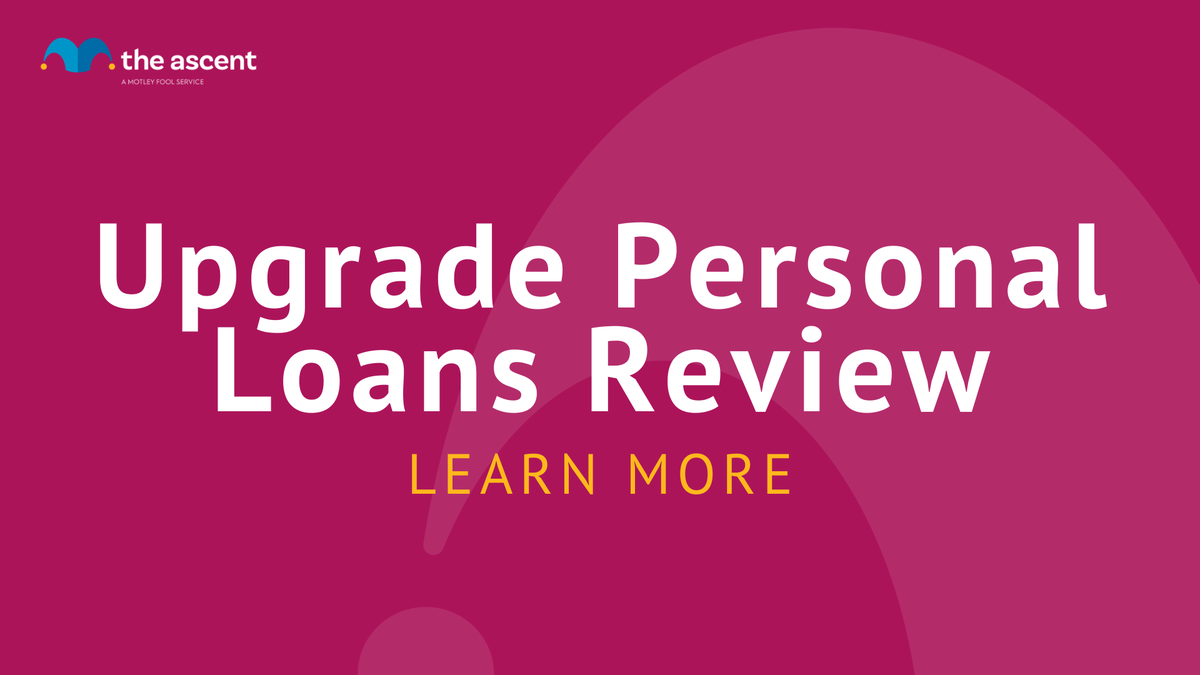 Mobile commerce is the best way to reach your customers no matter where they are. Optimize your online store for mobile devices, and you may be surprised where it could take your e-commerce business.
People spend a lot of their free time on their phones or other mobile devices. They're doing everything from banking and paying bills to shopping. Catching someone's attention when they're bored and scrolling through social media, or getting your store featured in a Buzzfeed shopping list, could result in an increase of sales for your business.
This guide won't tell you how to start an online store, but it will walk you through the process of optimizing your online store for m-commerce.
Overview: What is mobile commerce?
Mobile e-commerce, or m-commerce, is a selling option for any of the four types of e-commerce. It is the buying and selling that happens on a mobile device, like a smartphone or a tablet.
M-commerce is more than just having an online store; it's about making sure your online store gives your customers the best shopping experience possible, whether they're on their phone or tablet.
5 benefits of mobile commerce
If you want to make the most of your online business, optimizing your online store for m-commerce comes with added benefits that you might not have thought about. Below are the top five benefits of mobile commerce.
1. Easy access for both buyer and seller
Since m-commerce lives on your smartphone or tablet, and since pretty much no one leaves home without one or the other, your online store will always be at shoppers' fingertips.
They can access it on the train during their morning commute, during their lunch break, or while they're cooking dinner. Pretty much any time someone has their mobile device on hand, they can shop at your store.
2. Improved user experience
There's very little learning curve when it comes to understanding how an m-commerce store or app works, and as long as you do everything right, your customers will have a much better user experience than shopping in a brick-and-mortar store.
We'll get into this more later, but to further improve user experience, make sure your online store is responsive, attractive, and easy to navigate.
3. Built-in marketing
Having an online store or app comes with built-in marketing tools that allow you to reach customers with very little effort on your part, especially if you're already using an e-commerce platform.
You can send promotional emails, shopping cart reminders, or other general notifications. Just make sure you don't overdo it to the point where people are turning off notifications for your store or unsubscribing from your emails.
4. Personalized communications
When someone shops in a store, they're greeted when they walk in, asked follow-up questions about needs, and generally assisted throughout their shopping experience. While you can't exactly replicate that with m-commerce, you can still personalize things to make your customers feel special.
You could have a personalized welcome-back message each time a user opens the app or signs into their account, personalized transactional emails, and follow-up surveys or review requests based on browsing history or purchases.
5. Less expensive
Running an online store is inherently less expensive than running a physical location because you don't have to worry about rent, utilities, employees, etc. Of course, there are expenses with online retail that you might not have with a physical store, like shipping materials and costs, but when all is said and done, it's still the more cost-effective option.
6 ways to optimize your online store for m-commerce
Now that you've got the rundown of benefits of m-commerce, let's get into the steps you can take to optimize your online store.
1. Design an eye-catching and responsive store
Just like you'd have to put effort into signage and physical attractions at a brick-and-mortar store, you have to do the same with your m-commerce store.
Use complementary colors, easy-to-read fonts, and anything else that will make your messaging as clear as possible. Additionally, making your store or app responsive, meaning the presentation will be the same no matter the mobile device on which it's being viewed, will ensure a streamlined experience for your customers.
2. Include easy navigation
If one of your goals is customer retention, making your online store as easy to navigate as possible will keep customers coming back. Include search bars, hamburger menus, item filters, and anything else you can think of so customers can find exactly what they're looking for.
It's also just good practice to make the products in your store easy to find, or else people won't buy them.
3. Integrate payment options
As a consumer, one of the most frustrating parts of shopping online is having to get up to get your credit card if you left it in the other room. This can be a pain point for businesses as well because it gives the shopper the opportunity to second-guess their purchase.
By integrating payment systems like Apple Pay and Google Pay, if a shopper has a credit card saved, the number will autofill, which can do wonders for your sales. You can also provide an option to save a card for future purchases in the event that a card number does have to be entered manually.
4. Include appropriate photos and images
One of the worst parts of shopping online is when you reach a page and have to pinch the screen to zoom out because the sizing isn't right, or when the store takes forever to load images or other features because they're too big.
Solve this issue by really focusing on keeping images and videos to a minimum, making sure they fit on your page, and are responsive.
Also, keep the actual content of the images and videos relevant to whatever page of your store is being visited, and not random images of products or models.
5. Reduce or eliminate pop-ups
If prospective buyers are inundated with pop-ups or ads while on your online store, it could be a huge turnoff. No one wants to spend the first minute of their online shopping experience closing out of pop-up windows.
Not only can it totally ruin an experience, but it can also make it seem like your operation isn't legitimate. Too many ads and pop-ups come off as spam almost immediately.
6. Keep content simple
While you want enough content to accurately explain products, policies, sales, FAQs, etc., you don't want your m-commerce store to be convoluted with an excess of text.
The text that appears on your website should be informative so customers know exactly what they're getting and what to expect each time they shop at your store.
4 pitfalls m-commerce online retailers should watch out for
No process is ever perfect, but being aware of mistakes others have made is helpful so you don't make the same ones. Below are the top pitfalls to watch out for when getting into m-commerce.
1. Lackluster design
When creating an m-commerce business, it's tempting to go with the first design template you see just to get your store up and running. However, doing so could create distaste from early visitors who won't return even after you've upgraded your design.
Put your best foot forward from the start and you won't run into a situation where you have to implement a re-engagement plan to bring people back who weren't into your early store design.
2. Not enough information
Even though you should have a return policy that benefits your customers, you still don't want a lot of returns on the books. To prevent this, make sure your product descriptions, policies, and customer service process is fully explained.
If customers know exactly what they're buying, the need for returns will be almost non-existent unless there is damage. If you sell clothing items or shoes, have realistic size charts so customers will be sure of the fit before buying.
3. Slow loading
As mentioned above, overloading your store with images and videos can lead to extremely slow loading times. If an app or webpage takes too long to load, shoppers will move along, especially if they are a first-time visitor to your shop.
It doesn't bode well for your store if people can't get onto it, or if there are blank boxes all over the place because things couldn't load.
4. Poor or no customer service
In the event that there is an issue with a product, or a customer has a question that isn't featured in your FAQ section, your customer service needs to be able to address these, and quickly.
Usually customers reach out to customer service with time-sensitive issues regarding orders, shipping, returns, refunds, etc., so getting back to them and giving them peace of mind as quickly as possible will keep those customers coming back.
The low down on m-commerce
Your goal as an online business owner is to make money and be as successful as possible. It's hard to do that without e-commerce optimization, and optimization for m-commerce specifically.
Follow the steps, watch out for common pitfalls, and reap the benefits from customers being able to access your online store from their phone and tablet.
We're firm believers in the Golden Rule, which is why editorial opinions are ours alone and have not been previously reviewed, approved, or endorsed by included advertisers. The Ascent does not cover all offers on the market. Editorial content from The Ascent is separate from The Motley Fool editorial content and is created by a different analyst team.
Suzanne Frey, an executive at Alphabet, is a member of The Motley Fool's board of directors. The Motley Fool has positions in and recommends Alphabet (A shares), Alphabet (C shares), and Apple. The Motley Fool recommends the following options: long March 2023 $120 calls on Apple and short March 2023 $130 calls on Apple. The Motley Fool has a
disclosure policy
.