Learn How to A/B Test Your Emails to Boost Conversions
Many or all of the products here are from our partners that pay us a commission. It's how we make money. But our editorial integrity ensures our experts' opinions aren't influenced by compensation. Terms may apply to offers listed on this page.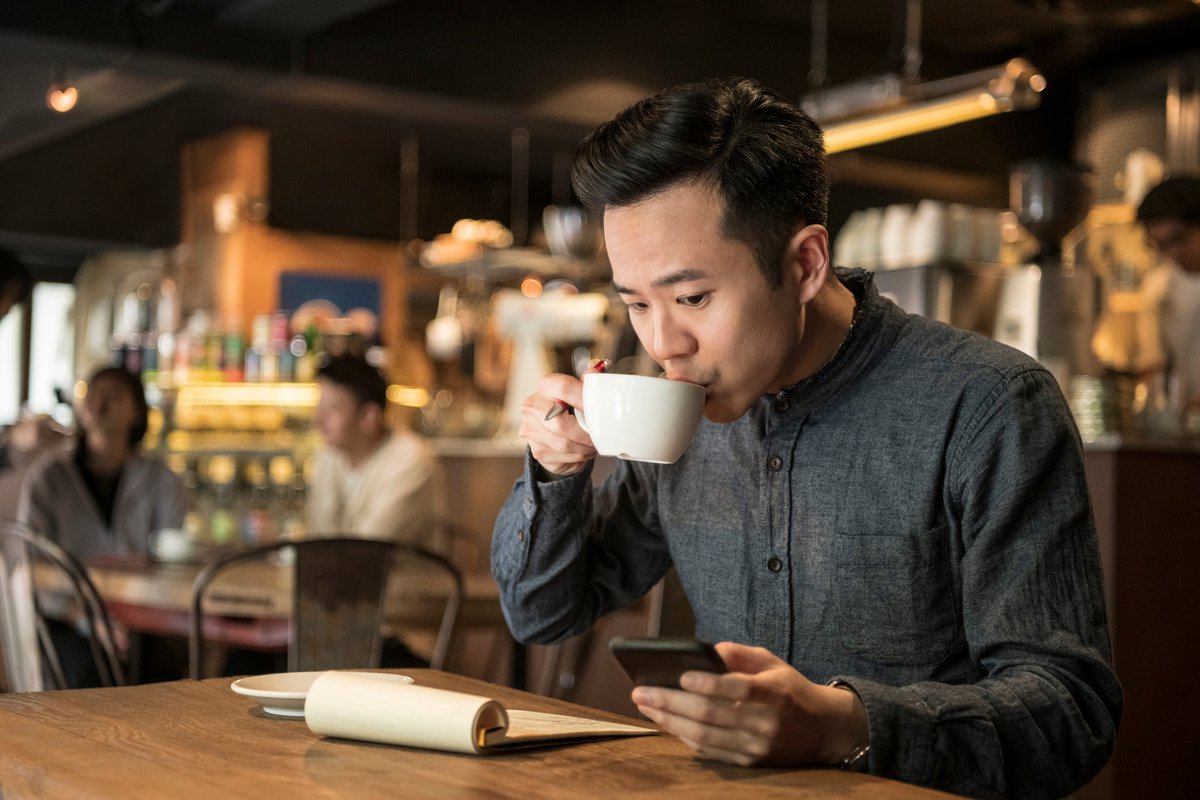 The more you know about your customers, the more successful your email campaigns will be. By A/B testing your emails, you can learn how to create compelling content that delights your customers.
Email marketing is a careful blend of art and science. You need the fancy design skills to produce content that wows your readers. But you also need the analytical skills to find out exactly what you need to do to produce the best results.
A/B testing should be a key part of any digital marketer's toolbox. If you want to find out which parts of your emails are driving clicks, and what might be driving customers away, then you need to A/B test your emails.
The more you test, the better data you'll get, and the easier it will be to create content that serves your audience.
Overview: What is email A/B testing?
A/B testing -- also known as A/B split testing -- pits two similar emails against each other to see which one proves more popular. You change one element within an email and send it out to a percentage of your subscribers. Whichever one wins is then sent out to the remainder of your recipients.
Benefits to A/B testing your emails
Even if you've only got the time and budget to A/B test a few emails, the effort can go a long way to producing better results and keeping your customers happy.
Improves the metrics that matter
If you have a high open rate but a very low click-through rate, you need to find out why. Unfortunately, poring over spreadsheets will only get you so far. You need to take practical steps to resolve the problem; you need to A/B test email content to see which elements are putting customers off.
A/B testing lets you take action to focus on the specific metrics that you want to improve, whether that means open rates, click-through rates, or something else. It can also boost your overall email marketing return on investment (ROI) by helping you create more successful campaigns.
Helps you get to know your customers
The more you know about your customers, the better. Your business is unique, and so are your customers. While industry best practices can give you a general idea about how to make customers happy, you still need your own data.
A/B testing provides important information to help you understand what your customers want from you. It's unique to your email campaigns, so it reflects what works for your subscribers.
And, if your customers can see that you're making the effort to get to know them and tailor your content accordingly, they'll be much more satisfied with your email campaigns and your business as a whole.
How to perform an A/B test on your emails
Follow these five steps to learn how to set up and run A/B tests on your emails and how email marketing software can help you automate the process and get better results.
1. Decide which elements to test
When people think of A/B testing, they often focus on the email subject line. Since the subject line is crucial to getting recipients to open your emails, it is a key element to test. But there are lots of other parts of your emails you can test, including:
Image selection and position
From name
Word choice
Design elements, such as font and color
Calls to action (CTAs)
Length
Tone
Send time
Email marketing software Sendinblue even lets you test your automated email series so you can work out which string of emails and which content give you the best results.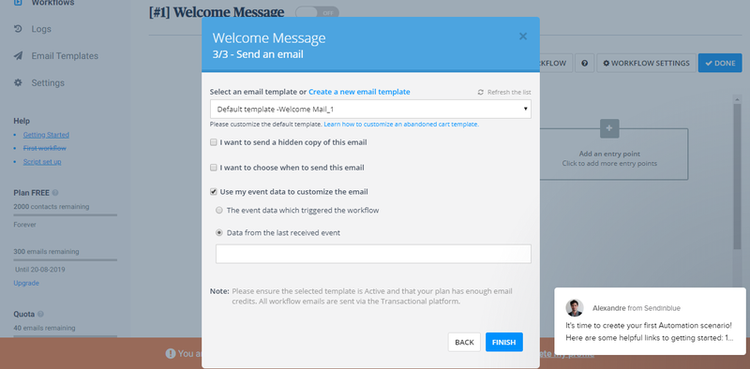 2. Choose recipients
You need to decide to whom you're going to send the different versions of your email. You can create segments specifically for the tests, or you can use existing email lists and segments.
Make sure that the characteristics of the segments don't affect the results. For example, if you send an email about new running shoes to people who have already purchased running products, or who have shown interest in the sport, the message will likely perform better than if you send it to a group of people who have no interest in running.
Alternatively, you can choose to send your message to all recipients and let your email marketing software decide who receives which email with which combinations.
3. Define how to choose a winner
Open rates or click-through rates are often used as the metrics that define which version of your email has won. These are valuable, but you should choose the goal that fits best with your campaign. If you want your subscribers to take a certain action or click on a specific piece of content, then make that metric the one that defines the winner.
Don't be discouraged if the result is close. You can gain insight from every test that you do. It may be that the changes you made in the different versions don't have much of an impact on your audience or the action you want them to take.
This is also the time when you should decide how long to run a test before you pick a winner.
GetResponse's email testing tools let you set the percentage of recipients that should receive each option and choose whether the winning email should be based on clicks or opens.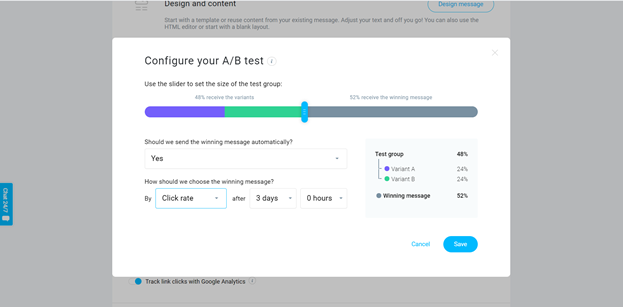 4. Test your emails before sending them
Treat your A/B test emails the same way you would any other newsletter. Test them before you send them. Send each version to members of your team to check and run them through your email marketing software's built-in testing functionality.
Depending on the software, this can show you how emails appear in different email clients, such as Gmail and Outlook, as well as check to make sure all the links are working and the images are displaying correctly. Some solutions even give you a spam score based on how likely your message is to end up in your recipients' junk folder.
VerticalResponse's Test Kit feature shows you a screenshot of how your email will look in different email clients, including Gmail, Outlook, and Yahoo. Its subject line tester also shows you if the text is the right length for all email providers.
Another key part of the Test Kit is the test that shows you a screenshot of your links so you can make sure you don't have any broken ones.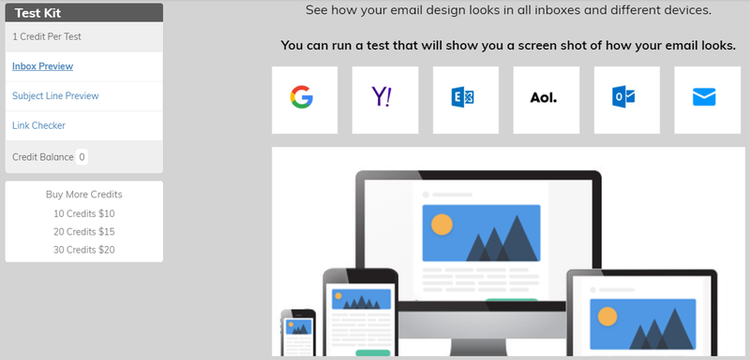 5. Monitor results
Don't be tempted to stop the A/B test early if one email is way out in front. Wait until the end of the test to decide which email has won. Once you've decided, you can send this version to the rest of your recipients.
Make sure you learn from each A/B test so you can implement the findings in your next email campaigns. If you find that you get different results from different groups of subscribers, you can use dynamic content (content that changes according to subscriber demographic data or preferences) to make sure you're sending them emails that will convert.
What works now won't work forever
Unfortunately, the results of your A/B tests won't hold true forever. Trends in email marketing change, and what works now might not work next year. You need to continually be testing so you can find out which elements make a difference to the success of your email marketing campaigns.
We're firm believers in the Golden Rule, which is why editorial opinions are ours alone and have not been previously reviewed, approved, or endorsed by included advertisers. The Ascent does not cover all offers on the market. Editorial content from The Ascent is separate from The Motley Fool editorial content and is created by a different analyst team.