5 Strategies for Marketing Your Dental Practice
Many or all of the products here are from our partners that pay us a commission. It's how we make money. But our editorial integrity ensures our experts' opinions aren't influenced by compensation. Terms may apply to offers listed on this page.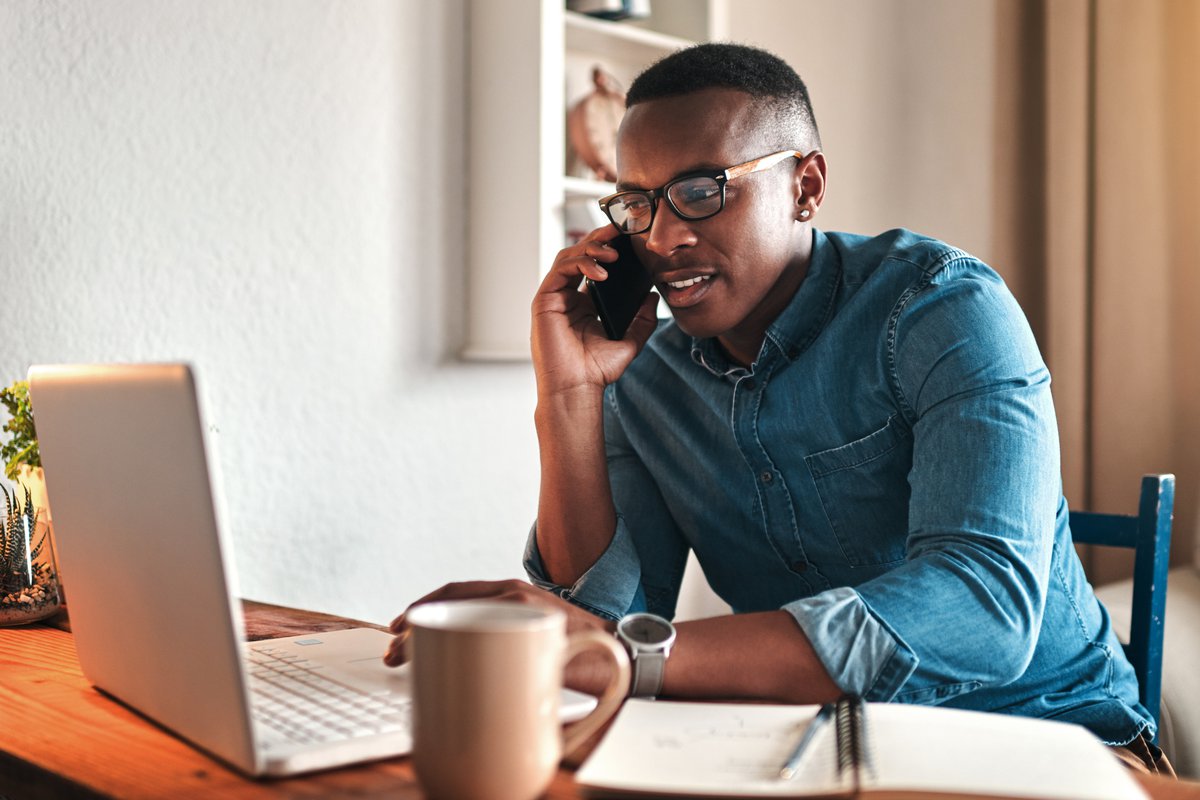 Cultivating a dental practice requires investment in marketing. Word of mouth can only go so far.
Fortunately, many dental office marketing ideas exist to achieve that objective. Among the numerous options at your disposal, certain tactics are particularly important to attract patients and grow your practice. They increase your dentistry's visibility to prospective patients and affect your business reputation.
This practical guide outlines these key strategies to successfully execute marketing for dentists.
What to consider when marketing your dental practice
Marketing is an ongoing process of reaching out to clients and building patient relationships. As a result, set a monthly budget for marketing expenses based on the goals you want to achieve, and assign someone to oversee this on a regular basis.
Let's examine some other considerations before diving into dental marketing strategies.
Patient profile
As part of setting your dental practice marketing goals, define the types of patients you want to reach. The marketing approach differs based on your patient profile.
Does your practice cater to children? Are you focused on specific areas of dentistry, such as orthodontics? Reflect on the types of patients you're targeting before building a marketing plan.
Brand positioning
How can prospective clients discern the advantages of one dental practice over another? To consumers, the differences between dentists can be unclear. That's where brand positioning comes into play.
Positioning is a strategy used to define how your business presents itself to customers and differentiates itself from the competition. By executing a positioning strategy, you help consumers understand what sets your dental practice apart and establishes a brand for your dentistry.
For example, Walmart positions its brand as a low-cost leader, so when customers think of a place to shop for inexpensive items, Walmart comes to mind.
In the same way, you want customers to associate your business with an idea that sets you apart from competitors, such as promoting your deep knowledge and cutting edge dental technology.
Marketing ROI
To figure out the right marketing strategies for your practice, determine your goals, for example, customer acquisition or generating repeat business. Then determine your marketing budget and measure the return on investment (ROI) of executing different marketing strategies. The ROI tells you which strategies are best for achieving your goals.
Because there's a limit to how far patients travel for dental services, focus marketing around your immediate geographic area. Many digital advertising tools include methods to specify a geography within a certain radius, in miles, from your office, called geo-targeting. Use this geo-targeting filter to reduce marketing costs and improve your ROI.
Dental marketing strategies your practice can use
With a plethora of marketing channels to choose from, every dental practice can find a number of strategies that work best for their business. Here, we highlight five effective marketing strategies for dentists.
1. Website
Dentistry still requires patients to walk into an office, but that doesn't stop prospective clients from beginning their research online. That's why a business website acts as a key component in your marketing strategies.
A website serves many purposes for dental practitioners. First, it acts as your business brochure, educating potential patients about your services, and why they should come to your practice.
Next, the website represents your brand. For instance, a fun, colorful site might work well for a children's dentistry. In addition, it's the destination consumers arrive at from online marketing strategies such as an email marketing campaign.
Lastly, your site supports content geared toward your marketing goals. Perhaps you want to showcase your expertise through educational articles and videos about your dental techniques. Or maybe you want patients to schedule appointments through your site.
Tips for using websites:
Here are tips to use a website in your online dental marketing efforts.
Create a mobile-friendly site: Everyone owns a mobile phone and uses it to perform tasks online, such as researching a dentist to visit. A poor mobile website frustrates potential customers and makes them question your brand. After all, if your mobile site fails to function, can the customer trust you to do quality dental work? So ensure the site works correctly on mobile phones and tablets.
Make it SEO-friendly too: Search engine optimization (SEO) is the process of modifying the technical attributes of your website to make it compatible with search engines. It also involves content on the site that helps search engines match your website to search terms, called keywords, that consumers use to find a dentist on a search engine. Consumers rely on search engines, such as Google, to find businesses like yours, so SEO is an important tactic to incorporate into your website.
Consider site security: Be sure your website is secure. Instead of a website URL that starts with "http://" it should begin with "https://". If not, site visitors will see messages from their browser warning them that your site is not secure, reducing trust in your site for activities such as scheduling appointments. Also, Google and other sources of consumer site traffic penalize a website that isn't secure.
Add analytics: To understand where your site visitors come from and which marketing tactics work best, you need a way to measure results. To do this, set up an analytics software solution for your website. Google offers a free website analytics tool called Google Analytics.
Leverage a CMS: Consider creating your website using a content management system (CMS). Through a CMS like Squarespace, you're given the tools to build a website with no technical skills required. The CMS also includes SEO best practices as well as support for tablets and mobile phones.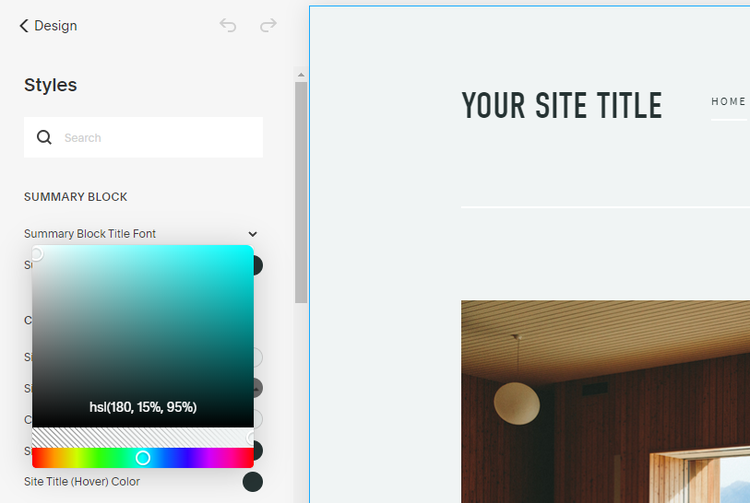 2. Google My Business
Creating a beautiful website is worthless if no one sees it. That's where Google comes in. Its Google My Business service puts your dental practice in front of Google's large audience.
Here's how it works. Organizations supply Google with business information which Google then uses across its products, including its search engine and Google Maps.
In addition, with a Google My Business account, you can see and respond to customer reviews, as well as view statistics like how many customers called your business, allowing you to gauge the effectiveness of appearing on Google. Best of all, Google My Business is free.
Tips for using Google My Business:
When investigating Google My Business, keep these tips in mind.
Google My Business is a must: Neglecting Google My Business can be devastating. If you do not provide business details, Google uses information from third parties, which can be inaccurate. My own dentist, failing to use Google My Business, had their business listing on Google appear with a link to their competitor's website. This is why it's critical to provide your business details directly to Google.
Investigate other Google services: If Google My Business generates visitors for you, invest in Google's advertising capabilities to multiply results. Dental advertising options include click-to-call ads designed to increase phone calls to your business, search engine marketing (SEM) where you pay for text ads to appear above Google's search engine results for keywords like "dentist," and opportunities to drive customers directly to your dental office through ads on Google Maps.
3. Social media
Social media for dental practices consists of two components: marketing on social networks such as Facebook and reputation management.
A social network owns deep data insights about its users to the point where you can easily find your ideal patient profile and target advertising to this audience.
Social media is also critical to reputation management, which is the concept of overseeing a company's reputation among its customers. Reputation management is particularly important for a dental practice because consumers are wary of any healthcare provider with poor reviews.
Since anyone can post negative comments and reviews online, overseeing social media is a must.
Tips for using social media:
Apply these suggestions to bring social media's benefits into your dental marketing strategy.
Use Facebook: Many social networks exist but unless you're involved in B2B sales, the best one to engage with is Facebook. As one of the biggest social networks in the world, Facebook offers a large audience and a swath of marketing tools to generate results for your dental advertising. In addition, Facebook owns Instagram, another popular social media network, giving you two strong social networks in one company, allowing you to focus social media marketing and reputation management efforts around these two.
Leverage software for multiple networks: If you want to manage a presence on Facebook, Twitter, and the dozens of other social networks where consumers hang out, turn to software to streamline your social media management. Specialized software platforms exist where you can post content to several social media sites at once or receive notifications when unfavorable comments appear online.
Answer comments immediately: Set up a process where someone at your dental practice is responsible for responding to negative comments within 24-48 hours. Immediately addressing these comments conveys that you're serious about customer service, and this reflects well on your brand's reputation.
4. Direct marketing
A popular small business marketing technique is direct marketing, where a business markets directly to a specific group of customers, such as residents living near your dental office.
Direct mail, a tactic within direct marketing, involves your business sending a postcard or other form of printed marketing collateral to potential patients in your geography. It's long been an effective marketing approach, and easily implemented through the U.S. post office.
The digital equivalent, email marketing, provides an important benefit: the ability to personalize email communication to different customer segments. Doing so captures the attention of busy consumers more effectively than a one-size-fits-all blanket email and increases the likelihood of their engagement with your services.
For example, a new patient might receive a welcome email to strengthen that relationship while a repeat client might get a follow-up email thanking them for their business with a discount for teeth whitening.
You can collect email addresses to implement email marketing through the purchase of an email list, or by taking the time to collect the info yourself from clients.
Along with email marketing, email newsletters offer another means of engaging patients. Your newsletter should include topics and advice related to dentistry and oral health. It serves to keep customers engaged with your company, so that they return for additional services. The steps involved in how to make an email newsletter are straightforward, so it's a worthwhile approach.
Tips for using direct marketing:
Direct marketing is often a cornerstone of the marketing strategy for small businesses, so here are tips to help you.
Leverage email software: Personalized email communication is an email marketing best practice, but challenging to execute without the help of email marketing software. Software such as Mailchimp walks you through the email marketing process and can automatically implement customer segmentation to enable personalization in your communications.
Use text messaging: Because mobile phone ownership is so prevalent, it's an ideal means of personalized communication like reminders to schedule a cleaning or routine check-up to patients who have not visited in a while. Just be sure not to overuse text messaging or customers will become annoyed.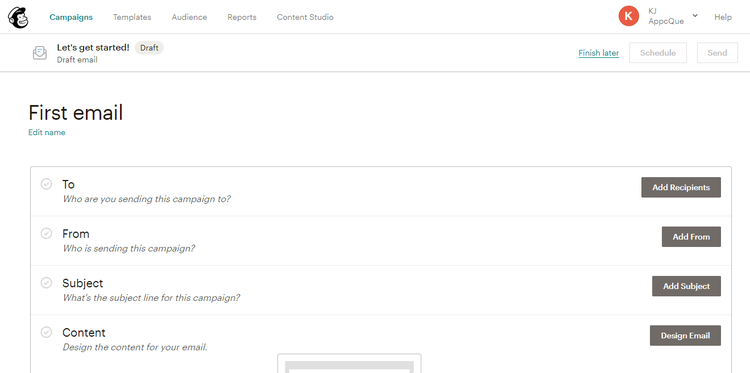 5. Local listings
Google isn't the only place your business info shows up. Your company can appear on search engines like Bing and Yahoo!, and on a slew of websites aggregating lists of local businesses, called directories, in an online version of a phone book. These directories include YP.com, the old Yellow Pages phone book in digital format, CitySearch, and Yelp.
Your business info on these sites is referred to as a local listing. Local listings appear on websites without your knowledge, and the benefit is free exposure. The downside is that local marketing listings can contain inaccurate details about your business, like an old address or phone number. So you'll want to check the sites that matter most to your business to ensure your business information is accurate.
Tips for using local listings:
Follow these suggestions to implement local listings as part of your online dental marketing strategy.
Adopt software to help: Because so many websites support local listings, it's challenging for a small business with limited resources to go through them all manually. That's why a service like Yext simplifies the process. Yext is a software platform where you input your business details once and Yext then applies this info on your behalf to the many websites and mobile apps where local listings appear.
Choose the best local sites for your business: Not all local listing networks deliver the same results for a company. You can start by casting a wide net with the help of Yext, and once you have a few months of data to determine a trend, zero in on those websites that work best for your business. Yelp is often a popular site for consumers to research and choose dentists. Others may be equally effective depending on the sites favored by your clientele. You can discover the best sources for customers by using website analytics, such as the aforementioned Google Analytics. Once you identify the top sites, you can focus marketing efforts on those sites.
Final advice for dental marketing
We've covered some key marketing tactics for a dental business, but many other digital marketing tips can work equally well.
For instance, inbound marketing is another impactful marketing choice for a dental practice. Here, you showcase your knowledge of dentistry through articles, videos, and other content designed to bring patients to you.
So experiment with different marketing tactics, measure results, and continue to refine until you establish a set of strategies that are optimized to your practice and patient composition.
We're firm believers in the Golden Rule, which is why editorial opinions are ours alone and have not been previously reviewed, approved, or endorsed by included advertisers. The Ascent does not cover all offers on the market. Editorial content from The Ascent is separate from The Motley Fool editorial content and is created by a different analyst team.
Discover Financial Services is an advertising partner of The Ascent, a Motley Fool company. Randi Zuckerberg, a former director of market development and spokeswoman for Facebook and sister to Meta Platforms CEO Mark Zuckerberg, is a member of The Motley Fool's board of directors. Suzanne Frey, an executive at Alphabet, is a member of The Motley Fool's board of directors.
Robert Izquierdo
has positions in Alphabet (A shares), Meta Platforms, Inc., and Target. The Motley Fool has positions in and recommends Alphabet (A shares), Alphabet (C shares), and Meta Platforms, Inc. The Motley Fool recommends Discover Financial Services. The Motley Fool has a
disclosure policy
.