Email Marketing E-commerce Strategies and Tactics
Many or all of the products here are from our partners that pay us a commission. It's how we make money. But our editorial integrity ensures our experts' opinions aren't influenced by compensation. Terms may apply to offers listed on this page.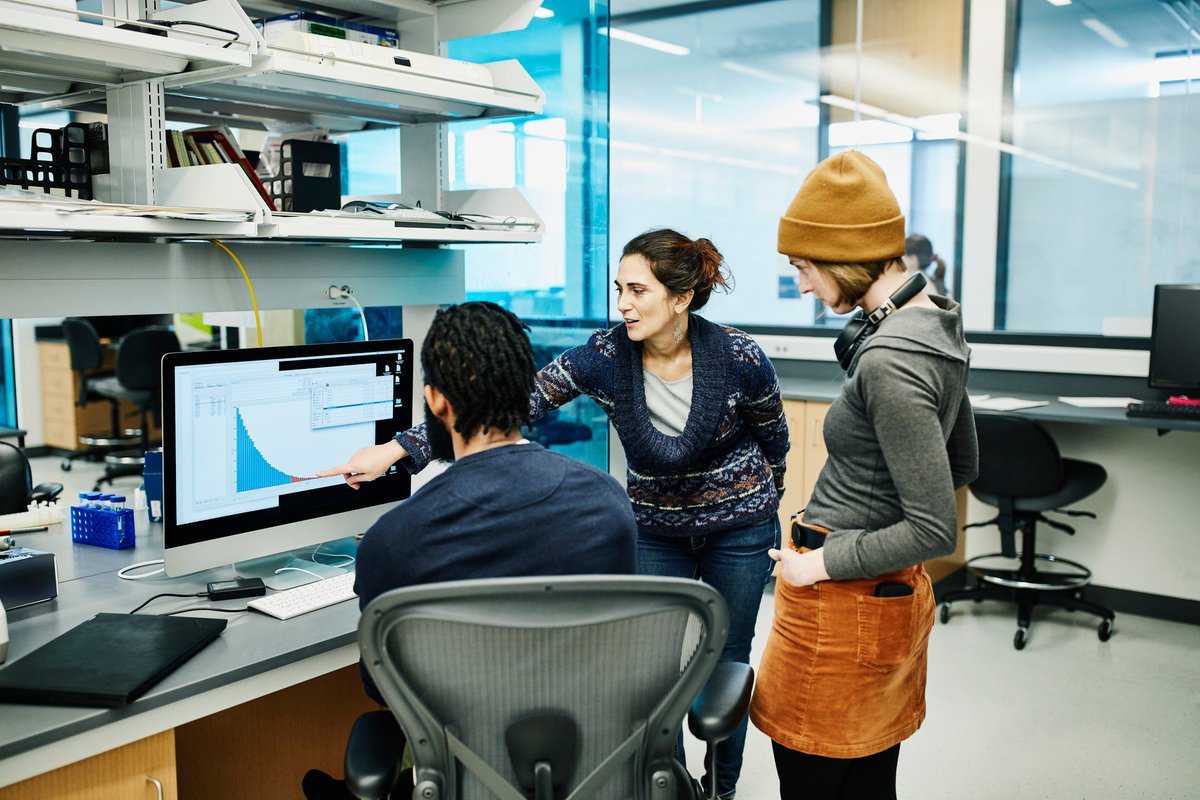 You can have a great product, a beautiful e-commerce website that perfectly showcases this product, a smooth checkout process, and excellent customer service, but what good is that if nobody ever visits your e-commerce store?
Email marketing -- whether you are a traditional brand or you've embraced the direct-to-consumer model -- should form a key part of your direct marketing strategy.
This is because it can not only help to generate more brand awareness, it can also build trust and rapport with your customers, making it more likely they'll keep coming back for more.
If they like your product and the shopping experience, they're also more likely to tell their friends and family how great you are, which means more business for your e-commerce store.
But -- you need a plan. That's where we come in. Check out this guide to e-commerce email marketing 101 to help you drive those conversions.
Top 8 e-commerce email marketing strategies to try
These eight marketing tactics can help you take your email marketing for e-commerce to the next level.
1. Build your email list organically
It can be tempting to buy an email list rather than build one from scratch, as you can get started much quicker. But don't do that.
Not only is it a legal grey area, you'll also be wasting your time targeting customers who don't know or care about your business and are less likely to buy products from your e-commerce store.
Instead, use all of the different marketing channels available to you to not only generate awareness of your products, but also your email newsletter.
You could share your sign-up form on social media, or add a popup on your website prompting people to sign up. You could also try incentivizing your sign-up forms by offering free shipping or a discount code in return for a customer's details.
How to build your email list organically:
Building your list organically pays off in the long term as you'll have a database of more engaged customers. Here are some tips on how to do that.
Tap into your network: Scroll through LinkedIn, Facebook, and your phone and email contacts to see if there's anyone you know who would be interested in buying your products and receiving your email newsletter. Remember to get their permission (ideally in writing) before adding them to your list.
Optimize your sign-up forms: Make sure your copy is concise and easy to understand, your design reflects your brand, and your CTA is clearly positioned and worded.
2. Personalize your emails
Your customers want to feel like they are valued individuals, not a number on a list. That's why one of the most important e-commerce email marketing best practices is to personalize each message you send.
Ideally, you want this personalization to go beyond basic demographic data, such as the customer's first name, and include preferences and past purchase history.
For example, if a customer has made a purchase before, make sure you personalize the emails you send to them to reflect that fact.
How to personalize your emails:
If you want to seem less like a robot and more like a human, follow the tips below to use personalization to create the best e-commerce emails for your business.
Send emails from a person, not a generic email address: Instead of using info@gmail.com to send your emails, use karen@gmail.com to seem more human.
Use dynamic content: Leading email marketing software lets you display different content blocks depending on certain conditions, such as whether the person has made a purchase, where they live, and their preferences.
Remember the subject line: It's not just the body copy you need to personalize. The subject line is the first thing a subscriber sees, so make sure it is personalized as well.
3. Segment your customers
To help personalize your emails, you can also segment your customers rather than sending the same email to everyone on your list.
When you run an e-commerce business, there are a lot of different variables, such as whether a customer has made a purchase, if they are a loyal customer who makes purchases regularly, and any lines (such as the winter collection) and brands (if you sell multiple brands) they like.
This information is priceless when it comes to sending out relevant content, and the best way to make use of this data is to harness it to create segments.
How to segment your customers:
Here's how you can take advantage of all the data you're already collecting to employ a results-oriented customer segmentation strategy.
Integrate your software: To get the information you need to create accurate segments, you'll need to pull data from other systems, such as your customer relationship management solution and your social media tool. All of these solutions need to integrate if you want to ensure a seamless flow of information.
Centralize this information: Make sure you pull together all the different data into one place so you can get a complete picture of customer behavior. If you aren't able to pull in social media data on your customers, you might send a customer an email asking them to "like" your Facebook page when actually, they already follow you. Whoops!
4. Automate your email campaigns
Autoresponders -- otherwise known as automations or drip campaigns -- should be a key tool in any e-commerce marketer's toolbox. Autoresponders are sequences of emails that are triggered by a certain action or behavior, such as signing up for an email newsletter.
While all email marketers should use autoresponders, certain campaigns are particularly beneficial if you run an e-commerce store. For example, you can set up an autoresponder for abandoned carts, or one that's triggered by customers browsing your products but not making a purchase.
How to automate your email campaigns:
The kind of e-commerce email campaigns you'll want to automate vary depending on the way your website and e-commerce store work, but here are some tips any marketer can use to create winning autoresponders.
Identify behavioral triggers: Adding items to a cart but not making a purchase is a common trigger, but there are others, such as lack of engagement, subscribing to a newsletter, and making a first purchase.
Test different workflows: Don't expect to get the exact sequence of emails right the first time. It takes a while to work out what content to send when to produce the best results, which you can only learn by testing -- a lot.
5. Optimize your transactional emails
E-commerce marketers often put a lot of effort into creating newsletters, product recommendation emails, and sales notifications, but they neglect their transactional emails.
When a customer buys a product from your e-commerce store, the transactional emails confirming the purchase or providing delivery information are a useful way to generate loyalty and future purchases.
How to optimize your transactional emails:
Here's how you can get the most out of your transactional emails to improve your e-commerce email marketing automation and boost engagement post-purchase.
Create templates: It's much quicker and easier to put together transactional emails if you already have different templates for each email you send post-purchase.
Automate the process: Instead of having to manually remember to send out optimized transactional emails each time someone purchases your product, set up an automated email campaign to accomplish that.
6. Use revenue-based analytics
There are some cases where you only need to track metrics such as opens and clicks, such as when you're generating brand awareness or trying to drive social likes and views.
But if you want to understand the return on investment (ROI) of your email newsletters, as well as the effect they are having on your e-commerce store's bottom line, you need to track revenue-based metrics.
These revenue-based metrics can include:
Revenue per email
Revenue per subscriber
Email sharing rate
Overall ROI
How to use revenue-based analytics:
If you've previously only been tracking vanity metrics such as opens and clicks, take a look at these tips to help you move to a revenue-based model.
Set goals: It's difficult to understand whether your email marketing campaigns are a success when it comes to revenue if you don't have any idea of what you want to achieve. Set goals for each metric so you can track your progress and know when you've succeeded -- and when you need to work a little harder.
Consider integrations: Ensuring you've integrated your email marketing solution with your website analytics and e-commerce software is crucial if you want to be able to access revenue-based data.
7. Create a winback campaign
It's much cheaper to keep existing customers than to constantly work to gain new customers.
That's why winback campaigns are so important for e-commerce marketers. If a customer hasn't engaged with you at all, or if they haven't made a purchase, in a set time frame (this can differ by industry and product), then you need to try to bring them back.
This is especially important if they've been a loyal (and regular) customer in the past.
If you want to win back lapsed customers, you need to set up email campaigns to nurture them back down the pipeline again, similar to the way you did when they first signed up.
How to create a winback campaign:
It's not easy, but you can regain the favor of lapsed customers even if they've been ignoring you for a while. Here's how.
Find out if there's an issue: Maybe something went wrong with their last order, or they have an open support ticket. Getting to the bottom of why they aren't buying your products will help you win them back.
Offer incentives: This could include free shipping, access to an exclusive sale, or a discount code. You're more likely to win back a customer's business if you can give them a reason to return.
Know when to quit: If you've tried all you can to win them back, and they still aren't biting, then it's time to leave them alone (at least temporarily). This frees up time to focus on other opportunities, and it keeps you from continually badgering a customer who's not interested. Who knows -- maybe they'll come back when they're ready.
8. Encourage subscribers to share newsletters
Word-of-mouth marketing is an extremely effective way to gain new customers, and people trust their friends and family when it comes to product and company recommendations. That's why getting your subscribers to share your newsletters is so important.
This could be forwarding the email to a friend or sharing it on social media networks.
How to encourage subscribers to share newsletters:
If your newsletter is good enough that your subscribers want to share it with friends, family, or coworkers, then make it as easy as possible for them to do that.
Add social sharing buttons: You can add buttons on your newsletter that allow customers to easily share it on various social media platforms.
Create a newsletter archive on your website: Don't limit access to your newsletters. If you create an archive, subscribers can read and share any newsletter at any point.
The best email marketing software to manage your small business campaigns
If you ask a software vendor whether it can cater to the demands of your e-commerce business, it will likely say yes, but it might just be telling you what it thinks you want to hear.
That's why we've put together an unbiased list of the best email marketing services for e-commerce marketers to help you select the right solution for you.
1. Mailchimp
Mailchimp provides detailed revenue-driven analytics, including the number of orders, average order revenue, and total revenue. This helps you understand the ROI of your email marketing as a whole as well as the impact of individual emails and campaigns.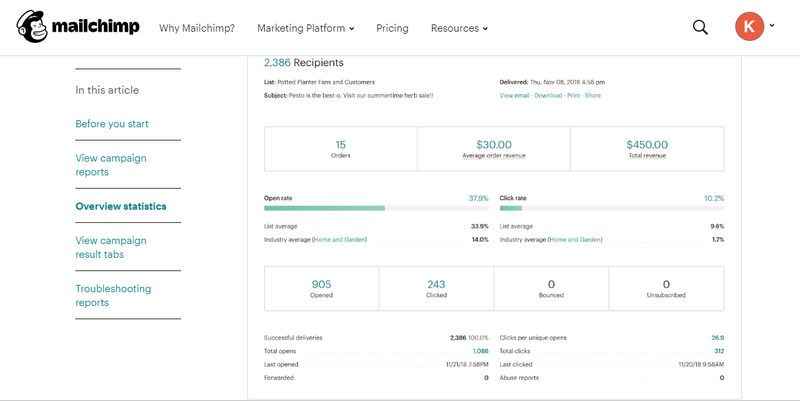 Mailchimp also provides comparative reports, which can help you understand what elements bring success and how your email efforts are improving (or not) over time.
2. Mailjet
Mailjet provides functionality that helps you optimize the often-neglected area of transactional emails. Mailjet offers templates that are designed specifically for transactional emails, such as when a payment method is declined and order delivery notification.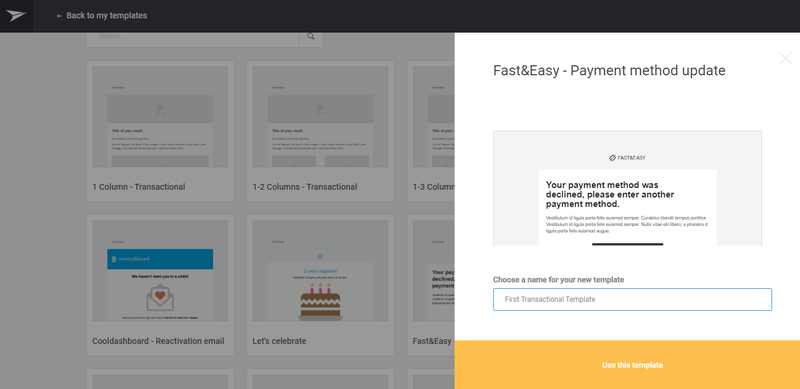 As these emails are often time-sensitive and need to be opened by recipients, Mailchimp can send you real-time notifications if your transaction emails have not been sent, if there is a delay in delivery, or if recipients are not opening and clicking on these emails.
3. HubSpot Marketing Hub
HubSpot Marketing Hub is hot on letting you personalize emails beyond just adding a customer's first name in the greeting.
With this email marketing software, you can personalize emails according to advanced conditions, such as customer lifecycle stage or their membership in different lists. It does this through the use of dynamic content, where you can choose which content blocks to show to which customers.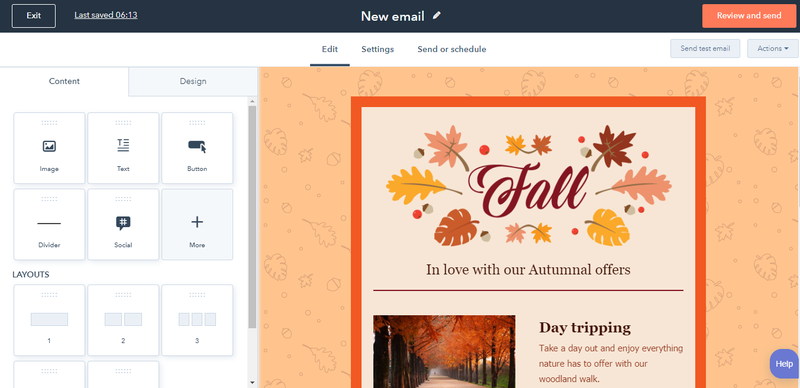 You can also personalize subject lines, links, and attachments according to conditions such as if they have made a purchase before.
Bringing it all together
Now you've got the strategies -- and also some ideas for making the email marketing process smoother, quicker, and easier -- it's time to get out there and make the magic happen.
Email marketing can be an extremely effective channel for e-commerce businesses strategy, but only if you know what you're doing.
We're firm believers in the Golden Rule, which is why editorial opinions are ours alone and have not been previously reviewed, approved, or endorsed by included advertisers. The Ascent does not cover all offers on the market. Editorial content from The Ascent is separate from The Motley Fool editorial content and is created by a different analyst team.
Randi Zuckerberg, a former director of market development and spokeswoman for Facebook and sister to Meta Platforms CEO Mark Zuckerberg, is a member of The Motley Fool's board of directors. The Motley Fool has positions in and recommends Meta Platforms, Inc. The Motley Fool has a
disclosure policy
.