How to Use Email Retargeting: A Guide
by DP Taylor | Updated Aug. 5, 2022 - First published on May 18, 2022
Many or all of the products here are from our partners that pay us a commission. It's how we make money. But our editorial integrity ensures our experts' opinions aren't influenced by compensation. Terms may apply to offers listed on this page.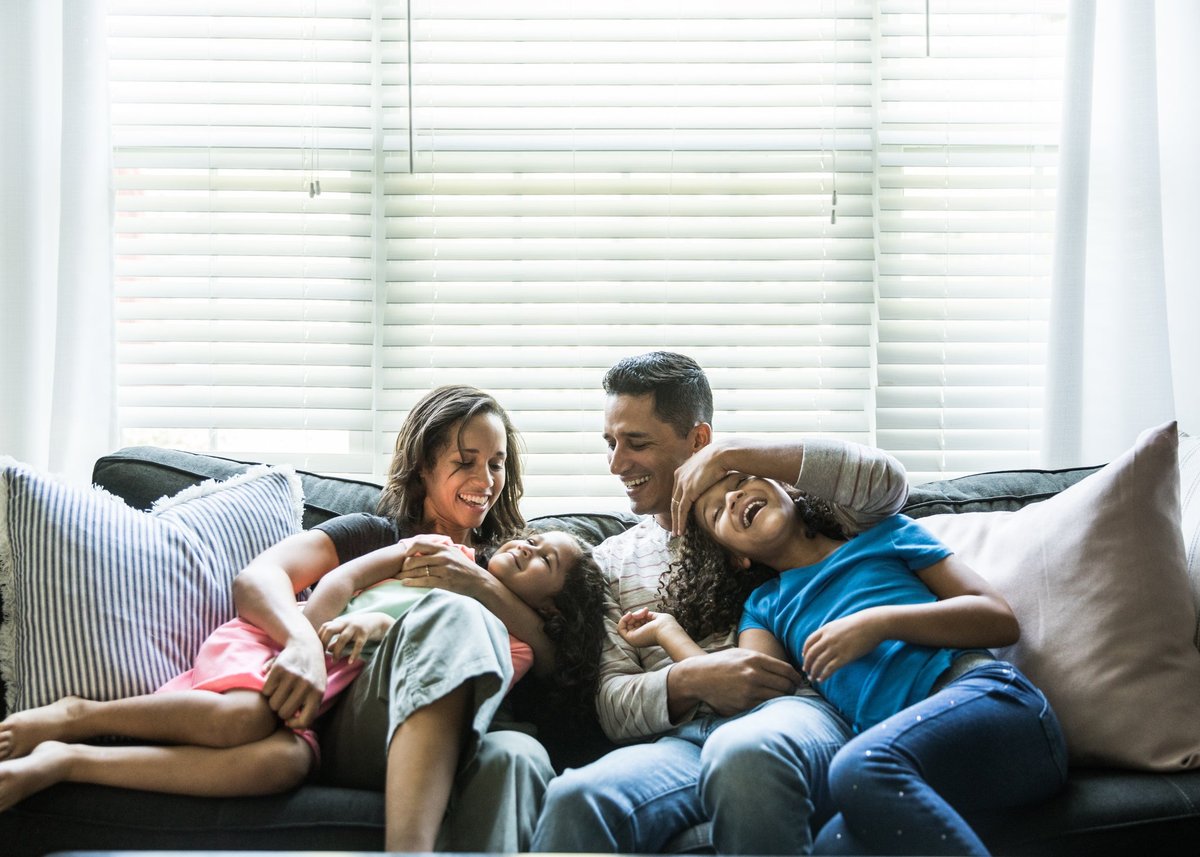 Email retargeting helps turn visitors to your site who didn't buy anything into customers. Here's how to create an email retargeting campaign that will get results.
Nothing is more frustrating than seeing all the people who browsed your website, and then left without buying anything. If only you could tap into their brains and figure out what you could do to get them to pull the trigger.
Visitors don't buy for many reasons. Maybe they were just browsing and never intended to buy. Maybe the price was too high. Or maybe they plan to buy at a future date. Whatever the case, it's lost sales for you.
However, these visitors still represent an opportunity for you, and technology is available to deal with this very situation. A tactic known as email retargeting can help you capture more customers who visited your site and otherwise would have never returned.
Overview: What is email retargeting?
Email retargeting is a way to increase your sales by tailoring marketing messages to people who have either shown interest in your online products or have previously purchased something from you.
It's an effective email marketing strategy to get new sales. Rather than reaching out cold to a list of people who have never purchased from you, you're contacting people who have shown some interest in your products and services.
Conversion rates from this method can be staggering -- up to 41% in one case, which compares very favorably to the 1-2% average for a typical e-commerce store.
How does email retargeting work?
Special software uses browser cookies -- files created for individual visitors to your site that keep track of things like items in their shopping cart so they're still there when that individual returns.
You can reach out to potential customers who showed interest or purchased from you before for a second bite at the apple.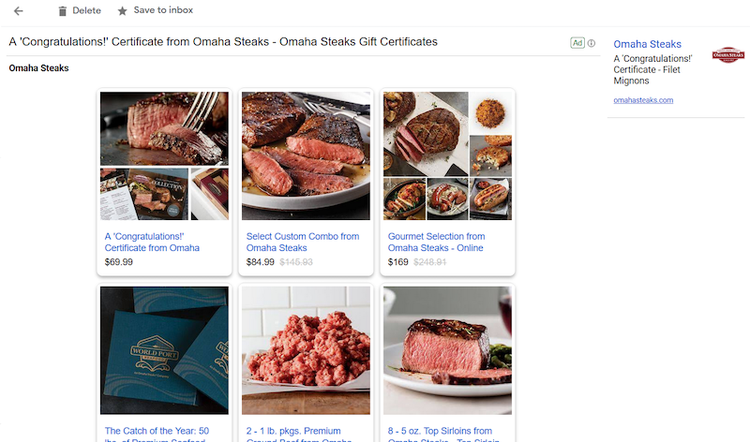 Email retargeting uses the information based on their previous site visit to do things like attempt an upsell, show a personalized digital ad, or just attempt to close again on those who have browsed your products.
How to run an effective email retargeting campaign
An email marketing campaign using retargeting isn't as difficult as it sounds, as long as you have the right tools at your disposal. It's a high-return marketing channel you shouldn't ignore. Here are five simple steps you should take when setting up a repeat target email campaign:
Step 1: Understand your customers
Take a deep dive into your customer data and figure out what your email list looks like. Who are these customers? Why are they not buying? What will it take to get them to reconsider? What should your email's inspiration be?
Once you've done that, start creating customer profiles and tailor messages to them using email templates. Give each customer profile category a name, so when you have marketing meetings and say something like "how do we market to Bob?"
Everyone knows what type of customer you're talking about. Good email list management will be critical as you map out your campaign.
Fast tip: Don't target current subscribers and customers, except for upsells (when you would only want to target current clients). Theoretically this could prompt the customer to buy something they browsed but didn't buy.
You're likely to see better results marketing to close-but-not-quite customers.
Step 2: Set some goals
Set some objectives for your campaign. This provides some vision and allows you to outline more specific steps to achieve these goals. Many businesses may just want more sales, but other goals could involve a more nuance, such as increasing subscribers to boost the number of leads you generate each month.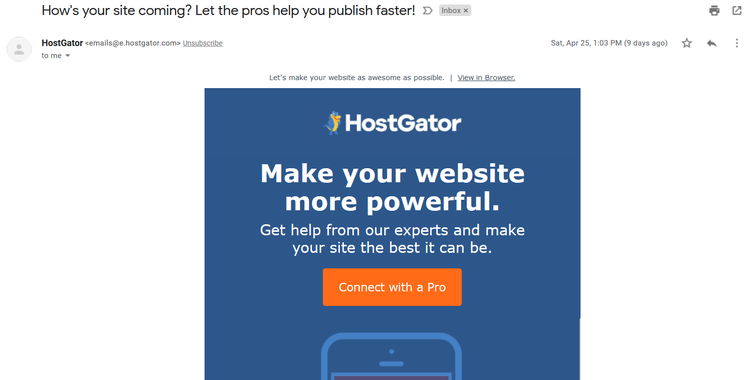 Without goals, you won't know what success looks like, and you won't know whether you should keep on your current course or make some adjustments.
Fast tip: Make your goals as specific as possible. Vague goals like "increase the bottom line" won't move the needle. Shoot for something like, "increase overall conversion rate from 4% to 10% within the next quarter."
Step 3: Get email marketing software
If you don't have email marketing software, get some. Retargeting software will help you improve the efficiency of your email marketing efforts, and email automation will help you handle a lot of tasks you're probably doing manually.
Look for email marketing software that has with strong retargeting tools. The software should have an autoresponder or allow you to create templates that automatically send messages to customers depending on the circumstances.
This saves you time and ensures customers get the email faster, which can be the difference between a sale and no sale.
Fast tip: In addition to retargeting, your software should have good analytics and reporting tools. Gather data to make vital tweaks to your campaign down the road.
Step 4: Create email templates
Using the customer profiles you created, develop email templates that cater to each type of customer. For example, if you sell landscaping equipment and supplies, a person who buys a leaf blower probably is different than the one who purchases seeds, and therefore you need a unique email for their interests.
These email templates will let you streamline your retargeting operation and cut down the time you spend. Compare the performance of individual templates to figure out what works and what doesn't.
Fast tip: Create more than one email template for each customer -- have a variety of email types that you can cycle through. Refresh them with new content and copy frequently so they don't get stale.
Step 5: Monitor analytics and tweak
With the right software, you should be awash in data showing how your customers are responding after a few weeks. Set aside time to go over this data and figure out what emails they're responding to so you can make adjustments to the campaign.
Never stop improving. Even if you feel your retargeting emails are perfect, continue monitoring the data and note any changes in trends or conversion rates.
Fast tip: Time is of the essence when it comes to retargeting emails. If your conversion rates are low, see if you could get these emails to potential customers faster -- before the buy impulse fades.
4 email retargeting best practices
Retargeting is a great example of email marketing done right, but it can seem like a daunting prospect. It involves a lot of complexities and nuances, and it varies greatly depending on your industry. However, these four retargeting email marketing tips will do it effectively:
1. Go for abandoned carts and searches
The best way to land a customer who just got away the last time is to target your emails at their abandoned carts and searches. Focus on products they browsed before. You'll increase your chances of getting their attention, as opposed to a more general email about your products and services.
2. Keep it focused
Don't just send out an email blast talking about every product they viewed when at your site. If you detect a theme of products they viewed, or one they viewed longer than others, focus on that one.
Think about it from the customer's point of view: if you get an email suggesting several products, you're likely to send it to the trash.
But if you get an email offering a special 20% discount on that one leafblower you were salivating over for longer than the other landscaping tools, you'll be tempted to just go ahead and take it.
3. Sweeten the pot
Offering discounts and other incentives can make all the difference. In addition to a discount, you could provide free shipping, or maybe another product they viewed, at no extra cost.
If they were close to buying but decided not to, you need to push them a little closer to making a decision to purchase from you or you risk losing the sale again.
4. Avoid spammy language
Don't be over-exuberant in your retargeting email. You risk turning off customers who would otherwise buy. Keep the subject line short and to the point, like this: "20% off ACME Leafblower in your cart - limited time."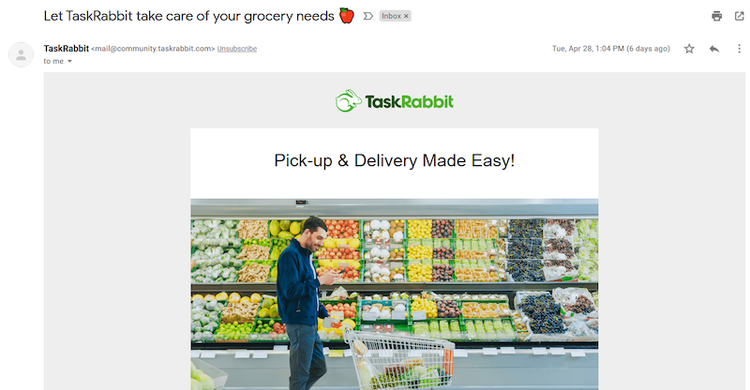 You have a better chance of enticing a repeat visitor than sending an email filled with all caps, exclamation points, and overly excited language.
Try out a few software options
Even if you already have email marketing software, you might want to evaluate other options out there, particularly if you aren't impressed with your current email retargeting functionality. Retargeting is an essential tool in your sales and marketing arsenal, so make sure you have software that will do it right.
The Ascent has detailed reviews of many email marketing software options that can help you determine which is right for your business, so check a few platforms out before drawing up your retargeting strategy.
Expert-picked business credit cards with rich rewards and perks
Cash back, travel rewards, 0% intro APR financing: all of these can be great credit card perks for business owners. But how do you find the right business credit card for you? There are tons of offers on the market today, and sifting through them to find the right one can be a big hassle. So we've done the hard work for you.
Get started with one of our top business credit card picks of 2022 today.
We're firm believers in the Golden Rule, which is why editorial opinions are ours alone and have not been previously reviewed, approved, or endorsed by included advertisers. The Ascent does not cover all offers on the market. Editorial content from The Ascent is separate from The Motley Fool editorial content and is created by a different analyst team.