What You Need to Know About Bereavement Leave
Many or all of the products here are from our partners that pay us a commission. It's how we make money. But our editorial integrity ensures our experts' opinions aren't influenced by compensation. Terms may apply to offers listed on this page.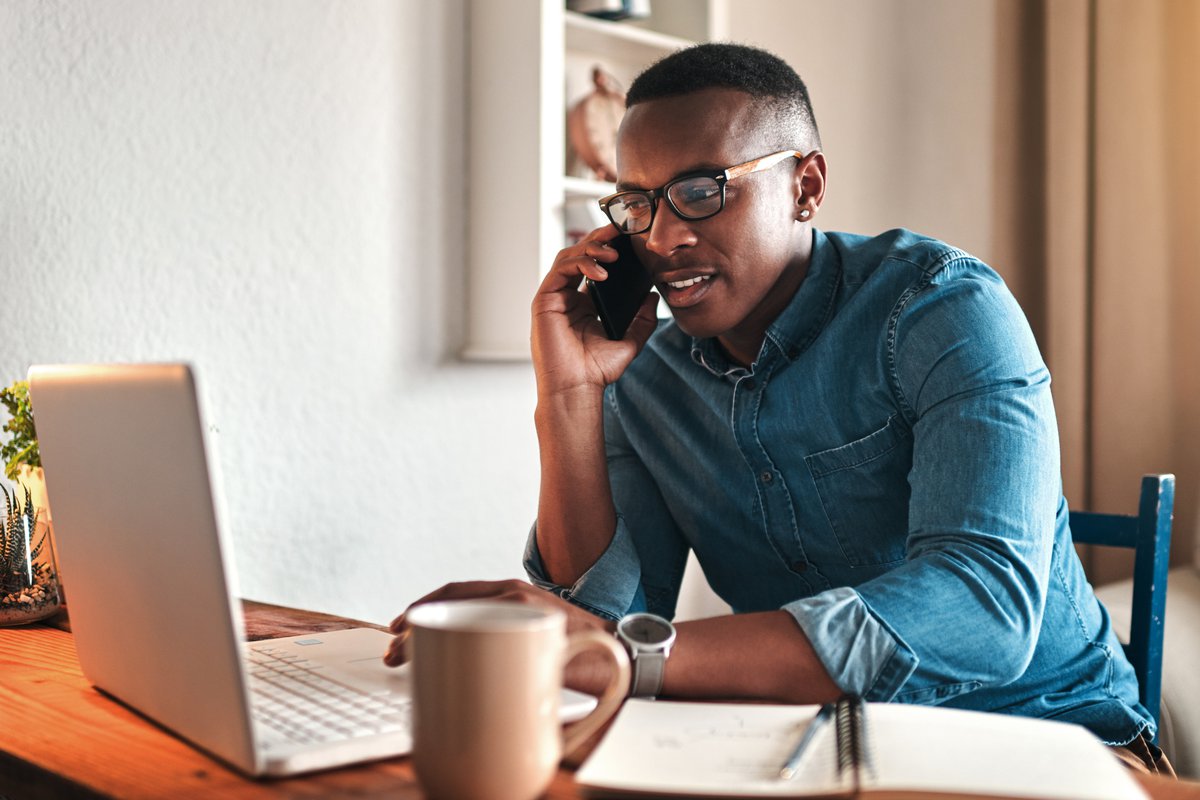 HR professionals often deal with challenging and sensitive situations. This article explains the legal requirements of bereavement leave and how you can create a fair policy for all of your employees.
In your role as an HR professional, you will have to undertake some very difficult tasks and deal with deeply upsetting situations. Not only do you need to be aware of policies, but you also have to be able to act with compassion and empathy and enforce these procedures in a sensitive manner. It's one of the key functions of human resources and an important part of employee management.
One of these situations is when someone close to one of your employees has died. It's important to have a policy in place when this arises so employees are not in any doubt about what leave they can take and whether or not they'll be paid.
Having a policy in place also means you can treat all employees equally. You won't have to worry about procedures and can, instead, focus on supporting your workers as much as possible during a difficult time.
Overview: What is bereavement leave?
Bereavement leave refers to the time off an employee takes when someone close to them has died. This could be a family member or spouse.
This time off varies according to company and may be paid or unpaid depending on the specific policy in place at the business.
Are businesses legally required to offer bereavement leave?
Under the Fair Labor Standards Act (FLSA), businesses in the U.S. are not legally required to provide bereavement leave; the FSLA specifies that it's a matter that must be decided between employers and their employees. This also means employees are not legally entitled to any time off for attending a funeral. However, a study found that 90% of businesses in the U.S. provide bereavement leave.
Outside of the U.S., bereavement leave laws differ. For example, in the U.K., as of April 2020, employees are entitled to two weeks' leave if their child dies under the age of 18. In Canada, employees are entitled to a leave of absence from employment of up to five days in the event of the death of a member of their immediate family. If you have offices or employees overseas, you need to check with local legislation before making any decisions.
While in the U.S. you aren't required by law to provide bereavement leave, it is considered good practice to provide time off and to be as supportive as possible of your employee. While small companies can deal with bereavement leave on a case-by-case basis, if you're a growing business, it's a good idea to have a policy in place that applies to all employees.
If you include your bereavement leave policy in your employee handbook, and in your at-will employment contracts when someone is first hired, then your workers will know their rights and won't have the extra worry of asking for time off. In this way, you can also show that you care about your employees and want to support them during this time as well as protect your brand from negative publicity.
You will find it hard to attract talent if you get a reputation as being unsympathetic regarding providing leave when an employee has been bereaved.
What should be included in a bereavement leave policy?
There is no typical bereavement leave policy; every company will have different factors to consider. When you're creating a bereavement leave policy, you need to think about the process, relationships, time, and pay. It's important to be very clear with the terms of your policy so your employees don't misunderstand or have to ask a lot of questions.
You also need to be mindful of the type of employees you have on your books. If you have a lot of freelance or contract employees, they can take as much time off as they like, unless you have a contract that says otherwise. You need to make sure you have enough cover during this time, though, or be prepared to find another freelancer to plug the gap.
Process
Firstly, you need to think about the practical side of your bereavement leave policy. This covers:
Who the employee should inform of their bereavement -- their manager, the business owner, a specific HR professional, etc.
How the employee should inform you of their bereavement leave -- book a meeting, send an email, etc.
What information or document the employee needs to provide when informing you of their bereavement.
How you will record bereavement leave in your HR system.
Relationships
You might want to provide a different type of leave according to the relationship of the employee to the deceased. It's important to list the different groups within your policy.
For example, your policy for a dependent might be different from your policy for a spouse or a parent, and you might offer different pay or a different number of days off for different relationships.
Time and pay
It's up to you as a business to decide how much time to provide to your employees when they have suffered a bereavement, whether you want to pay them, and whether that will be on full pay.
Sometimes companies ask employees to take their bereavement leave as vacation or sick leave. If this is the case, you must be sure to include this information in your employee handbook.
Are employees paid during bereavement leave?
There is no legal requirement under the FLSA to provide grievance pay to employees during bereavement leave. This is at a company's discretion. You could decide to only provide bereavement pay to employees who have worked at your company for a certain amount of time -- for example, for a year -- or to only pay full-time employees.
The pay could also vary according to the worker's relationship with the deceased. For example, you decide to provide bereavement pay for immediate family only.
Who is considered immediate family for bereavement leave?
Many companies provide more bereavement leave for people who they consider immediate family. For example, you might provide three days' leave for immediate family and one day leave for anyone else.
There is no legal definition of immediate family, so it's up to the company to decide who they include in this policy. This may include parents, siblings, their spouse, and their children.
It's always important to build in some flexibility with this policy to take into account different situations. For example, if an employee was brought up by their grandmother rather than their parents, then in this case, the grandmother would be considered immediate family.
You also have to be sensitive to state laws. For example, if same-sex marriage is not recognized in your state, then you might want to extend immediate family to include cohabiting partners. This protects you from being sued for discrimination on the basis of sexual orientation.
If you have employees in the U.K., you need to take note of the government's new policy, which requires employers to provide two weeks' leave if their child dies under the age of 18.
How should employees ask for bereavement leave?
The way employees should ask for bereavement leave will entirely depend on the structure of your company and the processes in place, although it's important to include some flexibility in the process to make sure your workers feel they can talk to someone they feel comfortable with.
For example, if an employee does not feel comfortable talking about the situation with their manager, then you should include an alternative contact in your bereavement leave policy.
If you use HR software, you can ask people to report it there. You can also request that they email the HR department and their manager, or set up an in-person meeting, on- or off-site.
Many companies ask employees to write a bereavement leave letter or email, with information including:
Who has passed away
When it happened
Details relating to the funeral and/or memorial services
When the employee will start their bereavement leave and when they will return
What happens if an employee needs additional time off?
Under the Family and Medical Leave Act, an employee may take up to 12 weeks of unpaid, job-protected leave to deal with issues related to the bereavement, such as grief counseling or health problems (both physical and mental health are covered here). During this time, your company must maintain the employee's group health coverage benefits.
If an employee has to carry out other duties related to the bereavement, such as serving as the executor of the estate, they can request more time off. If the worker has enough vacation time, they can choose to use that, or they can take up to 30 days as unpaid leave.
Assuming that the employee does not take more than 30 days off, they can return to their job with comparable pay, benefits, and responsibilities.
Create a fair and realistic policy
Workers are your No. 1 asset, and a happy and healthy workforce is a productive and loyal one. Treat your employees with respect and compassion if you want to produce the best results. This includes bereavement leave.
If you're a small business, you might be worried about how you could cover an employee's absence for three days and provide full pay, but this is something you must factor into your workforce and people management planning and policies. If you deny someone leave when they have suffered a bereavement, not only will you not get the best out of them at work, you'll also make it more likely that they will leave and spread the word about your lack of sensitivity.
Create a realistic policy for bereavement leave based on what you can afford as a company and what will keep your employees happy, and make sure you've included clear wording of this policy in your employee handbook.
Creating a fair policy shows your employees you care and affords you a reputation as a good company to work for.
As a result, you'll find it much easier to attract and retain talent, and these talented employees will help drive your company forward in the long run.
We're firm believers in the Golden Rule, which is why editorial opinions are ours alone and have not been previously reviewed, approved, or endorsed by included advertisers. The Ascent does not cover all offers on the market. Editorial content from The Ascent is separate from The Motley Fool editorial content and is created by a different analyst team.