Strategies for Employee Management in the Workplace
Many or all of the products here are from our partners that pay us a commission. It's how we make money. But our editorial integrity ensures our experts' opinions aren't influenced by compensation. Terms may apply to offers listed on this page.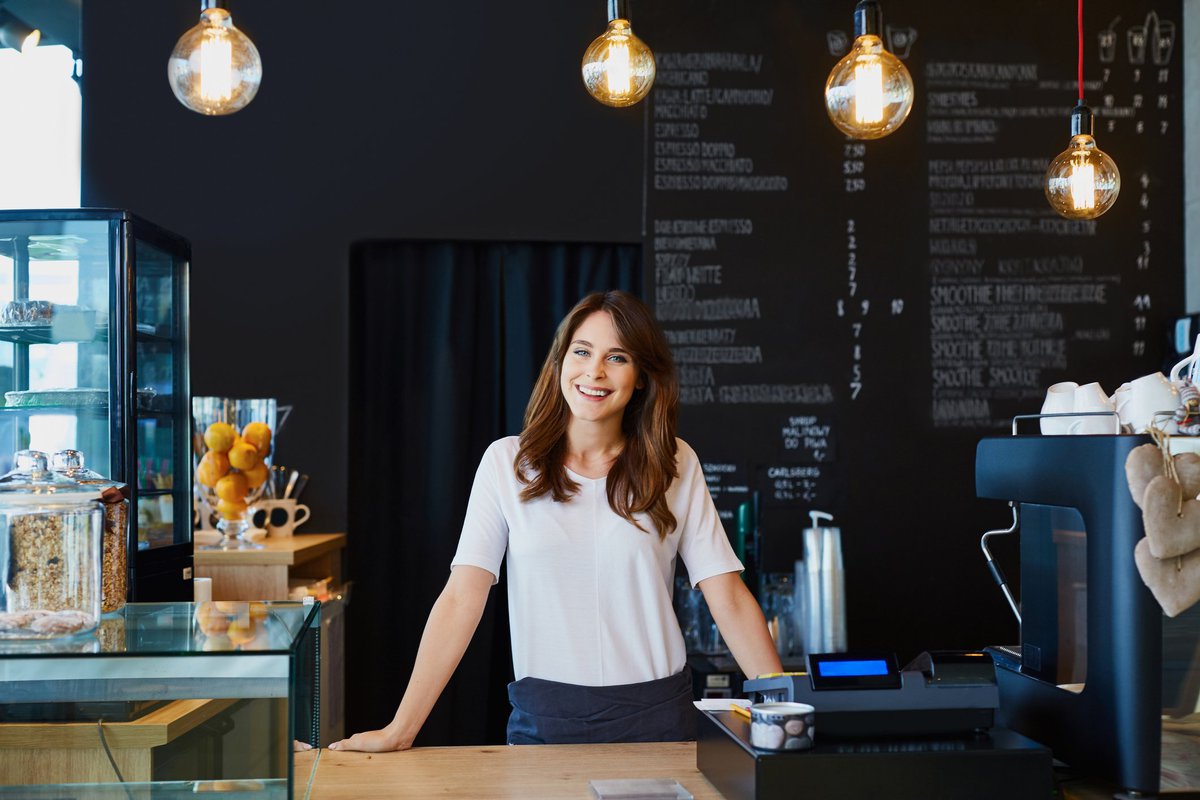 Employees are critical to a company's success. Getting them to perform to expectations requires good employee management skills. Here, we discuss the strategies you can employ to manage them.
Many businesses these days struggle with a costly turnover problem. According to statistics compiled by HR software system Zenefits and employee engagement platform Access Perks:
63.3% of small businesses have a harder time retaining employees than hiring them.
Every year, U.S. employers spend $1.1 billion to find replacement workers.
Turnover, according to 79.3% of small businesses, stifles growth, while 78.6% find it detrimental to productivity.
More than 33% of workers are either actively or casually searching for a job.
About 50% of employees are willing to take a pay cut of as much as 29% if that means working at a job they enjoy.
There's more where those came from, but you get the picture. Although the numbers aren't very pretty, the good news is that you can do something. And that starts by implementing more effective strategies for people management in the workplace.
Overview: What is employee management?
Employee management combines strategies and procedures aimed at helping employees better perform their jobs. It's a process typically spearheaded by the human resource department, which then trains executives, supervisors, and middle managers on the best ways to cultivate meaningful relationships with employees.
It's divided into several different parts:
Selection: Recruit and hire candidates who not only have the expertise and experience to get the job done but also possess the traits necessary to develop and maintain good relations with customers and colleagues.
Monitoring and measurement: Track and evaluate each of your employees' performance, also known as performance management, and implement a performance improvement plan to correct work issues or unproductive behavior, if needed.
Interaction: Communicate goals, job expectations, and feedback to employees. Also, listen to, and act on, what they have to say.
Reward: The first step to maintaining good behavior and encouraging exceptional work performance is to recognize them. Employee rewards can come in the form of monetary prizes, praise, and other applicable incentives.
Discipline: This refers to the measures employee managers may have to adopt to enforce policies and improve poor performance. Depending on what the performance data on your people analytics software shows, such measures can come in the form of verbal or written warnings, discontinuation of certain fringe benefits, demotion, suspension, termination, or even legal action.
Why is employee management important?
Managing employees effectively is not easy. But because employees are critical to organizational success, when you get employee management right, you reap significant benefits, including:
Higher productivity scores: You increase productivity when you equip employees with the tools and knowledge they need to get the job done more efficiently.
Increased motivation: One way to make employees feel valued is by letting them know that their efforts and contributions matter and that their suggestions or feedback are valuable to the company.
Better data security: When employees know how to protect their and customers' data and are trained on proper security protocols, you can better safeguard your business from cyberattacks, such as ransomware, malware, denial of service, phishing, and insider threat.
Lower attrition rates: One of the most important HR metrics to track is employee turnover. When you can't get good, capable employees to stay, consider the time and energy needed to find replacements and then getting new hires trained and integrated into their new environment. Employee management allows you to address the root cause of attrition and implement the appropriate remedies.
Knowing how to manage an employee is vital for business development and workplace success. That said, here are the factors to keep in mind when devising an employee management approach.
Organizational objectives
HR teams today are more proactive than their traditional counterparts. They work with the department heads to ensure that activities and processes are tied to the company's long-term objectives.
They use tools like workforce analytics, charts and assignments matrices, productivity tests, and expert judgment to measure the effectiveness of their employee initiatives against the company's strategic goals and objectives.
They take advantage of survey and feedback platforms to further understand how to manage staff effectively.
Employee needs
Business owners and senior executives have the power to enact decisions that can seriously impact the work experience of everyone under them. It's, therefore, the responsibility of organizational leaders to strike a balance between the company's needs and the employees' wellbeing.
In a Harvard Business Review article, author and management consultant Ron Carucci recommends:
Tying individual employee happiness with the organization's collective purpose
Creating inclusive environments that encourage everyone to contribute their best
Giving junior employees a chance to get noticed by allowing them to showcase their accomplishments to senior management
Performance monitoring
Performance monitoring is vital to sustaining good and improved performance among employees. It's a system that aims to continuously develop employees through clearly defined goals and consistent feedback. This then allows them to perform to expectations and contribute to the achievement of the company's business objectives.
Employee management strategies you can use
Below we've outlined some of the employee management best practices leaders can employ to maximize their employees' skills and experience, while also achieving the organization's larger goals.
Build trust
A research study published by the Harvard Business Review found that employees at high-trust companies experience 74% less stress, have 106% more energy when at work, record 50% higher productivity, and report 40% less burnout, among other benefits.
Tips for building trust:
Avoid micromanaging: Micromanagement has its uses. But for the most part, monitoring and controlling every part of a project or situation can be destructive. It results in manager and team burnout, employees' dependence on the manager for decisions, and annoyed employees who think you're a despot.
Give employees some level of autonomy: Once they've been trained, as long as they deliver the expected results, give employees the freedom to do their jobs their way. Employees experimenting with different work approaches can lead to innovation and more efficient ways of getting things done.
Help employees grow
An SHRM study found that employees consider career advancement and development opportunities integral to job satisfaction and engagement.
The percentage of workers who saw career advancement opportunities within the organization and career development opportunities for learning and professional growth as very important were 41% and 39%, respectively.
In other words, when people come to a company to work, often, they're not just looking for a job -- they're looking for careers.
Tips for helping employees grow:
Offer training opportunities: Some companies integrate e-learning courses into their learning and development programs. Others offer tuition reimbursement for qualified employees. Some send employees to seminars or conferences so they can learn new skills or strategies related to their fields.
Develop mentoring programs: Find someone in a similar role to mentor an employee. Good mentors serve as role models and can provide meaningful insight on certain issues based on their experience.
Encourage open communication
A workplace that values open communication keeps everyone in the loop through announcements and timely updates. It provides a channel through which employees can voice their ideas, opinions, or complaints without fear of retribution.
Tips for communication:
Establish an open-door policy: Be visible. Be approachable. Assure staff, whether they're salaried workers or contract employees, that they're free to see you should they need to talk.
Use technology and feedback tools to your advantage: HR software systems, employee surveys, and suggestion boxes are just some of the tools you can use to obtain employee feedback on certain topics or issues.
Be clear with expectations
It's not enough that your employees know you expect them to do good or be successful. You also have to lay out to them in clear terms what exactly you mean by doing good or being successful.
Tips for setting expectations:
Clarity of expectations starts the moment an employee is hired: Schedule a one-on-one meeting with the new hire to discuss workplace policies, job descriptions and expectations, the disciplinary process, and every major topic covered by the employee handbook. Clarify the actions and behaviors you want them to exhibit, so they know exactly what to deliver.
Clearly define what their jobs entail: You don't want your employees shooting in the dark, so to speak. You don't want them guesstimating or making assumptions. Instead, clearly communicate what you expect of them in terms of hours worked, work quality, sales targets, and so on.
Recognize and compensate good performance
According to a Gallup analysis, "employees who do not feel adequately recognized are twice as likely to say they'll quit in the next year." The same analysis also found that recognition leads to increased employee engagement, better productivity, loyalty to the company, and higher retention.
In short, employees who feel appreciated for their hard work are happier and more eager to perform well.
Tips for rewarding good performance:
It's not always about money: Merit-based compensation schemes are common, but rewards don't always have to be monetary. Sometimes, a simple thank you is all an employee needs to know their efforts are valued. You may also check with your workforce planning team if you plan to reward high-performing employees with additional time off.
Provide adequate information: If you're running a rewards program, communicate to managers what the program is about and the rewards that employees can expect to receive. This way, leaders know what information to cascade to their teams.
If possible, allow employees to choose their own rewards: Inject a certain degree of personalization into your rewards and recognition (R&R) programs by partnering with an R&R vendor that offers a wide range of reward options.
Support employee growth to achieve company objectives
No matter the types of relationships you maintain with your employees, whether contractual, permanent or at-will employment, making full use of their talents and capabilities requires good employee management skills.
The above strategies should help you create an environment where they can succeed as individuals and, at the same time, contribute to the good of the organization.
We're firm believers in the Golden Rule, which is why editorial opinions are ours alone and have not been previously reviewed, approved, or endorsed by included advertisers. The Ascent does not cover all offers on the market. Editorial content from The Ascent is separate from The Motley Fool editorial content and is created by a different analyst team.
The Motley Fool has no position in any of the stocks mentioned. The Motley Fool has a
disclosure policy
.