A Guide to the Functions of Human Resource Management
Many or all of the products here are from our partners that pay us a commission. It's how we make money. But our editorial integrity ensures our experts' opinions aren't influenced by compensation. Terms may apply to offers listed on this page.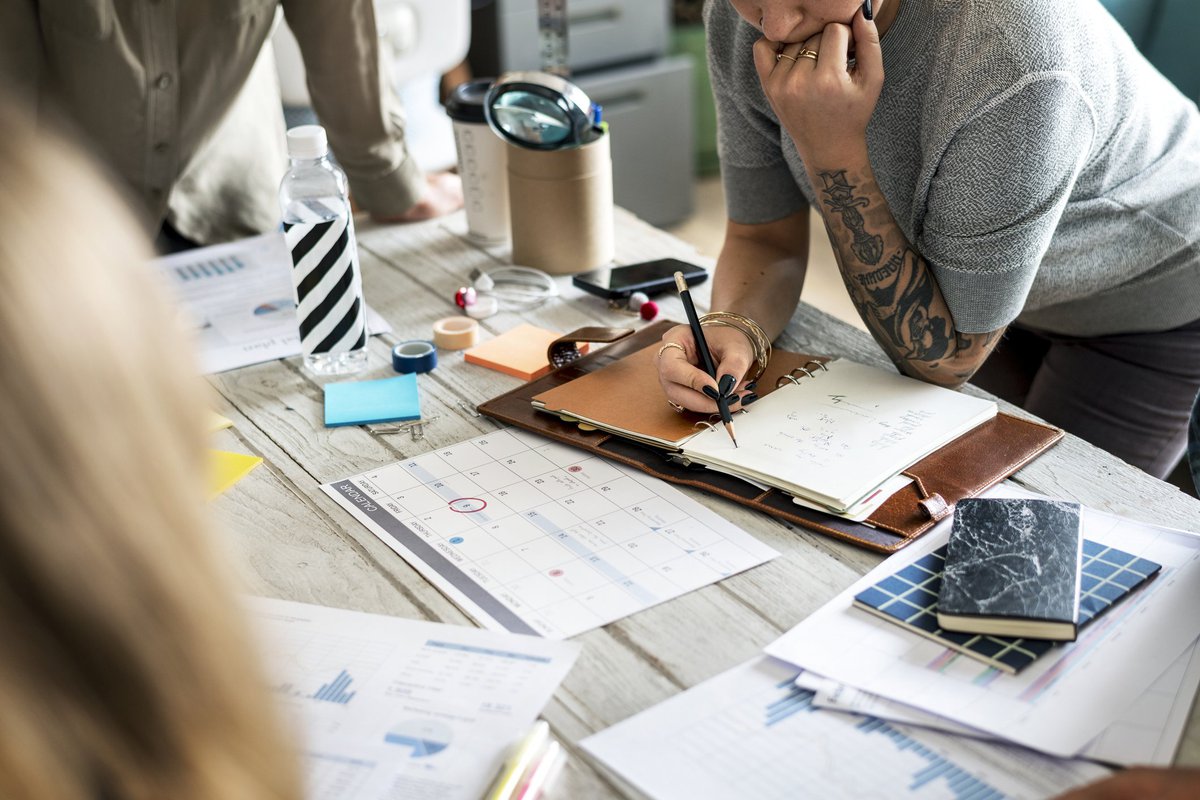 Successful businesses are the ones that bring out the best in their people. Find out what human resource management involves, why it's so important, and how to leverage it to accomplish your mission.
People are a company's most valuable resource. They're also one of the hardest resources to manage successfully. Every employee comes to work with a unique set of abilities, needs, and expectations, yet they all need to pull together to drive success.
The role of human resource (HR) management is to assess the work required to achieve a company's goals, put the right people in the right positions to do the work, and empower them to perform at the highest possible levels.
As anyone who has worked in HR will tell you, that's as much an art as a science.
Overview: What is human resource management?
Human resource management is the recruitment, management, and development of employees to serve an organization's goals. In most businesses, this function is overseen by an HR manager or director.
Larger organizations may employ a department of specialists in specific human resource functions such as recruitment, benefits administration, and training. Many organizations manage one or more of these tasks with HR software. Others may outsource HR functions, such as recruiting or payroll, to a vendor.
The science of employee management involves using people analytics to evaluate how well your company is leveraging its talent. By tracking key HR metrics such as job applications and acceptance rates, quality of work, attendance, and employee turnover, people analytics provide objective data to guide HR strategy.
The art of HR involves relational aspects of a company's culture such as team dynamics, communication styles, autonomy, and transparency. HR managers are often called on to provide a sounding board for employees, resolve conflicts between co-workers, and help employees navigate change.
The 8 key functions of human resource management
Human resource management encompasses eight key functions.
Function #1: Recruiting and Hiring
Recruiting and hiring talent is one of the most important HR functions, and it goes far beyond attending job fairs and going through resumes. Workforce planning, writing job descriptions, advertising openings, screening and interviewing applicants, and helping managers make the best hiring decisions are all part of this critical HR function. HR managers need to do this while accomplishing the company's wider goals of attracting a diverse, multigenerational workforce.
HR managers generally also provide support through the hiring and onboarding process, including making job offers, negotiating salary, and enrolling new hires in benefit programs.
Best practices for recruiting and hiring:
To get the right people in the right positions, observe the following best practices:
Distribute and sign handbooks: All personnel policies should be clearly spelled out in an employee handbook, and it should be required reading for all new employees. Communicate the important points in person and have employees sign a document confirming that they have read the handbook and agree to abide by its terms.
Sign a comprehensive contract: Contracts should clearly state the terms of the hiring agreement, including whether employment is at-will and whether the hire is a contract employee.
Reevaluate job descriptions with every hire: Every employee who holds a position changes it. Treat job descriptions as works in progress to ensure that the employees you hire today are a good fit for the job they'll actually be doing.
Pursue diversity: Bias is often systemic rather than intentional. If you're not getting diverse applicants, you probably need to cast a wider net. Look for job fairs, schools, and marketing platforms with diverse audiences.
Conduct exit interviews: Whether they were a bad fit or a great one, talking to employees who are leaving a position can give you perspective on the nature of the job and the kind of person who will succeed in it.
Function #2: Compensation Management
Compensation management includes establishing salary ranges for positions, placing employees within the ranges based on their qualifications, and adjusting pay to recognize milestones and accomplishments. It also includes managing performance incentives such as year-end bonuses and sales commissions. The HR manager may be responsible for setting corporate strategy and working with front-line supervisors and managers to ensure competitive, equitable compensation practices across the organization.
Best practices for compensation management:
Follow these steps to create an equitable compensation program:
Benchmark your compensation plans: To ensure that your pay is competitive, consult a reliable source such as the U.S. Bureau of Labor Statistics (BLS), which publishes wage data broken down by occupation and geographic area. You can also hire consultants or purchase surveys to use for salary benchmarking.
Audit salaries for bias: Setting policies and providing training isn't enough to prevent bias from creeping into an organization's pay. The only way to be sure your pay practices are equitable, and legal, is to conduct regular audits across gender, race, age, ability, and other characteristics protected by antidiscrimination law.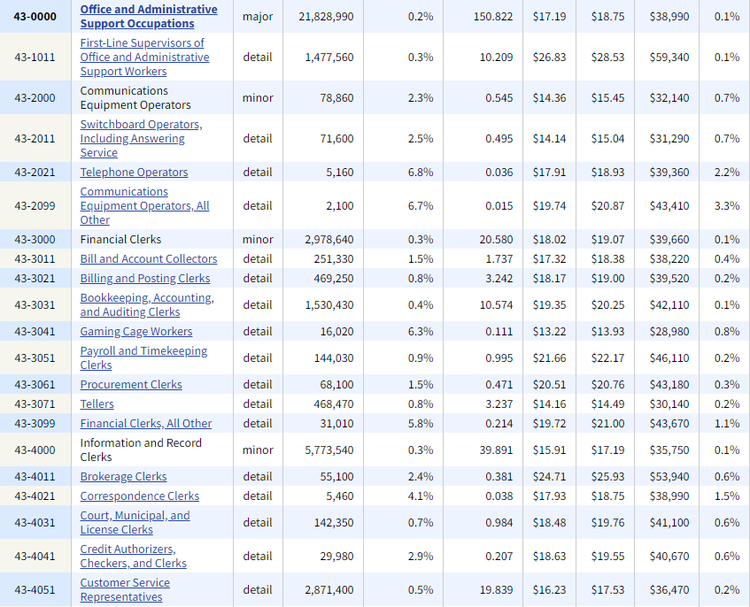 Function #3: Performance Management
Performance management is a continual process of evaluating how individual employees are performing, identifying areas of improvement, and recognizing achievement. Many organizations conduct performance reviews on a regular schedule, often annually, with additional reviews as desired by the employee or manager.
If an employee is underperforming or violating policy, employers may impose discipline or create a performance improvement plan with goals to achieve within a specific time period. For serious infractions, employees may be fired or placed on probation subject to firing. All disciplinary policies should be spelled out in the handbook, and managers should be trained to implement them accordingly.
Best practices for performance management:
A performance management plan helps all employees work to the best of their abilities. These practices will help:
Set clear expectations: Every employee should be working toward concrete, measurable performance goals. For example, if attendance is a key performance indicator, define good attendance. Is it fewer than three absences a year? Does it mean scheduling vacation more than two weeks in advance?
Include an initial performance review within 60 days: In most positions, sixty days is enough time to settle in and begin performing. Checking in with new hires gives the employee and manager a chance to assess the job fit, address any concerns, and make adjustments as needed.
Make performance appraisals a give-and-take: Use check-ins to gather feedback as well as give it. Is the employee happy in their position? Where do they see themselves going in the next year? What would they like to see improved?
Appraise continually: The contents of a performance appraisal should never come as a surprise to the employee. Front-line managers should be communicating regularly with their employees to correct deficiencies and recognize achievements.
Function #4: Benefits Management
According to the BLS, benefits make up approximately 30 percent of total employee compensation. Benefits that are provided as part of an employee's compensation are known as fringe benefits. Fringe benefits have monetary value and are generally subject to taxation. Some examples include education benefits, child care assistance, and use of a company car. Administering employee benefits is a substantial part of the HR management function.
When evaluating your benefits package, it's important to understand small business health insurance requirements and other mandates for employers.
Best practices for benefits management:
The following tips will help you cut benefits management down to size:
Take advantage of software: Many platforms exist that can reduce the administrative burden of benefits administration, including payroll software and comprehensive HR software such as Zenefits.
Ask employees what they want: You might assume that salary is your employees' chief concern, while your employees might be willing to trade some of that compensation for flexibility. The best way to know is to ask. You'll never please everyone, but at least you can assess your employees' priorities and tailor your package to match.
Communicate the full value of your offerings: It's easy for employees to forget that your investment runs deeper than the bottom line in their paychecks. Some employers provide annual benefits statements spelling out the full compensation costs for each employee.
Function #5: Professional Development and Training
It's human nature to want to grow and learn new things, and employers who capitalize on that desire can reap substantial benefits. On-the-job training may include orientation training to introduce employees to company policies, procedures, and resources; training in job-specific skills and tools; safety training; company strategy meetings; and compliance training. Some companies provide education benefits to fund learning opportunities outside of work. These can range from conventions and seminars to college courses.
Developing employees requires an investment of employee time or benefit dollars. Yet education and training can pay off in higher quality, productivity, engagement, and retention. Deloitte recently identified the need to improve learning and development as the top-rated challenge among its 2019 Global Human Capital Trends, thanks to a tightening job market and the transformation of jobs due to technology.
Best practices for professional development and training:
To provide development opportunities that deliver results, consider these HR best practices:
Invest in critical skills: Some training is essential to your company's performance. Safety and compliance training, for example, are key to protecting your employees. Skills training may be critical to production and quality. Make sure your company is covering all the basics required to properly equip employees for their work.
Consider program goals: Do you want to invest only in on-site training or open the doors to wider opportunities? Do you want to limit benefits to skills required for an employee's current job, or broaden education to include training for future opportunities? Will benefits be available to all employees? Design your training program to meet specific company goals.
Measure results: Training assessments and employee surveys can help you evaluate training needs and the success of your offerings.
Function #6: Employee Relations
Employee relations are all the activities that influence a company's relationships with its employees. Positive employee relations create a happy workforce, which can provide a major competitive edge. A recent study by the World Economic Forum found that happy employees were 13% more productive than unhappy ones.
So what makes employees happy? The best way to find out what your employees want is to ask.
Best practices for employee relations:
These practices lay the foundation for a positive employee relations program:
Look beyond pay: Numerous studies have shown that while pay is important, it's not the primary driver of employee happiness. Prudential's recent Pulse of the American Workforce survey found that aside from compensation, employees valued flexible work schedules, opportunities to move into different roles, and supportive managers as the top motivators to stay with their employers.
Reward candor: You can't give employees everything they want. And your employees can't always tell you what you want to hear. Creating a culture where difficult messages can be heard and handled constructively is key to a high-performing work environment.
Use surveys: Employee surveys and other anonymous communication channels can help you gauge employee relations and identify areas for improvement. Responding to the results can further boost morale by showing that you took the feedback to heart.
Live your corporate values: Like any relationship, employee relations are founded on core values such as honesty, loyalty, fairness, and authenticity. Make sure your company's values are embodied in your policies and practices.
Function #7: Worker Safety and Health
Providing a safe, healthy work environment is a critical function of human resource management. It includes tasks such as creating safety guidelines, providing employee wellness programs, and conducting emergency planning. Many insurers provide discounts on workers' compensation and other business coverage to employers who implement safety programs. Wellness programs may reduce your healthcare premiums. Be sure to talk to your agent and take advantage of these benefits.
The U.S. Occupational Safety and Health Administration (OSHA) regulates workplace safety. They provide resources for small businesses such as an online hazard identification tool, safety program guides, and free on-site consultations.
Best practices for worker safety and health:
To enhance safety in your workplace, consider the following:
Appoint an employee safety leader: No matter the size of your company or the nature of your work, it's important to have a point person for workplace safety.
Conduct emergency planning: From first aid stations to evacuation drills, your safety program should include measures to mitigate risks to your employees' safety.
Address safety in every position: While jobs in industries such as construction and manufacturing require extensive safety training and protective equipment, even desk jobs involve physical hazards that should be addressed through formal safety guidelines.
Require 100% reporting: All accidents, no matter how minor, should be reported immediately to a supervisor and medical attention sought when appropriate. Some safety and accident data must be recorded and reported to the Equal Employment Opportunity Commission (EEOC).
Function #8: Labor Law Compliance
Finally, ensuring that your practices comply with state and federal regulations is critical to safeguarding your employees and your company. Your compliance program should include policies to prevent harassment or discrimination based on race, religion, sex, pregnancy, national origin, age, disability, and genetic information. These characteristics are protected under federal law. Many states also protect employees from discrimination based on sexual orientation and gender identity.
Harassment and discrimination complaints often center on hiring and firing decisions, pay equity, promotions, employee conduct, employee leave administration, relationships among staff, and retaliation for complaints.
In addition, there are laws requiring employers to provide leave for needs such as jury duty, military duty, pregnancy, illness, and disability, as well as laws governing employee breaks. The laws that apply to your business will vary based on its size and location. Check with your legal team to ensure that you've covered all of the requirements.
Employers are required to keep certain records and post information about discrimination laws. The EEOC provides compliance resources and assistance for small businesses in its Small Business Resource Center.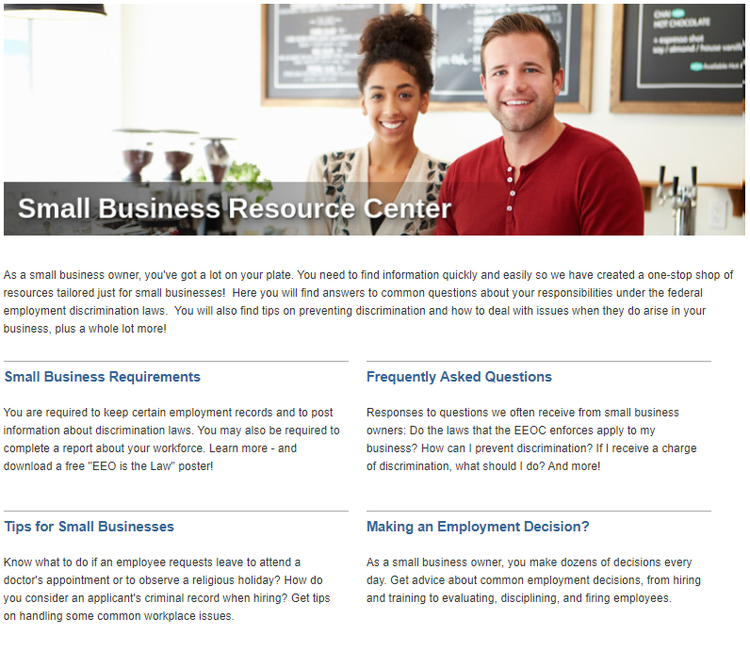 Best practices for labor law compliance:
The best protection against labor law complaints is to approach the laws systematically and diligently. These best practices are a good start:
Seek legal advice: Your legal advisor should review or draft your policies to ensure they follow the letter of the law.
Communicate policies in writing: Your handbooks should include policies prohibiting discrimination and harassment and provide a means for employees to report infractions.
Provide training: Use company-wide training to explain what discrimination and harassment actually look like and how to prevent it. Managers, especially, need to fully understand the laws and how to handle complaints appropriately.
Encourage employees to speak up: Prompt reporting is critical to defusing a bad situation before it gets worse. Since many complaints involve direct supervisors, employees should have more than one avenue for reporting complaints.
The power of positive HR management
A positive, systematic approach to HR management starts with sound policies, runs on communication, and measures results through workforce analytics. And it is lived out through shared values such as sincerity and transparency. Get all of those things right, and your company will be able to tap the full power of its people.
We're firm believers in the Golden Rule, which is why editorial opinions are ours alone and have not been previously reviewed, approved, or endorsed by included advertisers. The Ascent does not cover all offers on the market. Editorial content from The Ascent is separate from The Motley Fool editorial content and is created by a different analyst team.
The Motley Fool has no position in any of the stocks mentioned. The Motley Fool has a
disclosure policy
.