What is an HR Business Partner?
Many or all of the products here are from our partners that pay us a commission. It's how we make money. But our editorial integrity ensures our experts' opinions aren't influenced by compensation. Terms may apply to offers listed on this page.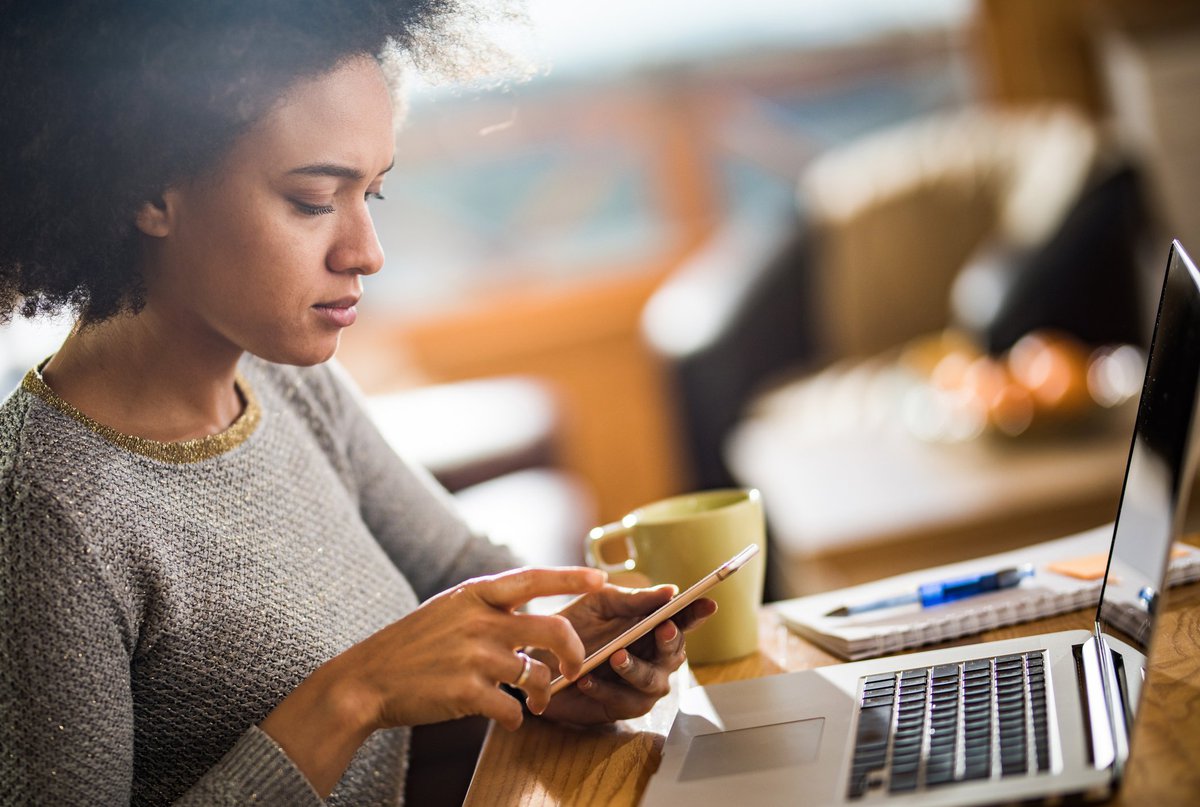 An HR business partner can mold a long-term HR strategy that helps an organization achieve its goals. This guide will help you determine whether your company needs one or if HR software is adequate.
As a business owner, you understand the importance of workforce planning. But it's not easy. There's no crystal ball you can look into that will tell you what positions you need to maximize efficiency as an organization and where you will find the employees best suited to fill them.
Strategic human resource management is about more than just determining how big your employees' raise will be each year or how you should manage absences.
If you're not creating an HR strategy that incorporates the business interests of your organization, it's going to harm your business in the end. That's where an HR business partner comes in.
However, you shouldn't necessarily run out and hire an expensive HR business partner and hand over the keys. In some circumstances, you wouldn't want one. This guide will help you understand what an HR business partner does, and in what situations you would want to go out and get one.
Overview: What is an HR business partner?
A human resources business partner is simply an HR professional who develops a comprehensive HR strategy that aligns with an organization's goals. Put differently, this individual works with the leadership to discuss what the company is trying to achieve and then attempts to mold the current HR strategy to support that.
Although the name suggests that an HR business partner is some outsourced professional who comes in with an outsider's perspective, in reality they are typically senior HR professionals who already work within the organization and have a deep understanding of what is needed to make the company successful.
HR business partner vs. HR manager: what's the difference?
There is some overlap between an HR business partner and an HR manager. They both are in charge of human resource planning and charting out HR strategies to achieve productive organizational change.
However, HR business partners tend to work at a higher level than HR managers do, and may have more business expertise as well. You might say that an HR business partner's role deals with the overall strategy of a company, while an HR manager handles the day-to-day concerns and ensures everything is running smoothly.
What is an HR business partner responsible for?
There are many possible duties that may fall under an HR business partner's job description, depending on the company and the situation. However, these three best describe what most of these individuals will be doing in that role.
1. Developing an overarching HR strategy
An HR business partner develops the various strategies and policies governing an organization in alignment with that organization's goals.
This strategy may be centered around boosting worker productivity, changing the compensation and benefits structure, or simply realigning the current workforce in a more efficient way. They can also tell you what organizational structure types are best suited for your business.
2. Evaluating and managing staff
It's one thing to craft an overall strategy, but another to put in place a realistic plan to make that happen. An HR business partner must evaluate the staff and come up with a plan to manage them in a way that will ensure the organization achieves the goals set forth in the HR strategy.
They might also develop an onboarding checklist to smooth the transition for a new employee -- after all, one survey found that 53% of HR professionals found that a better onboarding experience meant better employee engagement.
3. Improving recruitment
A vital part of any HR strategy involves talent management and talent acquisition. An HR business partner must be capable of bringing in excellent new employees who can help take the organization to the next level.
The partner should meet with department heads and evaluate current recruitment efforts in order to come up with a plan that will ensure the organization is able to fill all of the positions that the HR strategy calls for.
The individual should also be able to improve employee retention and reduce your turnover rate so the good workers you bring in don't bolt for better opportunities after just a year or two.
Should you use an HR business partner or HR software?
This may seem like a strange question, because obviously no HR software can do the job of an HR business partner. But the truth is that sometimes it doesn't make sense to hire an HR business partner, when with some HR software, you can act as the HR business partner yourself.
Both options come with pros and cons, so it's important to break down how to know which to choose.
1. When an HR business partner makes sense
An HR business partner is absolutely vital if you are dealing with any of the following four situations:
You have a large workforce: When you have a large workforce, you face a major risk that some serious inefficiencies may creep in without your noticing. You may have too few people working a production line, for example, causing products to take longer to get to retailers and ultimately resulting in lower output. An HR business partner can take a deep dive into your current workforce and find inefficiencies that can lead to tremendous, long-lasting increases in efficiency.
You've hit a rut and want to grow: Perhaps you're not a huge company yet, but you want to grow. The problem is, you feel like you've plateaued lately, and the analytics on your team shows that you aren't increasing sales. It can be tempting to think in these circumstances that maybe this is the best you can do. This is an ideal time to bring in an HR business partner to look at whether a new HR strategy could help you get over the hump.
Your HR department feels disconnected from the business side: Sometimes, your HR department gets bogged down in rules and administrative stuff, and it loses sight of the business side. An HR business partner can get your HR department focused on improving the bottom line rather than obsessing over when employees arrive at the office.
You just feel lost: If you have no background in HR, it can be frustrating trying to implement a sound HR strategy. If you just feel lost on how to go about managing your employees, it's time to bring in a professional who can take into account the business side as well.
2. When you should use HR software
If any of the following three situations apply to you, it's time to get some HR software:
You have a small staff: If you're managing a team of, say, 10 employees, doing extensive workforce planning and taking on an HR business partner salary is probably overkill. If you expect to expand at an explosive pace soon, that's one thing, and it may be wise to bring in an HR business partner before that happens so you aren't scrambling. But if you're tiny and your growth is relatively steady, you're probably better off just getting some HR software and doing it yourself. It might be wise to get some training in HR first, though.
You have HR experience: Even if you're managing a somewhat larger team, if you have HR experience and are confident in your ability to plan out the HR side with a business perspective, you might be able to simply use software to do it on your own. After your workforce reaches a certain size, it's probably best to spring for an HR business partner regardless so you can focus on other things, but in the early stages of your company it may make more sense to do it yourself if you have some background in HR.
You are a business: OK, the bottom line is all businesses need HR software, even if you do end up hiring an HR business partner. That individual will need access to data on your organization's workforce analytics and HR metrics in order to come to conclusions about how your resources should be allocated.
Now's the time to take the next step
The hiring process can be intimidating for anyone who runs a business. Employees are likely your biggest expense, and you want to make sure you are spending your money wisely.
An HR business partner can help make sure you are hiring the right people for the right positions. They'll also help identify what positions you need, what positions need to be created, and what positions need to be moved or eliminated.
Now is the time to set aside some time to review your current HR strategy. Is it something you can handle yourself, or would you be better served by a professional HR business partner to help guide you and your business? Only you can answer that question.
We're firm believers in the Golden Rule, which is why editorial opinions are ours alone and have not been previously reviewed, approved, or endorsed by included advertisers. The Ascent does not cover all offers on the market. Editorial content from The Ascent is separate from The Motley Fool editorial content and is created by a different analyst team.