Top HR Metrics Small Businesses Should Be Tracking
Many or all of the products here are from our partners that pay us a commission. It's how we make money. But our editorial integrity ensures our experts' opinions aren't influenced by compensation. Terms may apply to offers listed on this page.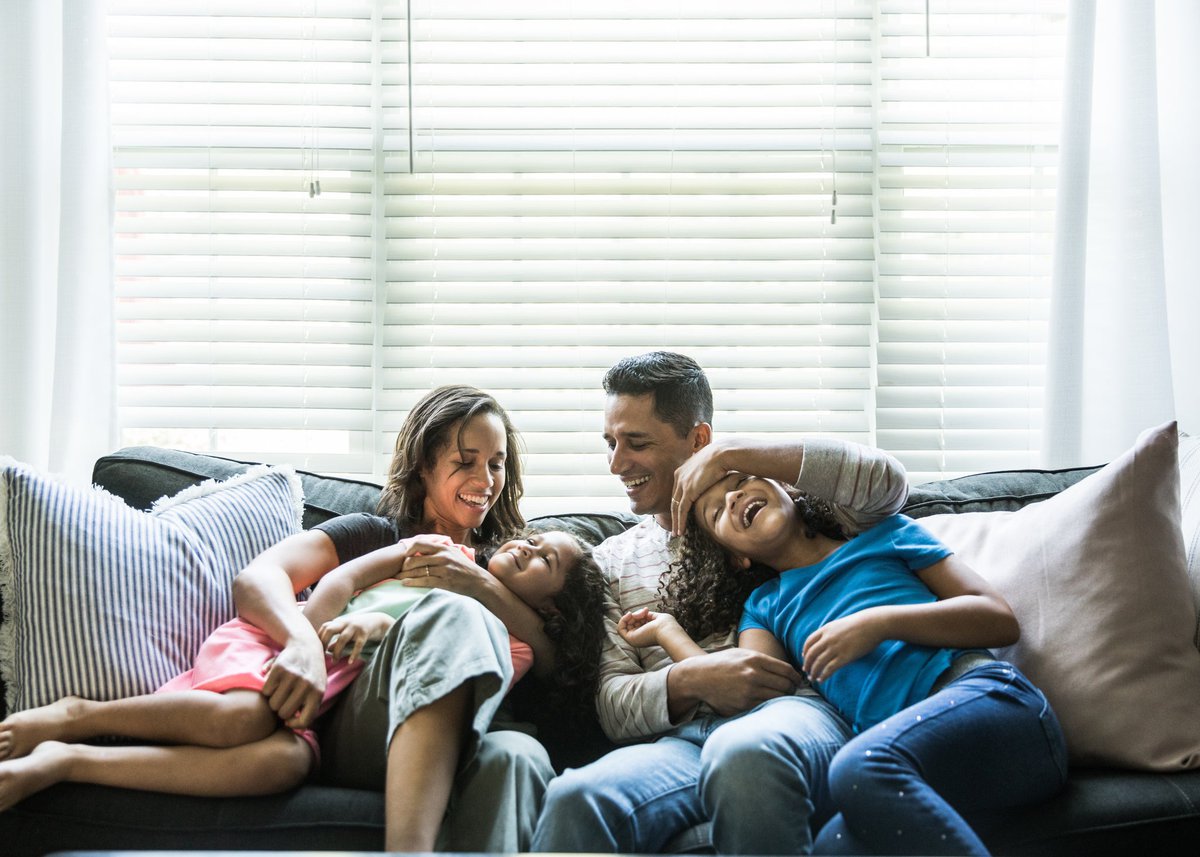 One way to predict that a company is on the path to success is its ability to hire and retain the right talent. According to McKinsey's Scott Keller and Mary Meaney, "great talent is scarce" and "superior talent is 8x more productive."
In other words, top talent is hard to find. But once you find them and they agree to work for you, you're poised to reap tremendous benefits.
Which leads us to the question: How do you even get started?
Fortunately, it's not rocket science. All you need are the right human resources performance measures such as key performance indicators (KPIs) to take the crucial next step.
At a glance: Important HR metrics you should be paying attention to include:
Applicants per opening
Offer acceptance rate
Time to fill
Time to hire
Attendance
Efficiency
Quality
Annual turnover
Turnover cost
Cost per hire
What are HR metrics?
HR metrics, sometimes referred to as "people metrics", are measurements that determine the effectiveness of various HR initiatives in areas that include hiring, training, turnover, cost per employee, and return on human capital.
HR departments track them to understand the impact of the employee programs and strategies they have in place and, consequently, how to improve them.
Not all types of human resources metrics are equal, but all in all, they must be:
Comprehensive
Aligned with business objectives
A product of a thorough understanding of each aspect of the HR department
A result of the input of various stakeholders
Action-oriented rather than just statements of intent
It's also worth noting that when it comes to establishing the metrics with which to measure performance and efficiency, the number of metrics doesn't matter. Focus on what makes sense for your business. What you want is for your metrics to help you harness the full potential of your human capital -- and ultimately achieve your organization's objectives.
The best HR metrics for small businesses to track
Outlined below are some examples of HR metrics that will allow small businesses to evaluate their recruitment strategies, employee engagement initiatives, and the hefty costs associated with employee turnover.
The best HR metrics for recruitment
Assembling a strong team all starts with recruitment. Recruitment metrics, when used properly, help recruiting teams assess their recruitment process and determine whether they're hiring the right candidates.
Applicants per opening
Applicants per opening, also known as "applicants per hire", measures how popular or in demand a job is. On the flip side, particularly if the number of suitable candidates doesn't make sense compared to the total number of applicants, it could be that the job description is too broad.
Narrowing the description and including hard criteria will reduce the number of applicants and increase your odds of finding the best fit in the least amount of time.
Offer acceptance rate
The offer acceptance rate measures the number of candidates who successfully accepted a job offer versus the total number of candidates who received one. It shows how good your company is at winning over candidates.
To calculate the offer acceptance rate, simply divide the number of offers accepted by the number of offers made within a specific time frame.
Example:
Total offers made: 10
Total offers accepted: 7
Offer acceptance rate = 7/10 = 70%
The higher the rate, the better. Low acceptance rates can indicate several things, including:
Possible compensation problems
A screening process that's not challenging enough for certain job types
Weak employer value proposition
Time to fill
Time to fill is the total time, in terms of calendar days, required to fill a vacancy. If it takes too long to fill an open position, it's time to come up with ways to hire better. To track time to fill, determine your start and end points. Starting points can vary, but in general, time to fill starts when:
The recruitment department advertises a job opening
HR seeks approval for a job opening
Finance, HR, or any relevant department approves the job opening
The end point is when a candidate accepts a job offer.
To calculate time to fill, get the total time to fill every position you opened within a time period. Then, divide the total by the number of roles filled.
Example:
Role 1: 30 days
Role 2: 25 days
Role 3: 40 days
Time to fill = (30+25+40)/3 = 31.67 days
Positions that are always open, such as sales or business development roles, are best left out of the calculation. They will skew your numbers and not accurately reflect the efficiency of your hiring process.
Time to fill benchmarks generally vary by industry.
Time to hire
Time to hire is often used interchangeably with time to fill, but it's a totally different metric. It measures the amount of time between when an applicant you eventually hire enters your talent pipeline and when they accept a job offer. It tells you how fast your recruiting team recognizes the best candidates and moves them through to finally accept your offer.
Example:
You advertise an open position on day 1.
The best candidate accepts your offer on day 17. The same candidate entered the job pipeline on day 3.
To calculate time to hire, subtract 3, for day 3, when the candidate entered the pipeline, from 17, day 17 when the candidate accepted the job offer.
Time to hire = 17-3 = 14 days
According to Office Vibe, top talent is off the market within 10 days on average, which means the shorter the time to hire, the better.
The best HR metrics for employee performance
Keeping track of employee performance is vital not just to an employee's success, but to the organization's overall success as well. Here are a few of the employee success metrics you should be tracking:
Attendance
Although attendance says a lot about an employee's performance, it can also shed light on possible workplace problems that need to be addressed. Poor attendance, e.g., leaving early, consistent tardiness, an unusual number of sick days, frequent Monday or Friday absences, and unauthorized leaves indicates a few things, including:
Employee health issues
Lack of motivation
Burnout
High-stress conditions
Poor work climate
Absenteeism costs the company in the form of reduced productivity, poor work quality, safety issues, excessive manager time, and poor workplace morale.
Efficiency
Efficient employees get the job done. They meet their deadlines without sacrificing work quality. They're productive and don't waste time or effort. These are the types of employees any company would want to keep.
One way to measure employee efficiency is through team assessments. Evaluate a team's ability to meet goals and identify their challenges. Also, communicate with the employee's supervisor and the people they regularly work with for insights you might not get on your own.
Low employee efficiency scores can mean:
Burnout
Low morale
Unhappiness
Distrust in the organization or leadership
Poor company culture
Quality
How much an employee can get done within a specific amount of time doesn't matter if the quality is not up to standards. Sure, meeting deadlines is a good thing, but you want your employees to do things right the first time so that no one has to correct someone else's mistakes.
Measuring an employee's quality of work is dependent on the industry you're in and the employee's specific tasks and obligations. But one thing to watch out for when evaluating work quality: the percentage of rejected work that must be redone.
The best HR metrics related to attrition
Each of the metrics enumerated below measure the impact of employee attrition.
Employee turnover
Employee turnover measures the number of employees leaving a company within a specific period. It's a vital HR metric to track because it can help companies understand why employees leave and what to do to keep others from doing the same. Replacing employees is a costly endeavor, after all.
To calculate employee turnover:
Divide the number of employees who left by the average number of employees within the same time frame.
Multiply the result by 100.
Example:
Employees who left: 10
Average number of employees: 105
Employee turnover = (10/105) x 100 = 9.52%
The average number of employees is the sum of the number of employees at the beginning of a particular time frame and the number of employees at the end of the same time frame divided by 2.
Example:
Number of employees at the beginning: 110
Number of employees at the end: 100
Average number of employees = (110+100) / 2 = 105
Employee turnover is often thought of as a negative, but that isn't always the case. If poor performers are the ones leaving, then it's a good thing. On the other hand, if it's the top performers who won't stay, then you have a problem.
Turnover cost
You want to keep employee turnover cost down, as it can significantly affect your bottom line. Recognizing that employee turnover is usually a byproduct of bad hiring decisions is a step in the right direction.
It can be tempting to measure turnover cost in terms of annual salary percentages, but this type of employee cost calculation won't accurately represent your specific team, department, or organization.
To calculate the turnover cost, keep the following in mind:
Time needed to fill open positions
Amount of management or employee overtime to make up for the vacant position
Lost productivity hours prior to the employee leaving
Recruiting, hiring, onboarding, and productivity ramp-up costs
Cost per hire
Cost per hire is the average amount of money your company spends to bring in a new hire, whether that's an internal or external hire. Hiring costs can include software fees, employee referral bonuses, relocation expenses, advertising costs, recruiting events expenses, etc. This metric comes in handy when creating and keeping track of your recruitment budget.
To calculate cost per hire, divide the total recruitment cost (internal recruiting costs + external recruiting costs) by the total number of hires within a given time period.
For example:
If your average cost per hire is $1,000 and you plan to hire 20 more employees in a year either because you're branching out or losing employees to the competition, that's a total spending estimate of $20,000 per year.
Tips for using HR metrics within your small business
The HR metrics enumerated above are just a few of the many HR evaluation indicators being tracked by companies around the world.
Finding what makes the most sense for your business may involve checking other lists, and once you've figured out which metrics to implement, keep the following tips in mind to maximize the value of your chosen metrics:
HR metrics alone are not enough
HR metrics perform a vital role in HR operations, no doubt about that. They measure efficiency and performance, what works and what doesn't, but understanding what the numbers say and then figuring out what to do about them to turn things around for the better is what makes human resource reports and metrics so valuable.
Said another way, even with the right metrics in place, failure to use what the data presents to enact positive changes in the workplace is a waste of resources.
Ask the right questions to get the bigger picture
The end goal of adopting HR metrics can be one of the following two things:
Solve an underlying problem
Establish a new strategy
That can only happen when you look past what the metrics say to understand the bigger picture. Take high absenteeism rate as an example. What's the story behind it? Flu season? Workplace injuries? Are employees happy? Stressed? Tired? Once you find out, what will you do about it?
Build a business case behind your metrics
With human resource reporting, each metric you track should match a business goal.
For example, high employee turnover. Dig deep into what's causing your employees to leave. Is turnover particularly high in certain departments? Is it because of specific management styles? Is the boss difficult to get along with? Do team members work well with each other?
Once you've identified the problem, you can start looking at solutions. Forecasting how much the company can save in new employee hiring and training will be much easier from there.
Power your business with the right HR metrics
Many HR software tools have built-in metrics tracking which make it easier to track various human resources stats. But understanding and evaluating the whole picture? That's a whole other skillset. At the end of the day, the fact remains that you have HR metrics in place because you want to turn them into action and improve your HR processes.
We're firm believers in the Golden Rule, which is why editorial opinions are ours alone and have not been previously reviewed, approved, or endorsed by included advertisers. The Ascent does not cover all offers on the market. Editorial content from The Ascent is separate from The Motley Fool editorial content and is created by a different analyst team.