A Small Business Guide to Setting Up Human Resources
Many or all of the products here are from our partners that pay us a commission. It's how we make money. But our editorial integrity ensures our experts' opinions aren't influenced by compensation. Terms may apply to offers listed on this page.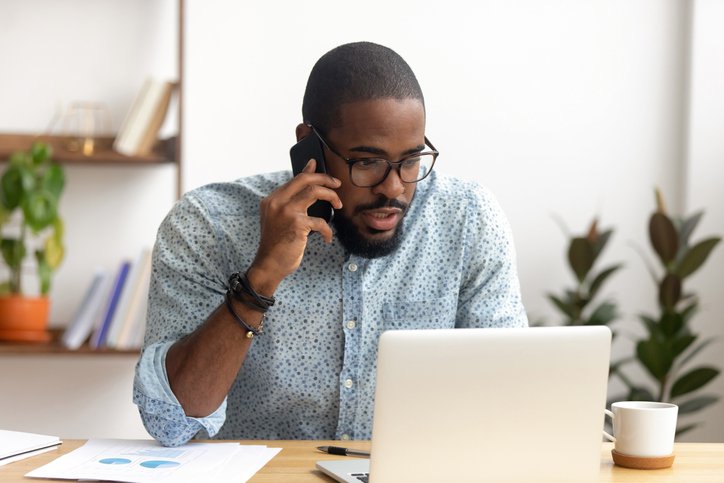 An HR department is not a nice-to-have, it's a must-have for most businesses. Find out how you can set up a department and create a workplace and workforce that drive success.
In the beginning, HR can seem like a nice-to-have, rather than a must-have. You only have a couple of employees, so you don't need to dedicate a lot of time to HR practices.
Then, wham! You get a fine for non-compliance. One of your employees quits due to conflict with their manager, and another starts delivering subpar work.
That's when your "aha!" moment arrives: you realize you need an HR department because you can't manage and resolve all these issues and run your business at the same time.
Here are our 6 steps to start an HR department in your small business:
Create human resources processes
Establish a structure
Plug skills gaps
Set HR KPIs
Collaborate with other departments
Choose an HR solution
Benefits of creating a human resources department
Outsourcing your HR processes has its benefits, but it's expensive and unsuitable for a fledgling business. You need to set up your own HR department.
1. Maintain a healthy working environment
Create a workplace where employees feel comfortable, supported, and motivated. It's crucial to the success of your business, but It takes time and expertise.
An HR department creates policies and procedures which create a fair workplace. They also resolve conflict and listen to employees' issues to ensure they feel heard. This all contributes to the smooth running of your business and helps employees feel empowered to do their best work.
2. Stay compliant
Comply with regulations. If you don't, you face hefty fines for missing deadlines or failing to submit the right forms at the right time. A HR professional will be responsible for regulatory issues so you can avoid penalties.
Your HR team can keep on top of ever-changing regulations and ensure they have all necessary information and signatures from employees. They'll send the right documents to the relevant organizations before the deadline.
3. Attract and retain top talent
Recruitment, onboarding, talent management, performance management, learning and development -- these are all business functions handled by the HR department. They are crucial to create a workforce that will drive business performance and boost profits.
Set up a HR department and all these details will be handled, legally and timely.
How to set up a HR department for your small business
You need a structure before you set up your HR department. This step-by-step process will get you started.
Step 1: Create human resources processes
The HR department isn't just about people -- processes are also key. Well-defined HR processes attract, source, recruit, onboard, train, retain, and offboard top talent. With them, your HR department will create a beneficial structure for your business.
These benefits include:
Making better decisions, faster
Aligning with organizational strategy
Ensuring you meet company goals
Optimizing your resources so you have the right level of staff
Step 2: Establish a structure
You need a structure, whether your HR department is a one-man band, or you're a growing business with 10 HR professionals. Start to assign roles and responsibilities, keep on top of HR compliance, and implement HR best practices and processes.
Typical job roles in your HR structure include:
Human resources manager
HR director
Hiring manager
Recruiting specialist
HR coordinator
Step 3: Plug skills gaps
Once you've established a structure, carry out a skills audit to make sure you have the necessary experience and skill set to run your HR operations.
Recruit for new human resources professionals or upskill existing employees, training them in the skills you lack. This will form part of your overall staffing plan that supports your organization in the short- and long-term.
As you grow, you will also need to recruit for or develop skills for human resources functions, such as
Performance management
Compliance
Onboarding
Step 4: Set HR KPIs
Measuring success is an important part of HR for small companies. To do that, you need to set HR KPIs, which measure the performance of the different human resources functions. They indicate whether your processes are performing to an optimal level, or whether you need to make changes.
These KPIs should form part of your wider human resource planning strategy and contribute to achieving your overall company goals. Here are some KPIs to track:
Time to hire
Talent acquisition and retention
Employee satisfaction
Absenteeism
Performance management
Training effectiveness
Productivity
Step 5: Collaborate with other departments
The HR department plays an important role in all areas of any business, from sourcing and recruiting top talent, to onboarding, to managing performance, and organizing training.
You need to Get input from other managers and job roles when building the department to ensure your processes support their employees and add value, rather than just add unnecessary admin.
How are these departments run? What do they need from HR? Build alliances so you can support each other as you figure out processes and work to meet your human resources goals.
Step 6: Choose an HR solution
Managing your HR department with spreadsheets or pen and papers is impossible, and makes it more difficult to comply with ever-changing regulatory requirements.
You need HR software that can automates the time-consuming, laborious tasks, and frees you up to do more complex work, such as:
Set better KPIs and goals
Produce more accurate reports
Optimize your processes
Keep employees happy
The best HR software for small business owners
The right HR software will help you set up a human resources department. Have a look at our pick of the top three HR solutions for small business owners.
1. Zoho People
Zoho People's recruiting module helps you source and hire the best talent for your HR department, onboard this talent, measure their performance through manager and employee evaluation programs, and create learning and development opportunities.
All these features let you reap the benefits of an HR department, such as creating and maintaining a healthy working environment and attracting and retaining top talent.
2. Built for Teams
Built for Teams' org chart functionality helps you establish a structure for your HR department. Import a list of current employees, and Built for Teams takes the job titles and automatically builds an org chart. You can add positions manually and mark them filled or open.
When adding open positions, you need to fill and provide details of the experience and skills you need for each role, so you can more easily plug skills gaps.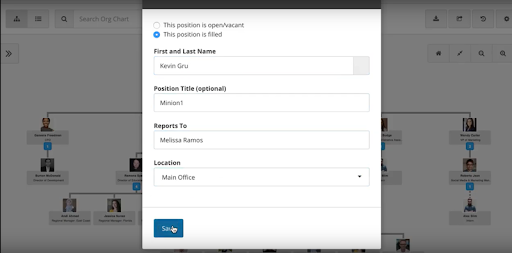 If you go through organizational change or restructure your HR department, Built for Teams lets you drag and drop people in your org chart to a new position or report to a new manager.
3. Zenefits
Zenefits has functionality to run your HR operations and provide human resources services to other departments, such as marketing, sales, and customer service.
Whether you're optimizing your staffing levels so you have the right resources and skill sets in place for the right shifts and customer demands or implementing employee management strategies and procedures to help workers better perform their jobs, Zenefits has you covered.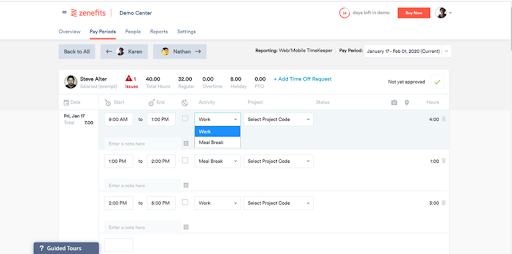 Zenefits' time and attendance module lets you see the hours your employees have worked, any overtime, and provides reports on actual versus forecast hours.
You can streamline human resources administration by storing and managing a wide range of information, including personal and demographical data, tax details, work eligibility, and compensation information.
Boost morale and improve performance
Your employees are your number one asset, so it makes sense that the people who look after them are an integral part of your company.
To some businesses, HR seems like an unnecessary cost, but your human resource department can significantly impact the wellbeing of your employees -- and the performance of your company.
We're firm believers in the Golden Rule, which is why editorial opinions are ours alone and have not been previously reviewed, approved, or endorsed by included advertisers. The Ascent does not cover all offers on the market. Editorial content from The Ascent is separate from The Motley Fool editorial content and is created by a different analyst team.
The Motley Fool has no position in any of the stocks mentioned. The Motley Fool has a
disclosure policy
.