How to Manage a Multigenerational Workforce
Many or all of the products here are from our partners that pay us a commission. It's how we make money. But our editorial integrity ensures our experts' opinions aren't influenced by compensation. Terms may apply to offers listed on this page.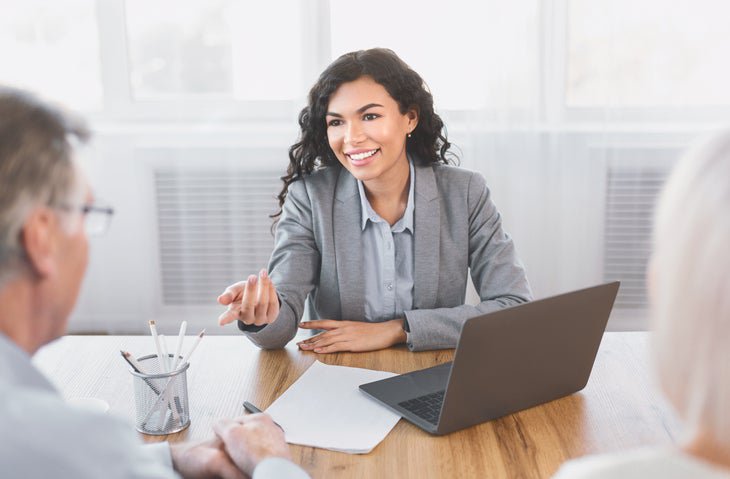 Numerous studies show that multigenerational teams are more innovative and better at problem-solving. Find out how to cultivate a successful multigenerational workforce.
A lot has happened since I joined the workforce in the 1980s: the internet, coffee pods, casual Fridays. There was a whole lot of paneling back then, and no foosball. But while times have changed, people really haven't.
That's the crux of the challenge, and the opportunity, presented by a multigenerational workforce. We each bring unique perspectives to our work based on our experience, which is heavily influenced by our age. Yet we want to be treated as individuals, not stereotyped as a member of a group.
To reap the benefits of a multigenerational workforce, front-line managers need to understand potential generational differences, defuse them when they create conflicts, and capitalize on them to promote positive team dynamics.
What are the benefits of a multigenerational workforce?
The value of diversity in the workplace is well established. A 2019 study by researchers at Walden University found that diverse teams outperform homogeneous ones in innovation, decision making, productivity, and effectiveness.
Multigenerational teams bring valuable diversity through a wider range of experiences, skills, and approaches. Attracting and retaining top employees of all ages is a critical aspect of effective talent management.
1. A wider range of technical expertise
Seasoned team members may have more business acumen and technical experience to draw on when solving problems. Yet their younger counterparts may have more recent educational experience in the latest technology and techniques. A multigenerational team gets the benefit of the widest range of education and experience.
2. Different approaches to problem-solving
Experience also informs how we interact with people. Older workers have more experience dealing with others, which can help them navigate working relationships. But this can also lead to entrenched behaviors.
Younger employees may be more adaptable, yet less certain of their strengths. An age-diverse team can push members of all ages out of their comfort zones to stimulate new ways of thinking and working.
3. Mutual learning opportunities
When a multigenerational team is functioning at the highest level, team members can learn from one another's differences. Seasoned members can draw on their experiences to provide mentoring, career advice, insights into the company and the industry, and technical guidance.
Younger members can bring refreshing perspective, insights into new developments and ideas, and new approaches to the team. And both can test the implicit assumptions, habits, and attitudes that they brought to the team, leading to growth.
4. Better customer service
A diverse workforce is better able to serve a diverse customer base. A multigenerational workforce can make your company more responsive and attractive to customers of all ages.
Challenges of a multigenerational workforce
The same differences that can enrich and enliven a team can bring conflict. Different personal styles, expectations, and habits can make any team spiral into dysfunction if they aren't carefully managed. Managing multigenerational workforce challenges is part of effective human capital management.
1. Conflicting expectations
Subtle generational differences that might have enriched the team can quickly veer into negativity without appropriate conflict management. For example, jeans might strike an older worker as too informal.
A younger worker might desire flexible schedules and remote work options, while older staff members see working late as a sign of commitment.
2. Stereotypes
Negative age stereotypes abound at work: Baby boomers are technophobic. Generation X is indifferent. Millennials are entitled.
Generation Z can't go five seconds without checking their phones. Clearly, people don't fall into these facile patterns. Yet ageist stereotypes can have a powerful unconscious influence, not only on the way we perceive others, but on the way we believe others perceive us.
These assumptions can interfere with a team's cohesion and effectiveness.
3. Discrimination
Discrimination is another hazard of a multigenerational workplace. The Age Discrimination Act of 1967 (ADEA) prohibits employees aged 40 and older from biased treatment based on age. The law applies to employers with 20 or more employees, although all businesses should follow their underlying principles.
Contract employees are generally not covered by the law, but that may vary depending on the contractual relationship.
Age discrimination can arise in hiring, pay, development, and promotion practices. For example, if an older employee is paid less than a younger, less experienced employee with equivalent performance, your pay practices may be discriminatory.
Age discrimination can also take the form of disparaging comments or jokes about age, even if they are not meant to offend.
Mistakes in this area can be very costly. For example, the Equal Employment Opportunity Commission (EEOC) settled a $12 million case with Texas Roadhouse in 2017 over charges that the restaurant chain emphasized hiring "young, fun, cute, and bubbly people" for customer-facing jobs.
Including age diversity in your human resource planning can head off disaster.
Strategies for managing a multigenerational workforce
To overcome the challenges of leading a multigenerational workforce and enjoy the full benefits of age diversity, consider the following strategies.
Strategy #1: Provide diversity training
Everyone in your company should receive training in workplace diversity, including multigenerational teamwork.
Ideally, the training should include a discussion of age-based stereotypes, exercises such as role-playing that allow employees to challenge their beliefs and assumptions, and guidelines for avoiding discriminatory behavior.
Front-line managers should receive additional training in managing today's multigenerational workforce.
Tip: Include diversity training in orientation and follow up with small-group training specifically in age discrimination.
Strategy #2: Audit for age discrimination
Discrimination doesn't have to be intentional to be illegal. You may be relying on policies or performance measures that have a disparate impact on older workers. For example, a job advertisement that lists "recent college graduates" as a qualification will screen out older workers.
The best way to uncover unconscious bias is to audit workforce metrics to determine whether older workers are being hired, paid, and promoted at the same rate as other employees with similar qualifications. Are there patterns that correlate to age? Do you need to change your staffing plans or employee development plans to eliminate bias?
Tip: Audit HR metrics at least annually to root out discrimination based on age and other protected characteristics. Workforce analytics can help ensure that your policies and practices are equitable. HR software such as Workday can make this easier.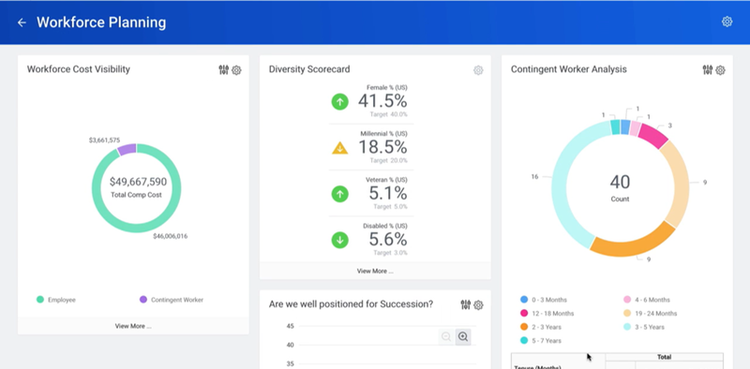 Strategy #3: Accommodate different communication styles
There's a considerable divide between the age of the corporate memo, typed up and distributed into physical inboxes, and the age of instant messages, delivered with emojis and the occasional cat video. Employees are usually left to navigate this uncertain territory on their own. How should they address their boss in an email?
Is it okay to tack a smiley onto the end, or is that offensive? Providing guidance based on your company's culture can help employees communicate with confidence.
It's also helpful to accommodate employees' communication preferences. For example, some employees might prefer to get certain notifications by text or instant message, while others might prefer email.
Tip: Provide employees with written guidelines and training on corporate communications to promote positive interactions between employees.
Strategy #4: Discuss working conditions and culture
Another challenge in managing different generations is differing expectations regarding working conditions and behavior. Having clear company policies can save employees from trying to police behavior on their own. For example, a dress code eliminates the problem of clashes over personal style.
Written policies addressing work hours, flex time, remote work, and other core aspects of the workday establish clear parameters to guide behavior.
Tip: Include policies concerning working conditions in your employee handbook and train front-line managers to apply them fairly.
Strategy #5: Provide flexible benefits
Employees' needs change as they age. Tailoring your benefits to accommodate employees at different life phases can ensure a happy multigenerational workforce.
Your policies will be most effective if they address your employees' needs and desires, and the best way to do that is to talk to them about their priorities.
Tip: Building flexibility into your benefits is a great way to address the needs of employees at different life phases. Allowing employees to choose from a mix of options can help your business retain happy employees of all ages.
Strategy #6: Hire managers who value diversity
Talent management requires a specific skill set. When it comes to any kind of diversity, it's important to have people in supervisory positions who value diverse perspectives and are good mediators.
Tip: Promote people to supervisory positions based on their people management skills. Many stellar performers are not cut out for positions as front-line managers.
A successful multigenerational team
Employees of different ages bring unique perspectives, life experiences, and approaches to their work. While managing a multigenerational workforce has its challenges, the rewards are well worth the effort.
We're firm believers in the Golden Rule, which is why editorial opinions are ours alone and have not been previously reviewed, approved, or endorsed by included advertisers. The Ascent does not cover all offers on the market. Editorial content from The Ascent is separate from The Motley Fool editorial content and is created by a different analyst team.
The Motley Fool has no position in any of the stocks mentioned. The Motley Fool has a
disclosure policy
.