The Only New Hire Onboarding Checklist Your Small Business Needs
Many or all of the products here are from our partners that pay us a commission. It's how we make money. But our editorial integrity ensures our experts' opinions aren't influenced by compensation. Terms may apply to offers listed on this page.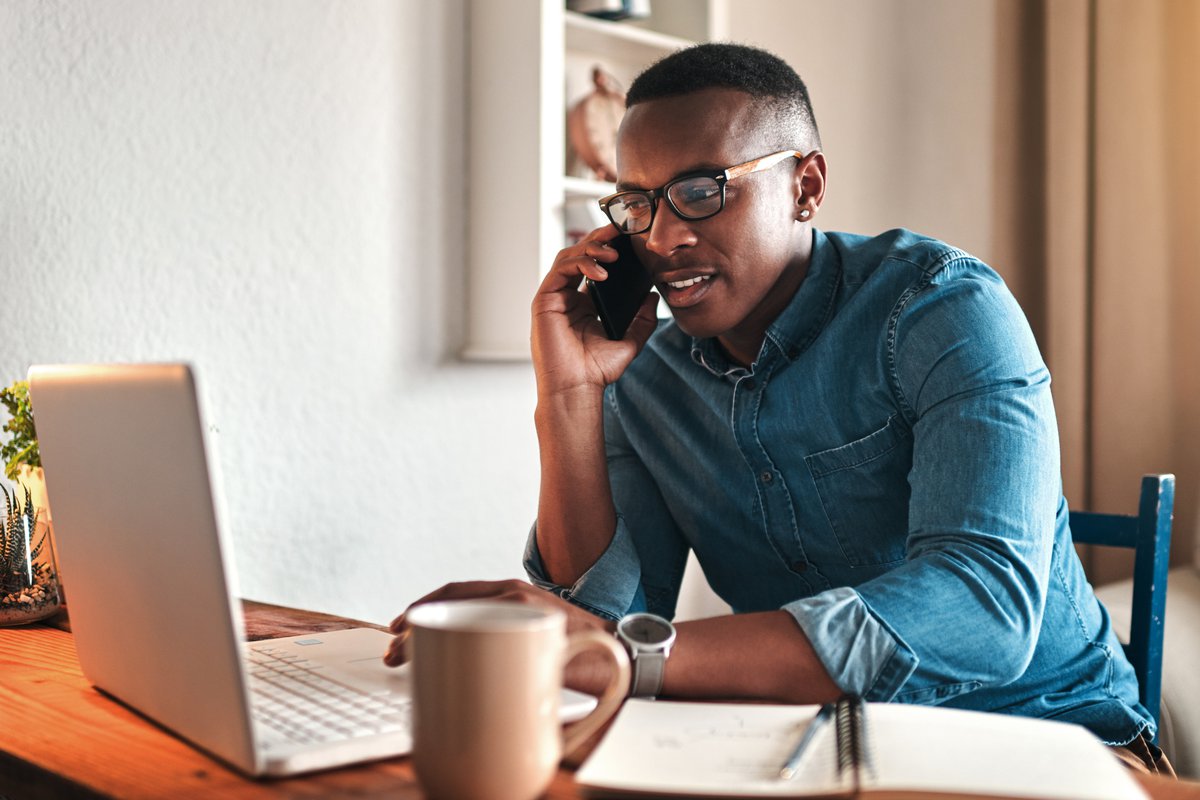 Start off on the right foot with our new hire onboarding checklist that walks you through the steps you need to take to create a favorable first impression.
Creating a favorable image of your company starts the very first moment you make contact with candidates during the recruitment process. Creating an effective onboarding process is a crucial part of giving your new hire a good impression of your company. It reflects what kind of company you are.
Are you organized, thoughtful, generous, flexible, and committed to developing top talent? Or are you thoughtless, disorganized, mean, disrespectful, and don't care about your workers?
If you want to make sure your best employees don't leave you and then spread the word about what an awful company you are to work for, then you need to create an onboarding checklist to make your new hire's first days and weeks at your company a pleasant experience.
At a glance: Your new employee onboarding checklist
Get in touch with the new employee
Prepare paperwork
Inform your existing employees
Prepare the workspace
Set up accounts and logins
Put together an employee orientation schedule
What to consider when creating an onboarding process
If you want to ensure your onboarding process stays on schedule and doesn't take months to plan and execute, there are a couple of factors you need to consider first.
Understand what your employees want and need
Helping your employees settle in quickly and become part of the team is important, but exactly what do they need from the onboarding process to be able to do that? When you're creating an onboarding plan, you need to consider what worked, and didn't work, for your existing staff members.
Carry out a survey to find out this information and ensure it is reflected in your new hire onboarding checklist.
Onboarding begins during the recruitment process
You need to be thinking about onboarding as soon as you start the recruitment process and open a new job role. This is key if you need to hire someone quickly, because you probably won't have time to carry out all the steps in your checklist if you want them to start next week.
Having a template for your checklist helps you speed up this process and improve the way, you onboard employees.
Your complete new employee onboarding checklist
You need to create a good first impression on your employees as much as they need to create a good impression on you and your company. Start on the right foot by being fully prepared before your new hire even steps through the door with this new hire checklist.
1. Get in touch with the new employee
Communication is key. Make sure your new hire has all the information they need before they start. Get in touch several times before they start to send over important details and then to confirm that they have everything they need and are ready for their first day.
The information you should provide includes:
Start date and time
Who they should ask for when they arrive and contact if they have problems
Documents to bring
Schedule for the first day
Link to your employee handbook, with information on key policies such as dress code, lunch arrangements, and performance measures
Tips for getting in touch with the new employee:
There is still time for a new hire to change their mind, so make sure you present the best image of the company in all communication.
Be friendly and helpful: Don't put your new hire off before they've even started by taking the wrong tone. Answer all their questions promptly and make sure they feel comfortable and are looking forward to starting, rather than dreading it.
Provide as much information as you can: Everyone is nervous when they start a new job, and it's your responsibility to alleviate these nerves. Send them all the information you can think of that will help them prepare for their first day.
2. Prepare paperwork
Admin isn't fun, but the last thing you want to do is not be prepared for when a new worker starts and not have the relevant employee onboarding documents. The worst-case scenario is that you'll have to delay their start, which won't create a good image of your company and gives the person more time to back out.
Tips for preparing paperwork:
Nobody wants to spend their first day filling out paperwork, so the more you can get completed ahead of the new hire's start date, the better.
Give yourself enough time: Don't try to rush the paperwork. If you need three weeks to prepare all the documents, don't provide a start date that's two weeks out.
Get input from all departments: Ask the payroll department what information the new hire needs to provide to get paid on time. Talk to IT to find out what documents they need to fill in to get access to all relevant systems.
3. Inform your existing employees
While some of your employees will already know about the new hire and may have been involved in the recruitment process, it's still important to formally let them know who you have hired and when they are starting.
Tips for informing your existing employees:
The channel you use to tell your employees doesn't matter; it's more about how you tell them and make them feel involved.
Tell everyone at the same time: The last thing you want is for news of a new hire to spread over Slack, email, or as general workplace gossip. Make sure everyone is up to speed with the news as soon as you are ready to share it. You could send an email with the start date and some background on your new employee.
Involve existing employees in the process: Make your workers feel included. Ask them to show your new hire how to do certain processes, or show them where the break room is.
4. Prepare the workspace
There's nothing like turning up to work on your first day and not having a desk to sit at. I once had to use my own laptop for the first few weeks when I started a new job. Unsurprisingly, I wasn't impressed, especially as I wasn't compensated for the wear and tear and the risk of bringing my own device into the office.
Tips for preparing the workspace:
Aside from making sure that your new hire has a desk, and that it's clean and tidy, there are other things you can do to prepare the workspace.
Put together a welcome package: Make your new hire feel special by giving them a goodie bag full of office swag and have this waiting on their desk when they arrive.
Organize a coffee or welcome with their desk mates: We all spend so much of our time at work, and it's important that you get on with the people you are sitting next to. Make sure you include introductions as part of the onboarding process checklist.
5. Set up accounts and logins
This is a job you won't be able to do on your own; you'll need the help of other departments, whether that's IT, the office manager, or building security.
Tips for setting up accounts and logins:
Everything should be hooked up and ready to go from the moment your new employee walks in the door. Here's how.
Try all logins yourself first: It'll be an extra headache if your new hire can't log in to their email, HR system, or other business software on their first day. Make sure everything works before they arrive.
Order new equipment in advance: Whether it's a new desk, chair or laptop, do all the admin as soon as you can to plan for unforeseen circumstances.
6. Put together an employee orientation schedule
Make your new worker feel like an important part of the team while helping them understand your company's culture, by properly integrating them into everyday life.
This involves properly introducing them to everyone, organizing a welcome coffee, scheduling meetings with every department, and preparing all training and documentation.
Tips for putting together an employee orientation schedule
It's important to build in some flexibility and not overwhelm your new hire with a packed schedule on their first days at your company. Ease them in gently so they feel happy and not stressed from the get-go.
Email the schedule in advance: Show that you are organized, prepared, and excited to have them on board, and ease their nerves, by sending all details of the schedule a couple of days before they start.
Input the schedule into your HR software: Instead of having bits of paper flying around which are easy to lose, make sure your new hire can access the orientation details in your HR software. They will already have a login if you've followed step five.
Best HR software to streamline onboarding new employees
While it's a crucial part of strategic human resource management, onboarding employees is a time-consuming process, and it's easy to forget to do certain steps. HR software can automate the process, saving you time and creating a much better impression of your company.
1. BambooHR
BambooHR helps you to create a customizable onboarding process for each employee, with access to specific documents they need to read, tasks they have to complete, and meetings they should be attending.
Both managers and new hires can tick items off a checklist as they complete different steps, and you can assign tasks to different departments, such as IT to set up the logins.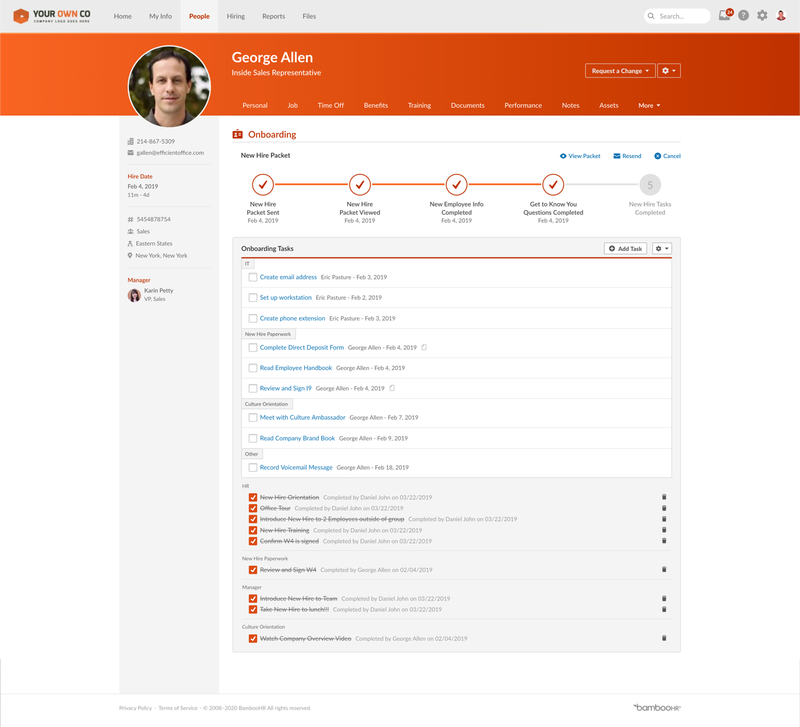 2. Workday
Workday's self-service portal provides employees with all the onboarding information they need, including important company documents and training, to help new hires get up to speed quickly. This portal is accessible from both a browser and a cell phone.
You can also tailor the onboarding experience to each individual employee, with a checklist that displays the worker's progress through the various steps. This helps make the onboarding experience quicker and more relevant.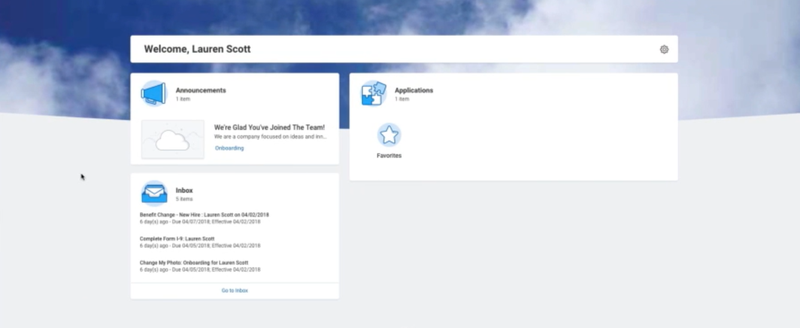 3. Zenefits
With Zenefits, you can create an onboarding process for full-time and part-time employees, whether they have an at-will employment contract or they are a contract worker. You can check the status of each employee, whether they have accepted an offer, or they have still to sign the letter.
Zenefits also lets you carry out a background check, create a compensation and fringe benefits package, and send employment offer letters with e-signatures so you can streamline the admin process.
New hires can access the onboarding information through Zenefits' employee portal to carry out training. They can also choose their benefits package here.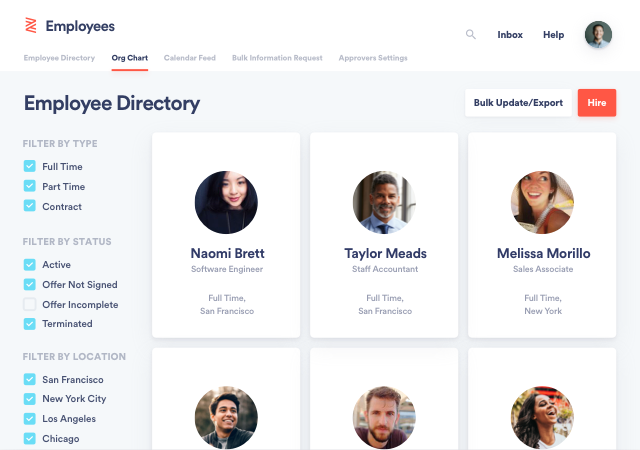 Onboarding doesn't end on the first day
You've put together your onboarding checklist and you've completed all the steps. Now you can sit back and relax and congratulate yourself on another successfully executed process that puts you on track to meet your human resource planning goals.
No, you can't. Just because everything was ready for your new hire, doesn't mean that they feel happy, welcome, and know what they're doing.
Schedule regular check-ins after your new employee has started to see how everything is going and if they need anything else. Eventually, you should segue from the talent acquisition stage to talent management as you focus on how to keep your best employees happy so they don't walk out the door.
We're firm believers in the Golden Rule, which is why editorial opinions are ours alone and have not been previously reviewed, approved, or endorsed by included advertisers. The Ascent does not cover all offers on the market. Editorial content from The Ascent is separate from The Motley Fool editorial content and is created by a different analyst team.
The Motley Fool has no position in any of the stocks mentioned. The Motley Fool has a
disclosure policy
.