How to Manage Organizational Change Within Your Business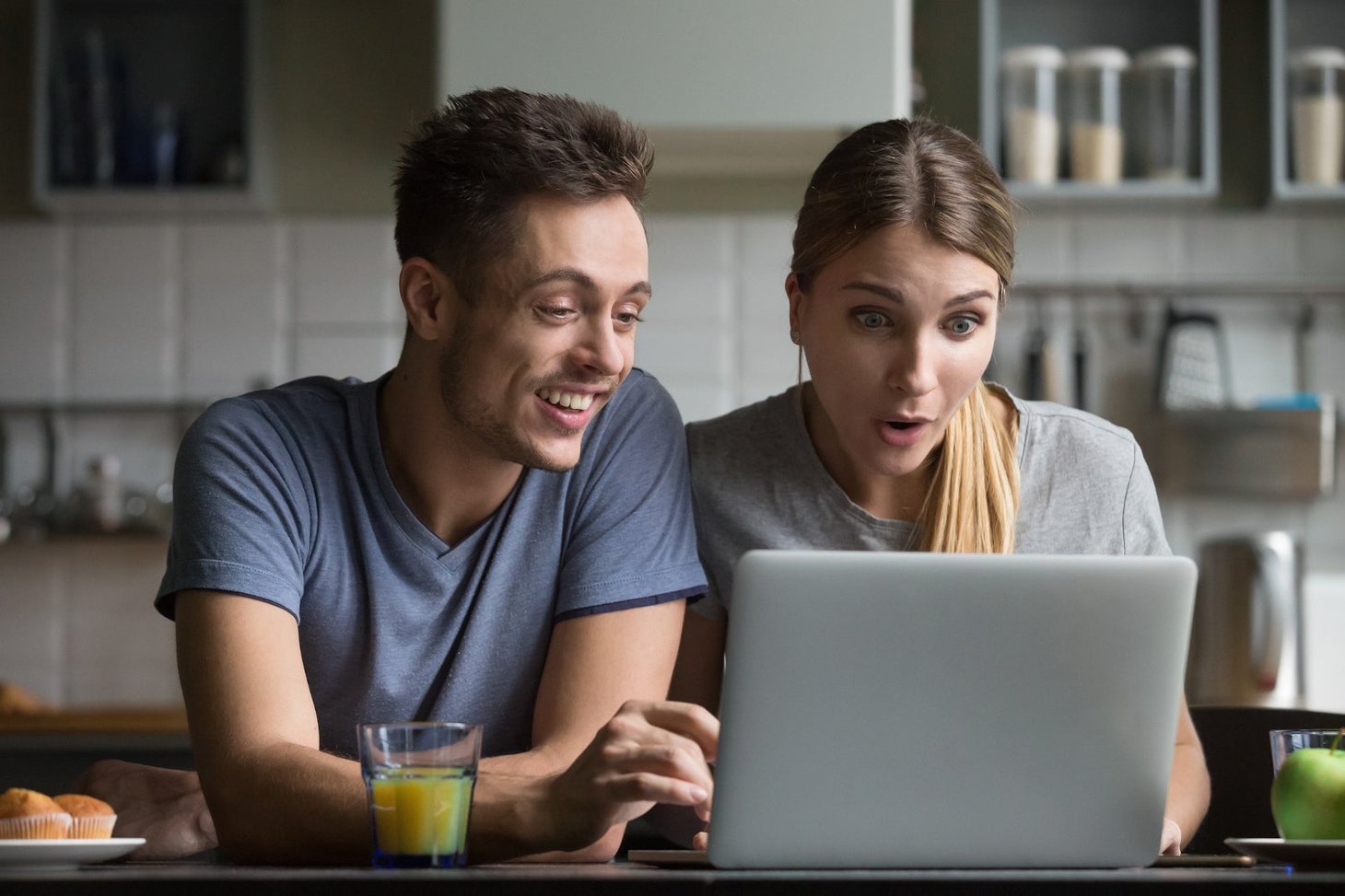 Many or all of the products here are from our partners that compensate us. It's how we make money. But our editorial integrity ensures our experts' opinions aren't influenced by compensation. Terms may apply to offers listed on this page.
Find out how to best manage organizational change to minimize business disruption and keep your employees happy.
Change is often viewed as a negative. But, in business, if you don't change then you'll often go backward and have to watch your competitors overtake you on all sides.
You might have to restructure your business because you've been acquired by an industry giant. Or your product has taken off like you never expected, and you need to hire like crazy. Or, on the flip side, you fell way short of your company goals last year.
Recognizing that you need to change is the first step in the process. Once you've done that you need to know how to change, and that is exactly what this article can help you to do.
Overview: What is organizational change?
Organizational change refers to the different approaches, processes, and strategies companies use when making a major alteration to their operations and the way they do business. There are a number of reasons why businesses go through changes, but the underlying strategic human resource management principles remain the same.
What are the types of organizational change?
While there are different types of organizational change, many of them often happen at the same time or as a result of other company-wide changes. Here are the four main types of organizational change.
1. Strategic
Fun fact: Instagram started life as Burbn, a Foursquare-style app that allowed users to check in to places, post plans, and share photos. But when it discovered that people were using it more as a photo-sharing app, it changed course and decided to develop that platform, rather than a check-in app.
That's an example of strategic change, where the company deviated from the original mission, updating its goals and strategy to meet with customer demand. Strategic change can also involve new process changes or technologies that you use to run your business.
Make sure to check what kind of contracts your employees have first. With at-will employment contracts, you can make changes to workers' responsibilities to support these organizational changes without notice or cause.
If your employees have other types of contracts, such as a collective bargaining agreement, then you'll have to discuss role changes with them first.
2. Structural
Companies often undertake structural changes to accommodate strategic change. If you have a new mission, vision, and goals, then your company hierarchy might need to change to support the new way of working. Other reasons for structural change include:
Adding new product lines
Changing management
Being acquired or acquiring a business
Changing from a startup to a scale-up company
3. Personnel
When a product or service is extremely successful very quickly or when it runs into serious issues, you will need to make personnel changes. A good example of this is tech company Zenefits, which was the fastest-growing startup of 2014 by valuation, only a year after launch. This can require hiring at a rapid rate to ensure you meet customer demand. On the other hand, a serious drop in business can mean serious layoffs all at once or over a period of time.
Personnel change can also come as a result of structural and strategic change. You may need to hire for certain new positions or skills, or you may need to fire people who no longer fit in with the current vision.
This personnel change should also take into account your workforce planning strategy, especially regarding the hiring process for seeking out new skills that you don't currently have in-house.
4. Remedial
This is often the most urgent type of change as it aims to address poor company performance, serious issues that have arisen in the business, or problems that have been reported externally. Ideally, your company would never get to the point, but this is the reality of running a business. Types of remedial change include:
Implementing a training program
Altering your business goals
Changing employees' roles and responsibilities
When making remedial change, it's important to use people analytics to implement a series of performance metrics that show if you are making progress and addressing the situation.
5 ways for your small business to manage an organizational change
Nobody likes change. We might think we do, but when push comes to shove, we often find ourselves struggling against the new world order. Here are ways you can manage organizational change to make the process smoother and easier for your employees.
Method #1: Be agile
Major organizational change is a lot harder if you're not used to change of any type, or if it takes you years to make decisions. That's why being agile will help you navigate through the stormy waters of making major adjustments to the way your company is run.
Tips for being agile
You need to make sure your company is run in such a way that you can make changes without causing major disruption for your customers and employees. Here's how.
Get used to failure: if you're so worried about something going wrong that you never take any risks or make any mistakes, then change will seem much scarier. You and your employees will get stuck in the rut of "but we've always done it this way" and making a real change -- especially when it's remedial change -- will be a lot tougher.
Assign an agile project leader: when you have a specific person who is responsible for ensuring your company is agile, you're more likely to succeed. They can also identify ways to improve your agility.
Method #2: Create a communication strategy
When you're going through a major change, it's normal for your employees to feel worried and uncertain. This will only get worse if you don't communicate in an open and transparent way. Rumors will only add fuel to people's fear and make change more difficult.
Tips for implementing a communication strategy
Here's how you can stem the flow of office gossip and ensure people get their news from official communication channels.
Set a schedule for updates: whether it's every day at 11a.m. or Mondays at 9a.m., make sure you set a specific time when people know that they will be getting news. You can communicate updates in between these meetings, but make sure employees know when they can expect to hear from you.
Make all documents and news available at all times: whether you update your employee handbook or your company intranet, make sure your workers can access information when they need to. Human capital management software SentricHR can serve as a useful tool to keep everyone up to speed. It has a Facebook-style news feed, which shows the latest and most relevant updates and documents that have been uploaded to the intranet.
Method #3: Implement a support structure
It's important to help your employees transition and get used to the change as best you can. Make sure they know that you will support them throughout this period, whether that's practically through training (see point below) or emotionally.
Tips for implementing a support structure
No question or concern should be off-limits during this period, and everyone, no matter how high up they are in the organization, should be available to answer questions and form part of the support structure.
Listen: while you may not be able to make any changes or take action to accommodate your staff's grievances, just being open to what they say can have a profound impact on what they say.
Offboard thoughtfully: whether a worker is leaving by choice, or they are being fired, make sure you have a process that makes them feel fully supported. Continue to check in on them after they have left the company and offer assistance such as references or leads for open positions at other companies.
Method #4: Provide training
When you make a major change in your organization, you might find that employee satisfaction goes down while your turnover rate goes up. This is a natural consequence of change, but there are some actions you can take to mitigate this dissatisfaction and improve employee retention, both in the short- and long-term. This includes providing training.
Tips for providing training
Make sure your employees are aware that they will be receiving training, even if it's not available right now. Here's how to manage your training needs.
Create a talent management program: extend the learning and development opportunities beyond the period of change. Implement a training program that will help develop your workers' skills and help you achieve your future human resource planning goals. New skills and training could include managing change, conflict management, mentoring, and data analysis.
Ask your employees what training they need: create anonymous surveys so you can understand what skills your workers think they will need to thrive in a post-change workplace.
Method #5: Measure results
HR is becoming an increasingly data-driven business function, with workforce analytics helping human resource professionals make better decisions, faster. This extends to implementing performance measures to track and improve organizational change management.
Tips for measuring results
You need to evaluate the way you are managing organizational change to see if the plan is effective and efficient in helping you reach your goals.
Adapt and optimize: Tracking and measuring HR metrics is not a static process. It needs constant monitoring to ensure you are on the right track, or if you need to make changes.
Automate the process: trying to collect and analyze the data yourself is time-consuming and inaccurate. HR software such as Workday can do this for you and produce useful reports that you can use to make better decisions.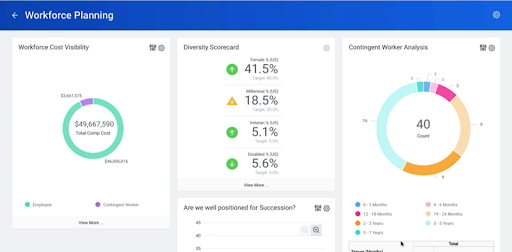 Learn from your mistakes
You'll never get organizational change 100% right. There will always be areas for improvement. You'll always make mistakes, and it's a stressful time, and it's easy to lose your head. But once you've been through it a few times, you'll have a better idea of what to expect.
You should take the opportunity to document what went well and what went badly, so you can learn from your mistakes and do better next time, because there will almost certainly be a next time.
Alert: highest cash back card we've seen now has 0% intro APR until 2024
If you're using the wrong credit or debit card, it could be costing you serious money. Our experts love this top pick, which features a 0% intro APR until 2024, an insane cash back rate of up to 5%, and all somehow for no annual fee. 
In fact, this card is so good that our experts even use it personally. Click here to read our full review for free and apply in just 2 minutes. 
We're firm believers in the Golden Rule, which is why editorial opinions are ours alone and have not been previously reviewed, approved, or endorsed by included advertisers. The Ascent does not cover all offers on the market. Editorial content from The Ascent is separate from The Motley Fool editorial content and is created by a different analyst team.
Discover Financial Services is an advertising partner of The Ascent, a Motley Fool company. The Motley Fool recommends Discover Financial Services. The Motley Fool has a
disclosure policy
.