A Beginner's Guide to Performance Management
Many or all of the products here are from our partners that pay us a commission. It's how we make money. But our editorial integrity ensures our experts' opinions aren't influenced by compensation. Terms may apply to offers listed on this page.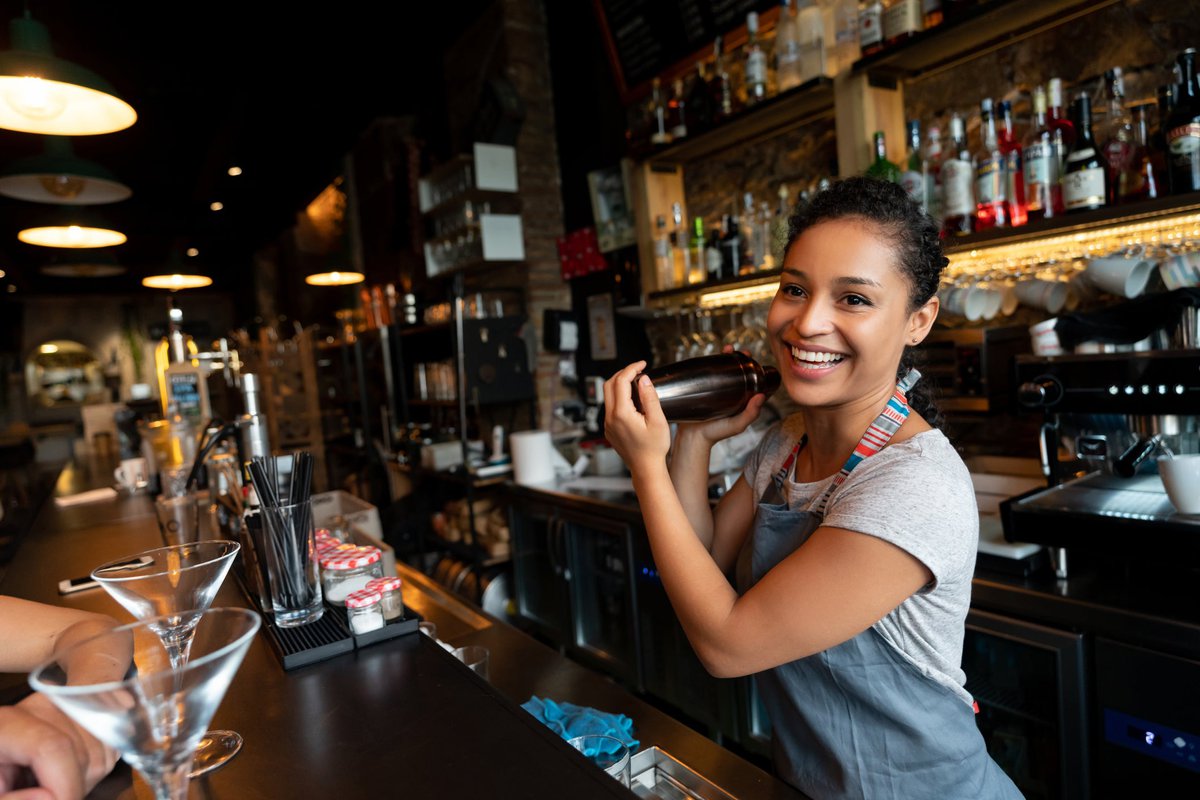 Performance management is a tricky process even for experienced HR teams. This simple guide will help you figure out how to set up a good performance management process.
Performance review. Just the phrase instills thoughts of dread and fear in most workers. One study from business.com found that 90% of performance appraisals are painful and ineffective. But it doesn't have to be this way.
Companies often have excuses as to why they don't have a performance improvement plan in place; perhaps it's because it's too uncomfortable, or maybe they have an employee handbook and expect the worker to just stick with that, or perhaps they have a contract employee and don't think performance management is necessary in that case.
But when you're talking about business development, it's hard to grow as a company when you're not doing people management, as it's vital part of workforce planning.
It makes sense to come up with an employee development plan that will keep your workers from bolting for another firm.
Overview: What is performance management?
Performance management refers to how corporate leadership monitors and evaluates the work of their employees. The purpose of employee performance management is to find ways to push employees to increase the quantity and the quality of their work without increasing total hours worked.
A performance management system involves setting expectations and goals that employees are expected to meet, and then periodically evaluating how the employee is progressing toward those goals.
Benefits of performance management
Most companies use some form of HR performance management because it can be highly beneficial to the company for a variety of reasons.
Boosts profits
Effective strategic human resource management helps companies get more high-quality labor out of their employees without having to bring on more staff or pay higher wages, which would increase overhead and therefore reduce profits. Companies hope that by efficiently managing the performance of their employees, they will be able to see a net increase in revenues with minimal investment or sacrifice on their part.
Identifies struggling employees
Performance management helps companies identify employees who are having difficulty in their jobs, and allows them to respond appropriately.
For many companies, this unfortunately often involves demotion or even termination, but companies should be able to address performance issues by offering more training, or at the very least reassigning the individual to more appropriate work.
Motivates employees
Companies can motivate employees through performance management by offering perks to employees who meet performance objectives, such as an increase in salary or additional vacation days.
Companies are often tempted to offer only modest benefits to the employee while reaping the tremendous increased revenue of the employee's extra labor, but they should be much more generous with these perks if they want employees to stick around (and, from an ethical standpoint, it's the right thing to do).
Managing employee performance
But just how do you go about managing the performance of your workforce? It's actually a fairly straightforward process with four main steps.
Step 1: Set goals and expectations
The first thing you need to do is layout exactly what you expect of your employees and set goals for them to achieve.
It can be good for both the company and the employee to set goals that are challenging but attainable and have a very clear benefit to both the company and employee (i.e., the employee boosts production by 20% in exchange for a 20% increase in pay).
Once you have explained those goals and expectations to the employee, you'll have parameters set up that you can measure. No one can say that it wasn't clear what was expected, because you took this step and laid it out clearly for everyone involved.
What setting goals and expectations looks like:
Setting goals is all about asking how both the company and the employee can benefit from performance management. There are a few ways you can make sure your goals reflect that.
Set the goals just out of reach: The last thing you want to do is make goals that are too easily attainable. You also don't want to make the goals too far out of reach, or the employee will get discouraged.
Make sure the goals are clearly communicated: It is vital that all sides clearly understand what is expected from employees. If you're not on the same page, you will fail to achieve the goals you have set.
Step 2: Set regular check-ups
It does no good to set goals and expectations if you aren't having regular check-ups to ensure that progress is being made. You need to have performance reviews at regular intervals so you both can make adjustments as needed.
These check-ups are a chance for you to be reminded about what the objectives are and how the employee will achieve those goals in the coming months. These meetings alone can be a motivating factor for the employee.
What setting regular check-ups look like:
Yes, you know you need to meet with the employee, but how often should the meetings be held, and what should they cover? These tips can help you tighten the focus of these conversations.
Make it often, but not too often: Holding performance reviews every week would probably be overkill, but it's not crazy to suggest getting together every month as long as the meetings are short and to the point. Quarterly meetings might be a better option, and some companies hold them just twice or even once per year. Use your best judgment here.
Send a few discussion topics: You don't need to have a hard-and-fast agenda for the meeting, but it's a good idea to send a few topics of conversation to the employee so you both can be prepared to discuss the issues.
Step 3: Assess performance
The whole purpose of an employee performance review is to determine exactly how the employee has performed in comparison to the goals you set up. You might find that the worker is a rock star and should get a huge reward in terms of pay and benefits.
Or you might find that the employee needs additional training or should be working in another department.
By holding a regular employee performance evaluation and measuring the worker's performance against the goals and objectives you set earlier, you should have a pretty good idea of where the employee stands and if any further steps need to be taken.
What assessing performance looks like:
Even with all the information you've gathered, it's often difficult to do a performance appraisal, but there are a few ways you can clarify things.
Calculate the cost of the employee: You should be aware of how much you are spending on the employee, from salary to Social Security to benefits to training. By having a dollar figure in front of you, it's easier to make a determination.
Ask employees to rate themselves: Your workers are actually quite likely to be honest about their own performance, and it's a good reality check against your own impression of how they're performing.
Rate employees yourself: Use a scale of 1–10 to rate how they performed against the objectives you set out earlier.
Step 4: Take action
Now that you've assessed the worth of your employees, it's time to take appropriate action.
Did they exceed expectations? If your employee went above and beyond, recognize that with some generous rewards, especially a big increase in pay -- the most important thing to any worker. But also consider benefits like extra days of vacation or a promotion.
Did they only meet expectations? If the employee met expectations, offer them a more modest pay increase and have a discussion on how they can get to the next level.
Did they fall below expectations? If they failed to meet the goals you set for them, find out why that is and assess whether the goals were too unattainable or if you need to offer more training. You may need to reassign the worker if they're not a good fit for the role.
What taking action looks like:
Determining which action to take is a difficult one for any manager. However, there are a few things you can keep in mind that may help guide you here.
Take another look at your goals: If employees fall short of meeting company goals, it may not be the workers who are failing; instead, it's possible you failed to set proper expectations. If multiple employees are struggling, it's time to take a second look to see if the goals should be tweaked.
Offer training as a first resort: A lot of employers have a cynical view of their workforce when it comes to effort, but most employees are trying hard to meet performance objectives. If they're struggling, try offering training first before taking drastic action.
A good performance management plan is a team effort
The key to effectively managing the performance of your employees is to make it a team effort between the company and employee, and to offer workers a fair value for their additional labor -- meaning generous, not modest, salary increases if they greatly exceed company goals.
Remember, the company is reaping a tremendous amount of value from these employees, and it needs to compensate those workers accordingly. This builds a solid relationship and a foundation of trust between the company and the worker.
You also should be using HR software to track workforce analytics and HR metrics. This enables you to have the data on hand to justify any decisions you make as far as promotions or reassignment. This type of software also offers other performance management tools that can make your review process more structured and defensible.
We're firm believers in the Golden Rule, which is why editorial opinions are ours alone and have not been previously reviewed, approved, or endorsed by included advertisers. The Ascent does not cover all offers on the market. Editorial content from The Ascent is separate from The Motley Fool editorial content and is created by a different analyst team.