Workplace Retaliation: What Small Businesses Need to Know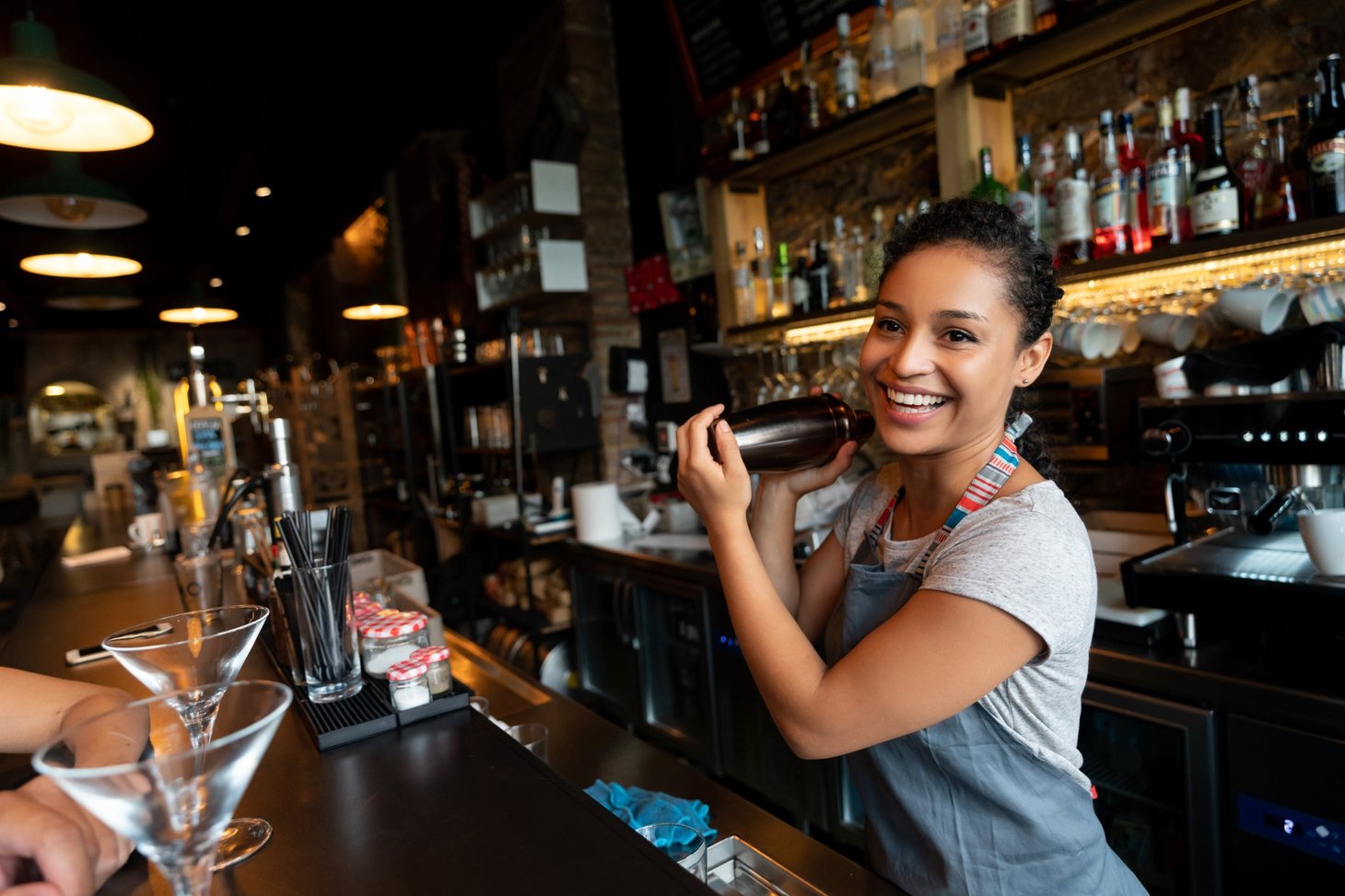 Many or all of the products here are from our partners that compensate us. It's how we make money. But our editorial integrity ensures our experts' opinions aren't influenced by compensation. Terms may apply to offers listed on this page.
Retaliating against employees who exercise their workplace rights is a common, preventable mistake. Find out how to ban retaliation from your company.
Every year, retaliation heads the list of complaints filed with the Equal Employment Opportunity Commission (EEOC). That's because it's often tacked onto other complaints, from sexual harassment to age discrimination.
Retaliation is also the toughest charge to shake. It's not uncommon for companies to win a discrimination lawsuit only to lose on the accompanying retaliation claim.
Unfortunately, businesses often walk into retaliation complaints through innocent, avoidable mistakes. By knowing how to handle retaliation at work, you can avoid those costly mistakes.
What is workplace retaliation?
Retaliation occurs when an employer punishes an employee for exercising their workplace rights. Punishment can be any adverse action that might deter a reasonable employee from pursuing protected activities.
Examples of adverse actions include:
Termination
Constructive discharge, when punishment drives an employee to quit
Demotion or lack of promotion
Discipline
Poor performance reviews
Unfavorable changes in assignments, hours, or duties
Verbal abuse or a hostile work environment
Retaliation charges are taken very seriously because it is often hard for employees to exert their rights in the first place. If they see coworkers being punished for doing so, it can deter others from engaging in activities the laws are designed to protect.
Examples of retaliation at work
Let's look at some recent retaliation lawsuits settled by the EEOC.
A director stands up for an employee
A director for a Maryland-based senior living developer believed that the company was discriminating against one of her employees because of his disability. The director complained to human resources (HR). She was later terminated, along with the employee, as part of a purported workforce reduction.
The company was charged with discrimination and retaliation under the Americans With Disabilities Act (ADA). The company settled the charges for $151,000.
A cashier complains about sexual harassment
A cashier in a North Carolina restaurant complained that the general manager was sexually harassing her. She complained to one of the restaurant's owners and was fired within days.
The company settled sex discrimination and retaliation charges under Title VII of the Civil Rights Act of 1964 (Title VII) at a cost of $30,000.
A hiring manager reports race discrimination
A general manager in a Florida fast food restaurant told the hiring manager to hire white people only. When the hiring manager objected, she was told upper management wanted the staff to reflect their customer base.
The hiring manager was subjected to verbal abuse, threats, schedule changes, and extra work, prompting her to quit.
The restaurant chain paid $180,000 to settle an EEOC discrimination and retaliation lawsuit. In this case, the retaliation was a case of constructive discharge.
A manager reports age bias
An information technology (IT) manager at a university medical center was told to recruit and hire young people, particularly millennials.
The manager complained, noting that a highly qualified 60-year-old applicant had been rejected for a computer programmer position solely because of her age. He was fired shortly after.
The EEOC sued for discrimination and retaliation under the Age Discrimination in Employment Act (ADEA). The university settled for $144,000.
A county worker is fired over church attendance
The IT department of a county in Texas had a big project that required staff to work over the weekend. One employee said she couldn't work Sunday morning because she needed to attend church.
The manager told her she would be disciplined if she failed to come in. She attended church anyway. When she returned to work, she was fired.
A Texas jury awarded her $349,000 for religious discrimination and retaliation under Title VII.
Employees are fired for requesting overtime pay
An Arkansas manufacturer committed numerous violations of the Fair Labor Standards Act (FLSA), including giving employees 15-minute breaks but deducting 30 minutes from their time and altering time cards to avoid paying overtime.
When two workers asked for their correct overtime pay, the company doubled down by firing them.
The U.S. Department of Labor ordered the company to pay $111,895 in back wages for overtime violations and retaliation.
Consequences of workplace retaliation
As these cases show, retaliation can be costly. Firing an employee, or making them so miserable that they quit, is often the flash point that sparks formal charges and lawsuits.
Companies that retaliate can be liable for:
Double back wages
Compensation for lost benefits
Damages for emotional distress or other harm
Reinstating the employee, providing training, or other remedies
Punitive damages or penalties
Retaliation can also damage employee morale, productivity, and retention rates.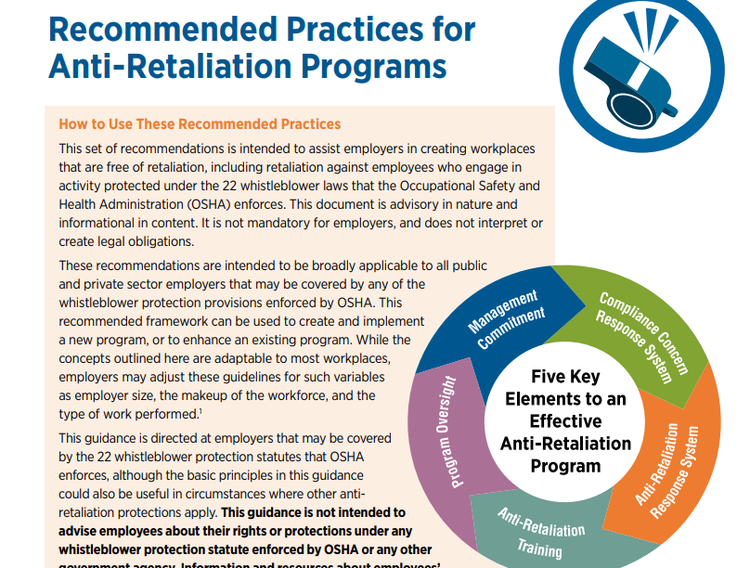 Is workplace retaliation a legal issue?
Retaliation is a serious legal issue. Employees who believe they've been punished for exercising their rights or reporting signs of retaliation at work have the right to file complaints with regulatory agencies, who may sue on their behalf if the evidence supports it.
Employees may also sue directly, putting their case before a judge and jury.
Many federal laws apply to employers only after they've reached a certain size, but employers of all sizes are liable for wrongful termination.
Consider this: In most states, employment is at will, meaning employees can be fired for any reason as long as it is not illegal. Retaliation is an illegal reason.
To prove retaliation, employees must show that:
They engaged in a protected activity.
They were punished for it by someone who knew about the protected activity.
The protected activity was the reason for the punishment.
One smoking gun that can be used to link the protected activity and the punishment is timing. If an employee files a complaint and is fired two days later, even if it's for a completely unrelated reason, the employer is going to have a hard time arguing the two were not connected.
Examples of protected activity, which you can see in the above cases, include:
Exercising a legal right such as requesting overtime pay
Resisting sexual advances or intervening to protect others
Requesting an accommodation such as time off for a religious observance
Refusing to comply with discriminatory policies and practices
Reporting harassment to a supervisor
Filing a complaint with someone in your company or with authorities
Complaining or testifying about discrimination against a coworker
Discussing working conditions such as pay with coworkers
How employers can prevent retaliation at work
You can prevent retaliation in your business by using some of these strategies.
1. Provide company-wide training
The most important step to ban retaliation from your workplace is to train all employees about their workplace rights, including their right to speak up without fear of retaliation. Companies that embrace the spirit of employment protections rather than treat them like legalese create safe, inclusive workplaces.
2. Encourage employees to speak up
Invite employees to talk to a supervisor, HR staff, or another member of your leadership team if they feel rights are being violated at work. Create more than one avenue for reporting complaints rather than directing employees to take it to their supervisors first. After all, many complaints concern an employee's boss.
Sometimes, employers fear that inviting complaints will mean open season on management. However, the opposite is usually true; airing differences usually improves relationships over the long run.
3. Provide intensive manager training
In addition to all-employee training, you should train all managers and supervisors to recognize retaliation and prevent it. Managers need to know how to respond to employee complaints appropriately and legally. They also need to know how to take protective measures such as avoiding the appearance of bad timing.
4. Know how to handle accommodation requests
Managers also need to understand how to respond when an employee asks for an accommodation such as an assistive device for a disability, time off for a religious observance, or a private space for breastfeeding.
You don't have to say yes to every request, but you need to make reasonable accommodations when they don't pose undue hardship.
5. Put it in writing
Clearly state that your company prohibits retaliation and discrimination in your employee handbook and employment policies.
HR software can help you track training and receipt of resources to ensure that all employees get the message. This EEOC retaliation fact sheet for small businesses is a terrific resource.
The Occupational Safety and Health Administration (OSHA) also provides a helpful anti-retaliation guide covering whistleblower protections.
Create a culture of empowerment
Retaliation is a major legal liability, but it's also a blight on your culture, inhibiting employees from exercising their fundamental rights and powers.
Retaliation laws exist because it is hard for employees to speak out and stand up when they see something wrong. By embracing worker rights, you can create a culture of mutual accountability and empowerment for all employees.
Alert: highest cash back card we've seen now has 0% intro APR until 2024
If you're using the wrong credit or debit card, it could be costing you serious money. Our expert loves this top pick, which features a 0% intro APR until 2024, an insane cash back rate of up to 5%, and all somehow for no annual fee. 
In fact, this card is so good that our expert even uses it personally. Click here to read our full review for free and apply in just 2 minutes. 
We're firm believers in the Golden Rule, which is why editorial opinions are ours alone and have not been previously reviewed, approved, or endorsed by included advertisers. The Ascent does not cover all offers on the market. Editorial content from The Ascent is separate from The Motley Fool editorial content and is created by a different analyst team.